Introducing Jillian Dempsey

Innovative, multi-purpose, easy to use. These finger-friendly products are designed with the artist in mind.
Known for her warmth, authenticity, and an unparalleled sense of color, Jillian Dempsey has translated that vibe and skill into every product in the Jillian Dempsey collection. The product line is sophisticated, tightly edited, high-performance, and effortless. They're designed to be applied easily with your fingertips and without tools, making them the perfect choice for beauty on-the-go.
---
CHEEK TINT
Velvety and vegan, these cream blushes glide on cheeks, blend easily and deliver lasting color. One swipe gets you instantly smoother-looking skin plus a flirty flush.
---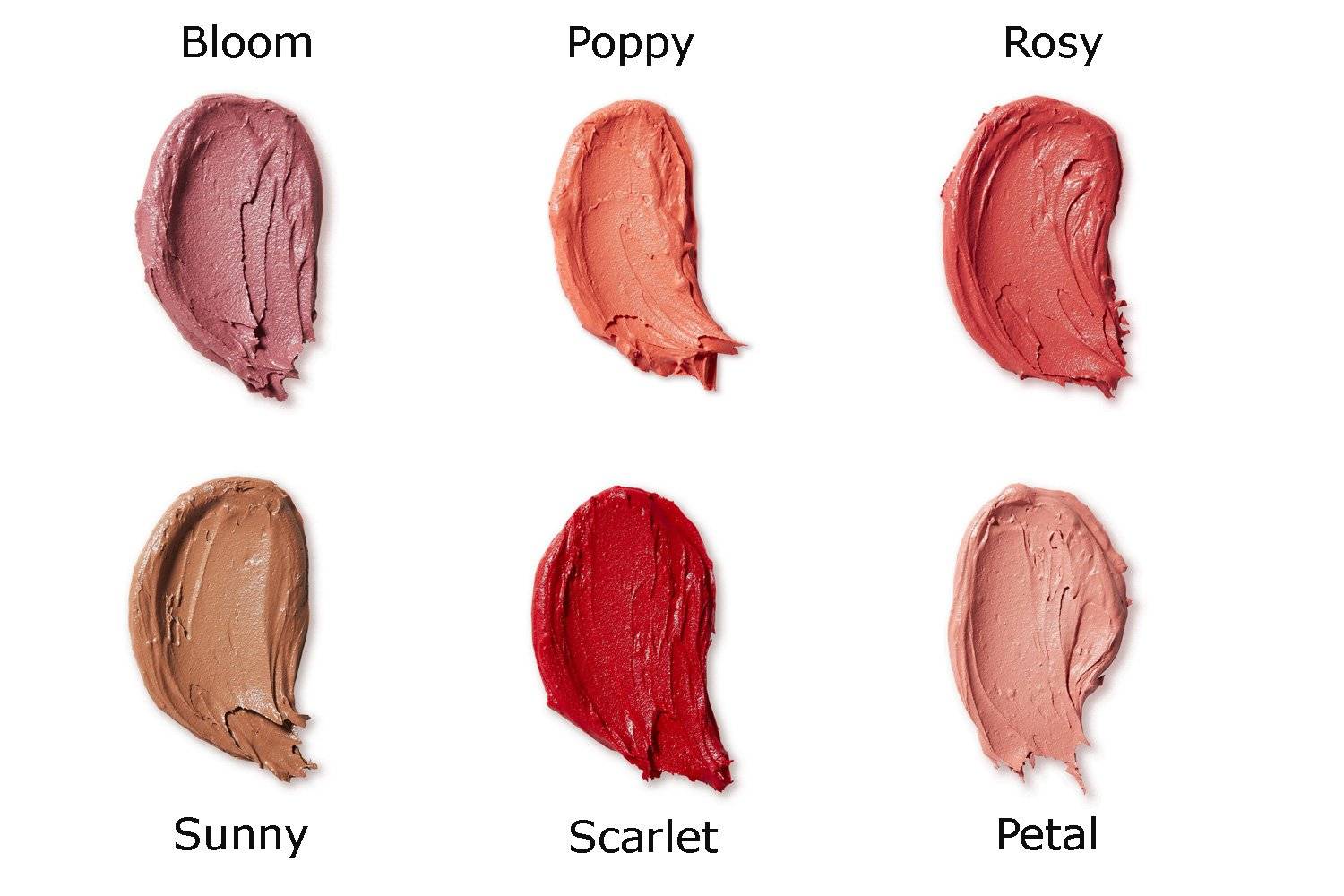 BLOOM: A sheer mauve with subtle iridescence
POPPY: A fresh clean peachy coral
ROSY: A mid-toned warm rose pink
SUNNY: A mid-toned nude for a subtle sun-kissed glow
SCARLET: A buildable crisp red
PETAL: A delicate baby pink for a demure flush of color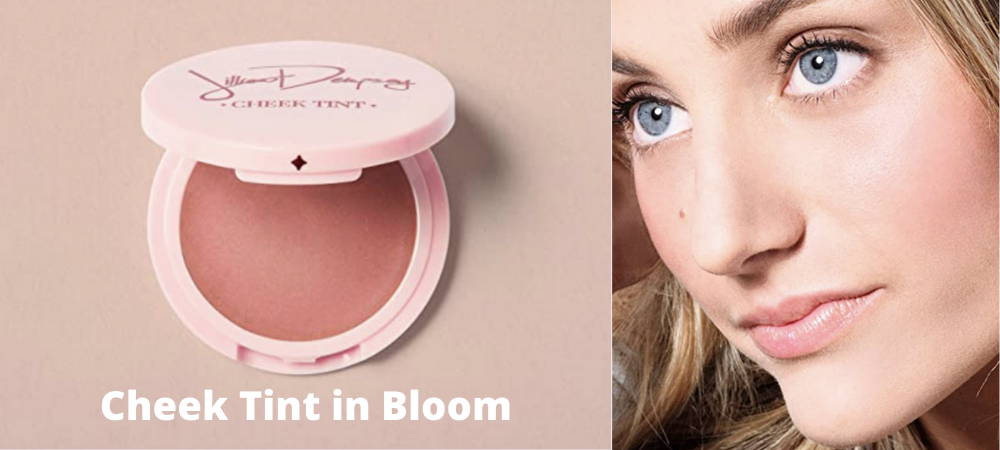 ---
LID TINT
Loaded with organic ingredients, these vegan Lid Tints™ are a fresh and easy approach to makeup. Can be worn alone for a natural look or mixed with eyeshadow for glossy dimension.
---
BRONZE: A glimmering mid-toned warm bronzy brown with iridescence
LILAC: A pale cool-toned lavender
PEACH: Warm peach with barely there iridescence
PLUM: Berry with soft shimmer
SMOKE: A sooty blackened blue with soft iridescence
DEW:  A translucent balm to add a subtle clear glossy glow
RUBY: A true ruby red that makes blue and green eyes pop
GLIMMER: Pale golden peach with iridescence
SHELL: A shimmering pale champagne
TAUPE: A true light taupe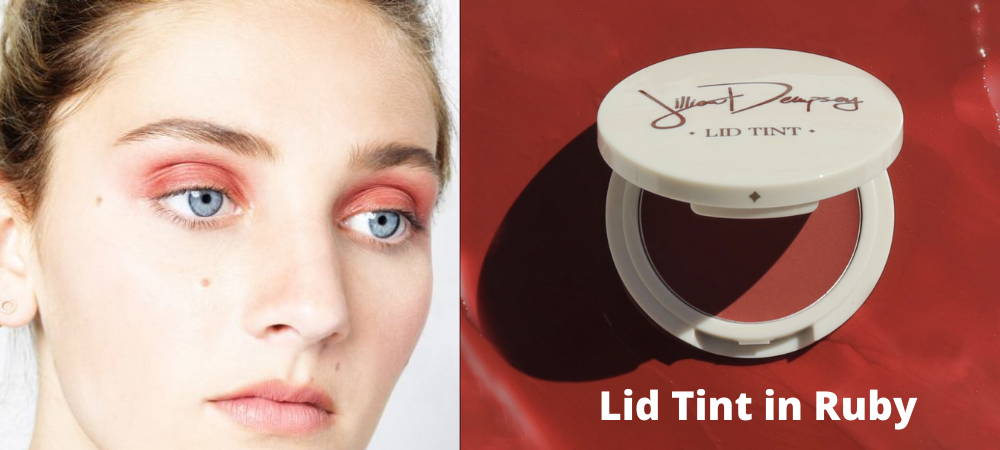 ---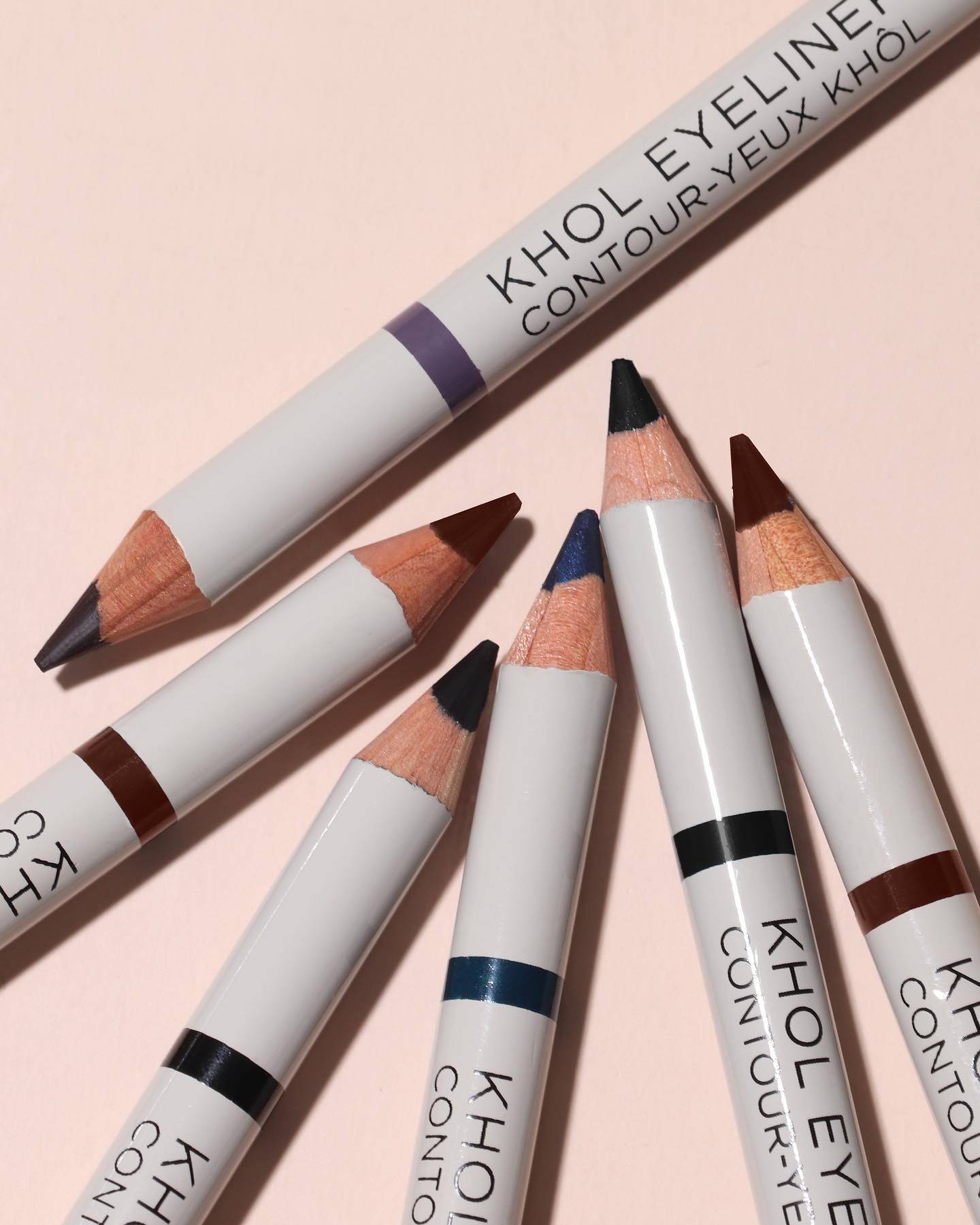 KHOL EYELINER
Intense color and built-in smudger put the power of sultry eyes at your fingertips. Available in four shades to enhance any look!
Organic jojoba oil, organic shea butter, and marula oil combine for a super smooth and pigmented application.
---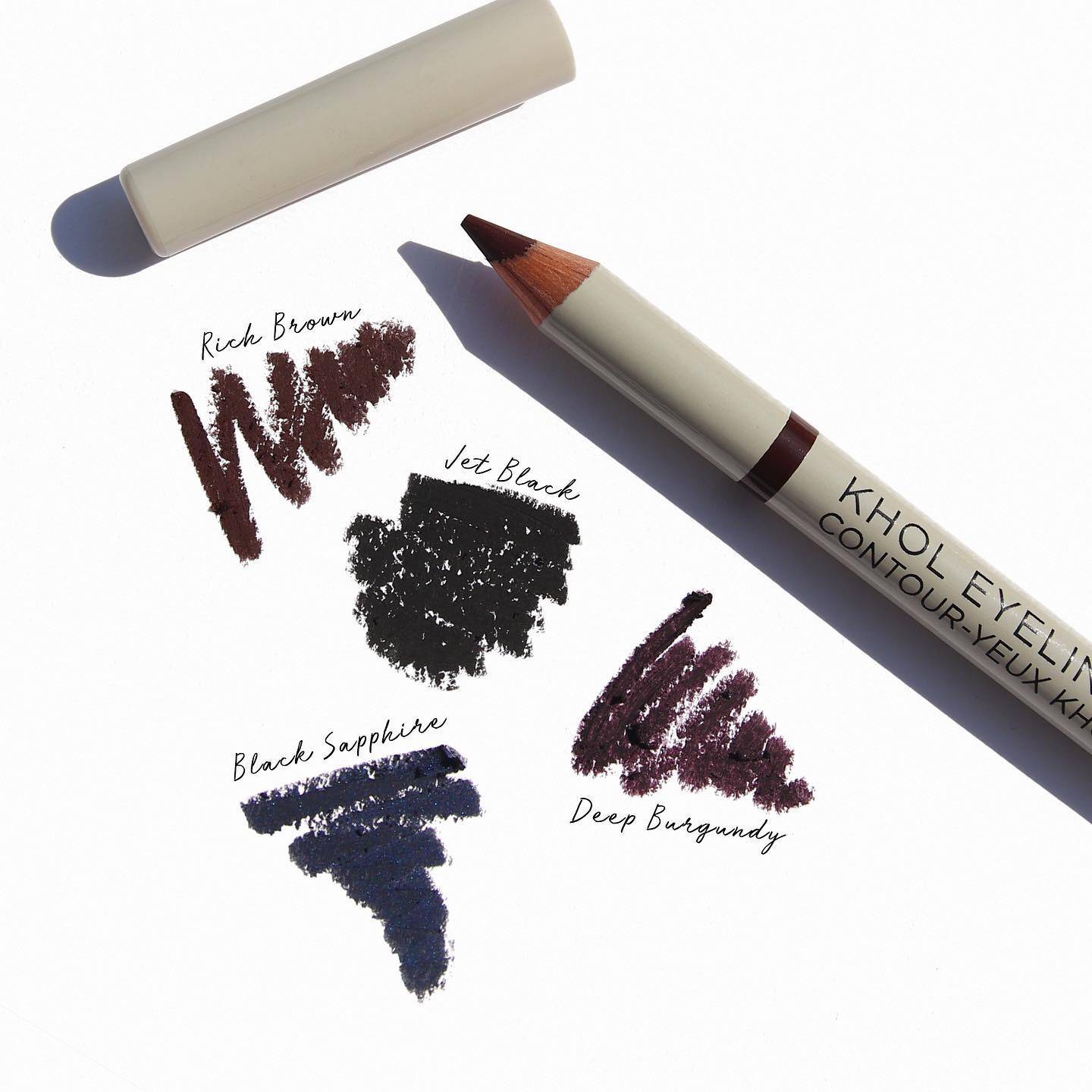 RICH BROWN: An earthy deep brown
JET BLACK: A true black khol
DEEP BURGUNDY: A rich blackened plum
BLACK SAPPHIRE: A deep blackened blue
---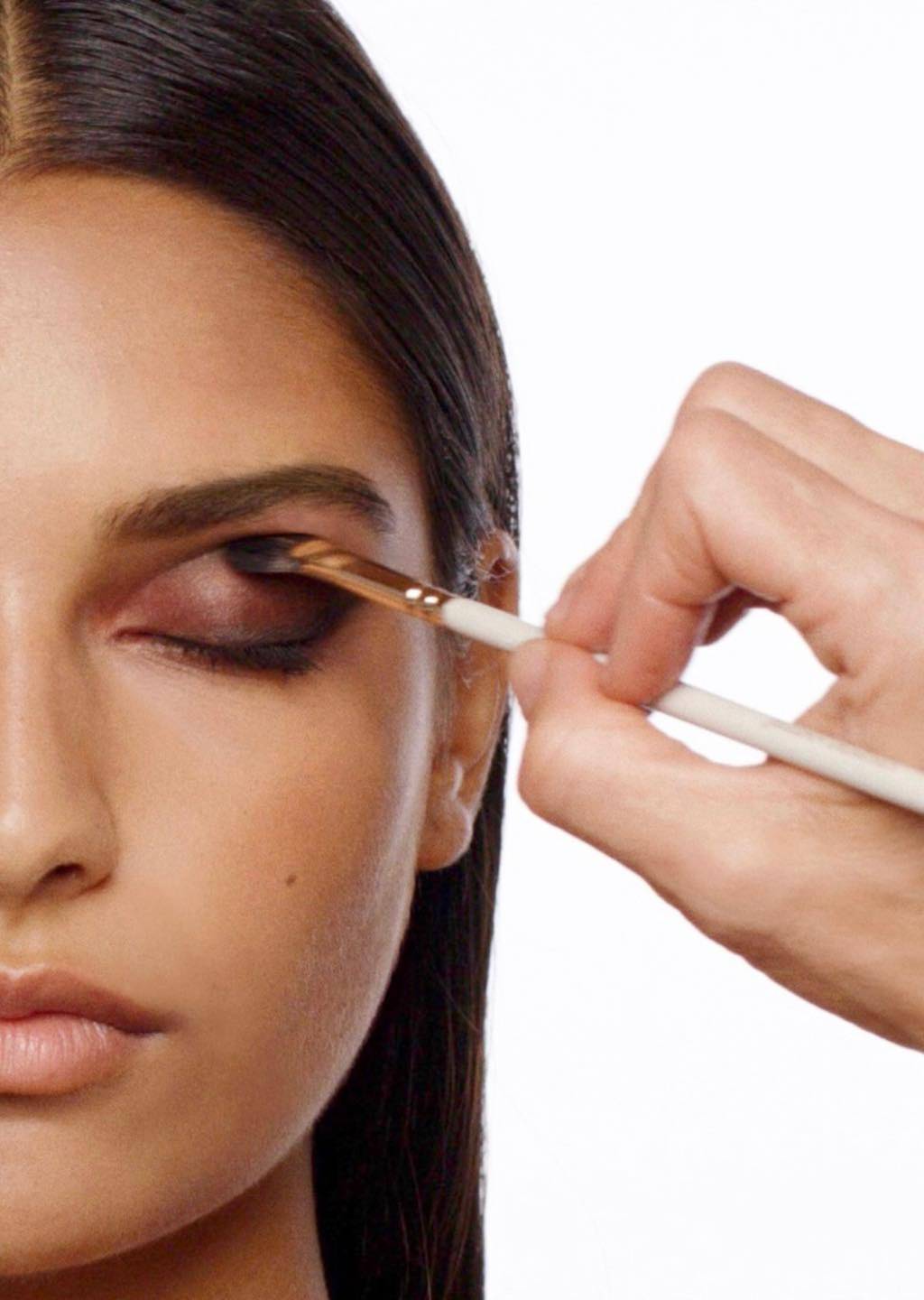 MINI FAN BRUSH
While Jillian Dempsey's products are designed to be applied easily with your fingertips, she also created the perfect tool for those that prefer a more traditional application. The Mini Fan Brush may be small, but the possibilities are endless with this multi-tasking tool.
PRO Tip: For all over color, use the entire brush for a monochromatic eyelid by gently swiping it back and forth across the eyelid. To define the crease, flip the brush sideways to sweep deep shadows to the crease of the eye by applying a dark color with the tip of the brush. To highlight the lid, dip the center of the brush into a highlighter color then onto the middle of your eye lid for a pop of shimmer of lighter color.
---
GOLD SCULPTING BAR
The tool that has us buzzing with excitement is the Gold Sculpting Bar.  Jillian Dempsey created this handheld device to get her clients camera ready for red carpet events and photo shoots.
It vibrates to help promote increased blood flow and circulation to the skin while aiding in lymphatic drainage. The result?   An instantly sculpted and depuffed appearance.
---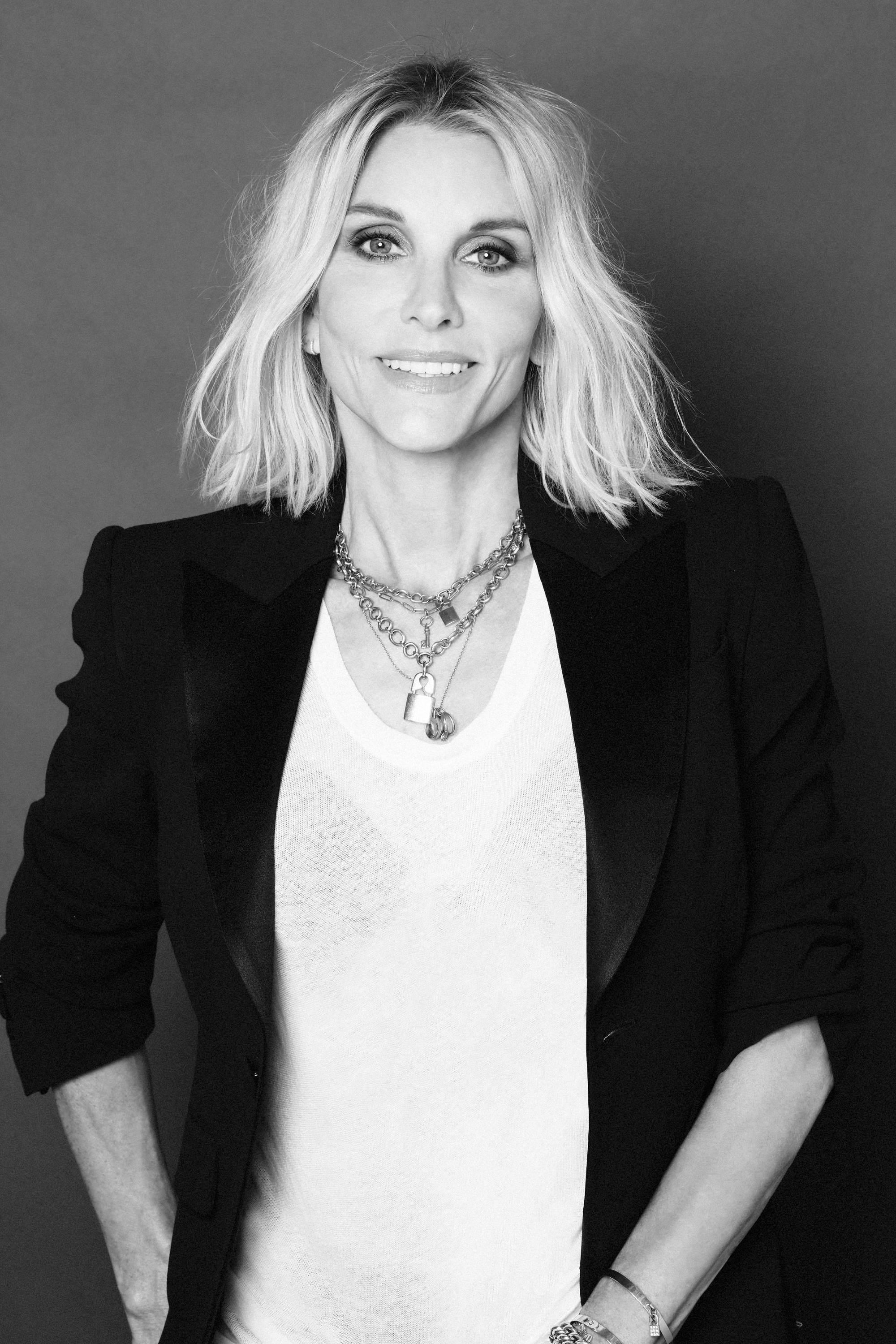 Images and information courtesy of Jillian Dempsey
Legendary makeup artist Jillian Dempsey is a celebrated sculptor, painter, entrepreneur and animal activist that is in constant search of innovative approaches and fresh perspectives to beauty. Dempsey is most notably lauded as a master of color, creating looks that allow her clients to reveal their most authentic and astonishing selves as unearthed by her signature holistic style and pioneering techniques. The world's top photographers, editors, and Hollywood's elite (Kristen Stewart, Jennifer Lawrence, Kate Winslet, to name a few) constantly seek out the precision of her hand and the uniqueness of her artistry.

After learning her craft in Paris and London, Dempsey relocated to L.A. to try her hand as a key artist on films, television, and music videos. An A-list client roster quickly ensued, all while Jillian built an impressive editorial portfolio, shooting for some of the most highly regarded beauty and fashion magazines in the world.
---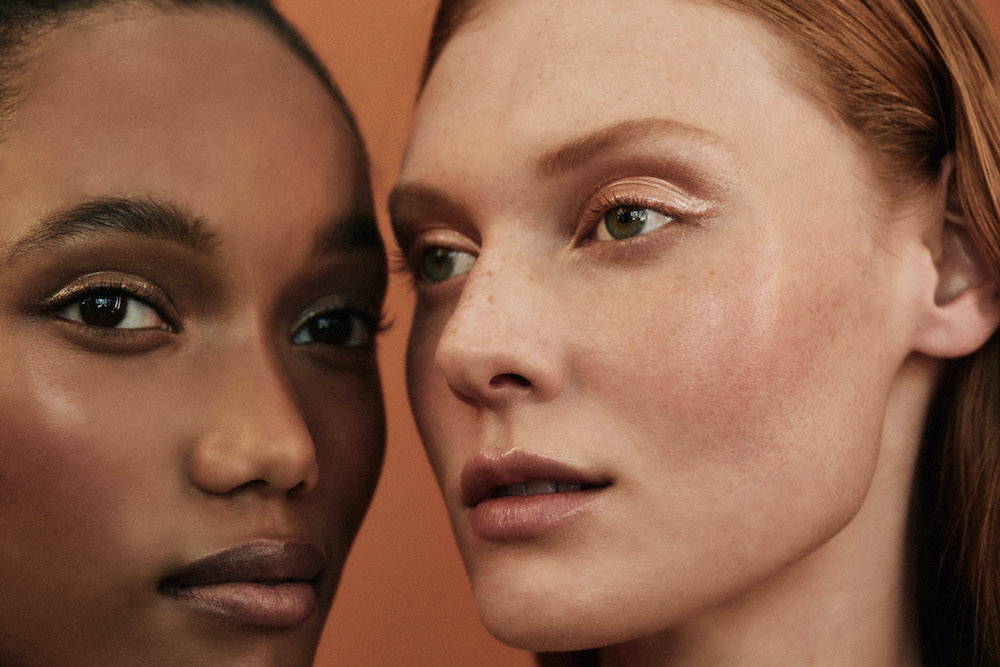 Are you ready to experience Jillian Dempsey?  Click here to learn more and get ready to simplify your beauty routine with her easy to use products.
---
About Camera Ready Cosmetics
Camera Ready Cosmetics was founded in 2003 by Makeup Artist Mary Erickson. She dreamed of having a pro makeup showroom where artists could play with professional products without the typical makeup store attitude.
Today, our team of beauty industry veterans work together to curate the best quality products on the market. We partner with brands who respect the industry and formulate products for true working artists. You won't find CRC in high-end malls, and we don't wear matching brush belts.
If you want to play with products for a few hours and buy nothing, that's okay ... come in and play! Our store is your playground.
---