At Camera Ready, we take pride in offering the best products in the industry and have incredibly high standards for the makeup, tools, skincare, and hair care we have within our own collections. That's why we are sharing our top picks to get Camera Ready! Enjoy learning more about our July Top Picks that you can save big on during our Summer Sale!
---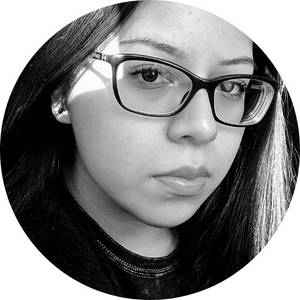 I'm at the age where I want to start using skincare that helps prevent accelerated aging, however, my skin does not mix well with any high concentration of acids, much less unbuffered retinols (which scares me a bit, honestly). However, I tried the KOVO Bakuchiol Serum11 Alternative Retinol, thinking it was more of a hydrating facial oil and I loved the way it felt light-weight on the skin and locked in all my hydration! Knowing that the Kakuchiols helps stimulate collagen renewal and smooth my skin without being irritating is a PLUS! In actuality, the CBD actually soothes and reduces inflammation! This lovely facial oil suits all my needs and more!
Being in my depotting era, I have struggled to find a suitable method to store my disposables and lashes. Getting a medium sized tackle box is too big and bulky to travel with and takes about 30% of my kit size (not fun!). After watching @rachel.luskhmua 's Reels & TikToks, I found I could easily cut up the lash packaging and store up to 20+ pairs in the Vueset Taxi! With the different sections, I can organize them by style as well. No need for me to dig through tons of pairs, to find the right style. Mini mascara wands, cotton swabs, lip wands, tweezers, etc. are able to fit snugly, and having them in a closed container helps to reduce any contamination. Standing upright, each container takes about 1 inch of space, a total game-changer!
---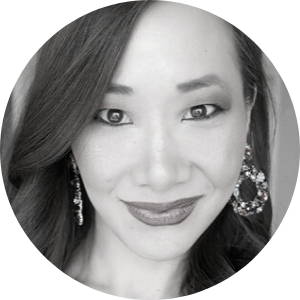 I know I've sung the praises of the Jouer Powder Highlighters before, but now that I've got a bit of a summer glow going on, I wanted to find a highlighter that enhanced my slightly deeper summer complexion. I had always heard about the Illamasqua Highlighters (OMG was all the rage on social media for years!), and I finally tried Epic, and I am kicking myself for not trying this formula earlier! Epic is that perfect slightly golden/tan/champagne shade that I could see working perfectly on skin tones ranging from light/medium to the richest and deepest complexions. It is super smooth, finely milled, and gives that coveted lit from within glow. It works perfectly as a glowy bronzer that evens out my skin tone. I have no doubt I'll be putting a serious dent into this pillowy highlighter before the summer months are over!
My eye shape (heavily hooded monolids) has always prevented me from wearing amazing shimmery shades like the Pat McGrath VR shades in the larger Mothership palettes, so I always watched in envy as others wore those incredibly flashy, duochrome and trio chrome sparkly shades. However, thanks to Karla Cosmetics (and her Fix Potion), I can now wear multidimensional, uber shimmery looks without worrying about eye irritation or fallout. I love tapping a tiny bit onto the center of my lid for a glittery halo eye!
---
This Texas heat has been brutal this summer and Don't Sweat It has kept my makeup locked in place! I do like a dewy look and this setting spray doesn't take any hydration from my face. This product locks my makeup in place keeping it looking exactly like it did when I applied it.
The Beyond Powder Highlighter has sparked my highlighter obsession. I have never tried such a natural yet blinding highlighter EVER! I have been getting so many complimets from people saying that I look so "naturally dewy" and it is all thanks to this product!
---
From the makeup enthusiast to the seasoned Pro, we all know makeup always looks better with the right tools. The My Pro Selects Makeup Brush Set Volume 2 is a hand-picked collection of brushes designed by a true, working artist. These brushes make your makeup application flawless without even trying hard. This set comes with 9, well throughout brushes that take you from basic to full glam.
Want your heart to beat a little faster? OK! I got you covered. Summer is here and the big trend this summer is blush. No one is serving up pigment, color, and payoff quite like the Blush HD Rose-Coral palette from Viseart. This 6 pan palette will not disappoint. Pro Tip: Try them all as eye shadow. The pigment is insane.
---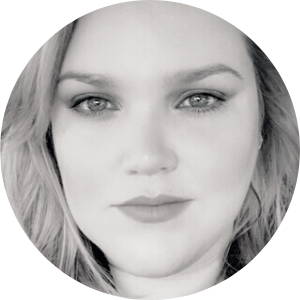 R+Co Television Shampoo & Conditioner is the magical duo changed my life. I have such a hard time finding the right shampoo and conditioner. My hair is long and fine(though I have a lot of it). I also highlight it regularly so sometimes it needs extra love in the damage department. Most products are either not moisturizing enough or they weigh down my fine hair too much. I was hesitant that these would do anything for me, but when I tried them, I fell in love. They do not weigh down my hair and leave my hair looking hydrated, smooth, and healthy. They literally give me perfect hair. Some of my friends with different hair types(including curly and thick) have had the same experience, and I am always amazed that these two work so well for so many hair types. Hands down a staple in my shower.
I am always on the hunt for the perfect blush, and when Laura Mercier launched these, I knew I had to try them. One of our Beauty Advisors, Calvin, kept asking me if I had tried them yet when they came in, and when I told him no, he told me I NEEDED to asap. Well, I finally did......and now I am OBSESSED with it. A little goes a long way as this is packed with a lot more pigment than I thought. Plus, it stayed on all day! Even some of my other long wearing blushes do not stay on as long as this did. It is currently my primary blush, and I am debating on investing in more colors as they have such a range. If it can stand up to this crazy Texas heat(it's been over 105 several days already), then it can stand up to anything.
---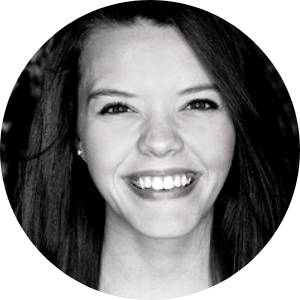 Cozzete Vinylise is a product to look into if you want an eyeliner that lasts for a long time without smudging. I would even describe it as water-resistant! It does not budge from my eyes and I have to take extra steps when taking it off. The liner is smooth and pigmented, one swipe and you are good to go!

I've said this before and I'll say it again; I adore a good matt eye shadow look. Perhaps it's just me, but it enhances a look and is ageless. When achieving this, Danessa Myricks Beauty Colorfix does an excellent job. It's quick, easy to blend, and the best part, a little goes a long way.
---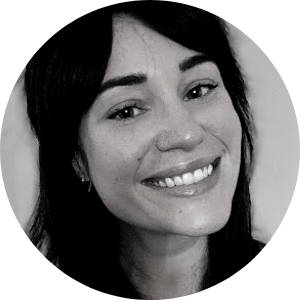 This is a staple product in my hair-care routine. R+Co Cool Wind PH Perfect Air Dry Crème is filled with frizz-fighting goodness, and the most heavenly scent - It's not going anywhere anytime soon! It's meant to be used for air-drying, but I use it even if I'm blowing my hair out to give it a soft hold.
Hey parents - do you have kids with forever tangled hair? Same. This product has saved a lot of toddler battles in my house, and I will forever be grateful to R+Co for Pinstripe! 🙏
---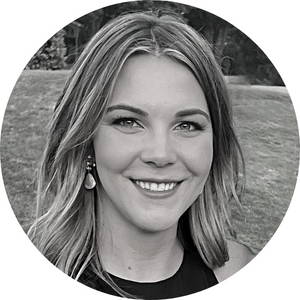 These sheet masks are gentle on my sensitive skin and leave my dry skin feeling nourished. The green tea extract and CBD oil work together to help reduce inflammation in my rosy skin. I love putting them into the fridge for 30 minutes before I use one for an extra cooling sensation. They are just what I reach for when I am looking for a self-care treat and the fresh scent sends me right into relaxation mode.
The Laura Mercier Caviar Stick has been my go-to eyeshadow for July! The creamy formula allows me to easily blend or smudge them out without pulling on my eyelids or creasing after a few hours of wear. I pop Vanilla Kiss, a neutral light beige, all over my eyelid, and Pearl, a white pearl shimmer shade, right in the corner of my eye to complete my minimal summer look.
---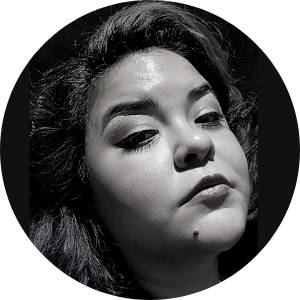 In the pursuit of a downsized kit, multitaskers are everything! The Viseart Grande Pro 1X Eyeshadow Palette gives me everything I need and more. With a wide range of neutral and bold shades, I can create limitless eye looks, fill and sculpt brows, and even sculpt for beauty looks or hollow out for an SFX look! It's a must have in my kit.
I recently had to replace my set bag and was unsure of what to use in its place. Enter this ABSOLUTE GAME CHANGER! The Beauty Boss Backpack has enough room to carry my skin prep, eyes, complexion, hair tools, and brushes. The flat PVC carryall bags are interchangeable which makes for easy swapping from beauty to SFX to theatrical to face and body painting! To top it off, its backpack straps are padded and take the strain off my shoulders. I can't speak highly enough of this bag!
---
Ready to experience the products we can't get enough of? Click here to start exploring or top picks or click below to discover more great products. To learn more about our top picks from 2021, click here.
Want to create your perfect makeup, hair care, or skincare routine? Our team of Beauty Advisors are here to help! Click here to send them a message!
---
About Camera Ready Cosmetics
Camera Ready Cosmetics was founded in 2003 by Makeup Artist Mary Erickson. She dreamed of having a pro makeup showroom where artists could play with professional products without the typical makeup store attitude.
Today, our team of beauty industry veterans work together to curate the best quality products on the market. We partner with brands who respect the industry and formulate products for true working artists. You won't find CRC in high-end malls, and we don't wear matching brush belts.
If you want to play with products for a few hours and buy nothing, that's okay ... come in and play! Our store is your playground.