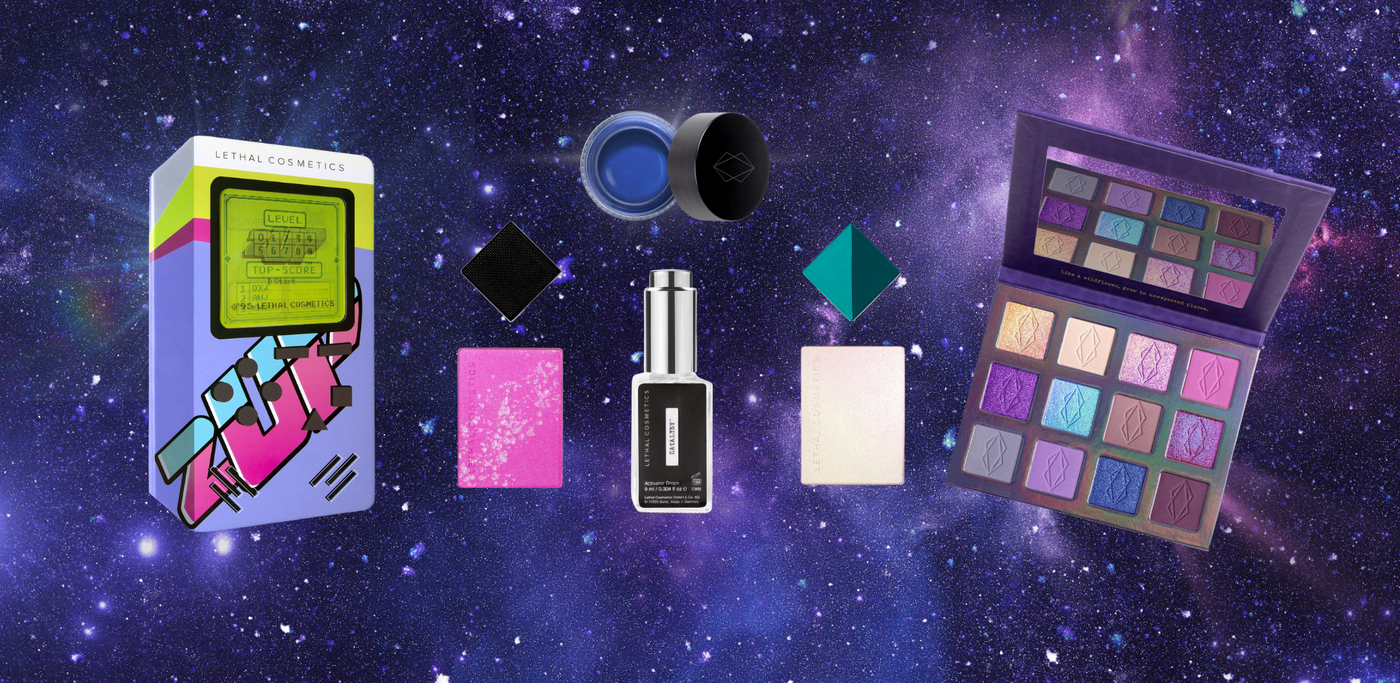 Lethal Cosmetics
Experience fun, vibrant colors in an ethically sourced cosmetic line you can believe in. With an array of shades and flawless finishes, Lethal Cosmetics ensures your makeup looks are limitless. Enjoy extreme pigmentation and effortless blendability with every Lethal Cosmetics product that touches your skin.

Kai and Anna, the husband-and-wife creators behind Lethal Cosmetics, recognized the beauty industry's need for a healthier alternative for makeup lovers. Applying her cosmetic science background, Anna began formulating high-quality vegan and cruelty free cosmetics without sacrificing exceptional color and wear. Their innovative thinking extends right down to their packaging, allowing artists and enthusiasts to customize and depot their palettes to their desire. 
Lethal Cosmetics is proud to offer professional-grade products that help create self-expression for every skin tone. From stunning eyeshadow palettes to vibrant Gel Liners, you can look and feel good with Lethal Cosmetics in your collection.
Read More
47 products