Dallas Texas Professional Makeup Store
Showroom
Looking to test out quality brands like Danessa Myricks, Kiehl's, RCMA, Viseart, Ben Nye, Kevyn Aucoin and more? Come visit our showroom where we offer you the very best pro beauty experience. Visit us today, and Shop Like A Pro™.

We are now located at 4300 Alpha Road Suite 210, Dallas, TX 75244.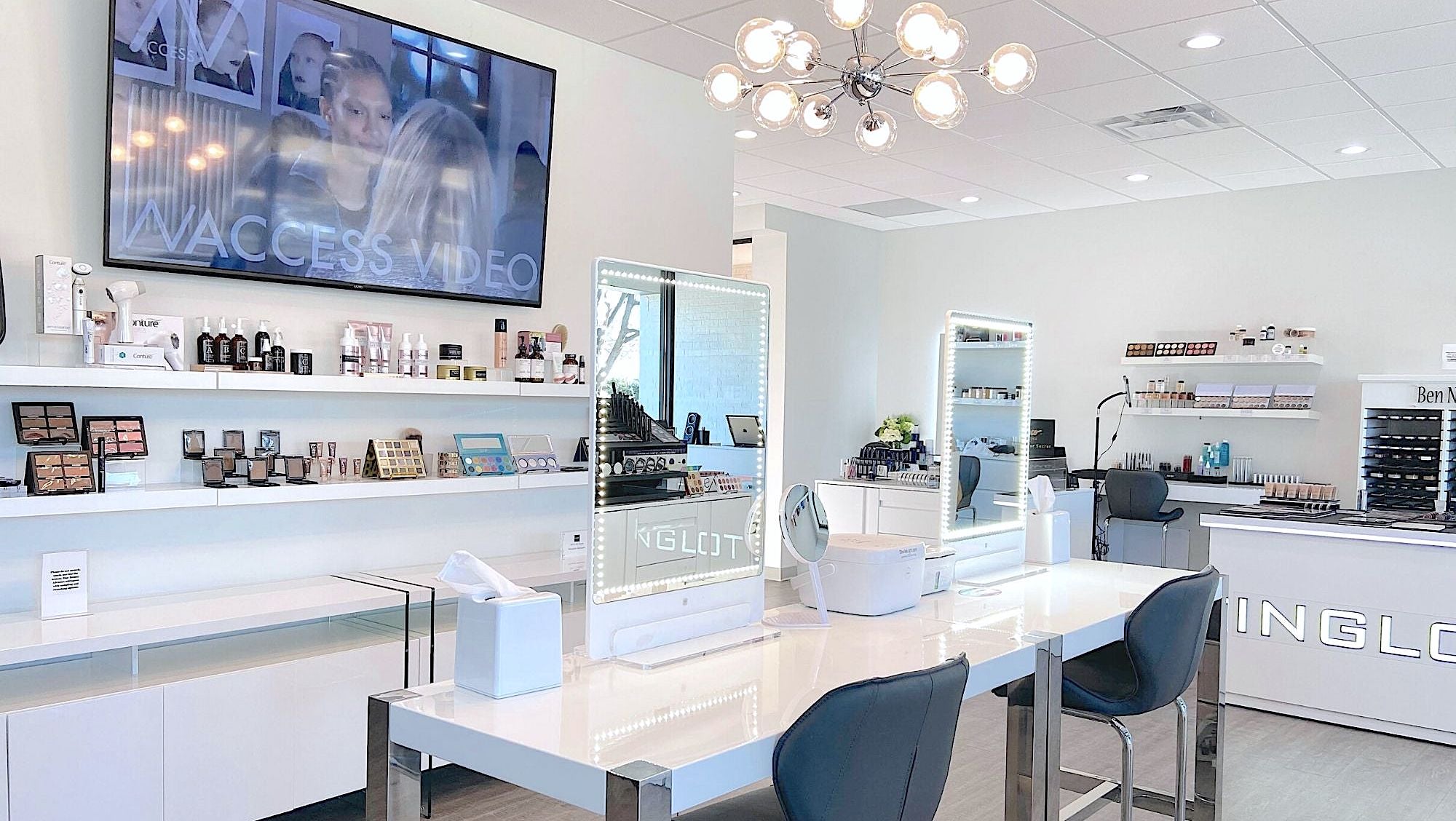 Precautionary Measures
Our store is conveniently located near the Galleria and will provide you with room to shop and play!
While the pandemic is over, we still encourage anyone entering Camera Ready Cosmetics to sanitize their hands upon entry and wear a mask if they have symptoms of an illness.
Sanitizer is available throughout the store
All employees are required to stay home if showing symptoms of illness.
As a precaution and in partnership with local and state authorities as well as public health officials, we have adopted new in store shopping procedures to allow you to shop and play in a safe environment:
Sanitary Sampling
All of our in-store testers are for display only. Do not swatch, touch, nor use the testers.
If you'd like to swatch or try an item, let one of our Beauty Advisors know. Our Beauty Advisors are trained to sanitarily provide you with sampling and swatching options. They will safely set up a custom palette for you to try the products you would like to see, but the application will be self-service. Our Beauty Advisors have alternatives for swatching if you would like to see a color but not put it directly onto your skin.
Contactless Checkout
Only contactless payments, such as credit/debit cards, will be accepted at checkout. Checkout is also available via self-service through your mobile device or a store provided (and sanitized) iPad. Select in store pick up as your shipping method.
A Beauty Advisor is available for assistance with placing your order, at all times.
Standard Operating Hours
Showroom & In-Store Pick Up
Monday - Saturday: 11am - 7pm
Sundays: Closed
Holiday Hours
Sept. 4th (Mon.) 11am - 4pm
Customer Service Hours
Monday - Friday: 9am - 8pm CST
Saturdays: 11am - 7pm CST
Sundays: 11am - 7pm CST