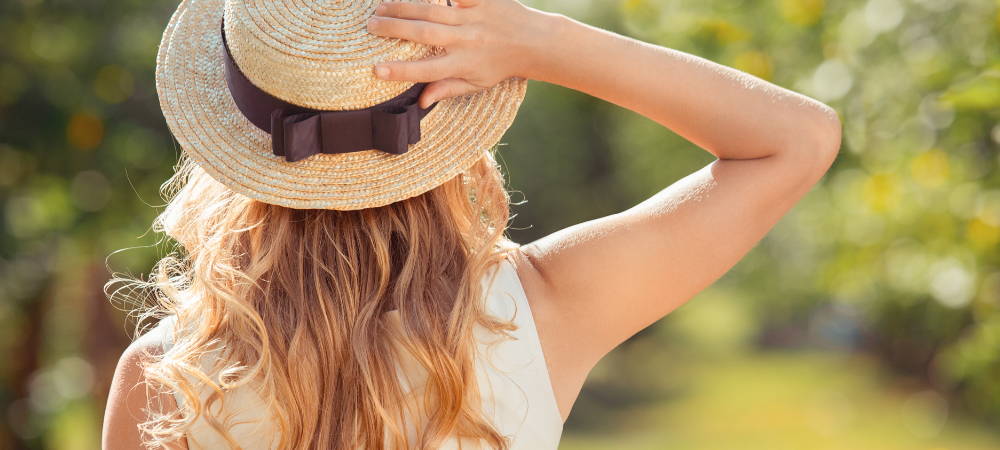 Winter weather has its charm, but there's nothing like the feeling of a new summer. Beachgoing, picnics in the park, walking around the city, and — of course — glowy skin and the return of effortless hairstyles! Whatever your plans are for the warmer season, we are here to help you get warm weather-ready.
---
Get ready to break out your tank tops, shorts, dresses, and sandals. Of course, that means getting your legs ready for the sun and spotlight, too. Exfoliating your skin can help provide a luminous glow by removing dull dry skin, increasing circulation, and aiding in lymphatic drainage.
This season, we're proud to introduce the Indie Lee Coconut Citrus Scrub to our skincare lineup! It smells like a tropical vacation and uses naturally derived ingredients like raw cane sugar to gently exfoliate, jojoba and coconut oil to provide lasting hydration, and lemongrass and vanilla for an uplifting aromatic experience.
If you prefer a skincare tool to do the trick, the Esker Beauty Body Plane is the easiest way to slough off the dull, dead skin cells. Simply glide the tool over freshly cleansed skin that has been patted mostly dry, and you'll reveal a healthy layer of skin without disturbing your skin's moisture barrier. You can pair it with a body oil for an extra smooth glide and instant hydration.
PRO TIP: Although it may be tempting, we do not recommend using a body scrub nor an exfoliating tool daily. For best results, use 2-3 times weekly, and always use sun protection, especially on freshly exfoliated skin. If you incorporate both a scrub and a body tool into your routine, do not use both on the same day.  
---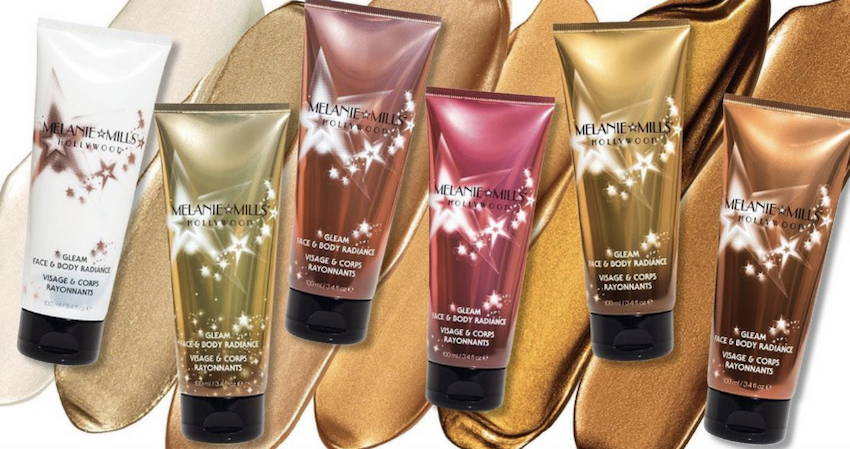 Body Glow & Self Tanning Products
If you want to get that summer glow without exposing your skin to the sun, a body glow or self-tanning product is the ideal choice. Melanie Mills Gleam Body Radiance and Red Carpet Kolour Body Glow are both makeup industry favorites for giving a beautiful, healthy glow to the skin while evening out tan lines.
Melanie Mills Gleam Body Radiance comes in a variety of shades and incorporates potent anti-aging ingredients (green tea extract, white green tea extract, and vitamin E), hydrating ingredients (aloe vera, jojoba oil, safflower oil, and olive oil), and skin-perfecting ingredients (Kalpariane- a wrinkle filler and brown seaweed extract- a skin tightener), to give your skin that healthy glow. Red Carpet Kolour Body Glow also boasts three shades that are water-resistant for a long-wearing and non-transferable glow that doesn't clog pores, so add a drop to your favorite foundation for a luminous finish.
If you want to stay in the shade and fake a summer tan, we have a large selection of best-selling and award-winning self-tanning products. Our best-selling Loving Tan Deluxe Face Tan and Loving Tan Deluxe Self-Tanning Applicator Mitt will give you a streak-free bronze finish that fades evenly.
---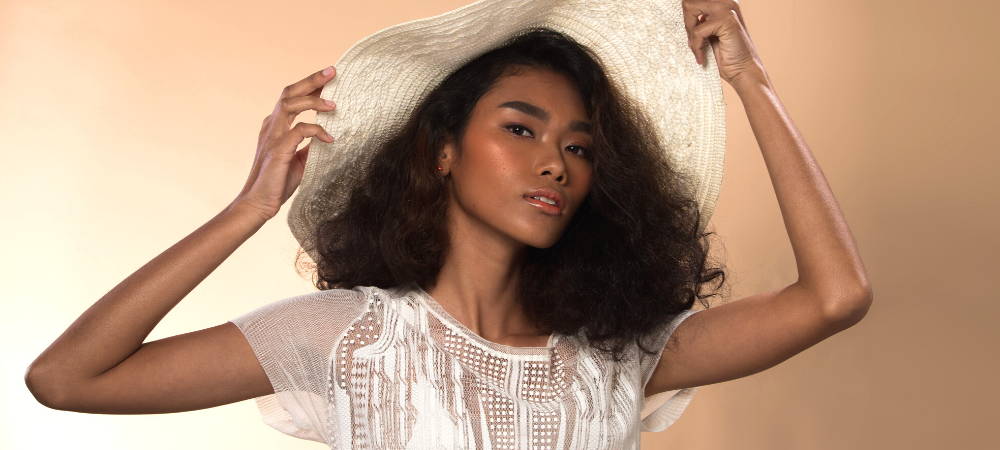 Sun Protection & Post-Sun Care
Nothing is more important than protecting your skin from the harsh sun. Skincare and beauty professionals alike have emphasized time and time again how important sunscreen is not only for preventing skin cancer, but also for preventing signs of aging. If you'd like to opt for a moisturizing sunscreen, the Murad Essential C Day Moisture SPF 30 or Kiehl's Ultra Facial Cream SPF 30 are great options for a non-greasy 2-in-1 product. For a true sunscreen that is great for all skin types, try Kiehl's Super Fluid UV Defense SPF 50. The lightweight formula has a matte finish and is non-comedogenic, making it a great choice for those with sensitive skin.
No matter how much sunscreen you use, you can always benefit from a quick cool-down session after hours in the sun. The Fraîcheur Paris Ice Globes will refresh and cool the skin while simultaneously brightening the complexion and reducing puffiness, redness, and visible pore size. The Fitish Beauty Sheet Mask Set will leave your skin calmer and more supple by utilizing calming botanicals including green tea and tiger grass. We recommend putting both of these in the fridge for an extra refreshing cooling sensation.
---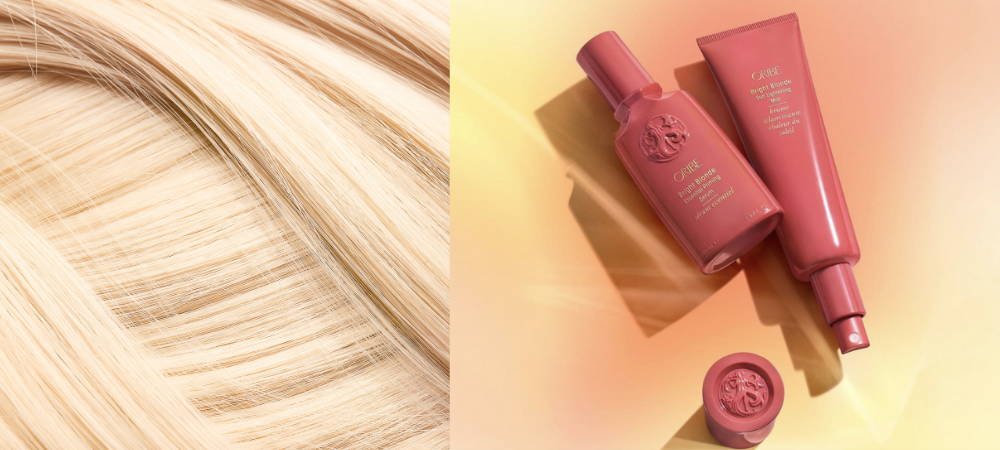 Winter can make your hair limp and lifeless, but spring and summer can send it on the fritz! From the changing temperatures, increased time in the sun, and humidity levels rising, even the healthiest hair can prove problematic when the seasons change. Tame your mane with Oribe Impermeable Anti-Humidity Spray. Perfect for humid days (or nights), this spray shields hair from frizz and protects your curls or blowout. Available in a travel size, it's perfect for your next vacation.
If you prefer to lean into a little natural frizz, Sachajuan Ocean Mist will give you effortless tousled texture for that "just back from the beach" look. For tresses that look perfectly sunkissed and healthy, Oribe Bright Blonde Sun Lightening Mist also helps you achieve that golden glow by utilizing a natural blend of lemon and chamomile. Spray it throughout your hair to gradually brighten, illuminate, and enhance highlights. The peroxide-free formula even protects from damage and dryness caused by UV rays.
---
No matter what your plans are for the warmer months, we are here to help you find the skincare, hair care, and beauty solutions to meet your needs. If you have any questions, our Beauty Advisors are here to help, so click here to send them your questions! We're here to help!
---
About Camera Ready Cosmetics
Camera Ready Cosmetics was founded in 2003 by Makeup Artist Mary Erickson. She dreamed of having a pro makeup showroom where artists could play with professional products without the typical makeup store attitude.
Today, our team of beauty industry veterans work together to curate the best quality products on the market. We partner with brands who respect the industry and formulate products for true working artists. You won't find CRC in high-end malls, and we don't wear matching brush belts.
If you want to play with products for a few hours and buy nothing, that's okay ... come in and play! Our store is your playground.