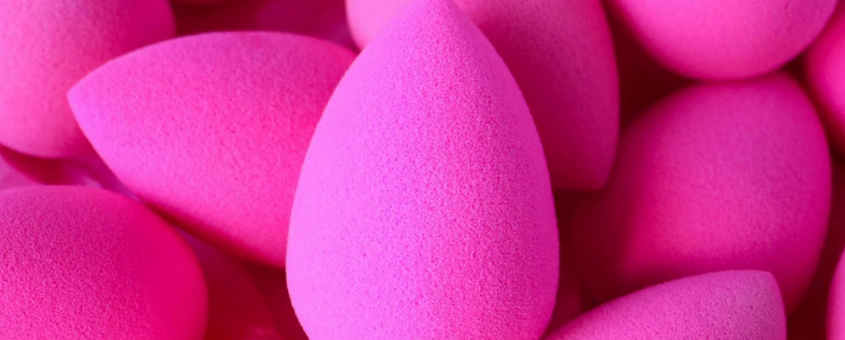 Beautyblender
Transform your skin with the game-changing cosmetic products from Beautyblender. From the iconic makeup sponge to accessories and innovative beauty products like their disinfecting makeup case, your skin will always look fresh, radiant, and picture-perfect.
Created by Rea Ann Silva, one of Hollywood's most coveted makeup artists, Beautyblender has changed the makeup industry. Her vision of a bouncy, edgeless blending sponge makes it possible for every makeup enthusiast to feel confident creating impeccable looks. Whether using Beautyblender for work or play, you'll always achieve perfection.
Your kit is never complete without the innovative makeup sponges of Beautyblender. Designed with skin-mimicking texture, you'll always experience flawless application with
minimal effort. The Aqua Activated Foam is designed to take in water, not makeup, so you'll never have to worry about waste. You'll blend like a pro, achieving a camera ready complexion you and your clients will love.
Read More
16 products
Founder Rea Ann Silva's experience spans a 20-year journey as one of the most sought-after Hollywood makeup artists in the industry. As the creative force behind beautyblender, she single-handedly changed the beauty game. The one-of-a-kind edgeless makeup sponge ensured her clients looked impeccable on camera in high-definition. The category-creator quickly won countless beauty awards and is now beloved by both makeup aficionados and newbies as the go-to tool for achieving a perfectly blended complexion. Today, beautyblender continues to drive innovation with products that require minimal effort yet offer maximum results.
Read More