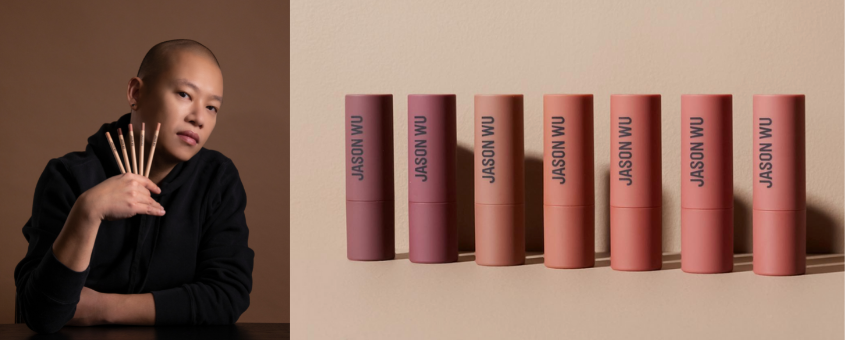 Jason Wu Beauty
Explore the benefits of a brand where each product has been thoughtfully formulated with skincare and performance in mind to provide you with the ultimate makeup experience. Jason Wu Beauty offers innovative makeup that enhances every woman's natural beauty. From Blush Trio Palettes for brightening or a sun-kissed glow to weightless matte lipsticks that multitask as eyeshadow and blush, you'll always be camera ready. 
With a desire to create effortless yet chic cosmetics to celebrate a woman's beauty, Jason Wu set out to enhance beauty without covering it up. His light-handed approach embraces femininity, encouraging glamour through showing off the real you.
Try pampering your lips before turning in with Jason Wu Beauty's Good Night Mr. Wu Lip Mask. You'll experience optimal overnight hydration while you sleep, soothing and repairing chapped lips. Then refresh and hydrate skin when you wake with all-day Hydrating and Nourishing Primer Oil. No matter what products you explore, you'll always be ready for your close-up.
Read More
37 products