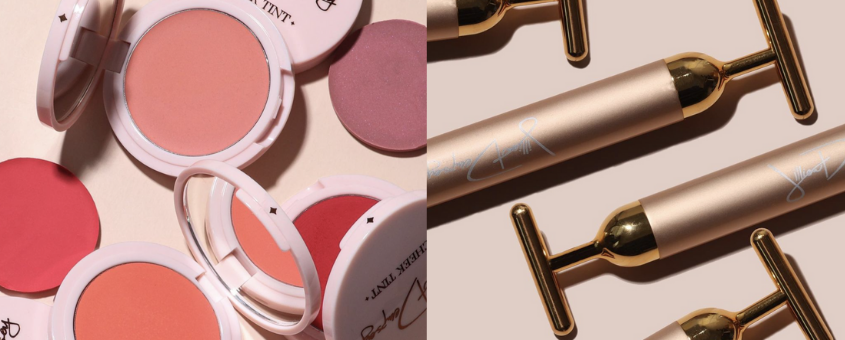 Jillian Dempsey
Professional artists trust Jillian Dempsey, the legendary makeup artist known for her innovative approach to mastering color. Her hair, makeup, and beauty tools are designed to help every artist capture authenticity. Jillian's holistic approach to makeup techniques and style make her a highly sought-after artist of Hollywood's A-list celebrities, including Kristen Stewart, Jennifer Lawrence, and Kate Winslet.
Jillian has reinvented the rules in makeup techniques with her fresh approach to blending and application. She encourages creatives to throw caution to the wind, using their fingers rather than tools to create their masterpieces.
Her knowledge and experience in the industry push her to create the products and tools you need to meet the demands of your creative projects. This vegan, cruelty-free line is expertly created using organic ingredients, allowing it to be used on even the most sensitive eyes, faces, and lips with confidence.

Read More
8 products
Legendary makeup artist Jillian Dempsey is a celebrated sculptor, painter, entrepreneur, and animal activist that is in constant search of innovative approaches and fresh perspectives to beauty. Her finger-friendly line of makeup is vegan, cruelty-free, and created using organic ingredients to allow them to be used on the eyes, lips, and face, with ease. The world's top photographers, editors, and Hollywood's elite (Kristen Stewart, Jennifer Lawrence, Kate Winslet, to name a few) constantly seek out the precision of her hand and the uniqueness of her artistry.
Read More