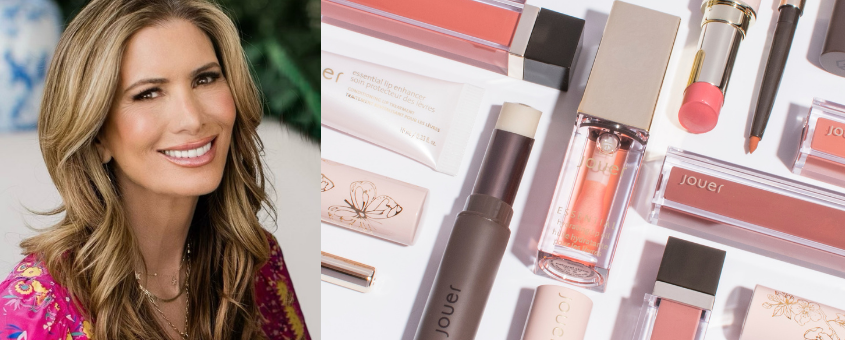 Jouer
Experience the difference in color and skincare with skin-loving ingredients. Jouer Cosmetics offers the highest professional-quality clean formulas, so your skin is pampered through wellness as well as beauty. From silky shadows to moisture-rich lip shades, you can create like a pro with any of Jouer's glamorous products in your kit. 
As the daughter of a former fashion model, founder Christina Zilber grew up with a true appreciation for cosmetics. Her mother taught her that makeup should offer the wearer timeless, effortless beauty while accentuating natural features. She embraced the idea that through makeup, the wearer can highlight what they love most about themselves and complement their individual style.
Zilber changed the face of cosmetics when she launched Jouer Cosmetics in 2008. During a time when clean beauty was not yet in existence, Zilber's determination to put skin health first led to the creation of products that provided skin-friendly formulas for all. Jouer's promise is to leave your skin feeling and looking better than ever with each use.  
Create endless looks with Jouer's perfectly curated palettes with a range of tones to suit every look. With rich satin, matte, and metallic shadows in the palm of your hand, you'll create the perfect eye, just like a pro.
There's nothing better than a nourishing skincare line made of clean, "good-for-you" ingredients. When you or your clients are showing signs of dull, dehydrated skin, pamper it with Jouer's Daily Repair Treatment Oil. You'll enjoy visibly plump skin with a refreshing glow.
Treat yourself to the classic beauty products of Jouer.
Read More
34 products