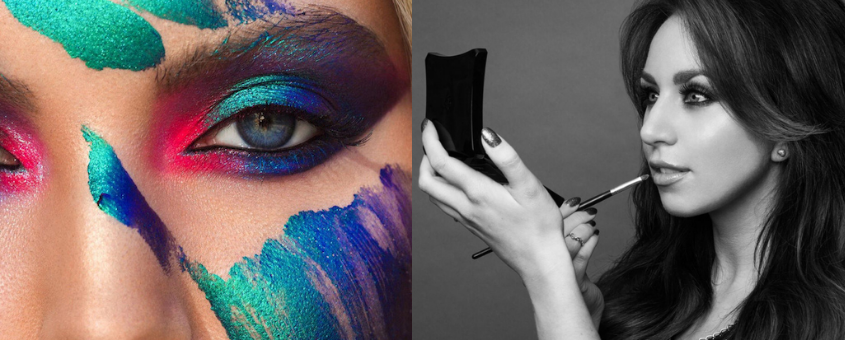 Karla Cosmetics
Experience vibrant, hand-crafted cosmetics designed to captivate and meet the needs of on-trend makeup enthusiasts everywhere. Karla Cosmetics offers unique silky gel eyeshadows, individually crafted and made with nourishing vegan ingredients.
International Award-Winning Makeup Artist Karla Powell's love for makeup began in the early 1990s. Her father ran a face painting and popcorn business on weekends, mesmerizing Karla with how makeup could transform one's appearance as well as their confidence. From school to teaching, her experience soon led her to become a brand ambassador for one of the UK's best-known high-street brands. 
Working highly recognized fashion weeks, she developed an eye for design and development. With a passion for creating unique cosmetics to meet the demands and trends in the industry, Karla Cosmetics was created in 2013.
Enjoy highly pigmented colors with unmatched staying power. From Multichrome Loose Shadows to color-shifting Pressed Eyeshadows, you'll always create a dynamic look!

Read More
8 products
Karla Cosmetics is a cruelty-free, vegan, and hand-crafted colorful brand created by makeup artist Karla Powell. Her multidimensional products are designed to inspire others to use makeup to express their passion. Karla's passion for all things makeup started back in the early 1990s when her dad used to run a face painting and popcorn business on the weekends. Karla remembers being mesmerized by how makeup could transform facial appearances and people's confidence and set out to create products to capture that creativity!
Read More