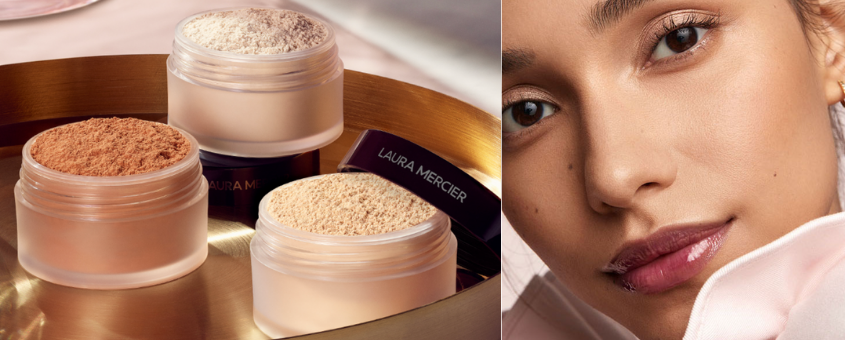 Laura Mercier
Laura Mercier products continue to be a go-to choice for makeup artists stocking their kits because their foundations, concealer, and award-winning setting powder helps create flawless faces.

Laura Mercier took note of the gaps within the cosmetic world, understanding the needs and demands of makeup artists. She started by creating makeup palettes and products she needed to cater to her clients. Then, expanded shades and created the industry's first foundation primer.
Laura Mercier's dedication paved the way for enhanced cosmetic products with pigment, longevity, and nourishment to enhance the skin's glow. She continues to embrace the "no-makeup" complexion and create makeup that promotes a radiant look for every wearer. Beauty has never looked so good or been this achievable. From kissable lips to picture-perfect skin, create a flawless finish your clients can't live without.
Read More
3 products
Laura Mercier, pioneer of the "Flawless Face," is a world-renowned makeup artist and the innovative force behind the brand's iconic products and luxe artistry techniques. She continues to make artistry effortless through her intuitive approach to beauty and philosophy: "What makes you unique makes you beautiful." Discover award-winning formulas designed to enhance natural beauty and create a smooth, even finish. Click here to learn the 4-step "Flawless Face" routine that made MUA Laura Mercier famous!
Read More