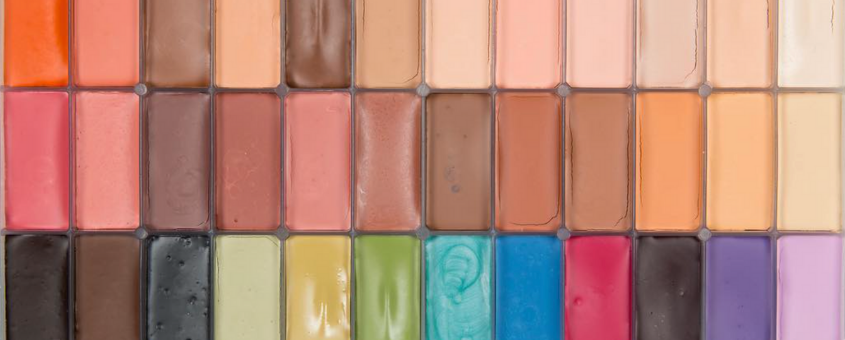 MAQ Pro
Experience vibrant, pigment-rich cosmetics formulated to meet the needs of all makeup enthusiasts. Create limitless looks like a pro with vivid Crème MAQ Pro Lipstick Palettes and Fard Creme Palettes for highlighting, concealing, correcting, and contouring. 
For over 40 years, MAQ Pro has continued to create and manufacture the highest quality cosmetic products for every makeup enthusiast. The 100% family-owned company is dedicated to excellence, holding the earned label ORIGIN FRANCE GUARANTEE as an exclusive manufacturer in France since 2011. MAQ Pro caters to all skin colors, types, and needs. Its dedication to professional-quality products that meet the needs of various skin types in all climates has led to a presence throughout more than 30 countries.
When high-quality, all-day color is a must, trust the efficient color palettes of MAQ Pro to deliver unstoppable coverage, color, and comfort. Let creativity take over as you blend, mix, and match, creating shades and coverage you desire.

Read More
15 products
Let your imagination run wild with professional makeup artist-friendly products that are designed to be mixed, matched, and used to create the perfect shade for all of your clients. Manufactured in France, MAQ Pro products all categories of users from beauty lovers to the most experienced professional makeup artist. The products are created to be inclusive of all genders, ages, and skin tones.
Read More