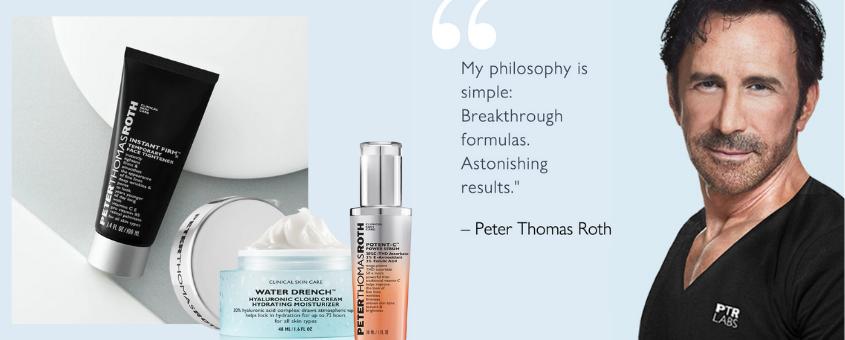 Peter Thomas Roth
Peter Thomas Roth delivers advanced skincare made from only the best, most potent ingredients around. The result: state-of-the-art quality, highly effective concentrations, and undeniable results for your skincare concerns.
Peter Thomas Roth's passion for skincare derived from his desire to find effective products to treat his skincare concerns, from acne to anti-aging. Today, the innovative line features a range of products ideal for all skin types and concerns from head to toe.
Your struggles with skin issues are over. You'll find the brand's blending of old Hungarian philosophies with 21st-century skincare technologies creates the highly effective results you've been searching for.
Breakthrough formulas. Astonishing results. Treat your skin with the cutting-edge skincare products trusted by the pros.

Read More
34 products