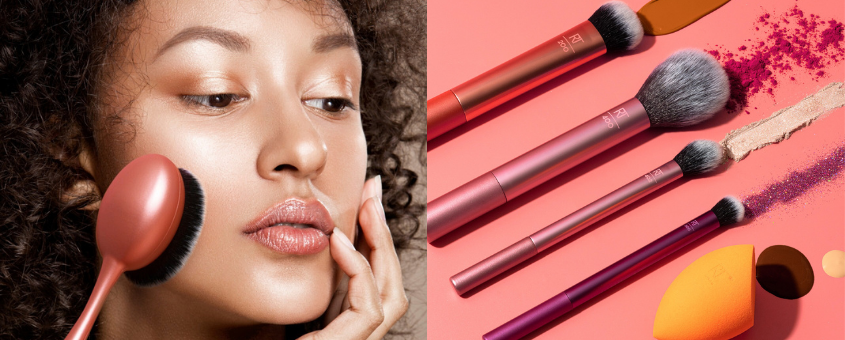 Real Techniques
Apply makeup like a pro when you pair your favorite beauty products with brushes and tools from Real Techniques. From priming brushes to sculpting sets, you can blend and blur like a pro with these tools at your fingertips. 
Created by makeup artists throughout the industry, Real Techniques' makeup brushes and sponges have been recognized by the highly coveted Allure Best Of and respected beauty editors worldwide.
With Real Techniques, you can expect high-quality makeup tools at a great value. From soft and subtle looks to out-on-the-town glam, your creations are limitless with these prestige-quality sponges and brushes. Each tool is designed to help you define, contour, blend, and build to your desire. You'll create like a pro when you step up your beauty routine with Real Techniques.
Read More
17 products
Real Techniques tools are created by makeup artists to allow beauty enthusiasts of every skill level to achieve beautiful looks easily and affordable. Their brushes and tools have received plenty of recognition from the coveted Allure Best of title to shout-outs from beauty editors across the globe.
Read More