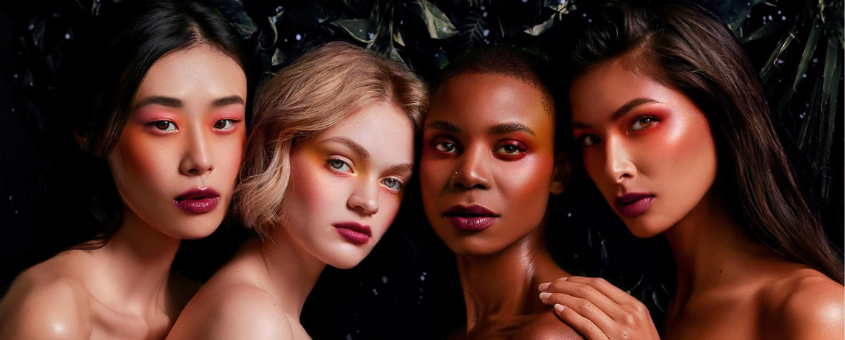 Rituel De Fille
Step into the world of ultra-luxe cosmetics with Rituel De Fille's color that cares. Rituel De Fille offers cosmetics blended from natural ingredients; all Leaping Bunny Certified cruelty free. You'll love their multi-use color that stays all day while pampering your skin.
Founded by three sisters, Rituel De Fille prides itself on providing expertly curated pigments and raw ingredients in every product it offers. The brand's minimalist line provides gorgeous colors, flawless finishes, and only the necessary ingredients. Apply with confidence knowing Rituel De Fille sources its raw materials from companies who share its 100% cruelty-free philosophy.
From wedding party to runway, enjoy using color designed to enhance every aspect of your face. With sheer to buildable coverage, there are no limits to what you can create with Rituel De Fille!
Read More
15 products
Rituel de Fille is a new vision for beauty inspired by the magical side of natural ingredients, where pigment is elemental, ceremonial, and powerful. Every Rituel de Fille product is created for intuitive, uninhibited creativity; they focus on colors that can be worn on every part of the face, applied with fingertips or your favorite brushes, and easily built up or sheered out in formulas that merge beautifully with skin. They approach formulation like potion-making. They learn the nuances of every ingredient, and explore its intricacies; each has a history to share and secrets to reveal. In their alchemy, they carefully select each natural pigment, oil, and wax for a clear purpose, and develop each product from the ground up to achieve something remarkable with the fewest ingredients possible. Our colors are made by hand, using artisanal processes that irreplaceably shape the final product. All of this attention to detail creates uniquely bold yet nuanced colors, opulent textures, and lush sensorial experiences.
Read More