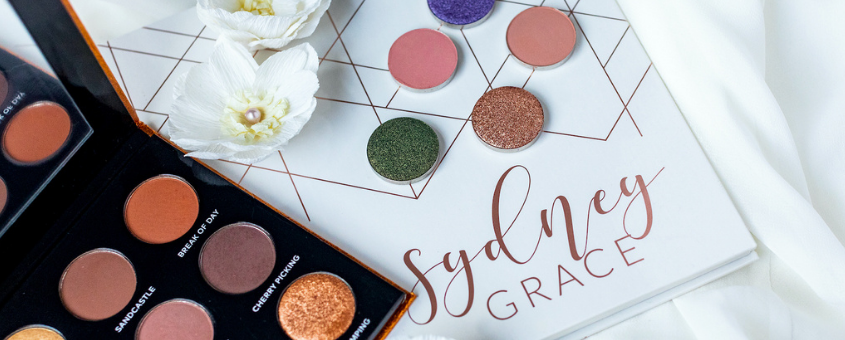 Sydney Grace
Behind the Brand: Sydney Grace
Create versatile makeup looks like a pro with the professional-grade cosmetics of beloved indie brand Sydney Grace. The brand's cruelty free line boasts an incredible selection of shades to suit every makeup lover's taste. Enjoy high pigmentation, exceptional color payoff, and minimal fallout. Formulated for blendability and all-day wear, Sydney Grace is a must in every makeup enthusiast's collection. 
This family-owned cosmetic brand is dedicated to providing exceptional quality cosmetic products at affordable prices for all makeup lovers. Its wide range of hues makes the products ideal for every skin tone. Sydney Grace's Cream Shadows are the perfect example of its high-quality standards. With a vast selection of shades to choose from, the smooth shadow glides on, providing smudge-proof color without creasing. 
From bold shadow palettes curated to perfection to create-your-own shadow, blush, or highlighter pans, Sydney Grace cosmetics offers professional-grade makeup to enthusiasts of every skill level.  
Read More
22 products