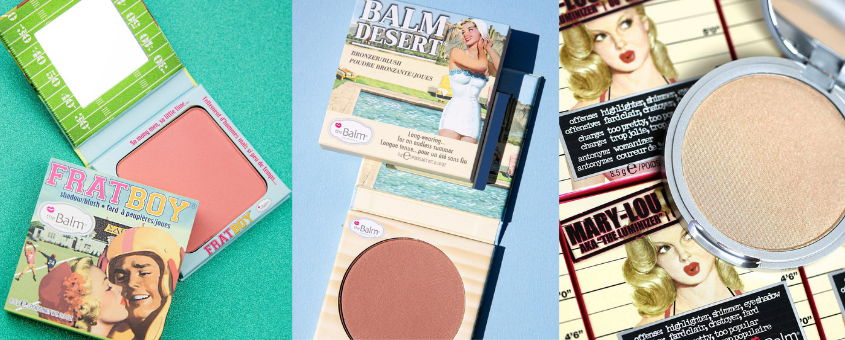 The Balm Cosmetics
Treat yourself and your clients to the triple-milled pigment formulations and anti-aging ingredients of The Balm Cosmetics. When you stock your kit with the premium cosmetics of The Balm, you'll have everything you need to create a picture-perfect masterpiece. From stay-put liquid lips to contouring powders, The Balm knows how to set any stage.
The Balm believes that confidence is a color everyone should wear! Makeup should inspire, empower, and bring out your creativity. The Balm Cosmetics strives to create color that offers you versatility, timeless looks, and flawless texture. No matter what your wedding or photography projects demand, you'll be prepared to meet the challenge.
Feel good about stocking your kit with The Balm Cosmetic's commitment to green packaging. From developing 100% recyclable tins and palettes to integrating post-consumer recycled materials, you can help make a difference.
Read More
7 products
Discover TheBalm Cosmetics, where the mission is to create empowered glamour - feeling your best and looking incredible as you turn heads for all the right reasons. Confidence is a gorgeous color on you - it really brings out your eyes. Their mission is to help you feel your most glamorous in a matter of minutes and to bring sustainable packaging with high-quality products into your makeup routine.
Read More