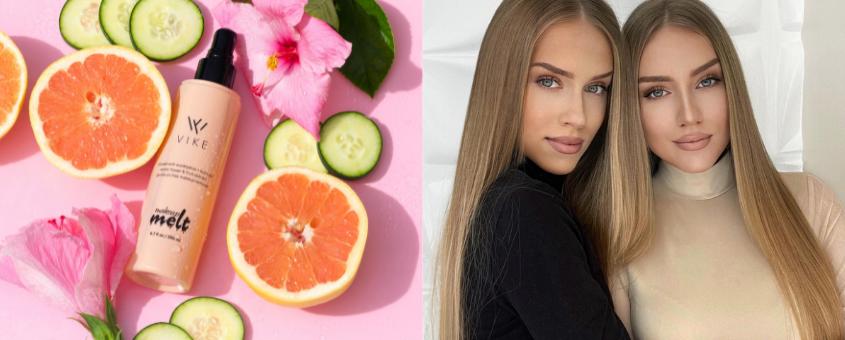 VIKE Beauty
Makeup wipes aren't fun. You're pulling on delicate skin, unknowingly causing wrinkles and clogging pores. While makeup remover oils and balms leave skin feeling oily & greasy. Yikes! Makeup Melt eliminates these problems. Formulated with skin-loving antioxidants, vitamins, and essential fatty acids, this oil-free formula instantly melts makeup away without the use of wipes or cotton pads.
How It Works:
Step 1: Spray directly onto the face. Safe on closed eyes, too.
Step 2: Move fingertips in a circular motion around the face to melt makeup away.
Step 3: Rinse off with water.
Read More
2 products