The Winter 2022 beauty trends keep rolling in, and it looks like it's going to be a beautiful season ahead. In this blog, we're breaking down each trend and are sharing our top pro picks to achieve each look!
---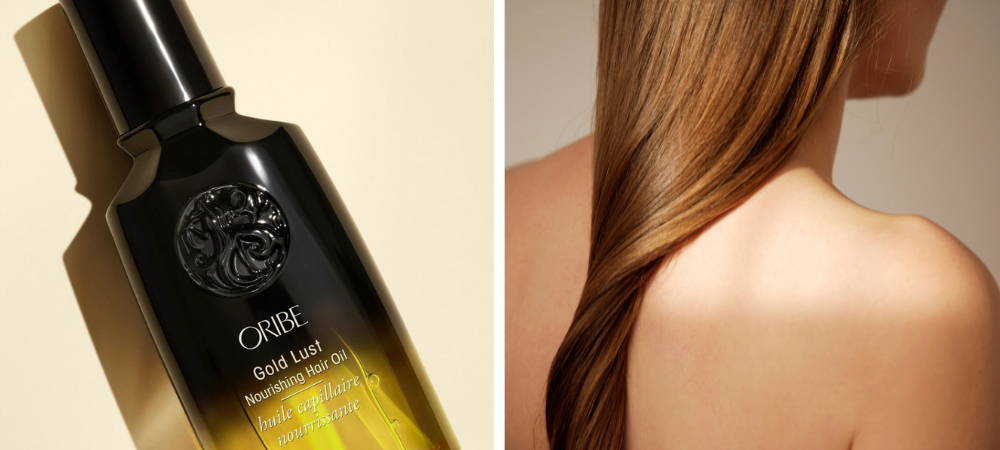 You've heard about glass skin, but the latest "glass" trend is for your locks. "Glass Hair" is the phrase beauty editors have coined to describe hair that looks healthy, shiny, smooth, and clean. While this style doesn't require a daily washing, styling products like dry shampoo, a hydrating hair oil or shine spray, and leave in conditioner will help you achieve the look. For those with extra dry or color treated hair, a deeply moisturizing mask is also an important step to achieve maximum shine. To combat a bit of frizz and get ultra-smooth hair, first start with a leave in conditioner and seal with a hair oil.
---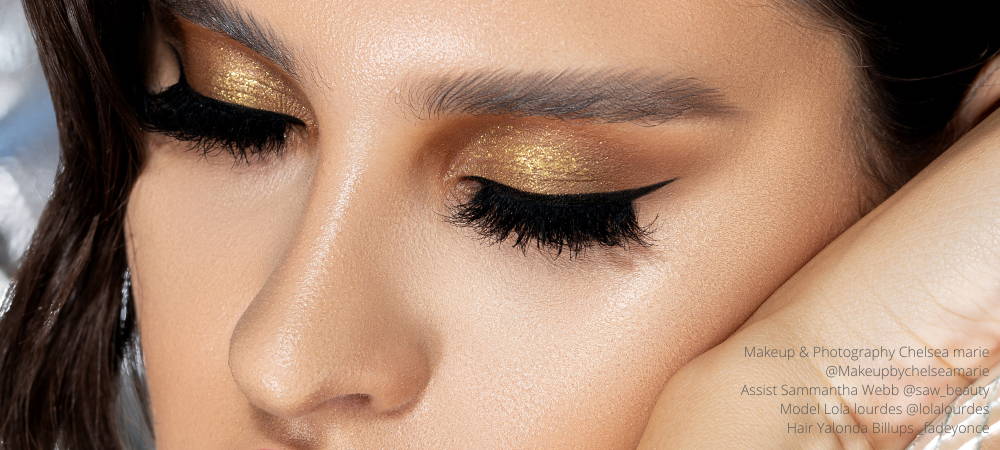 Extra Sparkly & Frosted Eyes
This winter, frosty and over-the-top sparkly eyeshadow has made a shimmery comeback. When used in moderation, these glistening shadows add a professional yet striking pop to any traditional makeup look. We recommend testing out a few different products to find the texture and hue best suited for you.
To create an enchanting frosty eyeshadow look, start by applying a base layer of a light matte shadow for even color application. If you want the shimmer to be the star of the show, start with a dark base color for maximum impact. Next, apply your favorite metallic shadow or glitter evenly all over the lid. If it tends to be grittier in texture, use your finger or a dense brush to pack on the shimmer. For an even more dramatic look, use a mixing medium like Cozzette Matrix Mixing Liquid for an ultra-foiled effect.
If you're looking for a fun new palette, Lethal Cosmetics' Magnetic Pressed Powder Palette in Berlin 89 includes a wide range of finishes including a multichrome to create the perfect frosty glam. Their crease-proof shadow formula is long-lasting and vibrant to keep your looks feeling fresh all day. If you're interested in buying a single chromatic shade rather than a full palette, their new single multichrome shadows will have you turning heads all season long.
If you're after a beautiful shimmery sheen that will add the perfect level of sparkle in a long-lasting cream-based formula, the Cozzette Crystal Cream Eye Shadows are right for you. These dazzling shades come in a variety of colors ranging from jewel-tones to everyday earthy shades making them excellent for any holiday makeup look.
If you want a quick way to add sparkle to any shadow look, try out the Lethal Cosmetics Glitch Liquid Shadow Berlin 89 Collection. Their enchanting liquid formula gives you a glittery and chromatic shine without any fallout, making it excellent for beginners and experts alike and offers a glimmering gold or a prismatic silver.
---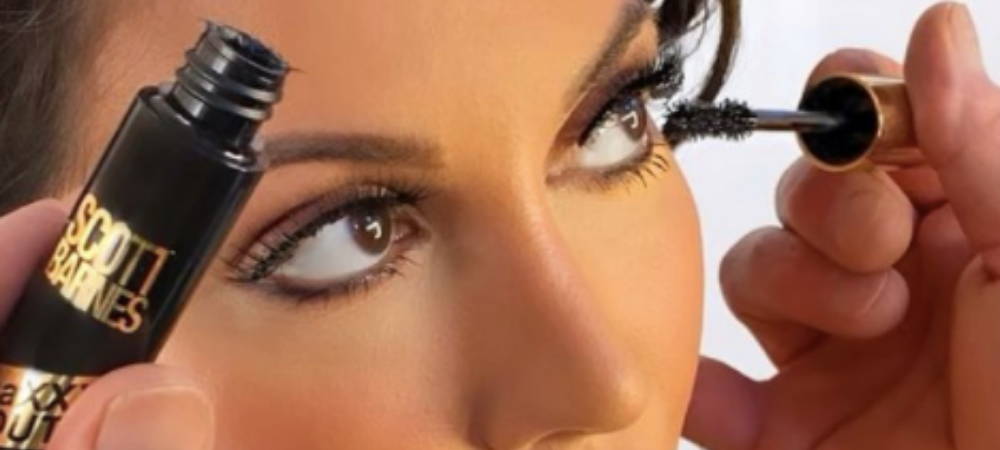 Extra Long Natural Lashes
While eyelashes have always been in style, natural lashes are making a comeback this winter than ever. This is great news for those that don't love wearing false lashes.
If longevity is your main priority, there's no better product to turn to than the Smashbox Mascara + Mini Lash Primer Duo. This handy kit comes with everything you need to make sure your mascara doesn't run and stays clump-free all day. The kit includes one full-sized tube of their Super Fan Mascara and a deluxe-sized lash primer.
If you're a fan of waterproof mascara, the new Scott Barnes MaXXX Out Mascara may be the perfect choice. This innovative formula contains a special mix of oils and other natural ingredients to nourish and protect your lashes while still delivering the long-wearing volume you want.
For the mascara junkies that love testing new products, we know you'll fall in love with Meloway Your Way Mascara and Ready Set Primer. They feature a pivoting applicator that can be tilted to any angle you desire to ensure you reach each and every lash. Simply press the tip of the wand against the side of the bottle to reach the desired bend and apply with ease.
---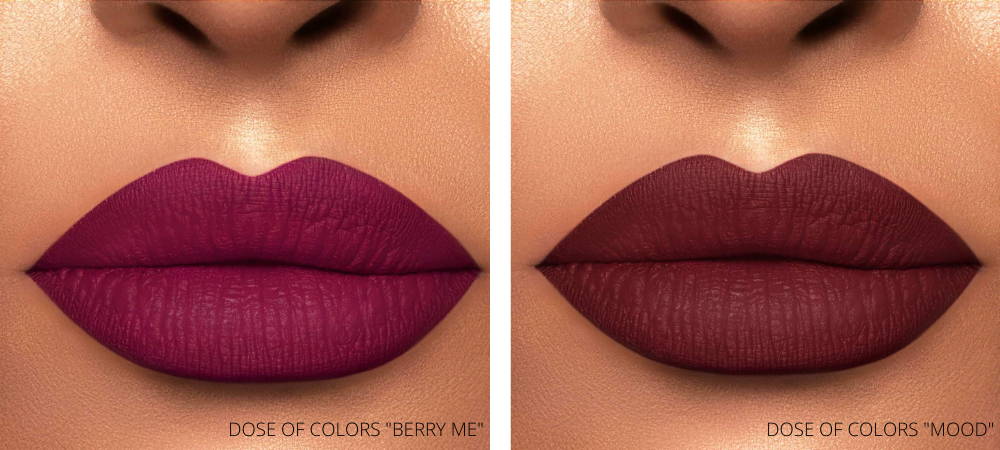 Deep wine-stained lips have been a winter trend that has withstood the test of time, and this season is no different. There's something about the dipping temperatures that seem to make these rich and sultry lip colors soar in popularity. While there are tons of lipsticks and glosses out there to give you a sultry look, you'll want to make sure sure you prep your lips to ensure they last as long as possible!
To make sure your lip color last all day, start by gently exfoliating your lips. If your beauty routine allows you a few extra moments to get ready, we recommend doing this before your skincare routine and applying a hydrating oil like Jouer's Essential Hydrating Lip Oil to smooth lip lines and moisturize your lips for even lip color application.
Once your lips are fully prepped, a lip liner is a must to keep your prevent you lipstick from feathering and fading unevenly. For a versatile liner that can be used on the lips and eyes, we recommend Make Up For Ever Artist Color Pencil in Endless Plum for a cool toned lip or Free Burgundy for a warmer tone. If you're after a brown-toned berry shade, line with the budget friendly KimChi Chic Beauty Y.U.M. Lip Liner in Root Beer. Finally, for a true berry liner that won't budget, we recommend Jouer Long-Wear Creme Lip Liner in Aubergine.
Now that we're prepped and lined, we're ready to move on to the star of the show, the berry lipsticks! Melt Cosmetics Ultra Matte Lipstick in Catsuit is as rich as they come with a lovely matte finish, and Ben Nye Boysenbery Lipstick is the perfect deep berry shade if you're feeling extra bold. If you prefer a cooler toned lip color, try Senna Cosmetics Black Rose Lipstick, and for a berry that leans toward merlot, try Besame Noir Red. Regardless of the lip color you choose, you can achieve a more subtle, blushed berry tone by using your finger to apply the lipstick over a light balm to create a stained berry tint on your lips.
If you prefer a liquid lipstick, try Dose of Colors Liquid Lipstick in Mood for a warmer berry or Berry Me for a vibrant raspberry shade.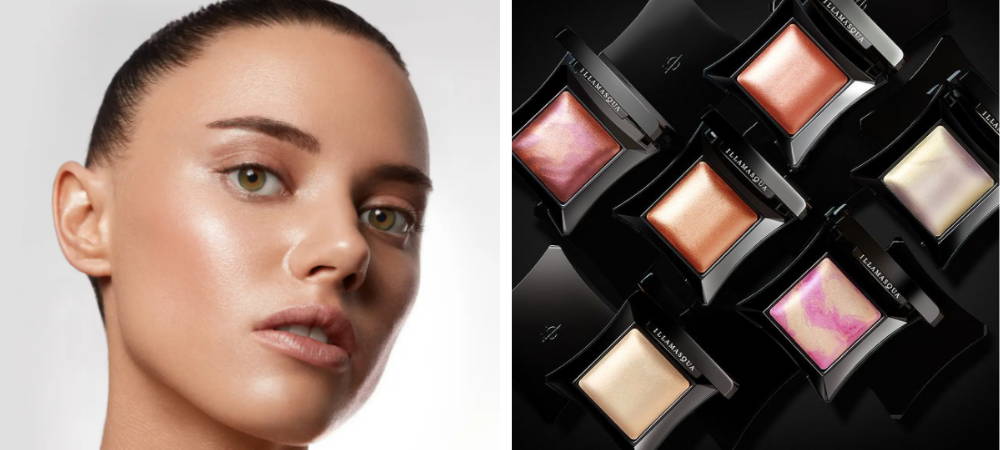 ---
Whether you want to test drive the trends or opt for your own makeup style this winter, we offer plenty of high-quality products to help achieve beautiful results from head to toe. Click here to start exploring!
---
About Camera Ready Cosmetics
Camera Ready Cosmetics was founded in 2003 by Makeup Artist Mary Erickson. She dreamed of having a pro makeup showroom where artists could play with professional products without the typical makeup store attitude.
Today, our team of beauty industry veterans work together to curate the best quality products on the market. We partner with brands who respect the industry and formulate products for true working artists. You won't find CRC in high-end malls, and we don't wear matching brush belts.
If you want to play with products for a few hours and buy nothing, that's okay ... come in and play! Our store is your playground.