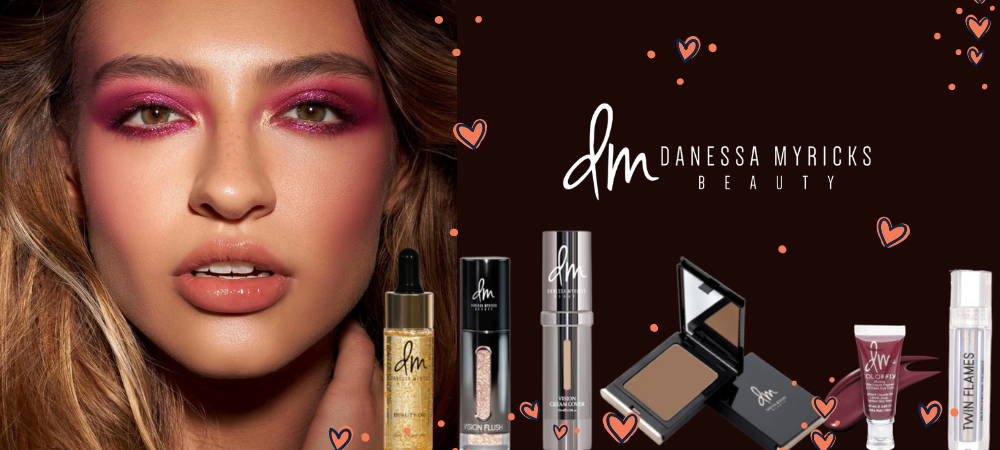 If you're looking for fun and flirty Valentine's Day makeup, look no further! Danessa Myricks has you covered. This long-wearing look features some of her most popular products, so keep reading for a step-by-step breakdown on how to achieve the look!
---
Create a Glowy Complexion
Danessa prepped her model's skin with Beauty Oil for long-lasting hydration and gave her model an extra boost of glow with Prism FX Hydrating Lotion. Next, she created a perfected base with Vision Cream Cover and sculpted with Balm Contour in the shade Light 2. To set everything in place, she used a thin layer of Evolution Powder in shade 1.
PRO Tip: Prism FX is a pro favorite illuminating moisturizer that contains squalene and Vitamin E to improve your skin with each wear while prismatic pigments reflect the light to give the look of smoother skin and to lightly blur imperfections. It is available in three shades to suit every complexion; the Original shade has slight pink tones, while Peach and Gold offer subtle color-correcting benefits. Use it in place of your usual moisturizer and primer for a lit from within glow, or mix it into your foundation for an even glowier look.
---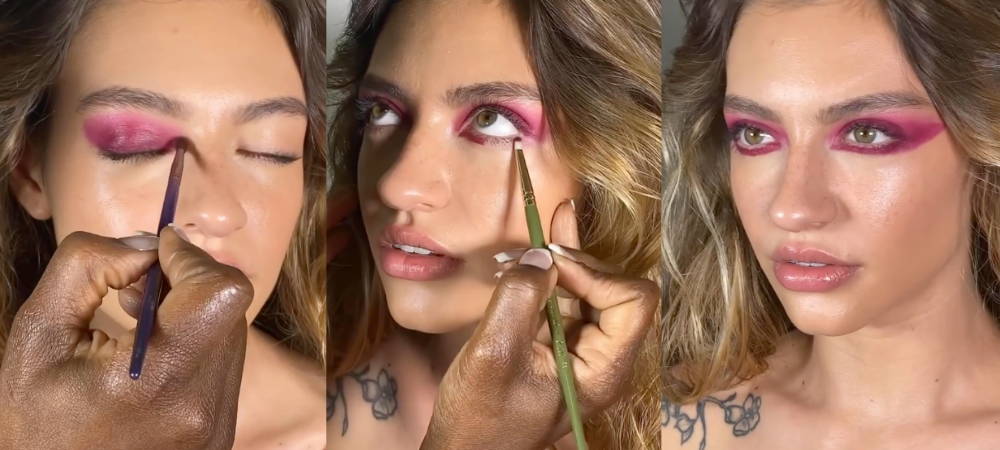 Create an Exaggerated Cat Eye with Plum Wine
First, Danessa applied Plum Wine ColorFix to a mixing palette, dipped a flat medium-sized domed eyeshadow brush into it, and applied a layer to the lid before diffusing the edges with a Cozzette S175 Eye Contour Brush. Using light circular and windshield-wiper motions to blend the product, she lightly buffed Plum Wine almost all the way up to the brow bone. Next, she used a pencil brush to smudge plum wine along the lower lash line and dragged out the product into an exaggerated cat-eye shape.
---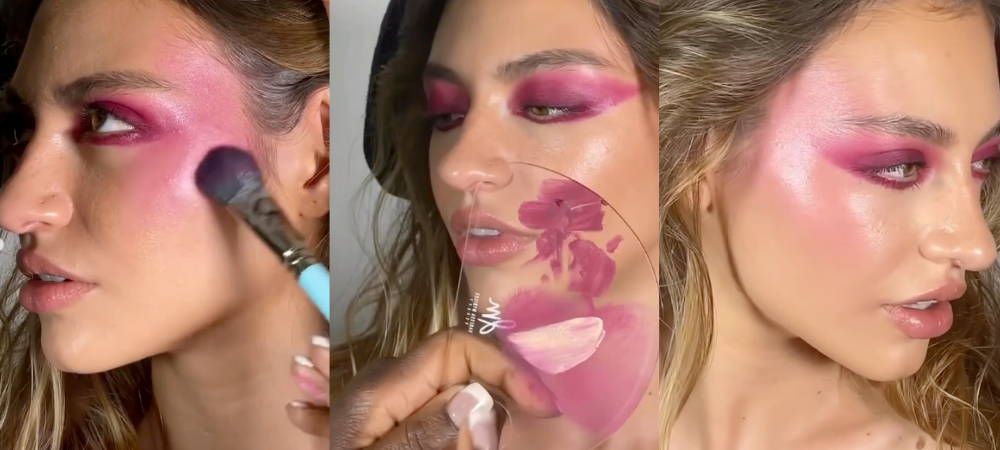 Danessa used the "Blush Draping" technique to add a pop of color and definition to the face. Using the MYKITCO Pro My Perfect Powder Brush 0.11 brush, she applied a mixture of Plum Wine ColorFix and Bread N Butter Vision Flush to the apples of the cheeks and blended upward to the temple and just above the brow. For highlighter, she used the same brush with Tiara Vision Flush for a pearly glow.
PRO Tip: To apply an ultra-pigmented cream product like Danessa's Vision Flush, use a smaller yet fluffy brush like MYKITCO's Pro My Perfect Powder Brush 0.11  for precise yet diffused application. First, apply a small amount of product to a mixing tray and lightly swipe and tap the brush across the tray to evenly distribute the product. Then, use light tapping motions from the apples of the cheeks to the temple and above the brow bone.
---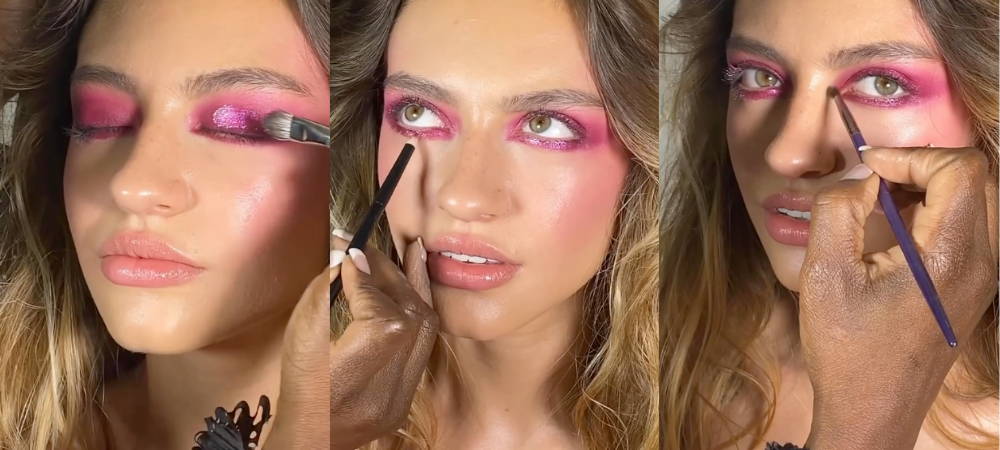 To finish the look, Danessa used her multidimensional Twin Flames in the shade Star Ruby from the Love Potion Inifinite Gemstone Kit for an irresistible sparkle. She applied a small amount of Star Ruby directly to a fluffy eyeshadow brush and brushed it onto the eyelid on top of Plum Wine. Using a pencil brush, she added Star Ruby to the middle part of the lower lash line. Finally, she took a Cozzette S185 Mini Eye Blender Brush and added a golden highlight the inner corner. To lock in the look, she set the makeup with a light spritzing of Danessa Myricks' Dewy Forever Mist setting spray, and that's it! Her model is Camera Ready!
PRO Tip: Use light tapping motions or light swiping when layering Twin Flames on top of other products for even shimmer distribution.
---
Are you ready to try this look out for yourself or on your clients? Click here to explore all of Danessa Myricks Beauty including an expanded selection of pro favorites you won't find elsewhere!
---
About Camera Ready Cosmetics
Camera Ready Cosmetics was founded in 2003 by Makeup Artist Mary Erickson. She dreamed of having a pro makeup showroom where artists could play with professional products without the typical makeup store attitude.
Today, our team of beauty industry veterans work together to curate the best quality products on the market. We partner with brands who respect the industry and formulate products for true working artists. You won't find CRC in high-end malls, and we don't wear matching brush belts.
If you want to play with products for a few hours and buy nothing, that's okay ... come in and play! Our store is your playground.