When it comes to colorful makeup, few products catch our eyes and leave us entranced as multichromes. That's why we're thrilled to add Karla Cosmetics to our Camera Ready family, so let's learn more about the brand and the inspiration behind it!
---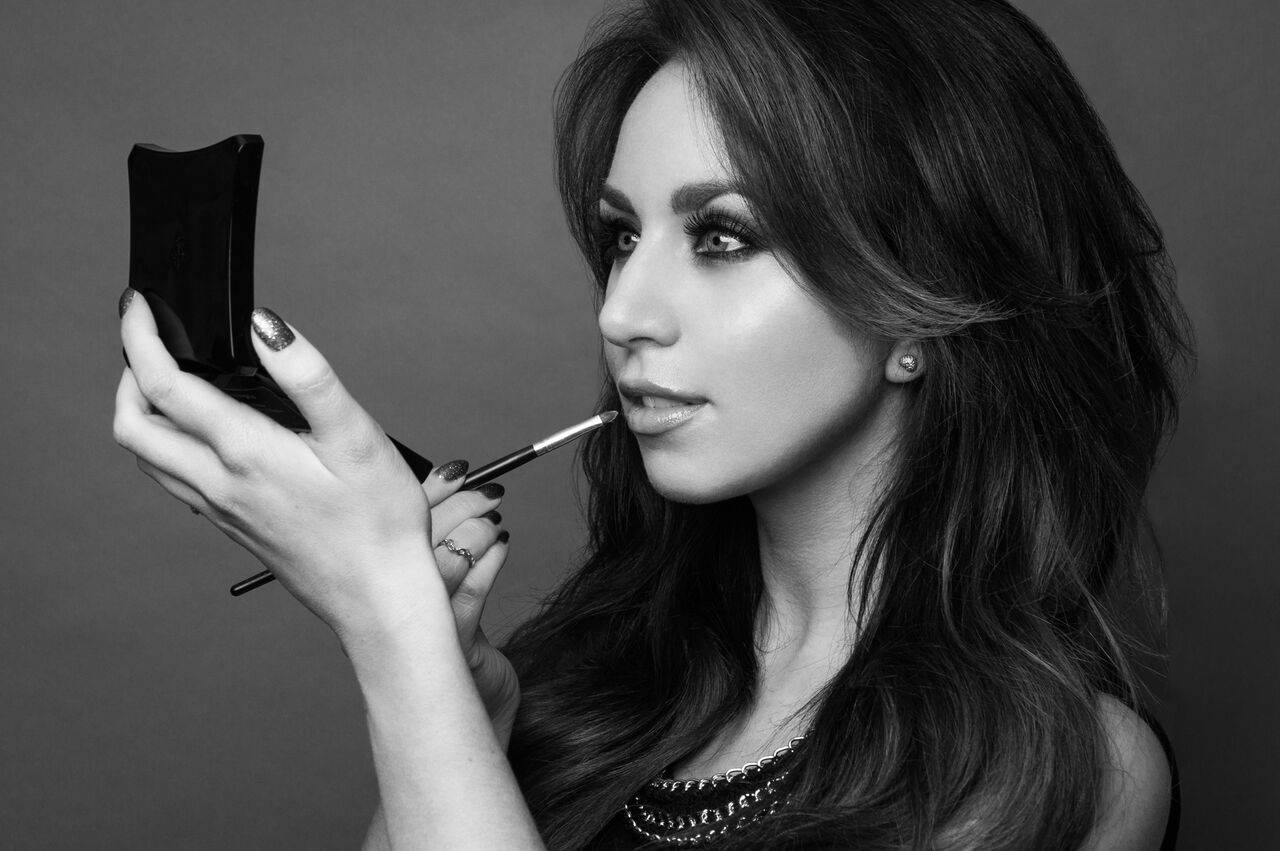 Karla Cosmetics a colorful makeup brand created by international award-winning makeup artist Karla Powell. Karla's passion for all things makeup started back in the early 1990s. Her dad used to run a face painting and popcorn business on the weekends, and Karla was mesmerized by how makeup could transform facial appearances and people's confidence.
That memory stayed with her and shaped the path she chose for her career. Karla graduated in 2006 and worked as a teacher in her local college teaching makeup and beauty.
---

In 2011, Karla took the brave decision to uproot her life and moved 100 miles from home to London, where she became the brand ambassador for one of the UK's best known high street makeup brands.
Her passion for products, designing, and identifying the next on-trend products became her passion. She took to social media and shared glimpses into the world of makeup with the world, and her talent led to opportunities to blog and work at some of the world's most recognized fashion weeks, including London and New York.
After a brief spell at one of the world's leading makeup brush companies, Karla took another brave decision to set up Karla Cosmetics in 2013. Thanks to the network and skills she had established, it wasn't long before she started making waves. With a vast network and a growing portfolio, Karla was focused on working with some of the world's largest businesses and corporations, such as the BBC, ITV Magnum, Kuoni, and many more.
Soon after, Karla dipped her toe in the market with her first product releases; her face and nail charts and Lip Brush sets were launched with great success. In early 2014, her world changed completely; she became pregnant and gave birth to her son Leonardo. Karla continued to create and test her own product range, knowing that her passion would one day become her full-time job.
After long days of working and nights filled with product creation, she decided it was time for a change. "Life on the road as makeup artist isn't easy, or as glamorous as it often appears," explains Karla. "Traveling across the world can take it its toll, especially as a new mom!" It wasn't long before Karla decided it was time to take her schedule into her own hands and to invest more of her time and effort into her own brand.
---

In 2018, she released Fix Potion. The day after it launched on her website, Karla woke up to orders from 8 different countries. This gave her the confidence to believe in herself and trust her judgment.
"Fix Potion changed my life. I knew it was a game-changer," says Karla. "I wanted to shout so loud so everyone could experience it!" Her innovate primer is vegan, cruelty-free, and paraben-free, and it keeps glitters, pigments, and pressed eye shadows in place all day with minimal fallout. The clear primer uses aloe vera to provide long-lasting and comfortable wear that makes colors more vibrant.

Karla used the Fix Potion formula to create Shadow Gel Potion Eyeshadow.  These silky, gel-based multichrome eyeshadows are vibrant, long-wearing, and offer a unique multi-tonal finish. The aloe allowsthe gel formula the blend easily onto the skin and ensures you have enough time to create and blend your design. Once it dries down, you're left with a smudge-proof color-shifting eyeshadow.
Karla's desire to create innovative formulas led to the creation of her Pressed Multichrome Eyeshadow. Each shade can be applied dry with a finger or brush, and for a mirror-like finish, she recommends applying it over Fix Potion.
As for future releases, we can expect to see more colorful and inspiring products. "Passion is at the center of Karla Cosmetics," explains Karla. "If I am not excited about a product, it doesn't leave our lab."  

---
Are you ready to explore the innovative formulas and colorful world of Karla Cosmetics? Click here to discover more!
---
About Camera Ready Cosmetics
Camera Ready Cosmetics was founded in 2003 by Makeup Artist Mary Erickson. She dreamed of having a pro makeup showroom where artists could play with professional products without the typical makeup store attitude.
Today, our team of beauty industry veterans work together to curate the best quality products on the market. We partner with brands who respect the industry and formulate products for true working artists. You won't find CRC in high-end malls, and we don't wear matching brush belts.
If you want to play with products for a few hours and buy nothing, that's okay ... come in and play! Our store is your playground.