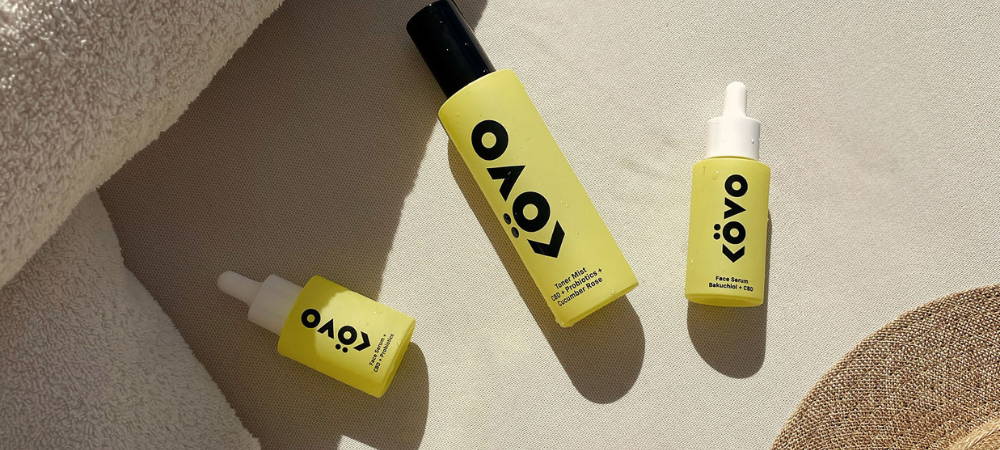 When it comes to skincare, we know having a range of products for different skin types and preferences is essential for makeup artists as well as beauty lovers. That's why we're proud to add KOVO Essentials to our Camera Ready Family! This line of vegan and cruelty free skincare is carefully formulated without harsh chemicals and incorporates CBD, probiotics, and other soothing plant-based ingredients for all skin types.
In this blog, we'll share more about the brand and our top picks for smoother, brighter, and healthier skin!
---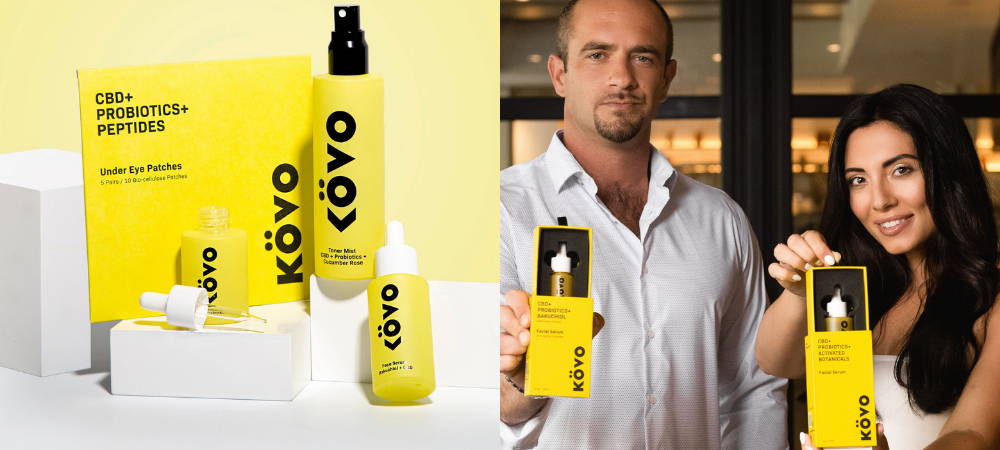 Since KOVO's launch, they have been focused on one mission: to develop a plant-based, cleaner skincare line that provides long-lasting results. Not only are KOVO Essentials formulations paraben free, sulfate free, and phthalate free, but they are also one of the first brands to incorporate both CBD and probiotics in their formulations.
---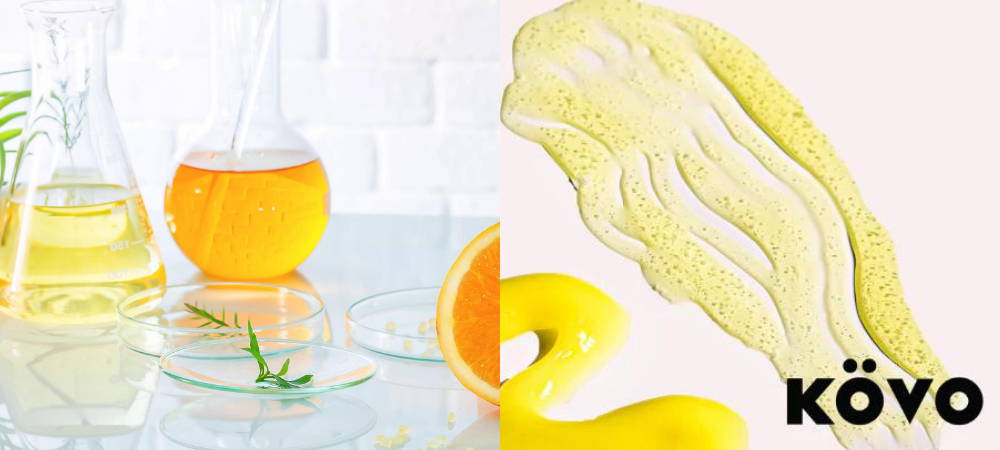 KOVO's skincare system features Probiotics, CBD, and other advanced ingredients derived from mother nature, all of which create harmony within the skin.
The Benefits of CBD in Skincare
CBD has been praised for its holistic and beneficial effects, so no surprise that cannabidiol (CBD) is in all of KOVO Essential's products. From soothing irritated skin to reducing inflammation, the benefits of CBD-infused skincare are endless. CBD also helps other ingredients penetrate deeper into the skin past the deeper epidermis layer so they can work more effectively.
The Benefits of Probiotics in Skincare
Just like probiotics can soothe and balance your digestive system, they can also provide restorative benefits for your skin. They balance the flora of the skin's surface and provide antibacterial benefits to reduce redness, irritation, and breakouts. Probiotics also protect the skin from environmental stressors like pollution.
The Benefits of Bakuchiol in Skincare
This super ingredient has been used for centuries in Chinese medicine because it provides anti-inflammatory and anti-bacterial properties. When used as a skincare ingredient, it works as a great retinol alternative for sensitive skin because it smooths wrinkles and stimulates collagen renewal without some of the harsh side effects some may experience with retinol. The addition of CBD in this oil increases absorption and efficacy while also soothing the skin.
Products We're Excited About

KOVO Essentials offers a range of serums, face masks, and toners suitable for all skin types for your skin concerns.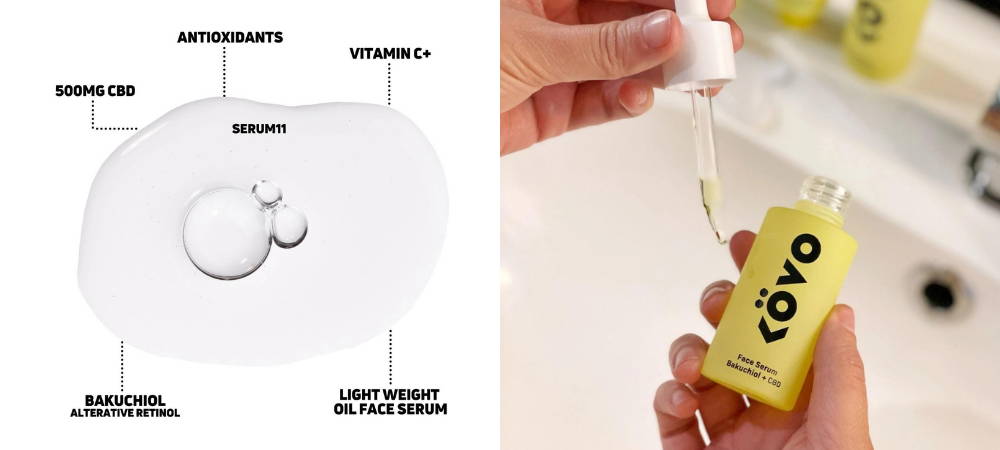 Bakuchiol Serum 11 Alternative Retinol: This extremely lightweight oil serum helps to even the complexion, boost hydration, and minimizes the appearance of pores and fine lines thanks to a blend of Bakuchiol and probiotics. Use it as the final step of your skincare routine to seal in moisture or mix it with your favorite makeup products to achieve a glowier finish.
PRO Tip: To soothe irritated skin, use 4-6 drops and gently press and massage into your face and neck.
Bio-Cellulose Undereye Patches: Undereye patches are a must-have for makeup artists to smooth and hydrate the undereye area while also treating their clients to a relaxing start to their makeover, but the KOVO Bio-Cellulose Undereye Patches take hydration to the next level! These no-drip patches adhere to the skin creating a seal for maximum absorption, and they stay in place no matter how much you move. Trust us, we've put them to the test! They're packed with skin-loving ingredients including 20mg of broad-spectrum CBD to reduce inflammation and treat dark circles. Available in singles or 5-packs, you'll be able to treat yourself any time you'd like!
Hydrating Toner Mist: Want the same great benefits of the products above but in mist-form? KOVO Essentials has you covered! The Hydrating Toner Mist has probiotics, CBD, peptides, and Hyaluronic Acid to cultivate a healthy skin barrier against free radicals & signs of aging. Additionally, ingredients like green tea, aloe, arnica, and rose water boost elasticity and tone the skin. It's perfect for a quick refresh throughout the day but can also be used to set your makeup.
PRO Tip: Use the Hydrating Toner Mist as a primer for all skin types. The soothing CBD will reduce inflammation and redness while plant-based ingredients lock in moisture. Hold 10 inches away from the face and mist 3-4 times evenly across the face. Allow it to dry before applying makeup.
---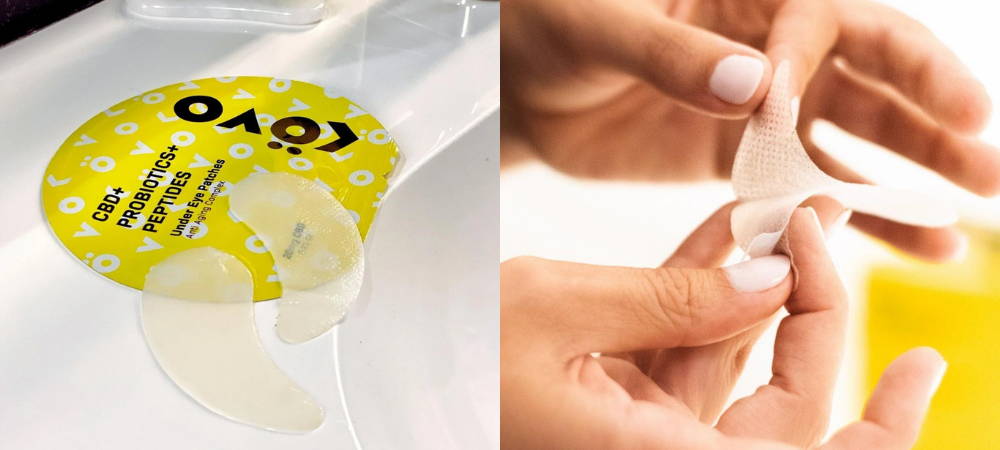 ---
Are you ready to experience the benefits of CBD & plant-based ingredients with KOVO Essentials? Click here to discover the entire line.
---
About Camera Ready Cosmetics
Camera Ready Cosmetics was founded in 2003 by Makeup Artist Mary Erickson. She dreamed of having a pro makeup showroom where artists could play with professional products without the typical makeup store attitude.
Today, our team of beauty industry veterans work together to curate the best quality products on the market. We partner with brands who respect the industry and formulate products for true working artists. You won't find CRC in high-end malls, and we don't wear matching brush belts.
If you want to play with products for a few hours and buy nothing, that's okay ... come in and play! Our store is your playground.