'Buzz' Worthy Finds for Fall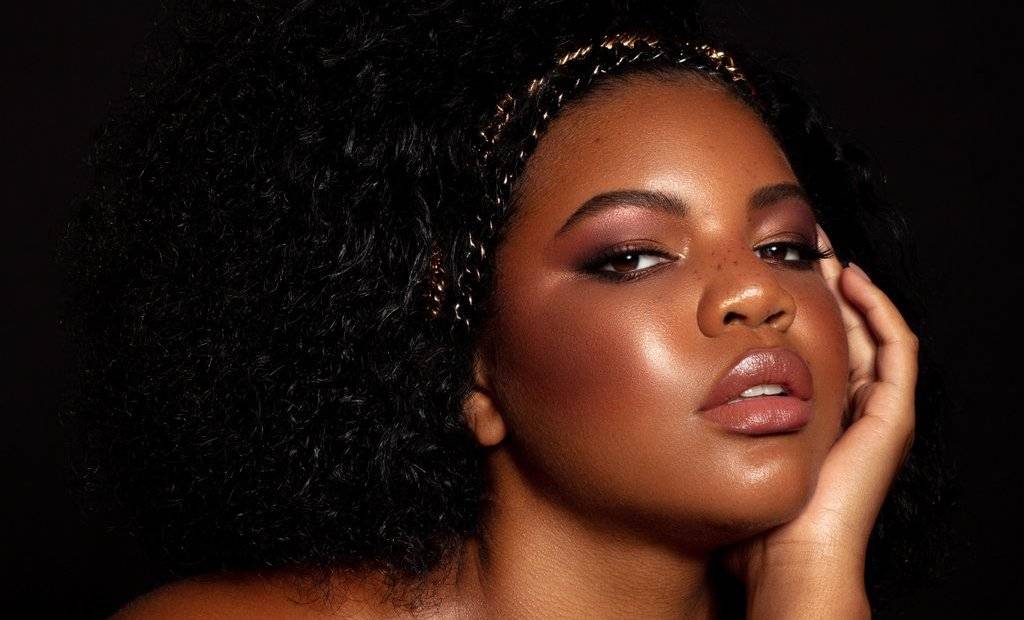 Photo Courtesy of Melt Cosmetics
The calendar may say it's officially fall, but the hottest new arrivals and beauty trends have us feeling like summertime may linger a little longer (and we're not complaining). From new formulas, new shade offerings, and pigment packed products, we can't contain our excitement any longer. Let's talk about some of our favorite new (and staple) products we're sure you'll love!

Photos courtesy of Melt Cosmetics, from L to R: Buzz Kill, Queen Bee, and Raw Honey
Melt Cosmetics  has several eyeshadow palettes that offer the perfect shades for fall (She's in Parties, Rust, Gemini... we could go on for days), but their latest collection of Digital Dust Blush Duos has us buzzing with excitement!
Buzz Kill provides an instant burst of coral nectar from Buzz and a shimmering glow from Kill, a peach champagne. Dust these hues all over your cheeks and body for a sweet and sugary glow. Kill blush doubles as a highlight.
Queen Bee offers warm-toned lovers a duo of dreamy hues. Queen, a warm bronze, and Bee, a honey gold, will add a gilded flush to your skin. Sweep them across your cheeks, eyes, and shoulders for an effortless all over, opulent glow. Queen blush doubles as a glowy bronzer.
We can't help but fall for Raw Honey. The mauve bronze Raw and pink beige Honey can be dusted all over cheeks and body for a sweet and sugary glow. Brush these shades on the face, eyes, and body for an all-over radiance. Honey blush doubles as a highlight.
While the glow has us feeling reminiscent of summer, these new shades are the perfect to wear year-round.
---

Photos courtesy of Danessa Myricks Beauty
Neon has always been a fan favorite, and Danessa Myricks has elevated this trend with her Best of Allure Beauty Cream Eyeshadow ColorFix formula. This highly pigmented, waterproof, and smudge proof cream eyeshadow can also be used safely on both the cheeks and lips for a pigmented pop of color of sheered out for a more subtle neon glow.

UV Brights Palette, photos courtesy of SUVA Beauty
SUVA Beauty has been a long time favorite for bold liner lovers thanks to their cult classic Hydra FX Liners. This fall, they've released two Hydra FX palettes containing a total of 10 new Hydra FX Liner shades. The UV Brights palette features a hot pink, sky blue, true orange, electric green and vibrant purple while UV Taffies contains the brightest pastels you've ever seen. Each pan size is smaller than the individual Hydra FX Liner which helps bring this palette in at just $30.

UV Taffies Palette, photos courtesy of SUVA Beauty
---
Fall usually signals the return of rich vampy lip colors and everything matte, but this year, many of us are all about finding ways to make our eyes shine. From new shimmer formulas to long lasting liners, we have a feeling you'll be loving these new releases for your clients.

Photos courtesy of Stila Cosmetics. Model shown wearing Kaleidoscope Eye Shadow Duo in Classic Cashmere
The newest arrivals from Stila have caught the eyes of beauty editors at Refinery29, and we can see why. Our top pick from their newest offering is the Kaleidoscope Eye Shadow Duo. They come in two shades and contain special ingredients that maximize sparkle while minimizing fallout. They have silica platelets that create a multi-dimensional spectrum of light and shimmer and Stila's special "Kaleidoscope mica" that gives off prismatic color and dimension without the grittiness of traditional sparkling shadows. In other words, all the sparkle and shine with minimal fallout.
Video Courtesy of Make Up For Ever
Make Up For Ever has been a pro favorite for years with standout products like the Artist Color Pencils ,  and just when we thought our eyeliner game couldn't get much better, they released the new Aqua Resist Color Pencil. This new eyeliner boasts waterproof, smudge proof, sweat proof, ultra pigmented, glide-on 24-hour wear color. To make them even more kit perfect, they have a built in sharpener to ensure ultimate precision. Available in 10 shades for $22, we have a feeling these will become a pro kit staple in no time.
---

Photos courtesy of Melt Cosmetics, Danessa Myricks Beauty, & Viseart
If you're feeling a bit more traditional this fall and want to stick with the tried and true shades of the season, we've hand-picked some fall favorites for you. From rusty warm tones, red and berry lips, and complexion enhancing cream products, shop our top picks below.
---
About Camera Ready Cosmetics
Camera Ready Cosmetics was founded in 2003 by Makeup Artist Mary Erickson. She dreamed of having a pro makeup showroom where artists could play with professional products without the typical makeup store attitude.
Today, our team of beauty industry veterans work together to curate the best quality products on the market. We partner with brands who respect the industry and formulate products for true working artists. You won't find CRC in high-end malls, and we don't wear matching brush belts.
If you want to play with products for a few hours and buy nothing, that's okay ... come in and play! Our store is your playground.