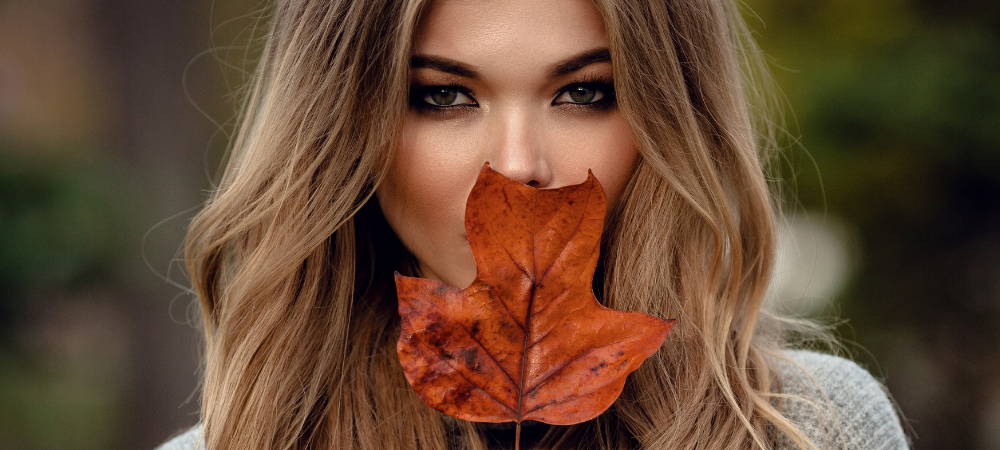 The Return of Black Eyeliner
While dewy, "no makeup" makeup looks have been a dominating trend since 2020, bold, black eyeliner has been making a comeback.
There's something inherently empowering about pure black liner —it provides a subtle edge to shift a neutral makeup look into something luxurious, even powerful. From sharp cat eyes to abstract geometric art, black eyeliner is appearing again as a top makeup trend for 2021.
---
Bold Eyes at Fashion Week
The 2021 Spring/Summer Fashion Week in New York touted dramatic black lids on several models. Fashion designers including Stella McCartney, Alice + Olivia, and Savage x Fenty decided for various dark and dramatic black eyeliner looks. Though each designer had their own specific aesthetic, deep-set eyes with unique accents comprised several of this year's looks.
Black eyeliner can be intimidating for makeup newcomers and pros alike, due to its striking effects and infamous inability to be easily touched up. You can stay Camera Ready with several of our products that make it easy to create your perfect bold liner look.
Let's talk about some of our best selling black eyeliner options!
---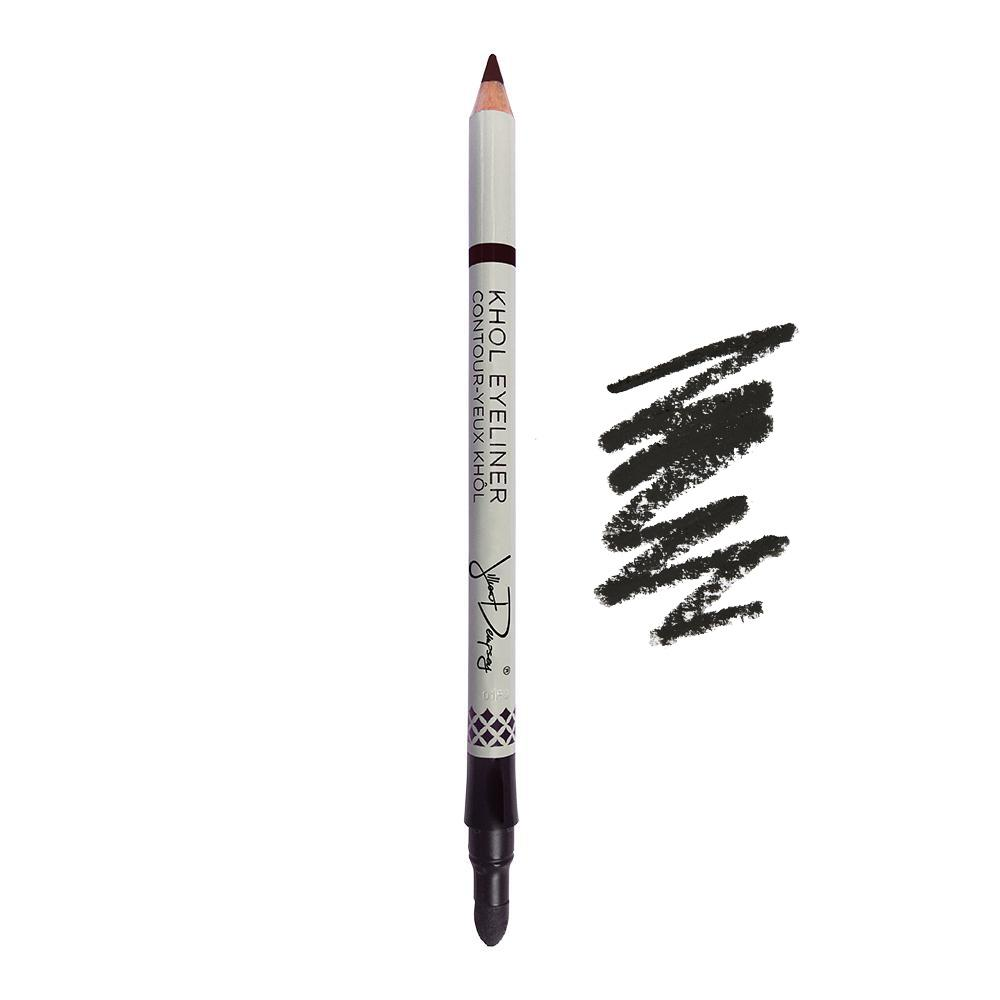 Jillian Dempsey Khol Eyeliner
If you want to rock a sultry, grunge look then the Jillian Dempsey Khol Eyeliner is the right choice for you. This smooth, all-natural pencil liner is made of organic shea butter, jojoba oil, and marula oil, resulting in easy application and removal. It also includes a built-in smudger on one end of the pencil, allowing you to achieve incredibly smokey looks with minimal effort. While there are several color options to choose from, Jet Black will provide you with the darkest eye look.
In addition to their naturally derived ingredients, this popular eyeliner pencil is also waterproof and cruelty-free, making it a great option for sustainable shoppers.
---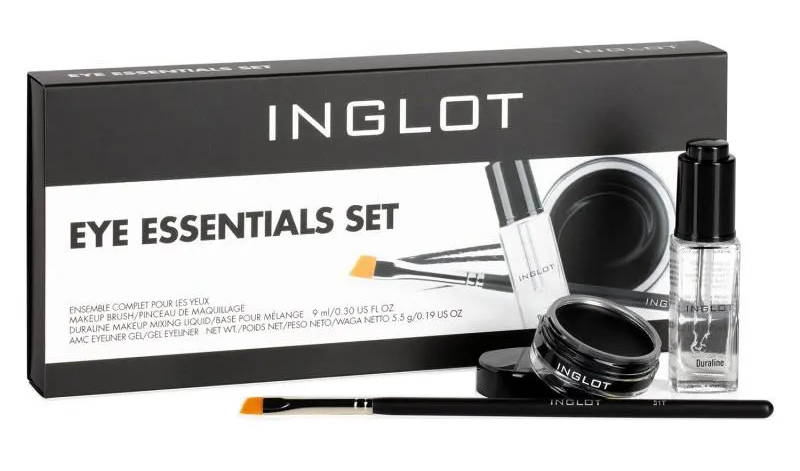 Inglot Eye Essentials Set
Looking for an eyeliner kit suitable for various makeup looks? Check out the Inglot Eye Essentials Set. This kit is ideal for makeup newbies and pros alike, as it includes everything you might need to create versatile eye looks with smooth black gel eyeliner and a 31T precision brush for flawless liner application.
The kit's feature product is the Inglot Duraline, a versatile clear liquid that can be mixed with any makeup product to increase its longevity, wearability, and overall pigmentation. Combine the Inglot Duraline with the gel liner for a dramatic eye look that'll last throughout the entire day.
---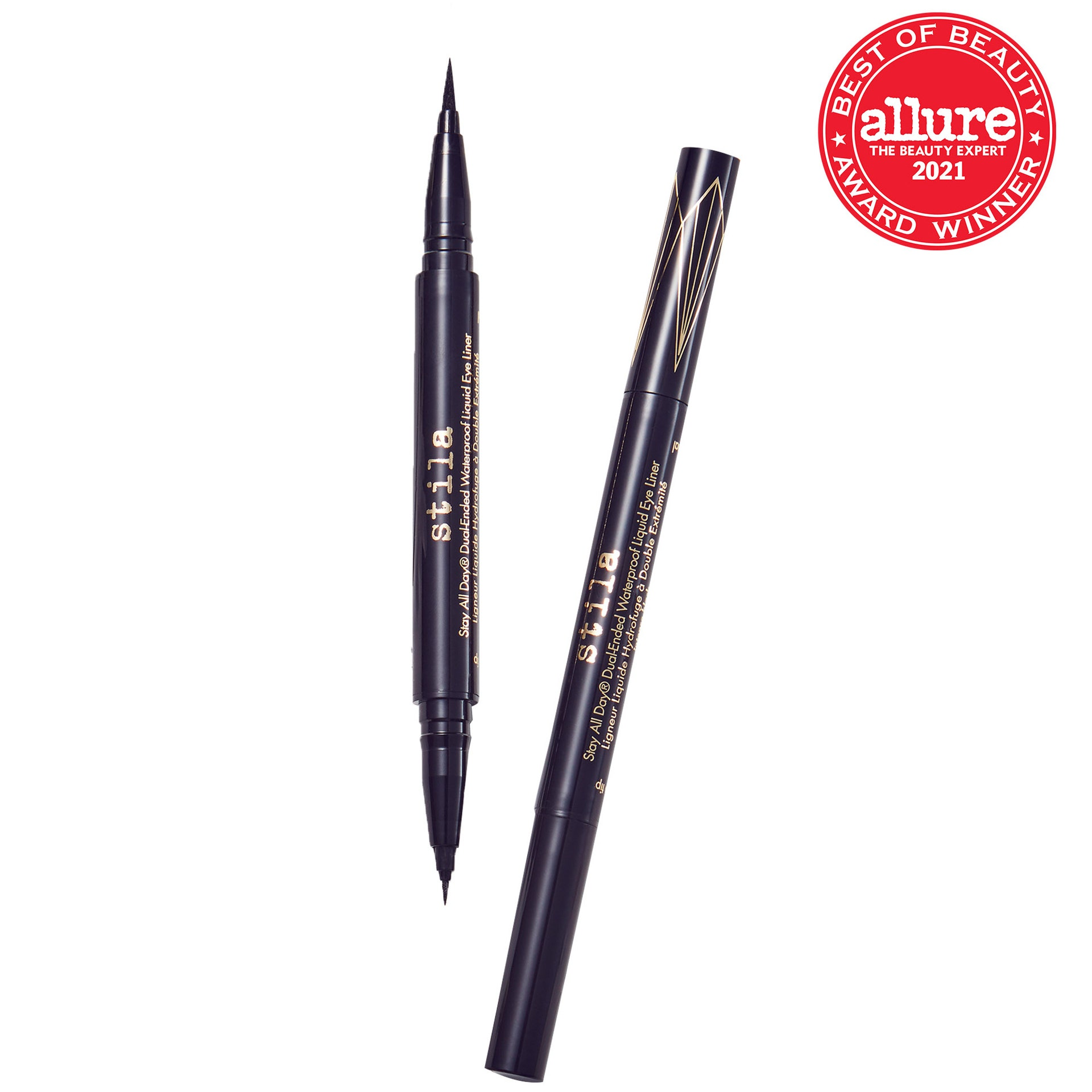 Stila Stay All Day Dual-Ended Liquid Liner
This dynamic dual-ended eyeliner from Stila features two distinct applicator tips for their iconic waterproof liquid liner formula. One end features their original precision felt tip, perfect for lines of any thickness and shape. The other end features an ultra-precise micro tip for increased accuracy and control of more detailed eye looks.
If you like to play around with graphic eyeliner, this two-in-one liquid liner will help you to create precisely perfect makeup looks like the pros.
---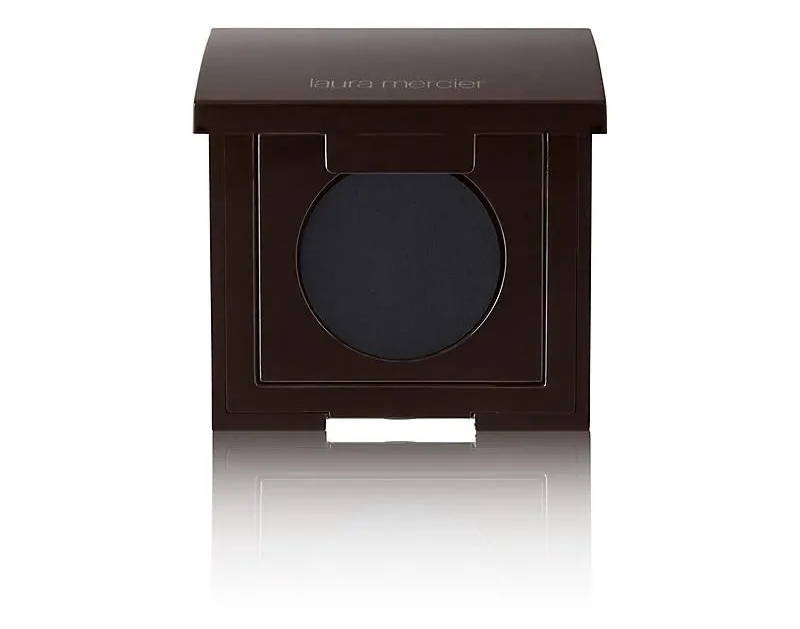 Laura Mercier Tightline Cake Eye Liner
If you're looking for a softer, smokier eye look, try Laura Mercier's Tightline Cake Eye Liner compact. This powder-based eyeliner is ideal for adding a bit of glamorous haze under the eyes or emboldening a traditional cut crease. In addition, the dermatologist-tested formula is safe for sensitive skin, as well as contact lens wearers. This is a perfect option for those who prefer powder-based eyeliner but don't want the fallout.
Despite its powder base, this eyeliner is waterproof and smudge-proof, providing a powerful look that lasts all day long without fading.
---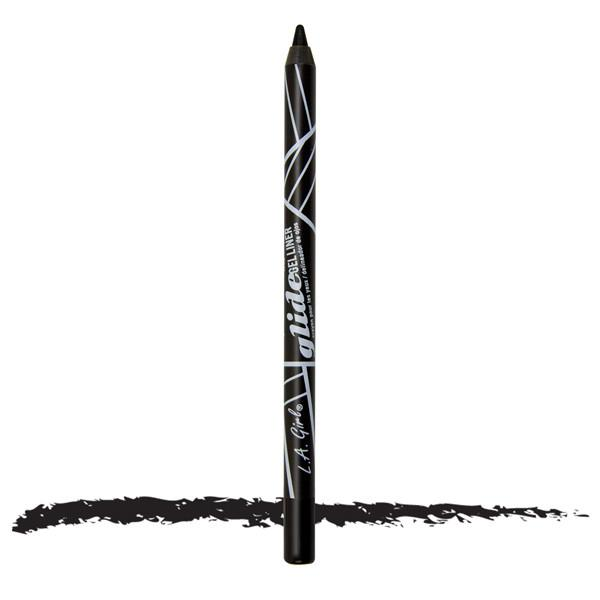 L.A. Girl Gel Glide Eyeliner Pencil
To add a bit of sparkle to a strong liner look, check out the L.A. Girl Gel Glide eyeliner pencil in Black Magic. This glittery gel liner's smooth, seamless finish provides the feel of a liquid liner with the easy application of an eye pencil.
In addition to the sparkly black shade, this eyeliner pencil also comes in a regular matte black shade and over 10 other highly pigmented options — if you like to add a pop of color to your liner looks. It's also competitively priced for the product's quality and longevity.
---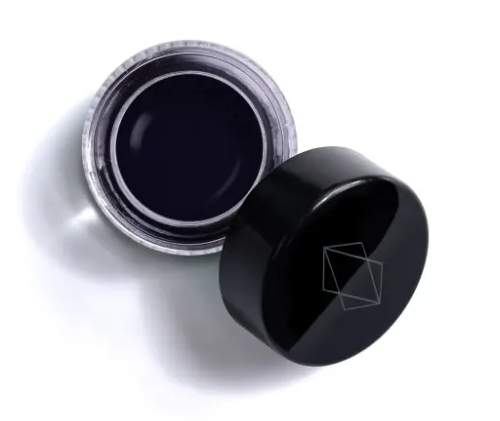 Lethal Cosmetics SIDE FX Gel Liner
Longevity and comfort are key factors when selecting a gel liner for. Lethal Cosmetics SIDE FX Gel Liner has quickly become a fan favorite thanks to the rich pigmentation and ability to stay in the waterline for hours on end. Through rough weather, intense physical activity, or spontaneous outbursts of emotion, this gel liner will stay where it should until you're ready to call it a day.
This gel liner is also available in UV reactive and bold grungy shades that are perfect for fall.
---
No matter what brand you use, bold eyeliner looks are back and here to stay. These styles have appeared in various beauty trends on the runway and celebrities, but now is the time to get more creative than ever and try new, fun looks! With makeup artists and influencers alike pushing the boundaries of modern makeup, the opportunities are endless.
Check out more of our eyeliner options to find the best fit for you!
A special thank you to makeup artist and photographer Josselyn Ramirez for allowing us to share her beautiful work with model @yennifer_jc.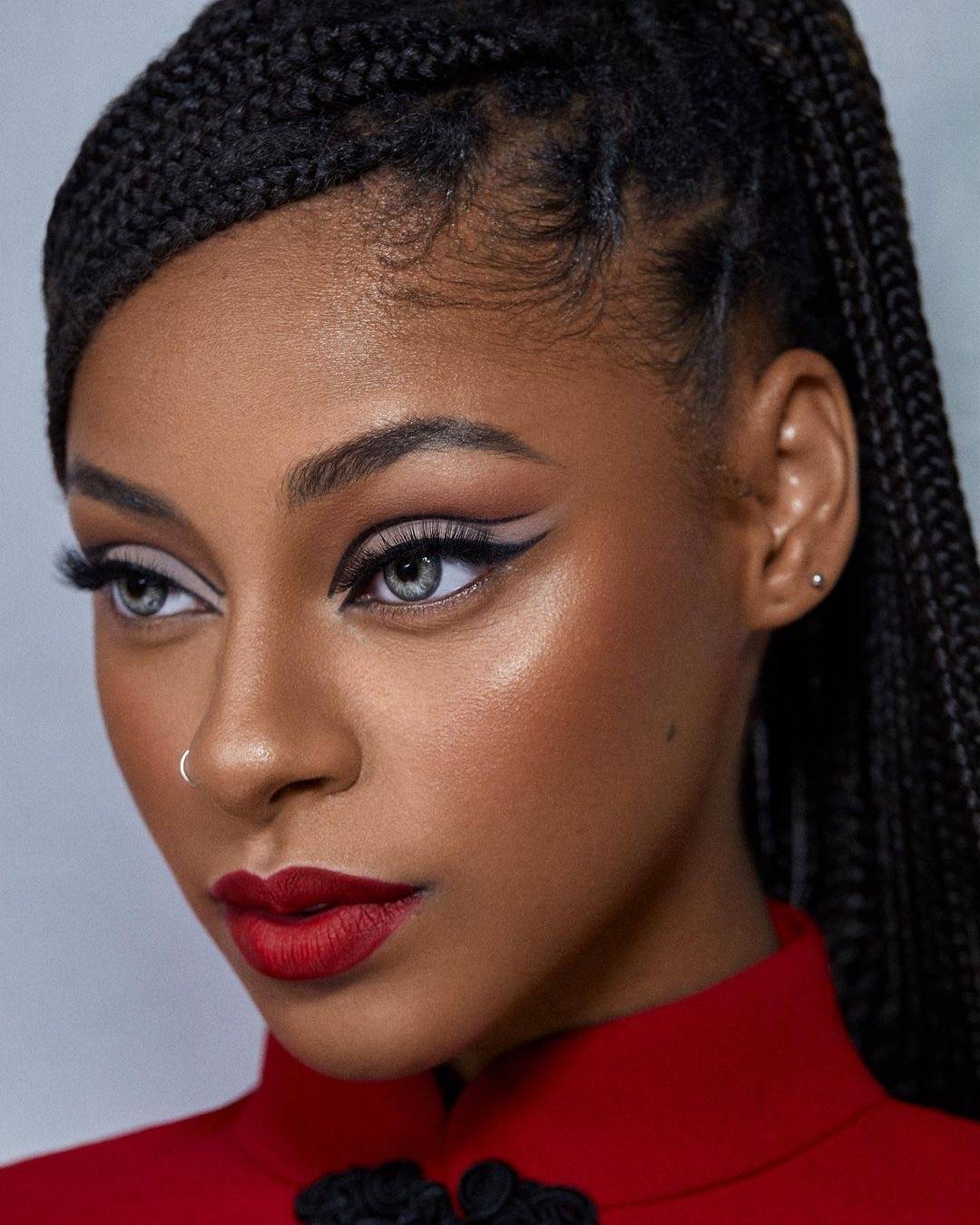 ---
About Camera Ready Cosmetics
Camera Ready Cosmetics was founded in 2003 by Makeup Artist Mary Erickson. She dreamed of having a pro makeup showroom where artists could play with professional products without the typical makeup store attitude.
Today, our team of beauty industry veterans work together to curate the best quality products on the market. We partner with brands who respect the industry and formulate products for true working artists. You won't find CRC in high-end malls, and we don't wear matching brush belts.
If you want to play with products for a few hours and buy nothing, that's okay ... come in and play! Our store is your playground.
---