Images and information courtesy of Saint Jane
In honor of Saint Jane's third birthday, we're breaking down the ultimate guide to layering Saint Jane products. From brightening and soothing the skin to enhancing and nourishing lips with CBD and botanical-rich products, we're providing a step-by-step routine that's perfect to elevate your services for your clients or a luxurious self-pampering session.
---
About the Saint Jane Facial Routine
Saint Jane is a nourishing, reparative skincare line designed for use towards the end of facial treatments. Depending on the goal of the treatment and your client's skin type, cleanse and prep the skin per the specific facial treatment protocol, prior to applying potent Saint Jane serums. Cleanse, extract, exfoliate, mask, then on to Saint Jane.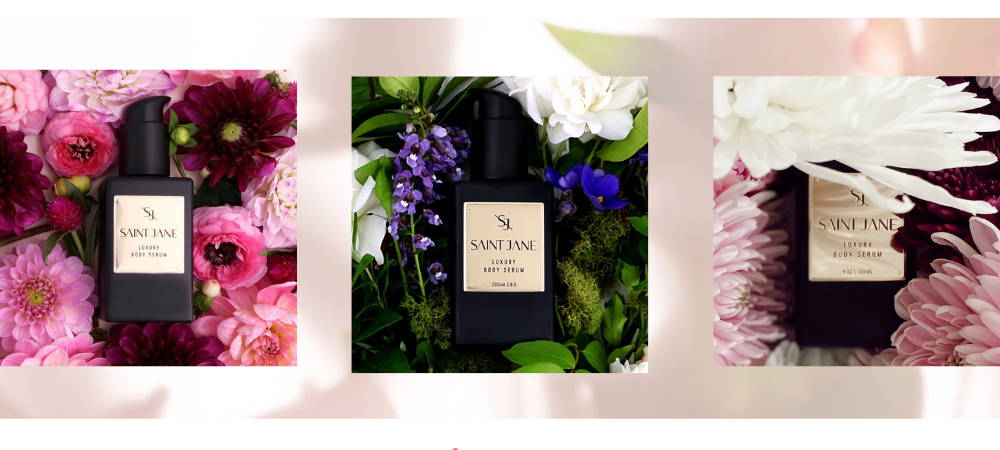 Enhancement for Facial Treatment: Luxury Body Serum (optional)
If a neck and shoulder massage is part of your facial offering, Luxury Body Serum is an indulgent, rich formula that helps clients relax and destress while making their skin more radiant. While their face mask is drying, a neck and shoulder massage is the perfect addition to the ultimate Saint Jane experience.
How to use: use 4-6 pumps of Luxury Body Serum for a relaxing massage experience.
---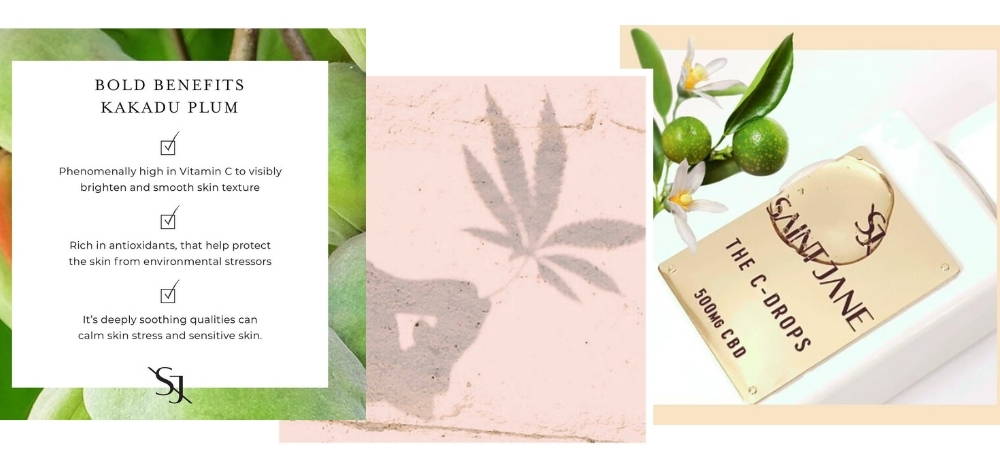 As a general layering rule of thumb, you should start with the thinnest in product texture and work your way up to the heaviest. For Saint Jane, that means The C Drops serum is the first layer of the routine. Packed with a 20% glycerin-encapsulated Vitamin C blend, this powerful serum is formulated to penetrate the deepest layers of skin for maximum effectiveness while citrus AHAs resurface and brighten. Starting with The C-Drops enables you to up your client's skin glow factor for their most radiant complexion. Though Vitamin C is a potent ingredient that can sometimes cause irritation and redness as an unfortunate side effect, our formulation includes skin-soothing botanicals, such as CBD, for a gentle yet effective first step.
As always with active Vitamin C products, do not use after heavy exfoliation, and use only if your client's skin can tolerate it.
HOW TO USE: apply one pipette if The C Drops onto clean, dry skin. Gently press and pat into skin until absorbed.
---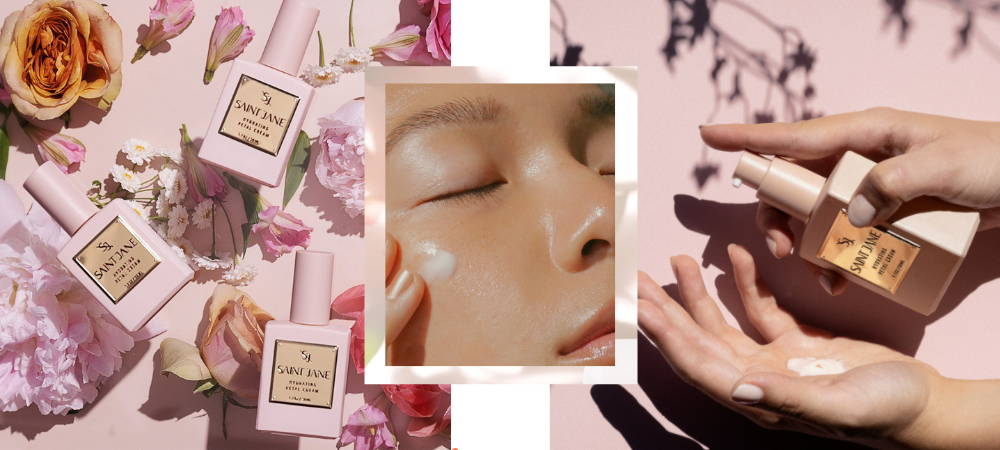 STEP 2: Hydrating Petal Cream (optional)
With the ultra-hydrating power of 1% pure Hyaluronic Acid combined with the smoothing capabilities of Hibiscus Peptides, Hydrating Petal Cream delivers silky smooth, hydrated skin that lasts all day. Its featherweight texture absorbs quickly and is specifically designed to never pill, making it the perfect lightweight moisturizer to layer on top of The C Drops.
As an option, Hydrating Petal Cream can be used under Luxury Beauty Serum (the next step) as a bonus hydrator. It also works as a great skin-prepper for a dewy effect before applying makeup in the spa or salon.
HOW TO USE: Smooth 1-3 pumps over client's face and neck using upward motion. Let absorb.
---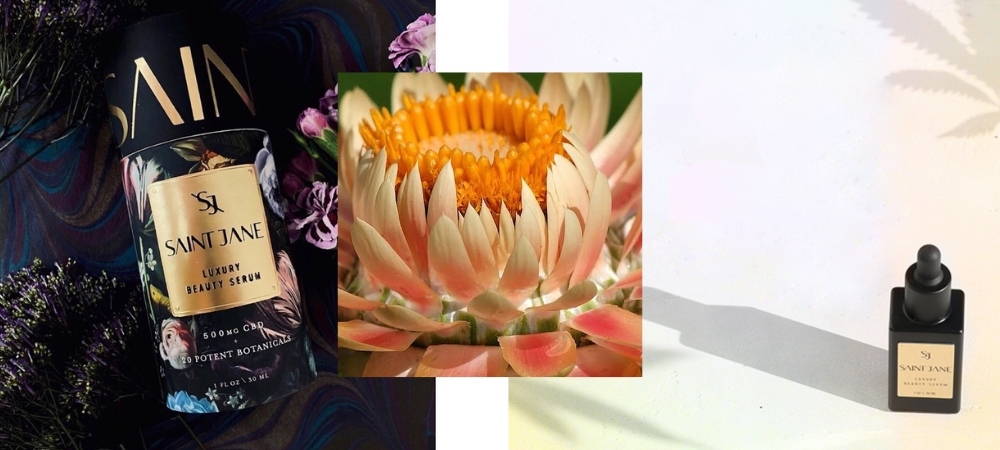 STEP 3: Luxury Beauty Serum
It has been called "the face oil to end all face oils" for a reason. Saint Jane's award-winning Luxury Beauty Serum is a powerful treatment packed with hundreds of nutrients designed to reverse signs of aging and calm skin. This omega-rich serum not only delivers a huge dose of soothing botanicals to skin, it also packs a punch with actives such as Sea Buckthorn and Calendula, which gently resurface and detoxify pores. Luxury Beauty Serum is our holy grail, skin-transforming powerhouse and is the ultimate final layer to seal in all of the nutrients from the previous steps. The 500mg of CBD will soothe and destress after treatment, leaving a beautiful glow.
HOW TO USE: apply 1 pipette of Luxury Beauty Serum on to the skin for deep nourishment and hydration, using upward motions. As an option, before the Luxury Beauty Serum is fully absorbed, use a gua sha to massage the skin using sweeping upward motions from the center to the outer edges of the face. This will help the serum to absorb deeper, enhance contours, and visibly reduce puffiness.
---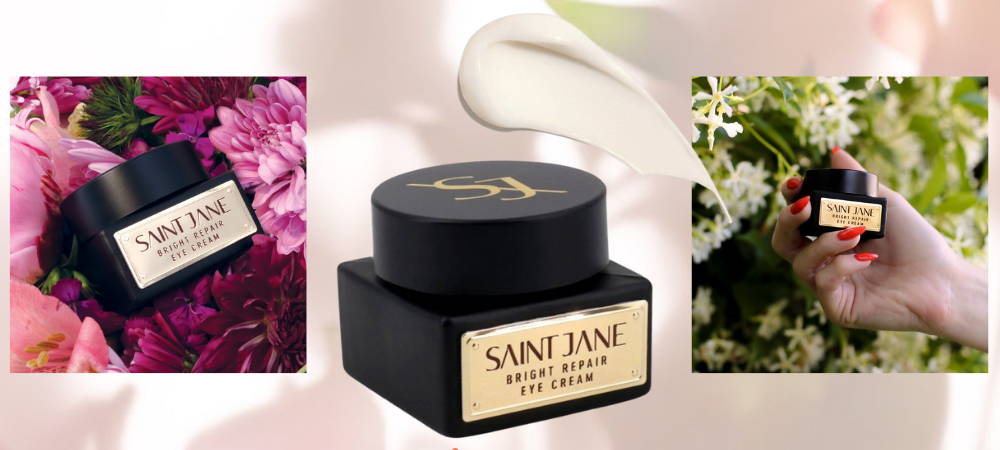 STEP 4: Bright Repair Eye Cream (optional)
Bright Repair Eye Cream is specifically designed to target dark circles and fine lines while protecting the integrity of our delicate eye skin. 10% Vitamin C visibly brightens while Green Tea and Grapeseed work to de-puff and knock out the intensity of dark circles for a calm, well-rested look.
HOW TO USE: gently tap a pea-sized amount of Bright Repair Eye Cream around the eye to brighten and de-puff your client's under eye area.
---
STEP 5: Luxury Lip Shine or Cream
Luxury Lip Shine is a beautifully protective, hydrating lip oil with a wash of color that also doubles as a lip treatment. Eight impeccably clean ingredients nourish and protect the delicate lip area. Give your clients the ultimate dewy glow as they leave your treatment room with a swipe of lip protection in nude or lightly-colored shades. For a richer, more saturated color, opt for the Luxury Lip Cream lipsticks, available in seven shades.
HOW TO USE: Swipe on lips for the perfect finishing touch and all-over glow.
---
That's it! Your client's skin is hydrated, protected, and nourished, and if you're anything like us, you'll want to experience this routine for yourself, too! Click here to learn more about the products and get started on the path to calmer, happier, and brighter skin!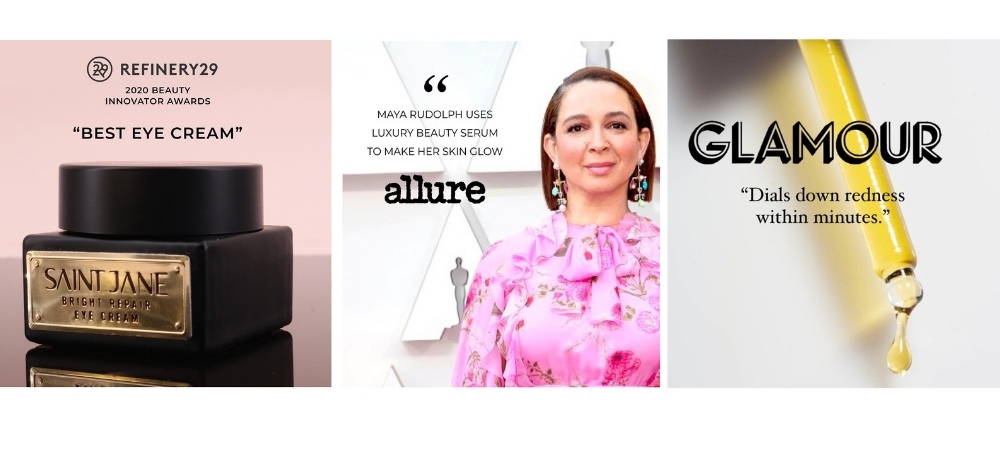 ---
About Camera Ready Cosmetics
Camera Ready Cosmetics was founded in 2003 by Makeup Artist Mary Erickson. She dreamed of having a pro makeup showroom where artists could play with professional products without the typical makeup store attitude.
Today, our team of beauty industry veterans work together to curate the best quality products on the market. We partner with brands who respect the industry and formulate products for true working artists. You won't find CRC in high-end malls, and we don't wear matching brush belts.
If you want to play with products for a few hours and buy nothing, that's okay ... come in and play! Our store is your playground.
---