If you experience dryness, flakiness, or general skin discomfort during the winter, you're not alone. Every year, our Beauty Advisors receive questions from makeup artists and beauty lovers about how to combat these common winter woes and how to create a beautiful canvas for makeup application. While there's no shame in going makeup-free to let your natural beauty shine through, winter weddings and special events may call for an elevated yet natural makeup look, and we're here to help!
In this blog, we'll share our top tips for creating a natural makeup look on dull, dry skin, but these steps can be used to achieve a full glam look, too! Let's get started.
---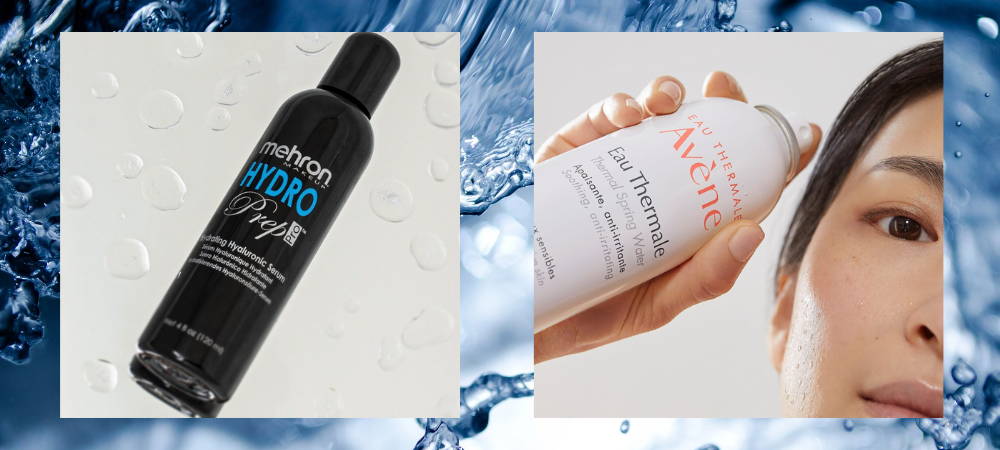 Skin Prep for Dull, Dry Skin
Dropping humidity levels strip your skin of moisture and can lead to dryness and itchiness, and skin that is prone to breakouts can become even more sensitive and harder to treat. That's why selecting the proper cleanser and moisturizer is essential.
Cleansers:
If your skin is irritated, avoid the urge to use a physical exfoliator to slough away dry dull skin cells and opt for a cleanser with salicylic acid. This popular skincare ingredient is safe for most skin types to use daily in a cleanser because it is often less concentrated than it is in moisturizers and serums, but start off using it a few times a week to determine your skin's tolerance. Use lukewarm water to cleanse, pat dry, and follow immediately with moisturizer.
PRO Tip: If extra exfoliation is needed and the skin isn't too sensitive, try a gentle peel like Peter Thomas Roth FirmX Peeling Gel or Senna Exfoliating Cleanser. Both formulas use fruit enzymes to slough away debris and dull skin to reveal a brighter complexion. Focus on problem areas, and use a few drops of Bioderma Hydrabio H2O on a cotton pad to lightly sweep away any stubborn patches and to add extra moisture.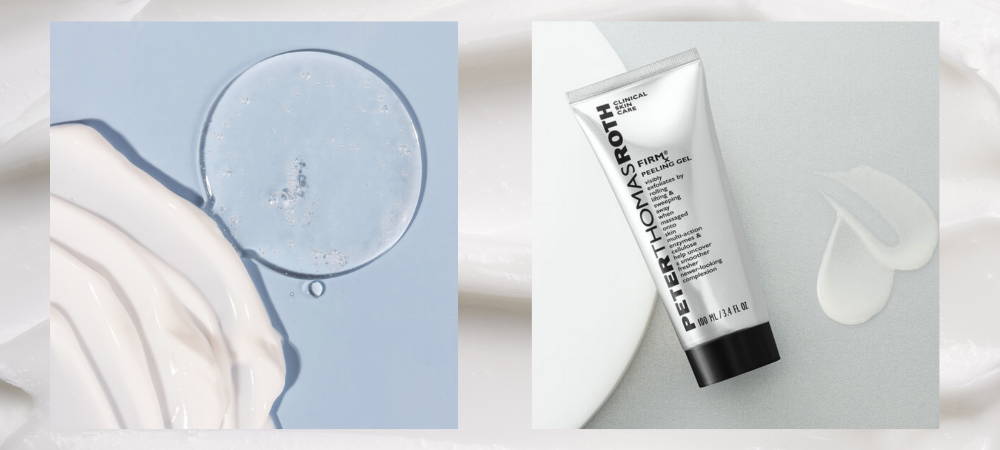 Moisturizers:
When it comes to moisturizers, layering a face mist, moisturizer, and oil can work wonders to soothe and protect dull and dry skin. We recommend starting with a light spritz of Avene Thermal Water or Koh Gen Do Herbal Spa Mist to provide a quick boost of antioxidants to nourish and to calm irritated skin. The neutral pH helps balance the skin and works well with other skincare products. Next, opt for a richer moisturizer that provides lasting hydration. Pro favorites include Embryolisse Filaderme Emulsion for a formula with shea butter to heal the skin, Avene Hydrance Aqua Gel for a hyaluronic rich gel that absorbs quickly, and REN Clean Skincare Replenishing Gel Cream for clients that are prone to breakouts. Follow up with a facial oil to lock in hydration, and allow the products to sink into the skin.  
If extra hydration is needed, use a sheet mask immediately after cleansing and before moisturizing.  
For Makeup Artists: Since most makeup artists rely on toners and rinse-free options to cleanse the skin, we recommend keeping Bioderma Hydrabio H2O in your kit along with best selling NuFACE Prep N Glow Cleanse Exfoliation Cloths.  Hydrabio removes dirt and debris with ease, while the Prep N Glow Cloths will give you extra exfoliating power thanks to the gentle exfoliating surface on one side of the cloth. Both have skin-loving ingredients to prevent irritation and to soothe dry skin. Apply an extra layer of hydration with Mehron Hydro Prep Pro and follow with moisturizer.
---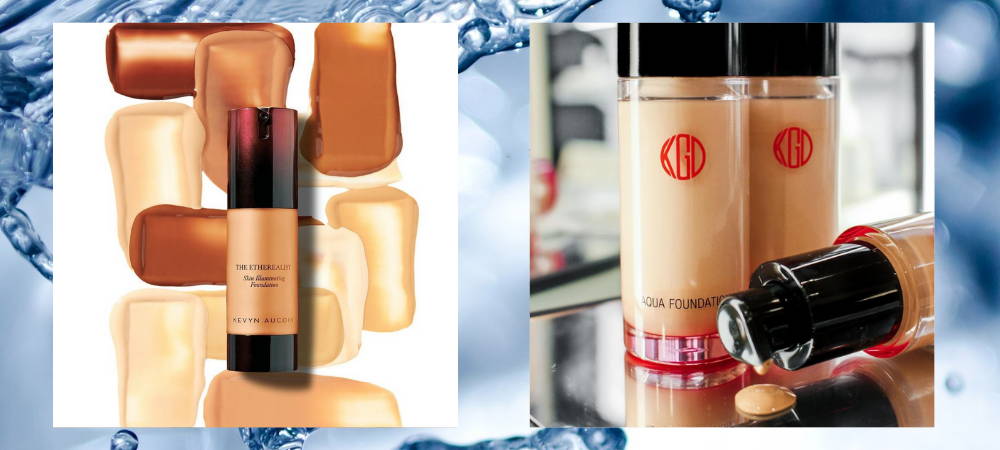 Create a Glowy Complexion with Foundation
Of course, with the right prep, you can make any foundation look beautiful, but these pro picks will make it easier to achieve a natural, healthy glow.
For a luminous and perfected look, try Kevyn Aucoin The Etherealist Skin Illuminating Foundation. This lightweight formula has hyaluronic acid for added hydration and ultra-fine pearl pigments to diffuse light and give the skin a smoother appearance. Face Atelier Ultra Foundation is also at the top of our list because of the unique silicone-based formula that allows it to glide easily over textured skin for a smoother appearance. The lightweight formula flexes and moves with ease and can even be worn without setting.
Finally, we recommend Koh Gen Do's Maifanshi Moisture Foundation and Aqua Foundation for those that want formulas packed with skin-loving ingredients and a skin-like finish. Both foundations are top picks for makeup artists working behind the scenes for television and film because they provide sheer to medium buildable coverage that still looks like real skin, but better.
PRO Tip: The key to applying foundation to dry and dull skin is to work in thin, lightweight layers. This will help you control the coverage and allow each layer to adhere better to the skin. Remember, for a naturally glowy look, less is more. Spot conceal where necessary to keep the overall makeup look light and natural.
---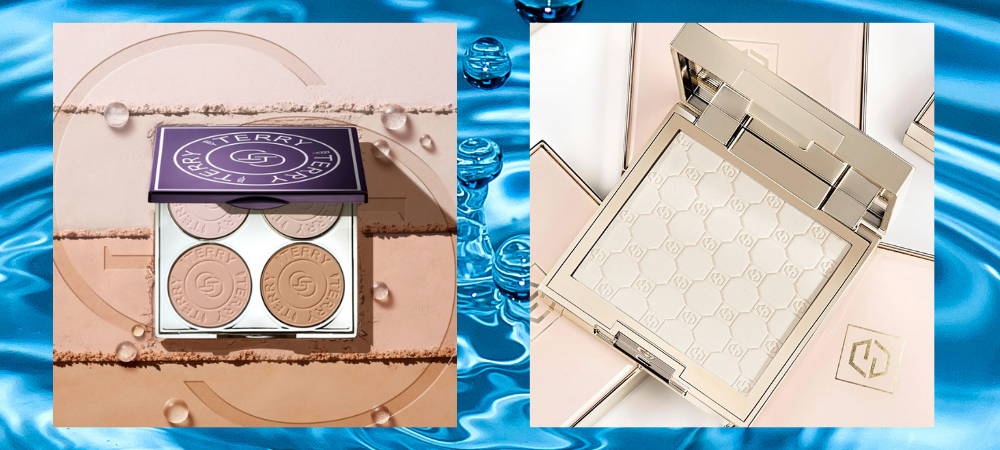 Select a Hydrating Powder, and Apply Lightly
Selecting and applying the perfect powder for a healthy winter glow is almost as important as skin prep because it can make or break your makeup look. Powders formulated with hyaluronic acid are a great choice because they'll keep your complexion looking smoother longer. By Terry offers a range of pressed, loose, tinted, and translucent powders, while Jouer's Soft Focus + Hydrate Powder adds allantoin and Vitamin E in addition to hyaluronic acid to smooth the skin.
If you're setting the entire face, use a fluffy brush to apply a light dusting of powder, and use a powder puff for more precise application to areas that are prone to wearing away the fastest. Complete the rest of the makeup look with blush, eyeshadow, and any other products you desire, and finally, apply a light mist of setting spray, and that's it! You're Camera Ready!
PRO Tip: When using a powder puff, first press your puff into the powder, and massage the powder into the puff to ensure it's evenly distributed into the fibers. Roll the powder onto areas that need to be set, and lightly tap onto any areas that need extra hold.
---
Are you ready to give our tips and tricks a try? Click here to explore skincare options, or click here to explore our newest makeup. If you have any additional questions, our Beauty Advisors are here to help, so click here to send them an email!
---
About Camera Ready Cosmetics
Camera Ready Cosmetics was founded in 2003 by Makeup Artist Mary Erickson. She dreamed of having a pro makeup showroom where artists could play with professional products without the typical makeup store attitude.
Today, our team of beauty industry veterans work together to curate the best quality products on the market. We partner with brands who respect the industry and formulate products for true working artists. You won't find CRC in high-end malls, and we don't wear matching brush belts.
If you want to play with products for a few hours and buy nothing, that's okay ... come in and play! Our store is your playground.
---