At Camera Ready, we take pride in offering the best products in the industry and have incredibly high standards for the makeup, tools, skincare, and hair care we have within our own collections. This month we're featuring our top hair picks as part of I Am Camera Ready. The most important part of being camera ready is finding what puts an extra bounce in your step, stand a little taller, or makes you feel your best! That's why we are sharing our top hair care picks to get Camera Ready!
---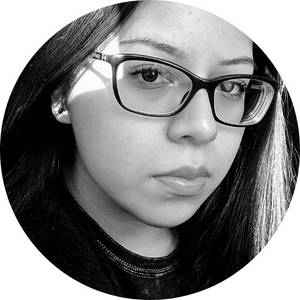 I LOVE using the Full Blown Volume Dry Texturizing Spray when I want to have more of an edge to my look. This gives my previously very straight and lifeless hair, the ultimate choppy and defined style. It doesn't weigh down my already heavy hair, I've sprayed TONS and surprisingly enough, it still felt flexible! This is perfect when you want that lived-in "second-day" hair look!
Ever since my hair has been short, it's been a struggle to find what product works best for my hair. This gel gives me all-day hold for my thick hair and doesn't leave any visible product residue nor flakiness! (Also doubles as great brow gel!) Also, can we talk about the nice and pleasant scent it has that isn't overwhelming? The Philip B Gravity-Defying Gel checks all the boxes!
---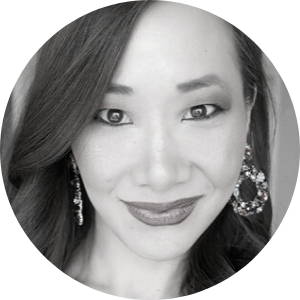 Olaplex No. 8 Bond Intense Moisture Hair Mask, the name of this product alone says it all, and my hair definitely needs all the extra hydration it can get! I have naturally soft black highly porous hair, and it's color treated to be a warm toned level 6 brown with caramel highlights. It's also down to my mid-back, so each time I color it, the longer ends are in need of some major TLC. This mask has made my hair more manageable, increased the shine, and it allows me to have better hair days without even having to style it or even blow dry it. I pair this with the No 4 and No 5 Shampoo & Conditioner for optimal results, but I only use the max 2 times per month (or as needed).
You're probably seeing a pattern here (and with all of my other favorite hair picks), but I crave high shine for my color-treated hair. Ever since I entered my mid-30s, my hair started losing a bit of the natural luster it had, and the Philip B Forever Shine Conditioner has turned back the hands of time for my mane. I use about a quarter-sized amount of product, let it soak in for a good 3-4 minutes, and rinse well. I'm left with shiny, bouncy hair that looks freshly washed and like I've had a gloss treatment for several days! I've never experienced such a high-performing product that truly delivers on all of the product claims, and the best part is that it doesn't weigh my hair down whatsoever.
---
If I could marry No. 7 Bonding Hair Oil I would. This is my holy grail hair product that I will take to my grave!!! I have very coarse and dry curly hair. This product has helped reduce my breakage and frizz. I truly believe this product has helped my hair grow so fast within this past year! A little goes a long way with this product making it last such a long time in my hair care collection.
Considering I have naturally voluminous curly hair obviously I'd want the same when I apply heat to curl or straighten my hair! The Dry Texturizing Spray by Oribe gives me the perfect amount of volume and shine when styling my hair with heat! It doesn't leave my hair feeling gritty and dry or weigh it down like most texture sprays I have tried. I cannot recommend this product enough!
---
Vegan and Cruelty-Free? Yes Please! But the absolute magic of the Jillian Dempsey Roomie Hair Pomade is that you're not stuck in just one style. You can re-adjust, move and restyle on the fly. Hair never gets stiff and stays in control.
You get two for one with the amazing Shea Butter Intense Oil. It's an amazing hair oil that leaves the hair softer, smoother, and shinnier. You also can use it as a skin conditioner! I happen to have a pretty coarse beard. I apply this oil 3-4 times a week, and it's really soften my beard, I'm pretty much obsessed!
---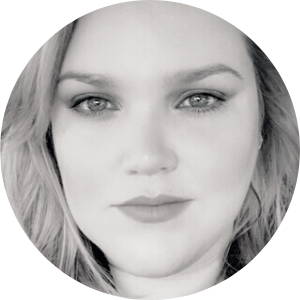 I am always looking for new hair products that will stop frizz and nurture my bleached and dyed locks without weighing down my fine hair. It's a struggle. I have been highly impressed by the R+Co Reparative Shampoo and Conditioner. When I use it, I realized I never get upset about frizz in the humidity, my hair looks healthy, and it still has volume.

When Fekkai launched the Clean Stylers earlier this year, I was intrigued as I have been impressed by their other products. This product can serve as a temporary keratin straightening treatment to keep your hair straight and smooth in all weather, or use it to tame frizz and hydrate on dry, styled hair. It's my go to when I use too much dry shampoo between washes or my hair needs a little extra love.
---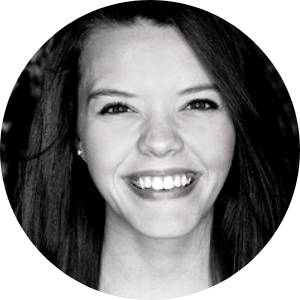 If I don't want to maintain my waves and refresh them every day, I like to do a blowout. However, heat damage does exist, so I always use a heat protectant along with a few other products before I begin styling my hair. R+Co Blowout Balm does this while also providing moisture, shine, and frizz control.
The Shea Butter shampoo has helped my hair's dryness and cleans any build-up without stripping the hair. I have wavy hair that tends to be dry. I was wary because of the name, thinking it would be too heavy, but I didn't have that experience. It hydrates my hair, adds shine, and lathers well.
---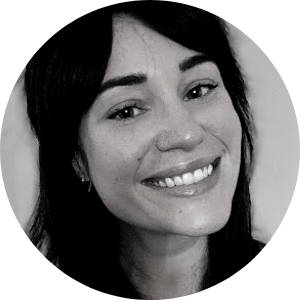 R+Co Cactus Texturizing Shampoo is a new staple product of mine, I am OBSESSED with this shampoo. My hair ranges from curly to wavy (depending on the humidity tbh), and this shampoo ticks all boxes for me. Smells amazing ✅ Great lather ✅ Enhances texture ✅ Cleanses Scalp ✅
Yet another new staple from R+Co (I might have a problem), I l.o.v.e. the Turntable Curl Defining Creme. I use it while actually still in the shower on soaking wet hair to get the best product distribution, throw it up in a microfiber hair wrap for a bit, then scrunch + go! It helps tame frizz while bringing out texture, and of course - smells heavenly.
---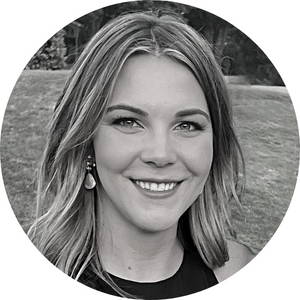 I know I can always reach for the Instant Volume Hair Mist when I want my hair to have extra volume, but I don't want my hair to be weighed down with the product. This formula doesn't leave my hair sticky or hard like other volume sprays have in the past. I spritz this at my roots on my damp hair and style it with a blow-dryer brush. The rose scent is light and dissipates quickly for those with sensitive noses. I count on Christophe Robin to easily leave the house with camera ready hair.
The Forever Shine Shampoo is my guilty pleasure. The innovative formula instantly adds noticeable shine and helps me create big, swingy blowouts. Philip B uses a time-released system to infuse strands with Safflower Oleosomes to leave hair lustrous and with a long-lasting Oud scent. Don't miss your chance to treat yourself with Philip B and have salon-worthy hair from your bathroom.
---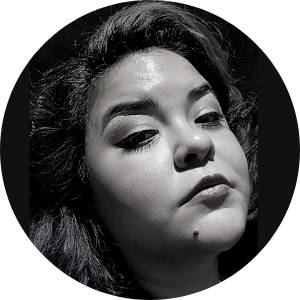 The Royal Blowout Heat Styling Spray gives my clients the most glossy shine without feeling too greasy or weighed down. It is an ABSOLUTE MUST in my kit!
I color treat my hair... frequently. That means I also have to be conscious of what I put in my hair, and how frequently I wash it. The Shampoo for Beautiful Color keeps my hair feeling fresh and looking beautifully vibrant!
---
Ready to experience the products we can't get enough of? Click here to start exploring or top picks or click below to discover more great products. To learn more about our top picks from 2021, click here.
Want to create your perfect makeup, hair care, or skincare routine? Our team of Beauty Advisors are here to help! Click here to send them a message!
---
About Camera Ready Cosmetics
Camera Ready Cosmetics was founded in 2003 by Makeup Artist Mary Erickson. She dreamed of having a pro makeup showroom where artists could play with professional products without the typical makeup store attitude.
Today, our team of beauty industry veterans work together to curate the best quality products on the market. We partner with brands who respect the industry and formulate products for true working artists. You won't find CRC in high-end malls, and we don't wear matching brush belts.
If you want to play with products for a few hours and buy nothing, that's okay ... come in and play! Our store is your playground.