This year, we're proud to be working with four talented artists for our SFX Tutorial Series. Let's get to know them a little more in depth!
---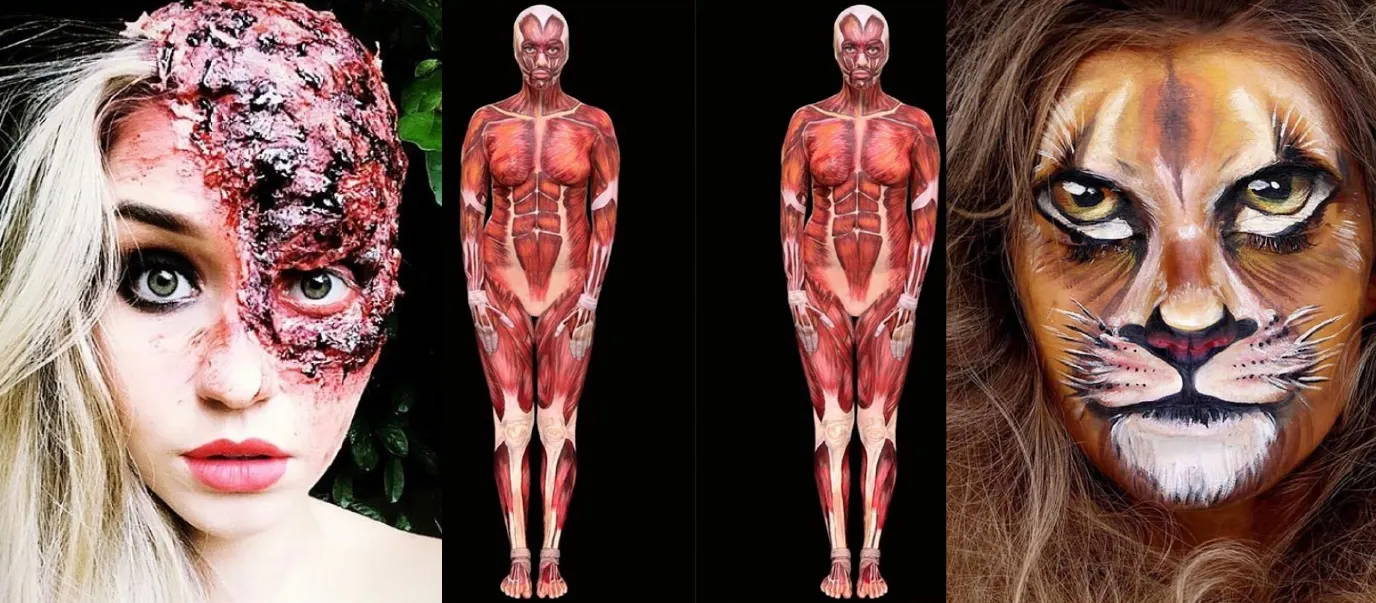 Paige Marie Stallard is a freelance makeup artist, body painter, hair stylist and beauty therapist based in North London, Enfield. She graduated with honors and holds a Bachelors degree in Media Performance for Film, TV, and Theater First Class including a Foundation Degree with distinction in Media Makeup and Character Design. Her work includes more than seven years experience in body painting, SFX makeup, editorial, and bridal makeup. Her client list has included BBC, Professor Green, Trinny London, Toni & Guy, TOWIE and various UK fashion shoots.
View more of Paige Marie's work on Instagram.
---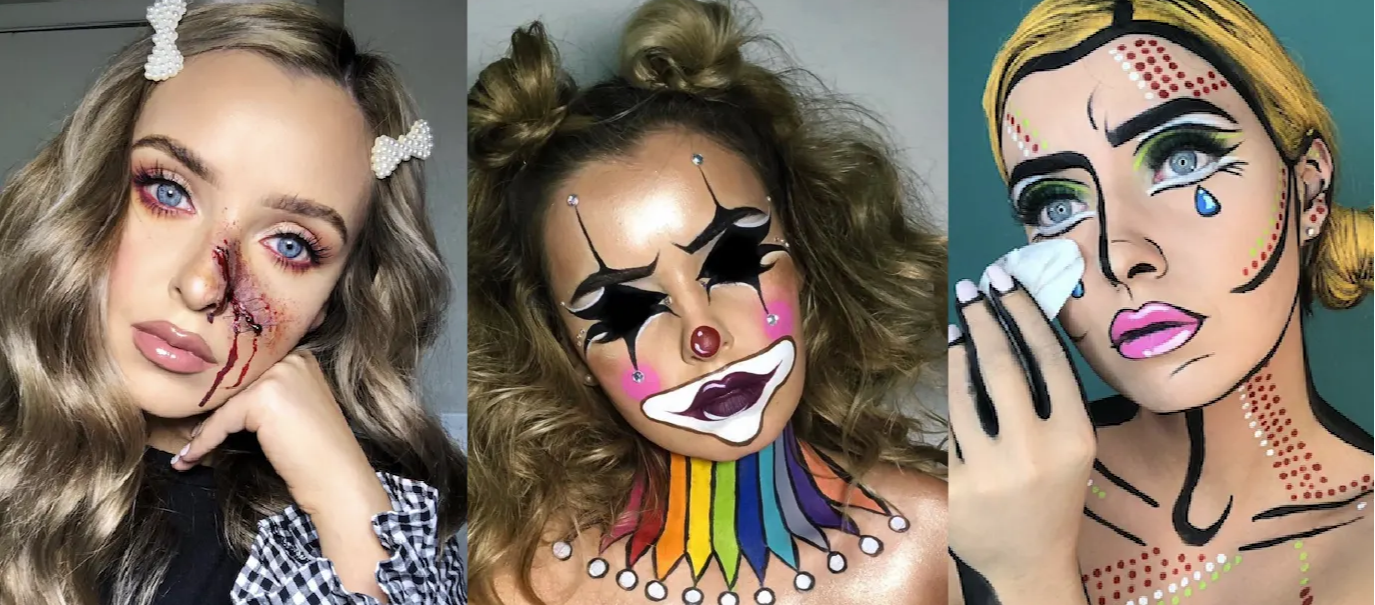 Kelly Tull is a 27 year old makeup artist based in Las Vegas, NV. She has been makeup artist for six years working in the beauty, fashion, red carpet, and costume makeup industry. While you'll find an assortment of brands in her kit, you'll often find Mehron and Ben Nye in her kit for Halloween requests. According to Kelly, the colors are easy to use, vibrant, bendable, long wearing, and it does not budge! If she looks familiar, it's because she was one of our featured artists from 2019! We're thrilled to be working with Kelly & Lei V. Agency, again!
View more of Kelly's work on Instagram.
---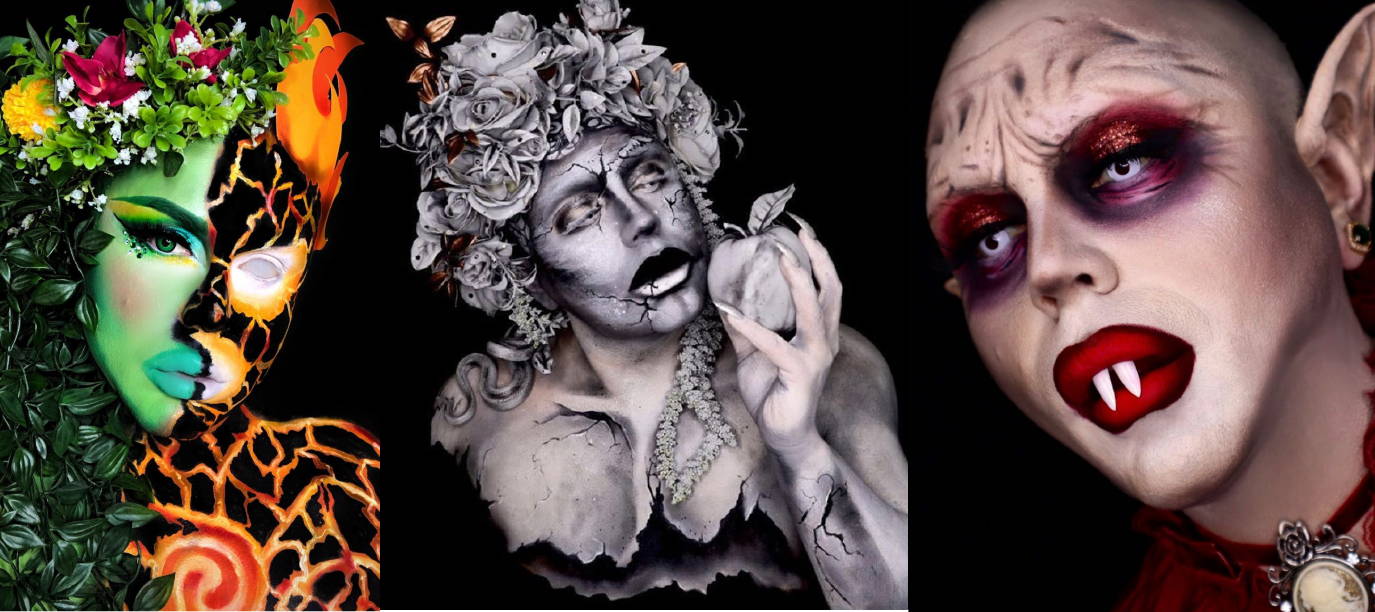 Southern California pro makeup artist and Drag Artist Lola Rose has been in love with makeup and beauty since childhood. With more than sixteen years of professional experience in beauty, Lola Rose has worked on everything from film to Fashion week and with major hitters the likes of M.A.C. Cosmetics, Make Up Forever, and Lit Cosmetics. His attention to detail, shading work, use of color and complete transformations have taken the phrase #beautyboy to the next level.
View more of Lola Rose's work on Instagram, YouTube, and Twitter.
---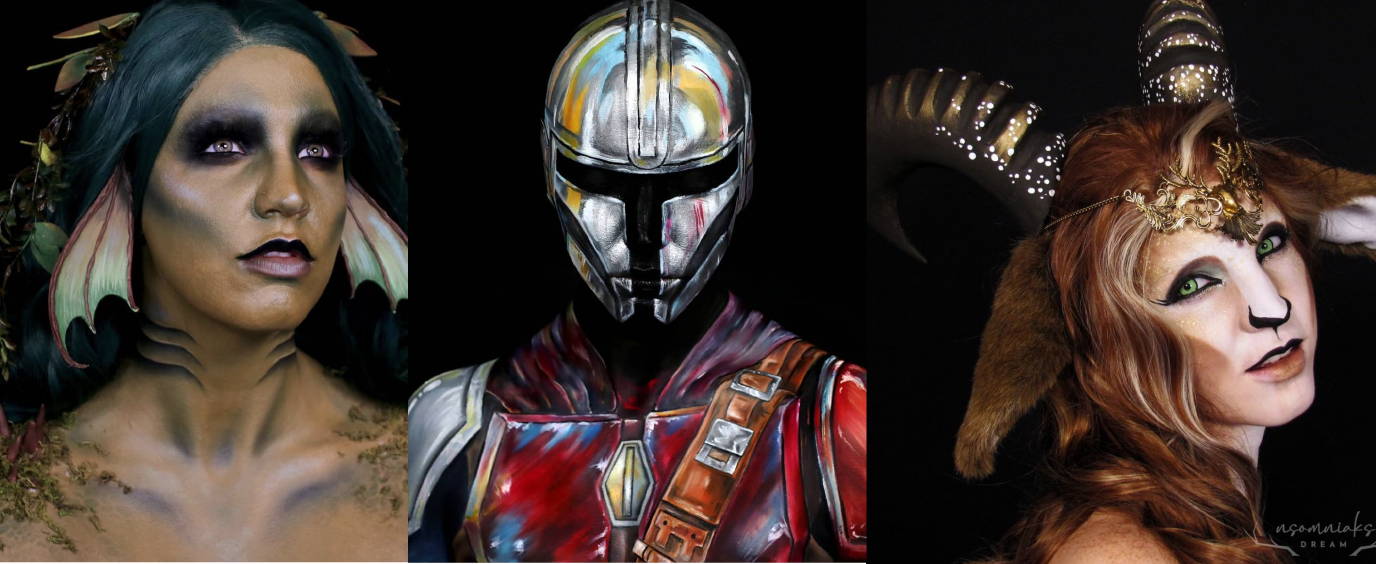 NsomniaksDream, aka Megan, is a Canadian based artist and creates ethereal and fantasy artwork often inspired by pop culture and anime.
As well as traditional art, Megan creates elaborate face and body paints using her knowledge as an SFX artist. Through this she has found online success with international brand competitions, worked with high profile celebrities and created online advertisements and campaigns for companies such as Sanrio, Moda Brushes, Firefox and more.
---
Feeling Inspired? Just wait. The fun is just about to begin. Stay tuned for SFX Tutorials, blog posts, and more makeup fun!
Click below to view our first SFX Tutorial of the year featuring The Official Lola Rose.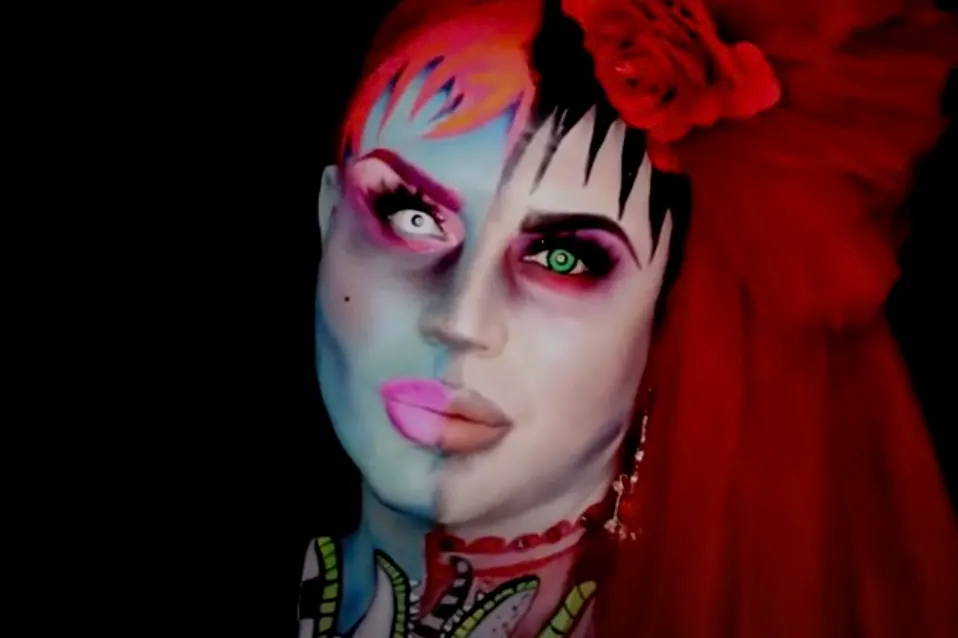 ---