This Halloween season, we're continuing our SFX Tutorial Series and have teamed up with talented makeup artists across the world to bring you a series of exclusive SFX makeup tutorials. Now through October, we'll release step-by-step video tutorials and blogs based on the top requested and trending looks for Halloween 2020. To kick off our series, artist Lola Rose creates his version of two of Hollywood's favorite Halloween characters, Beetlejuice and Miss Argentina.
Before getting started: apply a colorful eye look with glitter for an ultra glam look:
Start with a freshly cleansed face and dramatic eyes. After completing his eyeshadow, he added extra sparkle using Lit Cosmetics Glitter in Afternoon Delight.  
For all subsequent steps, Lola Rose primarily uses one Mehron palette to complete the look, along with an assortment of professional brushes to get the detail work just right.  
---
For a complete list of products used, scroll to the bottom of the page for a more printer-friendly version. Let's get to the tutorial!
---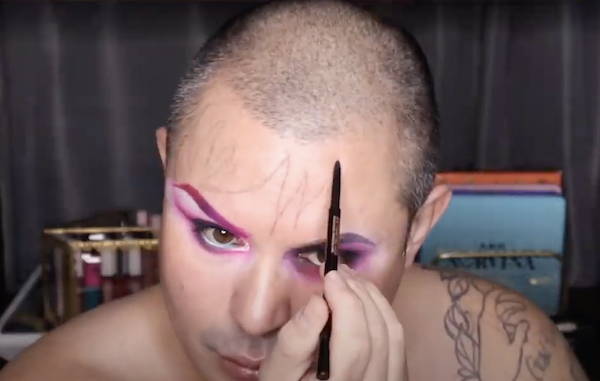 Step 1: After completing your eye look, use a makeup pencil to outline the area you'll be filling in later with color.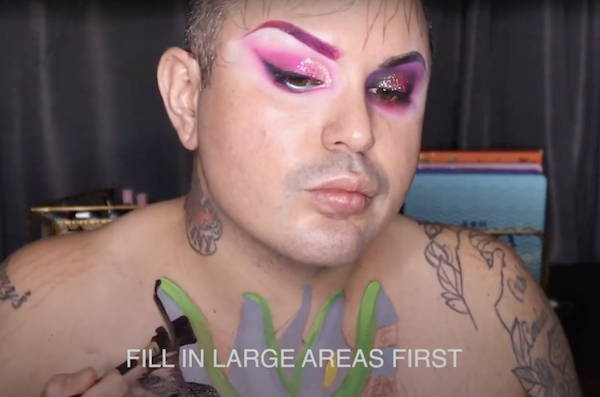 Step 2: Add color, and start with the largest areas first.
PRO Tip: Using the Mehron Palette and Mehron Mixing, start with the biggest areas first. This will help them dry faster, and the detailed work will follow. His favorite brushes are from Bdellium Tools, Mehron, Make Up For Ever, and Lit Cosmetics.
For the body:
For the face: