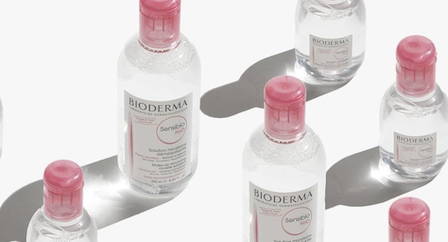 From the best moisturizers to instant pick-me-up products, professional makeup artists have relied on these kit staples for years. Let's take a closer look at each of them and see how they can be added to your routine.
---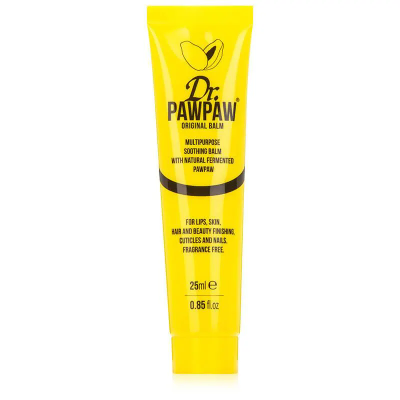 5. Dr. PawPaw Original Multi-Purpose Soothing Balm
This fragrance-free balm can be used to instantly hydrate dry patches, heal cracked and peeling skin, smooth cuticles, and soothe dry lips. However, many artists use this jack-of-all-trades balm to smooth brows and to add a dewy highlight for a healthy glow.
If you're a fan of the no-makeup makeup look, try the Tinted Peach Pink and Tinted Ultimate Red Balm for a hint of color with the same great benefits of the original soothing balm.
---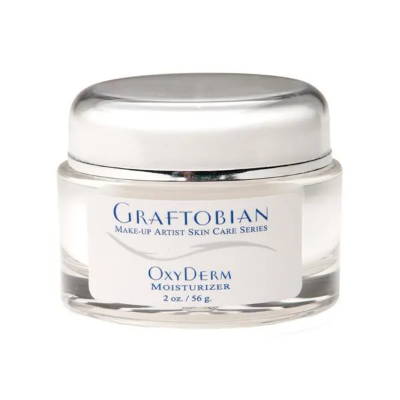 4. Graftobian OxyDerm Moisturizer
Graftobian OxyDerm Moisturizer is another top pick for pros thanks to the intense hydration and smooth base it provides for makeup. This oil-free formula has a rich gel-like texture and is suitable for all skin types. It contains aloe, a great calming ingredient for artists working on those with sensitive skin. However, there are additional benefits that make it the perfect pick for those seeking a new moisturizer for their personal skincare routine.
OxyDerm also contains hyaluronic acid, grape seed extract, and shea butter. The long-term results include a brighter complexion, improved elasticity, reduced puffiness, and an improvement in overall skin texture.
SHOP NOW
---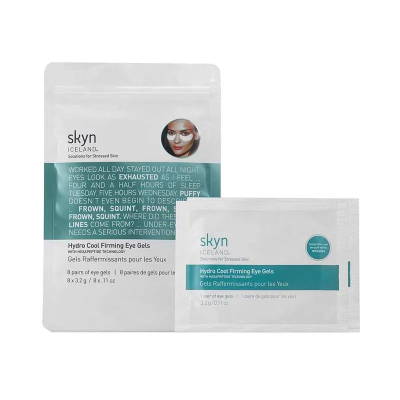 3. Skyn Iceland Hydro Cool Firming Eye Gels
Whether they're getting their client red carpet ready or prepping for their wedding day, many artists rely on eye patches like the Skyn Iceland Hydro Cool Firming Eye Gels for an instant pick-me-up that depuffs, moisturizes, and brightens the under eye area. This cooling transdermal gel patch infuses the eye area with highly potent actives and Icelandic glacial water soothes and rejuvenates dull and tired skin in just 10-minutes and can double as a shadow shield to prevent fallout from sticking to this sensitive area. Consistent use of these eye gels can help reduce fine lines and lessen the appearance of dark circles.
---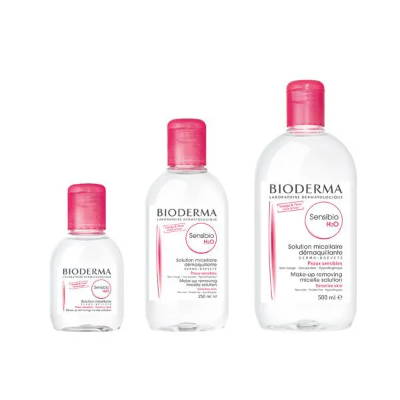 When it comes to pro favorites, this product checks all the boxes: It comes in a variety of sizes, doesn't break the bank, and most importantly, it works! In fact, Pat McGrath recently told Allure that Bioderma Sensibio H20 is her favorite affordable beauty staple.
It is the first and only dermatological micellar water perfectly compatible with the skin; its fatty acid esters, the constituent elements of micelles, are similar to the phospholipids of the skin cell membranes 
and naturally help rebuild the skin's hydrolipidic film. In other words, it cleanses your skin and removes makeup without disrupting your skin's barrier and doesn't need to be rinsed making it the perfect option for touch ups during makeup application or a quick cleanse after a workout.
---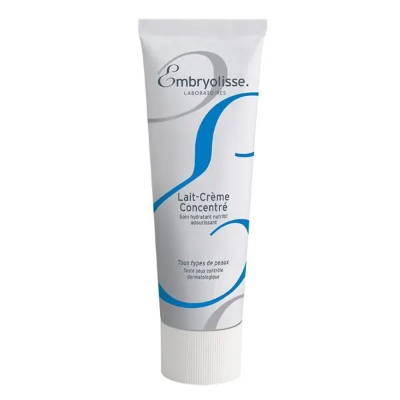 1. Embryolisse Lait Creme Concentrate
Peek inside any makeup artist's kit, and odds are you'll find a tube of Embryolisse Lait-Creme Concentrate! A cult favorite among pros since 1950, this intensely nourishing lotion is three products in one: primer, moisturizer and makeup remover. It is suitable for all skin types, lightweight, silky in texture, and full of nourishing ingredients like Shea Butter, Fatty Acids, and Soy Proteins.
In addition, it can also be used to reduce irritation after shaving, as a foundation mixing agent and even a hair texturizer.
---
When it comes to game changing products that pros love that we love for personal use, we had to include these honorable mentions.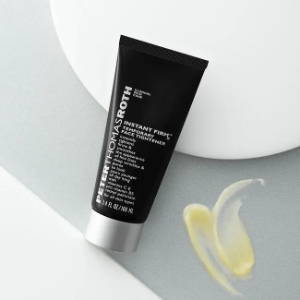 Perhaps one of the industry's best kept secrets is the Peter Thomas Roth FirmX Collection. These powerhouse products work within minutes to create a smoother canvas, allowing makeup artists to create a flawless makeup application.
The Peter Thomas Roth Instant FirmX Eye and Instant FirmX Temporary Face Tightener provide face-lift like results in less than 5-10 minutes and help smooth the look of fine lines, wrinkles, crows feet, and pores. While the firming effect is temporary, both include ingredients that help brighten and smooth your skin over time.
The FirmX Peeling Gel visibly exfoliates by rolling, lifting and sweeping away dead skin when massaged onto the skin as a result of physical and enzymatic mechanisms. Multi-action enzymes (Pineapple, Pomegranate and Keratinase) and cellulose effectively exfoliate for a smooth, fresh, new-looking complexion without drying, irritating or causing undue stress to the skin. Depending on your skin sensitivity, you can use the peeling gel up to three times a week to maintain a glowing complexion.
---
Want to learn more about the other skincare products we offer at Camera Ready? Click here to see our full range of skincare including our pro favorites above!
---
About Camera Ready Cosmetics
Camera Ready Cosmetics was founded in 2003 by Makeup Artist Mary Erickson. She dreamed of having a pro makeup showroom where artists could play with professional products without the typical makeup store attitude.
Today, our team of beauty industry veterans work together to curate the best quality products on the market. We partner with brands who respect the industry and formulate products for true working artists. You won't find CRC in high-end malls, and we don't wear matching brush belts.
If you want to play with products for a few hours and buy nothing, that's okay ... come in and play! Our store is your playground.