Our February Top Picks are in, and they include a beautiful assortment of products for everyday use! To view past years' favorites, you can always view past Staff Top Picks blogs or our curated collections of 2022 and 2021 favs.
To learn more about what we've been loving this month (and why) keep reading! If you prefer to view all of our products in one place, visit our collection of 2023 Top Picks!
---
---
---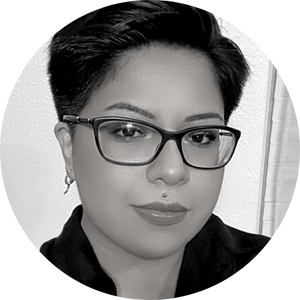 I've been highly anticipating the Sonia Roselli launch, and one of the first items I picked out was the Water Elixir Skin Prep! I've been using it for a few weeks now and I'm already SO in love with it! It's so lightweight and soothing, calms inflammation quickly, and absorbs into my skin almost instantly. I love that it doubles as a serum AND moisturizer. It adds some much needed hydration and helps to build up my skin barrier (check out our Sonia Roselli Live, if you haven't already!). My skin feels so soft, plump, and dewy after using it, and I've noticed a considerable improvement in my skin texture. It's the perfect product to use before makeup, as it gives my skin a lovely, glowing base! I can't wait to use it on my clients and models!
I absolutely LOVE the Indie Lee CoQ-10 Toner - it's quickly become one of my go-to products! When I'm having an especially dry day (pretty much every day lately), I quickly spritz some of this on to get an instant boost of moisture. I love that it contains hyaluronic acid, my favorite ingredient, to provide continuous hydration, but what really makes this toner stand out is that it also protects and primes your skin with antioxidants and refreshing ingredients (thank you CoQ10 and Chamomile). Plus, it's a super-fine mist so it doesn't interfere with my makeup! Overall, this toner is perfect for keeping your skin hydrated, refreshed and protected throughout the day!
---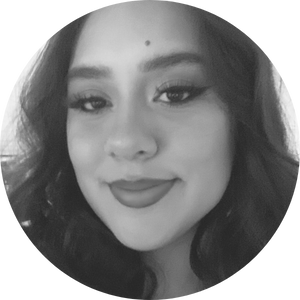 I am totally obsessed with Danessa Myricks' Vision Flush! As a no-makeup makeup fanatic, this is the perfect product to add some color onto your face. I'm personally in love with shade Ballet Slippers and use it as blush whenever I can along with a pop on my eyes. It is super soft, creamy, and incredibly pigmented. A few taps covers everything I need.
I also love love love the Dose of Colors Velvet Mousse Lipsticks. They have a range of gorgeous deep colors (my fav is Spicy) that are highly pigmented and a super soft non-drying formula. These are my go to for date night and will last through it all while still being super comfortable on your lips!
---
I am slowly transitioning my makeup routine to all cream products and the Laura Mercier Tinted Moisturizer Blush has become my newest obsession! Every shade is so beautiful and flattering. It's so easy to blend and dries down very nicely - I don't even need to set it with a powder blush. I love wearing them when I do a very natural makeup look to keep my face looking fresh and radiant!
My second pick for the month is one I've been wanting to buy for a while and am so glad I caved! I never felt like I needed to invest in a nice makeup light to do my skincare and makeup until I came across the Glamcor RIKI Skinny LED Vanity Mirror. It truly has changed my morning and night routine! It is so nice to sit down in the morning in front of great lighting to do my skincare/makeup while sipping on my morning coffee! Talk about self care! It is also super easy to travel with considering the size. I am IN LOVE with this light.
---
I know a great lipstick formula when I see one, and the new Make Up For Ever Artist Rouge Nudes are amazing. Longwear, highly pigmented, a beautiful and line smoothing soft matte finish, super lightweight on the lips, AND a nude for all skin tones? This revolutionary formula is the answer to lip color. Swipe, Swipe, Go!!!
Since skin prep is an essential step of my job as a makeup artist, I had to name the Rituel de Fille Thorn Milk Hydrating Skin Mist as my second top pick (one of my coworkers selected it last month, but it's just that good that it needs to be name a top pick again)! I have extremely dry skin, so I like to test products on myself to see how they'll perform on clients with similar skin types, and knowing how the product performs all day is also the best way to elevate your artistry. Great makeup artists will know how the products will look all day/night long. This makes my feel hydrated, healthy and relaxed. I use it on clients right before all other skin prep just to give that layer of hydration to the skin so that it's not soaking up all the other products.  
---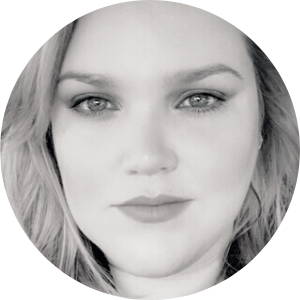 Even though I've curated the best skincare routine (thanks to having the best brands to choose from at work!), there are times my skin doesn't like to behave. It has texture and some spots that are prone to being oily while others want to be bone dry. When Sonia Roselli told me about her Water Oil Skin Prep, I was intrigued, but I have to say that it's really one of a kind. It's lightweight and locks in hydration. My skin is left with less texture and feels balanced. Plus, it makes my life on the go easier and helps me look flawless when I wear makeup. Hands down a must-have for my every day essentials.
Apparently, I am on an oil kick right now, and R+Co's Mirror Smoothing Oil has made a huge difference in my hair. I have long, fine, wavy hair with bleached ends and oily roots. I have been trying to find the perfect thing to make my hair dazzle even though it needs a trip to the salon ASAP. I have found some really amazing products, but I ALWAYS have issues with my ends getting dry and frizzy within a day of a fresh wash. I started using R+Co's Mirror Smoothing Oil about a month ago, and it has changed my game. I use it on my ends when my hair is wet, and I also touch up with it when it's dry. Since I started using it, I haven't felt like my ends are dry. If they start to feel like they need a drink, I grab more oil and give it some love. It's lightweight, so it doesn't weigh down my hair at any point and my hair is glossier than ever. I started using it on my daughter's hair and have seen a huge difference in how healthy her hair looks. I don't know if I can ever live without it now.
---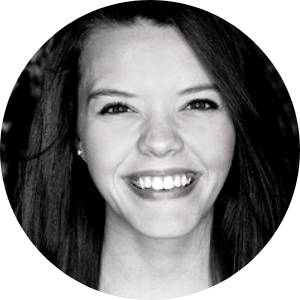 I love products that help me get ready and out the door in minimal time, so Sydney Grace's Cream Shadows have been my go to! They come in a variety of gorgeous shades that suit any look from subtle to bold! It is true that they are smudge proof, but they will easily wash off with a cleanser! Theylast the entire day without creasing or moving. Unlike some other cream shadows, you have some time to work with before it dries to ensure you're happy with the look, and a little goes a long way. Warm Glow is my favorite color. It's definiely a must-try for cream shadow lovers.
My second favorite this month is Grande Cosmetics Lash Serum. Lash serum is an excellent way to repair lash damage caused by mascara, extensions, and false lashes. Grande Cosmetics has the best serum on the market right now. You have to be consistent in order to see the results of thicker and more lashes, but it is well worth it!
---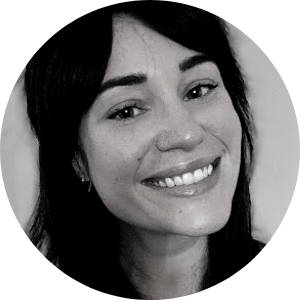 If you're a naturally wavy/curly girl - I HIGHLY suggest this Oribe Apres Beach Wave and Shine Spray! I like to do the *bare minimum* when it comes to styling my hair. After a shower, I towel dry, add some leave-in and curl product, then braid my hair when damp overnight. When I wake up, I take the braid out, run my fingers through the waves, and spritz on a generous amount of this spray to maintain the curl and de-frizz! It LOOKS like it took hours to style, but really minimal effort! A win/win in my book.
If you, like me, are a chapstick babe - you should try RMS Beauty's Tinted Daily Lip Balm! It looks and feels luxurious without that sticky and drying feel of lipstick (iykyk). With a hint of color, it's subtle yet natural looking while FEELING amazing.
---
---
Ready to experience the products we can't get enough of? Click here to start exploring or top picks or click below to discover more great products. To learn more about our top picks from 2022, click here.
Want to create your perfect makeup, hair care, or skincare routine? Our team of Beauty Advisors are here to help! Click here to send them a message!
---
About Camera Ready Cosmetics
Camera Ready Cosmetics was founded in 2003 by Makeup Artist Mary Erickson. She dreamed of having a pro makeup showroom where artists could play with professional products without the typical makeup store attitude.
Today, our team of beauty industry veterans work together to curate the best quality products on the market. We partner with brands who respect the industry and formulate products for true working artists. You won't find CRC in high-end malls, and we don't wear matching brush belts.
If you want to play with products for a few hours and buy nothing, that's okay ... come in and play! Our store is your playground.