We're kicking off our Staff Top Picks with a clean slate with our favorite products that we've used so far in 2023! To view past years' favorites, you can always view past Staff Top Picks blogs or our curated collections of 2022 and 2021 favs.
To learn more about what we've been loving this month (and why) keep reading! If you prefer to view all of our products in one place, visit our collection of 2023 Top Picks!
---
---
---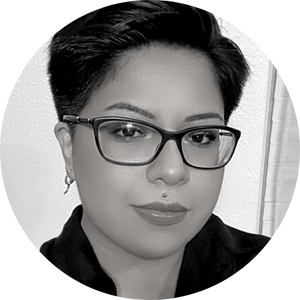 I've talked about my favorite brow product (the Inglot Playinn Soap Brow!), but this month, I wanted to shine a much-deserved spotlight on my favorite brow tool, the MYKITCO Pro My Brushed Brow 2.3! One end has stiff bristles that look almost like a tiny hair brush to fluff up your brows, and the other has a spoolie to set those tiny hairs in place. It's one of my favorite tools in my kit!
The makeup item I have been loving is RMS Re Dimension Hydra Power Blush. It has the prettiest finish that makes your skin look healthier, almost glowy, and it helps my skin look even more radiant.
---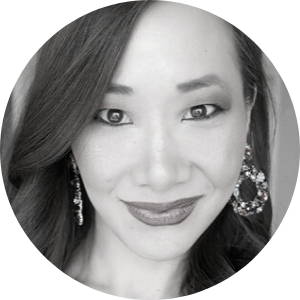 I've always loved hydrating facial mists, and the Rituel de Fille Thorn Milk has become a staple in my collection. Aside from just looking cool (it has a bi-phase liquid that needs to be shaken up to be mixed), it instantly soothes and calms your skin as soon as you spritz it on. Any dry patches or light irrititation I have is instantly smoothed over, and it plays so well under makeup!
All of my foundations have layered on top of it beautifully, and it keeps my skin hydrated throughout the day, so any dryness or makeup breakup I'd experience due to my skin getting drier throughout the day is gone. That says a lot, especially because we're in the middle of winter!
The other thing I've been using nonstop since I bought it is the Artis Mini Palm Brush. I am really picky when it comes to foundation application tools because the foundations I tend to like are the types that dry down super quickly, so they give you less time to blend and tend to look streaky if not used properly.
However, this Artis brush changes all of that! I was able to blend out the foundation on my entire face with less time spent blending and no need to apply more product to the brush - I was shocked that I could cover my entire face with less product than normal! I was even able to lightly tap the brush on areas I wanted fuller coverage (like over the sun spots on my cheeks), and it built up beautifully.
---
Nothing is keeping my summer glow like TheBalm Bahama Mama Bronzer, Shadow, and Contour Powder! I have been getting so many compliments about how glowy I look when wearing this product. It blends like a dream and is the perfect shade for transitioning to the colder months! I cannot recommend this product enough!
The second item I can't stop using is Mehron Barrier Spray. This setting spray is getting the job done for me during these colder months! Most setting sprays leave my face feeling stiff and dry, and while I don't normally mind that during the warmer months, I want something more hydrating as the weather starts to cool down. It brings the perfect amount of hydration back into my skin without feeling like my makeup is going to slide off my face. This is a staple during the fall/winter time!
---
If you're looking for a powder like none other, Make Up For Ever Ultra HD Matte Setting Powder is it; up to 24-hour wear (trust me, I've tested it), a matte formula that never creases and never shines, and it looks like the skin of an angel. Not kidding. I am a makeup artist and photographer, so I am very picky with how products look, and this one delivers. Even on photoshoots, I pack this powder under the eyes to lock in concealer, and it just leaves the most flawless, blurred, and smooth finish. The best part? I never have to touch up the model.
Now, for my second pick for the month: Glow, Glow, Glow, Glow!!! Do you want a natural glow? Do you want it to look realistic? We got you. Rituel de Fille's Thorn Oil Priming Facial Elixir is super hydrating but leaves the most gorgeous skin-like glow I've ever seen. Even with foundation over it, it gives this rich subtle skin. Feels beautiful, looks incredible.
---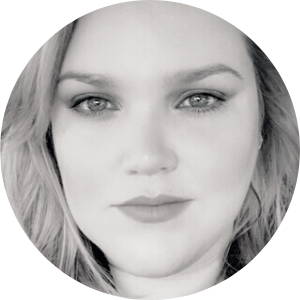 I have to admit that I try everything Saint Jane launches because I have yet to be disappointed, and I am truly blown away by the Hydrabloom Body Silk. This lotion locks in hydration without leaving my skin feeling greasy or heavy. I saw an immediate, calming, and hydrating response in my skin texture to this cream (I have keratosis pilaris), and the smell is so relaxing. It's the perfect touch to add a little relaxation or self care into your day and would make an amazing gift to encourage the same for others.
I have been on a path of trying a million hair products as I am always looking for the next best thing, and Philip B's Forever Shine Collection caught me off guard. My hair is fine, wavy, and highlighted so it tends to be oily and flat at the roots and quite dry on the ends plus I am a mom on the go who does not always have time to blow out my hair. My hair has been left with a beautiful shine with zero frizz, defined waves, and perfect volume with or without heat. The scent is perfect for the colder season, and I have to admit I put the hair product sampling on hold for now as I am in awe with the results this collection has given my hair.
---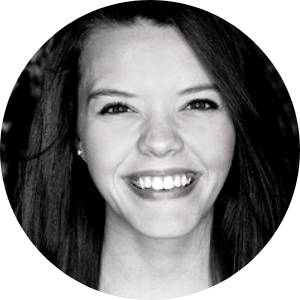 This winter, I've been treating my skin to a bit of TLC with the Peter Thomas Roth Water Drench Hyaluronic Cloud Hydra-Gel Eye Patches. They are excellent if you want something hydrating and refreshing, and they don't slip and slide around like some other eye patches can. I look like I'm more alert and awake after using them, and I've even gotten my husband hooked on them! He appreciates that they smooth and lighten his dark circles.
Another must-have for me has been the Insert Name Here Quick Slick Flyaway Hair Essence. This product was one of the many reasons I was thrilled to bring on Insert Name Here. I love this thing! Do you have flyways? Not anymore! Do you have thin hair that doesn't like going in a ponytail? Not anymore! I use this when my hair is up or down. My daughter has fine hair and her baby hairs are unmanageable. However, this works wonders for getting her hair to behave!
---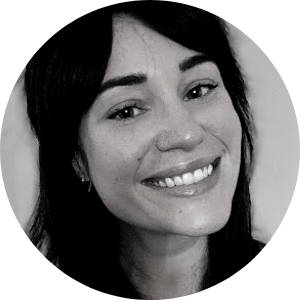 If your skin errs more on the oily side like mine, do yourself a favor and ADD 👏 TO 👏 CART 👏. I don't love it when my skin looks too matte, which is why I love Jason Wu's Magic Matte Oil! It takes away the "bad shine" while somehow still keeping the "good shine", and doesn't clog up my pores nor break me out! There's a reason we keep selling out of it - it's because it's that good!
I have also been really enjoying Jason Wu Beauty The Freckled Boy for the cutest faux freckles. Sometimes, you just need a good freckle day, and on those days, I use this to summon my inner freckle-faced goddess. Subtle but natural, which is exactly how I like it!
---
---
Ready to experience the products we can't get enough of? Click here to start exploring or top picks or click below to discover more great products. To learn more about our top picks from 2022, click here.
Want to create your perfect makeup, hair care, or skincare routine? Our team of Beauty Advisors are here to help! Click here to send them a message!
---
About Camera Ready Cosmetics
Camera Ready Cosmetics was founded in 2003 by Makeup Artist Mary Erickson. She dreamed of having a pro makeup showroom where artists could play with professional products without the typical makeup store attitude.
Today, our team of beauty industry veterans work together to curate the best quality products on the market. We partner with brands who respect the industry and formulate products for true working artists. You won't find CRC in high-end malls, and we don't wear matching brush belts.
If you want to play with products for a few hours and buy nothing, that's okay ... come in and play! Our store is your playground.