When it comes to selecting the best makeup brushes and products, Jennifer Lopez likely has access to any makeup brushes or tools she could ever want, so we were thrilled to see she used some of the makeup brushes we proudly offer at Camera Ready!
Keep reading our blog to learn more about the brushes she used (and why they're great)!
The brushes Jennifer Lopez used in her Vogue Tutorial include:
---
First, let's talk about the brush brands she used:
Bdellium Tools:
When looking for quality makeup brushes trusted by makeup artists, Bdellium Tools is the ideal choice for quality brushes at a great value. Their Studio Line of brushes offers a bright yellow rounded handle that's easy to hold and offers a large variety of face and eye brushes with bristles and shapes designed for specific application needs.
Cozzette:
Cozzette Beauty is a vegan, cruelty-free, and people-conscious brand created by professional makeup artist & photographer Roque Cozzette. After 3 decades working in the beauty, fashion, and celebrity makeup industry, Roque used his knowledge to create products that perform just as beautifully for everyday use as they do on film, so it's no wonder Jennifer Lopez keeps some of his brushes on hand!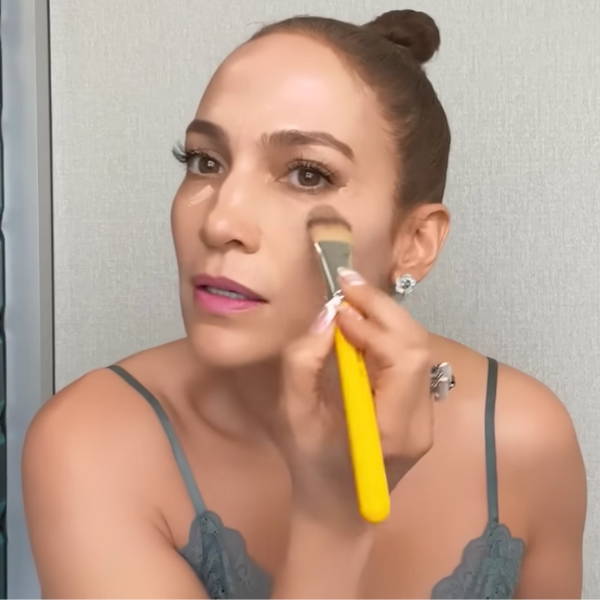 For foundation and concealer application, Jennifer Lopez used the Bdellium Studio Line 948 Foundation Brush. Along with a slightly thicker handle that allows the user more control while handling, it also provides even application for a perfect finish of a liquid or cream foundation/concealer.
---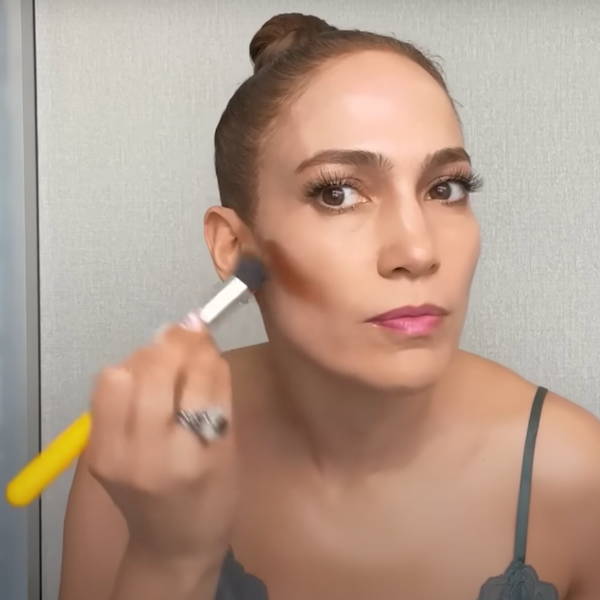 Jennifer Lopez's signature makeup look includes a perfectly contoured face with chiseled cheekbones, so to achieve this look, she used the Bdellium Tools Studio Line 954 Duet Fiber Slanted Kabuki Brush. Just like the foundation brush, it features a slightly thicker handle for control, and the dual-length bristles allow for great coverage and easy blending.
---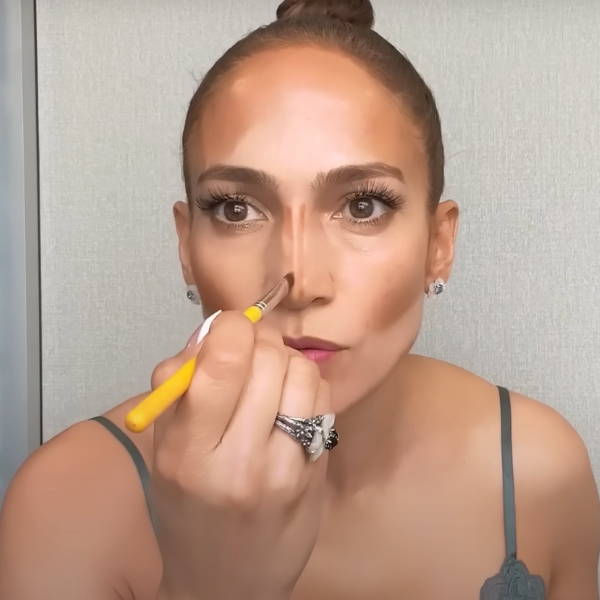 When it comes to ensuring precise application, the Bdellium 936 Concealer Brush is a perfect choice. It works well with both cream and powder products, and it has stiffer bristles that allowed Jennifer Lopez to achieve her signature contoured look! She used it to draw contour lines down her nose and around her lips.
Jennifer Lopez takes her nose contour seriously and used the Bdellium 780 Pencil Brush to reinforce the shading she created with the Bdellium Concealer Brush. The 780 Pencil Brush is actually eyeshadow brush, but the densely packed bristles come to a tapered tip allowing the user to apply makeup with greater detail. That being said, this technique takes a steady hand and a bit of practice, but Jennifer did it with ease!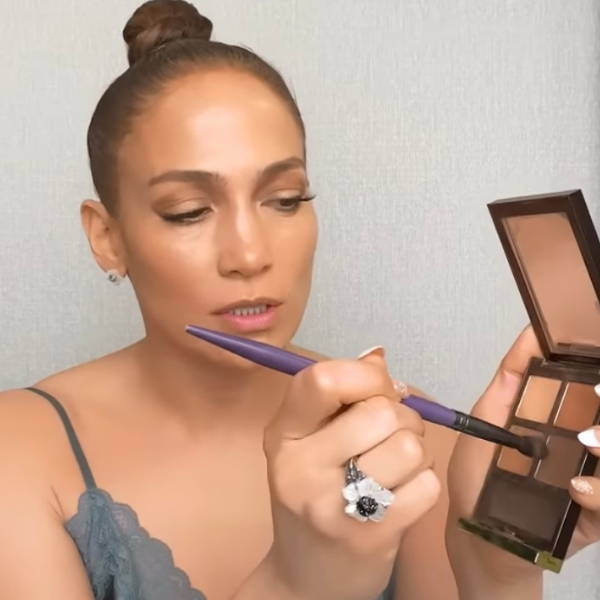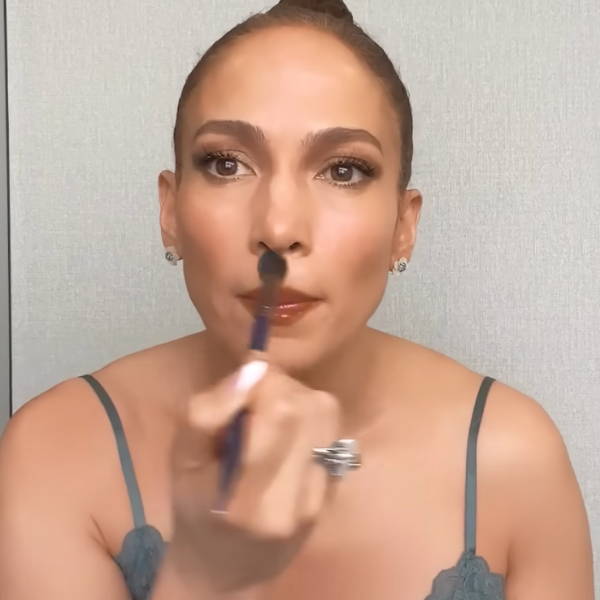 Odds are you've seen a Cozzette brush or two in other celebrity and makeup artist tutorials, and that's because the brand and products are created by Roque Cozzette - an award-winning makeup artist and photographer! His products have been long-time favorites here at Camera Ready, and you'll often see others like Danessa Myricks using his tools, too. The S165 Magic Blender Brush is a true multitasker designed with faux squirrel hairs that give the brush its signature whisper-soft application!
---
Are you ready to experience the professional brushes Jennifer Lopez loves? View all of our Cozzette brushes here, or discover the Bdellium Studio Line Brushes here.
---
About Camera Ready Cosmetics
Camera Ready Cosmetics was founded in 2003 by Makeup Artist Mary Erickson. She dreamed of having a pro makeup showroom where artists could play with professional products without the typical makeup store attitude.
Today, our team of beauty industry veterans work together to curate the best quality products on the market. We partner with brands who respect the industry and formulate products for true working artists. You won't find CRC in high-end malls, and we don't wear matching brush belts.
If you want to play with products for a few hours and buy nothing, that's okay ... come in and play! Our store is your playground.