At Camera Ready, we take pride in offering the best products in the industry and have incredibly high standards for the makeup, tools, skincare, and hair care we have within our own collections. That's why we are sharing our top picks to get Camera Ready! Enjoy learning more about our June Top Picks!
---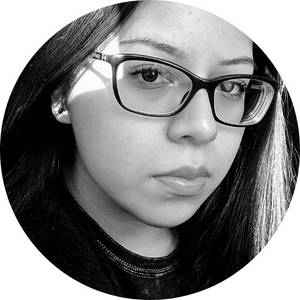 I've mentioned before that my skin is DRY dry and that I LOVE looking freshly hydrated and glowy at all times. However, since we are heading towards warmer weather, I prefer something that is less intense so I don't look like I'm actually sweating. I have been obsessed with the Cold Pressed Booster Oil by Dose of Colors for this exact purpose. It is an amazing oil, perfect for people who dislike the weight or texture of typical facial oils as it feels lightweight and as if it was water-based (thank you 44.2% Squalene oil). This can work as a barrier as well (over moisturizer) to soothe and retain water in your skin. The gorgeous glow it gives when using it as makeup prep is so ethereal, it's definitely replaced so many things for me!
The contour shades in the Viseart Highlighting & Sculpting HD Palette is to die for!! They are the PERFECT neutral shades, and can be used on various complexions, from very fair to deep! The most gorgeous satin finishes, and easy to build pigment while being ultra blendable. The highlight shades give a nice and natural sheen without looking too glittery and metallic. These are easily depottable but also come in a slim and compact packaging so it easily fits into my kit!
---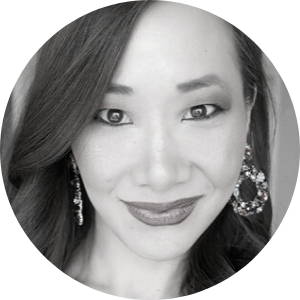 I know cream foundations have been all the rage, and while the Joe Blasco Ultrabase Foundation and RCMA Cream Foundations are in my regular rotation (Joe Blasco for a super natural look, and RCMA for buildable to full coverage), I had to give the William Tuttle Creme Foundation the attention it deserves! It's the most highly pigmented yet somehow still creamy and insanely easy to blend foundation I've ever used. Period. Plus, it is so lightweight on the skin and a beautiful natural finish that looks freshly applied all day. The shade Ivory matches me really well, and I've even mixed Ivory with the richer and significantly deeper shade Mogun and used the mixture as a cream bronzer. You get an impressive 0.59oz for just $15, and compare that to another popular cream foundation (KVD Good Apple) where you get 0.35oz for $40.50, and you'll really start to see why it's such a great value and a must-try product!
I've been a fan of Ben Nye powders even before they recently blew up on TikTok (Cameo is such a great shade to brighten the under eyes on my light to medium complexion), so as soon as this new sculpt & contour palette was released, I was intrigued. The finish is not quite matte, not quite satin- it's like real skin - just perfected! It has a few new shades in it, and the shade Honey adds such a beautiful warmth to my complexion. Taupe is my dream contour, and you can even use the shades for brows, eyeshadow, and more. It's the ultimate all-in-one palette.
---
These two products, together, have SAVED my naturally curly hair. With summer approaching my hair has become more dry than it naturally already is. Given that I only wash my curls once a week, the Shea Butter Curl Refresher is such a staple in my hair care routine. It livens up my curls after being slept on every night! Not to mention that an added bonus is that it smells heavenly!!! I love using the Shea Butter Intense Mask once a month to bring the moisture back into my curls for a quick pick me up! I have noticed my hair is less frizzy, stronger, and my curls last longer since using these products!
---
Hi there, let me introduce you to the F47 Multitasker Brush, the brush that, "Can't Stop, Won't Stop!" First, let's talk about that contoured shape that cleverly curves around every angle of the face. Then let's talk about what this brush can do for you...Here we go!!! Easily apply cream and liquid foundation, cream blush, cream bronzer, concealer, liquid and cream highlighter. Apply body glow products, blend out demarcation lines, and let's not forget to blend out shadow primer for an even, smooth finish. The hair is vegan so it's built for any and everything!
True love at first sweep! Let's talk about it. Not every combination to oily complexion wants to look completely matte. They do want oil control, however. True + Luscious's formulation of the Sheer Halo Velvet Matte Oil Control Pressed Powder allows the skin to look healthy, radiant, lit-from-within, with a natural glow. While controlling oil and unwanted shine. Super lightweight and finishes with a touch of extra coverage. Set with it, blot with it, or use it as a finishing powder. It's stunning and it's vegan and cruelty-free!
---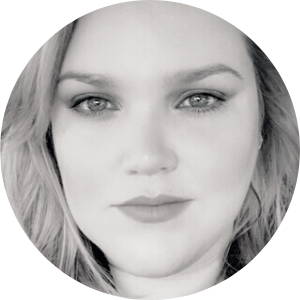 I don't wear foundation every day, but when I do, I want something that looks like real, healthy skin. That's exactly what this Maifanshi Aqua Foundation gives me! It has skincare benefits built right into the formula, so in addition to looking beautiful, it also treats my skin to make it look even better with each wear. As a former makeup artist, I can honestly say this may have one of the most skin-like finishes that I've ever experienced.
My next pick is the Nordic Skin Peel by Skyn Iceland because they keep my breakouts at bay, and even makes them go away faster! Lactic acid and fruit enzymes work in combination to gently exfoliate the skin to remove texture while natural antibacterials uncover fresh, radiant skin. I use this 3 - 4 times a week before bed and wake up with soft and glowy skin.
---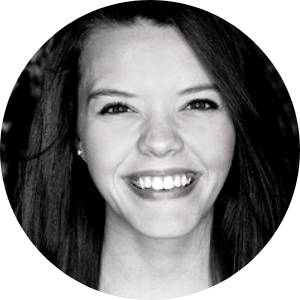 I have been on the quest for a hair oil to control my thick, frizzy hair, and I think it found me! Fekkai's Shea Butter Intense Oil tames my frizz whether I have straightened my hair or gone curly. My hair feels smooth and looks luxurious. I love the way it smells too!
If you struggle with redness and skin irritation like me, I have found this product does help reduce a flare-up. The Tone Down Facial Mist was developed to help calm redness and I appreciate how light it is. I love the rehydration and a cooling efffect this has on my skin after a hot day or shower.
---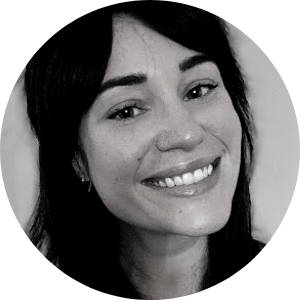 If you suffer from raccoon circles like I do, do yourself a favor and BUY. THIS. PRODUCT! After spending years trying to find a product to help those glorious dark circles disappear, I've finally found the holy grail in Instant Brightening Beauty Shot Eye Lift 🙌 Not only does it FEEL amazing applying it, but it actually works, too! So to all of my fellow sleep deprived looking friends, now is our time to shine ✨ (literally + figuratively)
I'm not much of an eyeliner girl (only if I'm really dressed to impress which happens maybe once per year?) However, that one time a year that I'm dressed to the nines, I've found that with my greasy lids - most eyeliners end up under my eyes instead of on top of them which, lets face it, is not cute. After giving up on eyeliners all together for a few years, I was told that I NEEDED to try the Aqua Resist Graphic Pen so I figured, why not? To my surprise, this baby did not disappoint 💆🏻 If it can withstand the Florida humidity, my friends, this can withstand ANYTHING (It also passed the cry test FYI for all my fellow criers, I've got you 😉)
---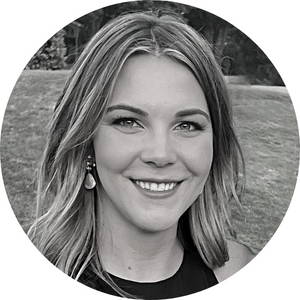 I love the look of long and romantic lashes, but I don't have the time to wear strip lashes, and I don't want to have the upkeep and maintenance of eyelash extensions. Meloway's Ready Set Lash Primer conditions lashes and adds volume instantly. I pair this with my favorite rotating mascara and my lashes are instantly longer and make my eyes pop. You can even apply it at night on its own as a deep conditioner for your lashes.
I've been a fan of chrome flakes since the first shade I used on my eyes, because of the wide shade range and lightweight feel. When I saw Danessa Myricks' newest Infinite Chrome Flakes shade, Pride, I immediately envisioned all of the looks I'm going to create for Pride. I use the multi-chrome flakes as toppers on top of my eyeshadow for an intense pop, but they also create stunning looks when layered on their own. I don't have to worry about fallout ruining the rest of my makeup or finding my glitter primer or a mixing medium with their self setting water-based formula. I love all of my Infinite Chrome Flakes shades but I can't stop creating rainbow looks with Pride.
---
Ready to experience the products we can't get enough of? Click here to start exploring or top picks or click below to discover more great products. To learn more about our top picks from 2021, click here.
Want to create your perfect makeup, hair care, or skincare routine? Our team of Beauty Advisors are here to help! Click here to send them a message!
---
About Camera Ready Cosmetics
Camera Ready Cosmetics was founded in 2003 by Makeup Artist Mary Erickson. She dreamed of having a pro makeup showroom where artists could play with professional products without the typical makeup store attitude.
Today, our team of beauty industry veterans work together to curate the best quality products on the market. We partner with brands who respect the industry and formulate products for true working artists. You won't find CRC in high-end malls, and we don't wear matching brush belts.
If you want to play with products for a few hours and buy nothing, that's okay ... come in and play! Our store is your playground.