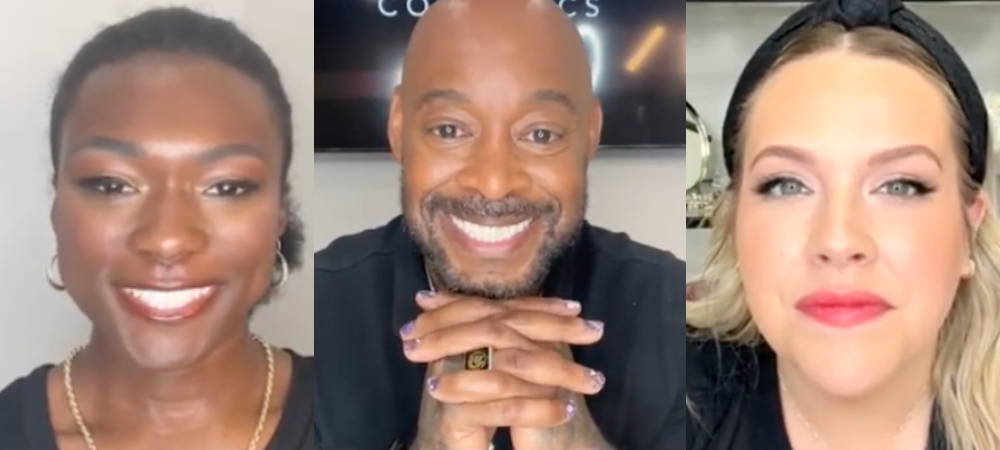 If you love the trendy yet still classic soft glam or bridal makeup look that many makeup artists create for influencers, brides, and celebrities, you're in for a treat! Our own PRO MUA and Beauty Advisor Calvin Brockington partnered with Dani Schmidt, Global Makeup Artist for Sigma Beauty, to show you how to create a beautiful look using Sigma Brushes, the Cor De Rosa Palette, the Ivy Palette, and one of Sigma's beautiful highlighter palettes!
Keep reading to learn about the makeup brushes we used for this demo and to watch the replay!
A special thank you again for joining us for another edition of Camera Ready LIVE and to Sigma Beauty for partnering with us for this Soft Glam/Bridal Demo!
The Sigma Beauty Brushes & Products in our Soft Glam/Bridal Makeup Demo Include:
Sigma Soft Blend Set:
For a diffused, effortlessly blended look, these brushes allow you to apply even the most highly-pigmented products with ease! The longer bristles and tapered shape helps them feel whisper soft while still deposting pigments beautifully.
Perfect for cream or powder, the Sigma F76 Brush can do it all! We used this to really help set, conceal, and gently blend.
Perfect for cream or powder, The Sigma F47 is a powerhouse brush with tapered dense brushes that blend and set with ease. We used this to add foundation to the face and to blend/tap out for a seamless look.
The Sigma E61 brush is a great shape with slightly fluffier bristles making it the go-to option to highlight and blend.
Your search for the perfect bronzer and powder brush is over. Use the Sigma F28 for bronzer and powder.
---
Watch our Live Demo from Camera Ready LIVE: Creating the ultimate Bridal Makeup/Soft Glam Look
For this demo, Calvin prepped Jasmine's skin and brows prior to having her join us for the live, but he used the Sigma F47 brush to apply Make Up For Ever HD Skin Foundation. He alternated using the Sigma 76 Brush, Sigma E 61 Brush to build up coverage and blend. He used the Soft Blend 30 from the Soft Blend Set to apply the lighter shade of HD Skin Fundation as concealer to highlight the face and build depth.
---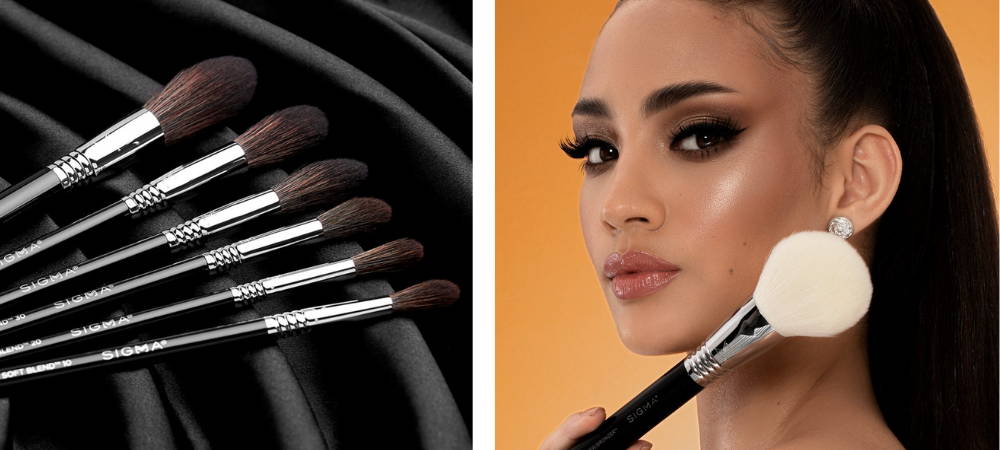 Why Are Sigma Brushes Great for Makeup Artists and Makeup Lovers
Sigma Beauty brushes are waterproof, have synthetic bristles, and the bristles are not "glued" in like in many other brushes. For this reason, they will stand up to more frequent washing (this is essential for makeup artists working on many clients) and last longer.
The Different Types of Makeup Brushes Sigma Beauty Offers for Professional Makeup Artists and Makeup Lovers
Sigma Beauty offers a range of single eyeshadow brushes, single face brushes, brush sets, and brush holders. They are created for us by both makeup artists and makeup lovers alike because each brush comes with instructions on how to use them, and they're a great value for the quality. The cult classic blender brush the E40 is one of their best sellers and skyrocketed Sigma Beauty with influencers and makeup lovers, but don't let that fool you. They have a team of dedicated pros that help them create, innovate, and develop new products.
You can even shop special makeup brush soap designed specifically to clean their unique bristles. Their brush cleaning mat is perfect for washing your brushes because it has grooves that will gently flick away pigments from each brush hair so you will not need to scrub or washing your brushes for as long. Sigma Beauty's owners and pro team didn't stop there! They even created a makeup brush drying tower that holds your brushes upside down to maintain the proper brush shape while they're drying.
---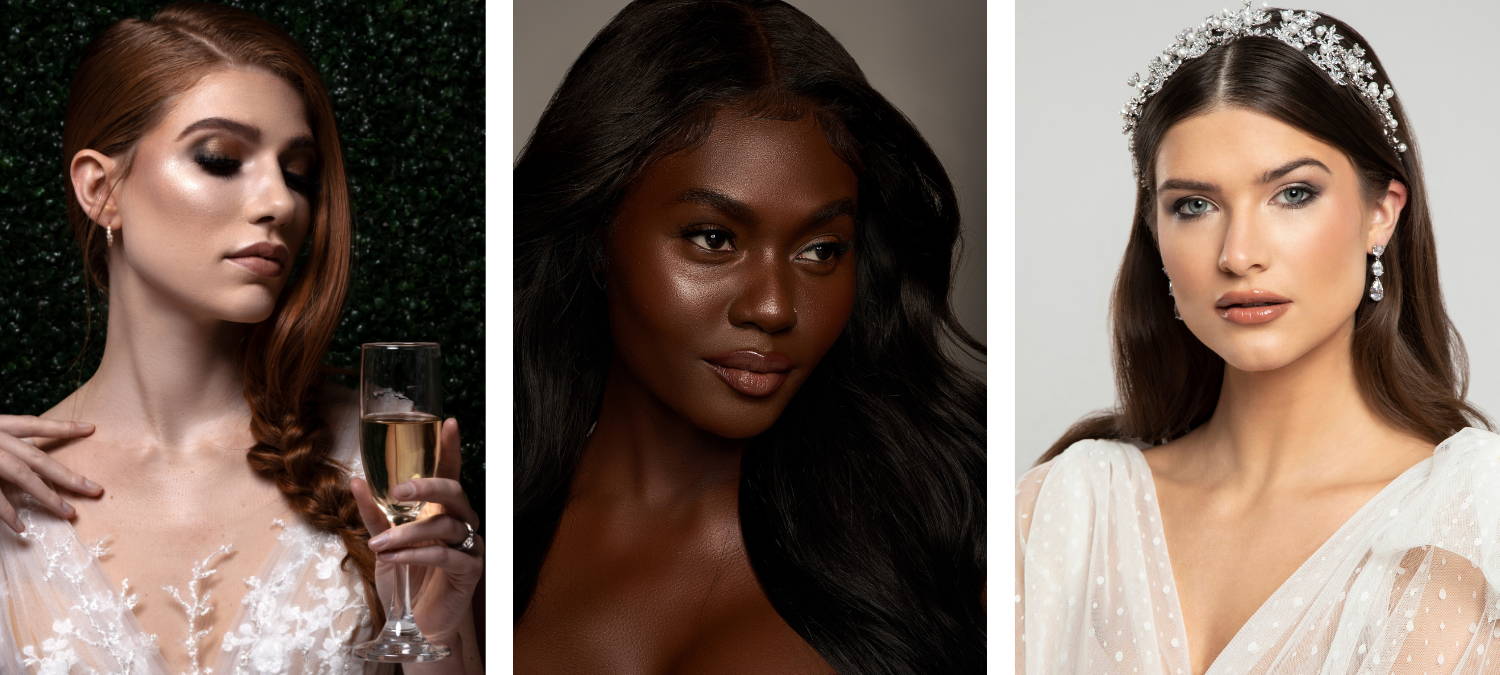 Are you ready to recreate this look for yourself or your clients? Click here to explore the products used the look. Love bridal makeup and want to see more beautiful looks! Explore our Camera Ready Bridal Look Book for looks created by talented makeup artists including Danessa Myricks!
Want extra tips and tricks? Our beauty advisors are here to help! Click here to send them a message!
---