At Camera Ready, we take pride in offering the best products in the industry and have incredibly high standards for the makeup, tools, skincare, and hair care we have within our own collections. That's why we are sharing our top picks to get Camera Ready! Enjoy learning more about our March Top Picks!
---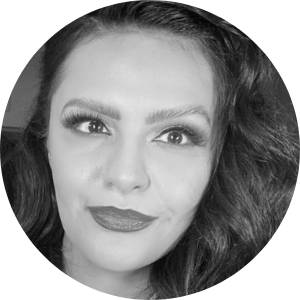 I am obsessed with eyebrow products. I found my newest obsession with the Jason Wu Beauty Wu-Brow Everlasting Love. This product looks so natural on the brow and wears all day. It has a gel-like texture in a tube with a brush applicator. I love using this when I create a fluffy eyebrow look. I comb my eyebrow hairs up and set them with an eyebrow gel that has a stronger hold. I then take a small amount of the gel with a thin eyeliner brush to paint eyebrow hairs in the sparse areas. This is one of the only products I tried that doesn't move the product underneath nor looks crusty after applying.
The Danessa Myricks Beauty Yummy Skin Serum Foundation gives the most delicious-looking finish and coverage. I have a normal skin type that is prone to an occasional shine in my t-zone. The glow this leaves never looks greasy. The foundation is light in texture but packs a shocking amount of pigment. The coverage and finish leave my skin looking like yummy, healthy skin.
---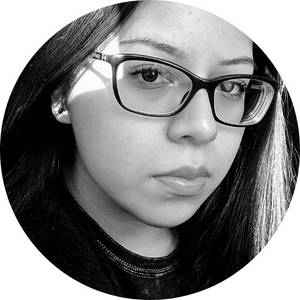 As much as I am a fan of graphic liner looks, my shaky hands always make it a very lengthy process to perfect the lines. I found using the Gavissi GV04 Liner Brush has helped make this process so much easier. The length and fineness of this brush allow for more fluid movements and precision when creating the lines. One swipe and I've got the perfect shape created!
I can use Danessa Myricks Beauty ColorFix 24HR Cream Color Nudes as an eyeshadow base, concealer, and to create faux bleached brows. I was happily surprised to find no creasing ever occurred when I used it for an eye base and concealer. I don't necessarily need to set this with powder, but when I do, it still feels extremely weightless.
---
I love the look of dewy skin look but hate the sticky feeling that sometimes comes along with it. The Danessa Myricks Beauty Yummy Glow Serum is a beautiful luminous formula packed with niacinamide and vitamin C. Your skin will not only look healthy, but it will also feel healthy. I love that you can use this product as a primer or on top of makeup as a liquid highlighter. However you use it, your skin will love it.
The Make Up For Ever HD Skin foundation looks like skin, feels like skin, and breathes like skin. The new formulation gives you flawless coverage without hiding your skin. It's waterproof, sweat-resistant, and vegan. This cleaner foundation formula contains a micro-skin technology that syncs with your skin for a true-to-life undetectable look. Expect medium to full coverage, semi-matte, weightless dry down.
---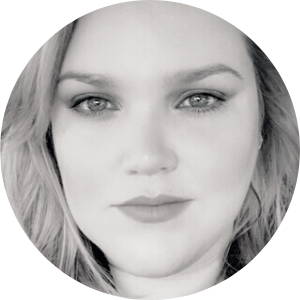 The Skyn Iceland Nordic Skin Peel is so gentle yet effective. I can easily work this peel into my skincare routine at night 2-3 times per week. My skin responds really well to the lactic acid and fruit enzymes. I can honestly see a difference in my skin's texture and tone after using it.
The By Terry Brightening CC Palette in Beach Bomb is the perfect palette to have to go into spring and summer. It is so convenient to have my bronzer, blush, and highlighter in one beautiful palette. The By Terry powders never look dry on my skin since they contain skincare ingredients that leave my skin with a naturally radiant finish.
---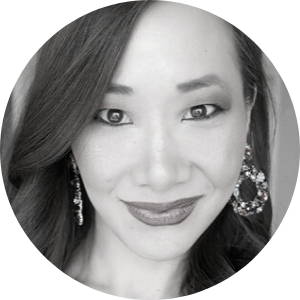 Of all of the setting sprays I've used, the Skindinavia Bridal Makeup Finishing Spray provides the prettiest natural to a slightly satin finish and keeps my makeup looking fresh all day. It's gentle enough for daily use, and it has such a fine refreshing sprayer that gives the lightest mist that applies evenly!
Ever since I tried Viseart's eyeshadow formula, it quickly became my eyeshadow brand of choice. I replaced a majority of my other palettes with theirs, and while I loved the slim pro palette format, I didn't always need that large of the palette. As a true beauty enthusiast, I love smaller palettes and the ability to custom create palettes for travel, personal use, and just the overall creativity the magnetic pans allow for. That's why I'm loving the new Petites Mattes eyeshadow collection! My favorites are Petites Matte Neutral and Petites Mattes Milieu for everyday palettes and Petites Mattes Dark for a richer assortment of earthy and jewel tones that you cannot find from any other brand.
---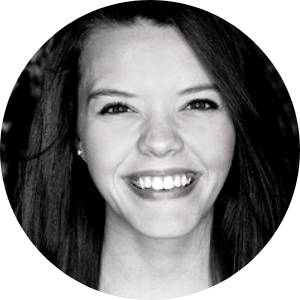 After using the Senna Moisture Mist, I immediately fell in love with it! My skin is extremely dry, and I love that I can rehydrate my face throughout the day without having to worry about my makeup melting off from a spray. My skin immediately looks and feels refreshed and hydrated after I use it. It is a great product to have for a little pick-me-up since there is a slight cooling sensation after applying it.
The Philip B Peppermint Avocado Scalp Scrub leaves my scalp and hair feeling amazing The sea salt chunks are exfoliating but gentle. The scrub lathers nicely and leaves my hair feeling soft. My scalp never felt so clean, plus it smells great.
---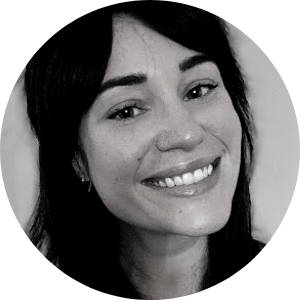 I am a minimalist when it comes to my daily makeup routine. My beauty routine consists of 3 products Jason Wu Free Da Brow, a CC Cream, and a lip balm. This helps tame my eyebrow hairs while giving a slight definition with a hint of color. The formula is water-resistant, so I never have to worry about my eyebrows smudging or melting off.
I use Jason Wu Beauty Good Night Mr. Wu Lip Mask every single day. The Shea Butter, Vitamin E, Jojoba Seed Oil instantly nourish my lips. My lips are so soft in the morning. I also use it on occasion during the day because it is that good.
---
Ready to experience the products we can't get enough of? Click here to start exploring or top picks or click below to discover more great products. To learn more about our top picks from 2021, click here.
Want to create your perfect makeup, hair care, or skincare routine? Our team of Beauty Advisors are here to help! Click here to send them a message!
---
About Camera Ready Cosmetics
Camera Ready Cosmetics was founded in 2003 by Makeup Artist Mary Erickson. She dreamed of having a pro makeup showroom where artists could play with professional products without the typical makeup store attitude.
Today, our team of beauty industry veterans work together to curate the best quality products on the market. We partner with brands who respect the industry and formulate products for true working artists. You won't find CRC in high-end malls, and we don't wear matching brush belts.
If you want to play with products for a few hours and buy nothing, that's okay ... come in and play! Our store is your playground.