At Camera Ready, we take pride in offering the best products in the industry and have incredibly high standards for the makeup, tools, skincare, and hair care we have within our own collections. That's why we are sharing our top picks to get Camera Ready! Enjoy learning more about our November Top Picks and if you're looking for gift inspiration or wishlist-worthy items take a peek at our Holiday Gift Guide!
---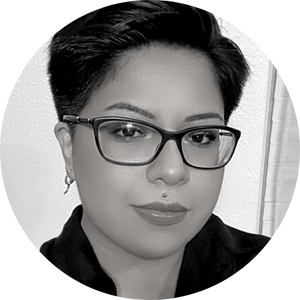 Gone are the messy days of having to interrupt your beauty routine to find your nearest trashcan. The MYKITCO On Point Sharpener is the perfect tool to have on your makeup vanity, or as a travel companion! The bottom container holds all the shavings so that you can sharpen your eye or lip pencils multiple times, without worrying about making a mess. This is ultra-convenient for makeup artists and to use on set as well!
I may have the most stubborn brow hairs ever, and I've tried so many brow gels (clear and tinted), hair gel, and even a glue stick, and nothing has held them up all day without leaving flakes or a white residue. Inglot Playinn Soap Brow helps me achieve the fluffiest brow look, no lamination needed, while not removing any product that is underneath! I just apply with a clean spoolie and brush upward (backward for the more stubborn hairs), and she is all set!
---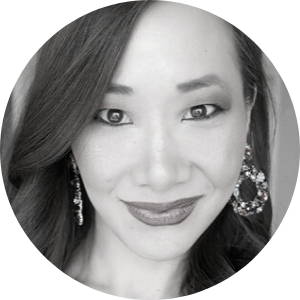 This compact palette has made my everyday complexion game so much easier. I can conceal, color correct, highlight, contour, and blush all with this one product! At first, I was skeptical that one palette would work for me and others with a fair/light complexion (I have the Harmony 1 version), but once you see it in person, you start to see the subtle differences in the tones for each shade. Some are a little warmer, others cooler, others more pink, others are peachy! Those subtle nuances allow you to customize your perfect shades! It's genius!

I also have to point out, the peachy shade (top right on the left half of the palette once open) is the BEST face brightening corrector I've ever used.
My hands tend to be dry year-round, but the cooler months are brutal for me! No matter how much lotion I'd use in the past, my hands seemed to look about 10 years younger than the rest of me... Until I started using this balm, that is! My cuticles are softer and less prone to peeling, and I'm convinced it has even helped my nails grow in stronger. Even with all the extra hand washing and sanitizing we've all grown accustomed to during the last few years, my hands still feel hydrated after several washes! I also apply it to any dry patches I get on my arms, legs, or feet, and it smooths them out within hours or overnight!
---
This setting spray is LIQUID GOLD!!!!!! Whenever I know I will be wearing makeup for a long period of time Kryolan Fixing Spray is my go-to product! Your makeup is not going anywhere when you set your face with this. I have gotten my friends and family hooked on this product. It is definitely not leaving my makeup collection anytime soon.
I just started getting into cream/gel contour products and Illamasqua Gel Sculpt is amazing! I have been using the shade Silhouette and it blends like a dream! I love using this product on days when I don't feel like wearing a full face of makeup. This product gives such a natural and glowy finish. This product will stick with me as we enter cooler months to keep my summer glow!
---
One brush with so many ways to use it! The precision angle of the Melanie Mills X Omnia MM01 Face and Boby Brush hugs all the curves of the face. The large brush size helps you to get coverage faster. You can apply any liquid or cream with this amazing tool without worrying about streaking or blotchy coverage. I love using it for primer, foundation, and Body glow products. Completely vegan and cruelty-free.
You have not felt softness until you've felt the Melanie Mills X Omnia MM02 Face and Body Brush! Dense enough to sculpt the face, but airy enough to effortlessly blend. It's my go-to brush for contouring and bronzing my clients. Never stress about sharp lines again because the bristles help you seamlessly blend! The dome shape really allows for every type of artistry. If you like to sweep? Great! If you love to buff? Fantastic! This brush will be the bestie you never knew you needed.
---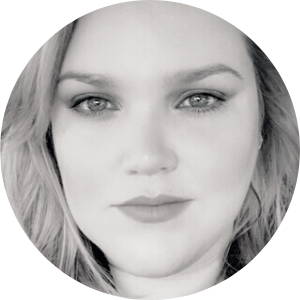 I hate washing my brushes, but I know how important it is so I am thankful I found Crazy Merman's Brush Soap to make washing my brushes less irritating. This brush soap removes all of the makeup from my brushes in one go and leaves them soft, clean, and smelling AMAZING! All I have to do is wet my brush, swirl it in the soap, and swirl the brush a bit on my Sigma Brush Cleaning Mat to get a nice lather and rinse. Simple and no water crinkled fingers are left behind.
This lipstick is truly unforgettable. I am one of the pickiest people when it comes to lipstick, and Kevyn Aucoin has blown me away with these. All 3 formulas power through the day, offer great color payoff, and wear comfortably on my lips without drying them out. I can trust this to keep me looking my best no matter the occasion.
---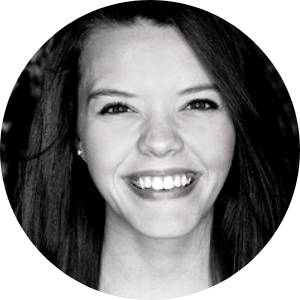 You can't go wrong with picking up the Make it Glam Set from Dose of Colors. Their eyeshadow has a velvety texture that glides on the eye. The colors are easy to blend and have a lot of pigmentation! The lipstick colors are perfect, and the gloss is not sticky. These gift sets are great values and great gift ideas!
I have the must-have highlighter for your makeup bag! I'm so glad Smashbox reintroduced the Becca Highlighter. This shade was a cult-favorite and blends like no other highlighter The product has a lovely texture and GLOWS. It's ideal for creating a dewy or glowing appearance.
---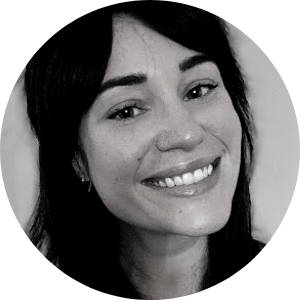 As an Irish girl living in South Florida, this product comes in CLUTCH. While I admittedly avoid the sun like a vampire, I do enjoy looking sun-kissed 24/7. Infused with Aloe Vera, and Green Tea, Loving Tan Delux Face Tan isn't super harsh on my pores and gives immediate bronzed-goddess results (which I also love). I pair this with the Loving Tan Delux Gradual Tan after every shower for an all-over glow!
Containing skin-enriching antioxidants Acai Berry and Coffee extract, this super creamy formula feels great on my skin PLUS immediately gets to work on giving that sun-goddess glow. I like to pair Delux Gradual Tan with the Delux Face Tan to get an all-over light shimmering glow post-shower, and it will be kept in my weekly routine forever!
---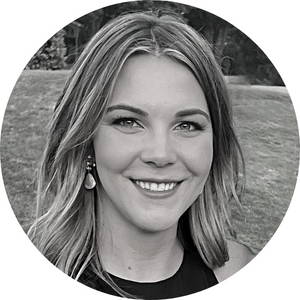 I can not stop shopping for holiday gift sets! I am a total sucker for the limited edition holiday packaging. That's why the Terryfic Glow Beauty Favorites Box was an immediate "add to cart". The mini sizes of the Hyaluronic Pressed Hydra-Powder and Brightening CC Serum are great for traveling or testing new products before you commit to the full size. . Controls shine and blur imperfection with a few presses of the pressed powder. The universal shade makes it flattering on all skin types. Pick one up for yourself or give it as a gift! No wrapping paper is needed with this beautiful holiday packaging.
The MakeUp Eraser has changed my getting unready routine. What used to involve makeup removers, cleaners, and water all over my bathroom is now simple and mess-free. It works to remove all of my makeup, including red lipstick and waterproof mascara, with just water. I have a clean cloth every day of the week and I just throw them into the washing machine. I love that they are sustainable and reusable, no more single-use makeup wipes for me!
---
Ready to experience the products we can't get enough of? Click here to start exploring or top picks or click below to discover more great products. To learn more about our top picks from 2021, click here.
Want to create your perfect makeup, hair care, or skincare routine? Our team of Beauty Advisors are here to help! Click here to send them a message!
---
About Camera Ready Cosmetics
Camera Ready Cosmetics was founded in 2003 by Makeup Artist Mary Erickson. She dreamed of having a pro makeup showroom where artists could play with professional products without the typical makeup store attitude.
Today, our team of beauty industry veterans work together to curate the best quality products on the market. We partner with brands who respect the industry and formulate products for true working artists. You won't find CRC in high-end malls, and we don't wear matching brush belts.
If you want to play with products for a few hours and buy nothing, that's okay ... come in and play! Our store is your playground.