The 5-Minute Facial-Lift®
A guided video of the official NuFACE quick lift with immediate results.

DEVICE & PRODUCTS NEEDED:
---
PREP STEPS
Begin with a clean, dry face. The Prep-N-Glow Cleansing Cloths are perfect for creating a fresh, exfoliated canvas. Avoid using oil-based cleansers prior to treatment, as they may affect the conductivity of the microcurrent. Apply a mask-like layer of your Hydrating Leave-On-Gel Primer to one treatment area at a time.
TREATMENT STEPS
Following along with the treatment video, simply glide the device in an upward direction until it beeps, or hold the device in place for 1-2 beeps, as recommended. When treatment is complete, massage remaining Hydrating Leave-On Gel Primer into skin for added skincare benefits.
---
---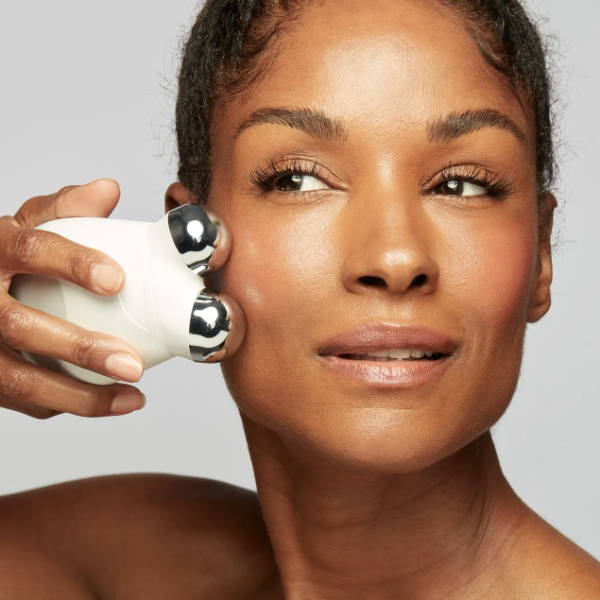 Ready to take your treatment to the next level?
Click here to learn more about the Advanced 15-Minute Facial Lift.
To learn more about NuFACE, click here.