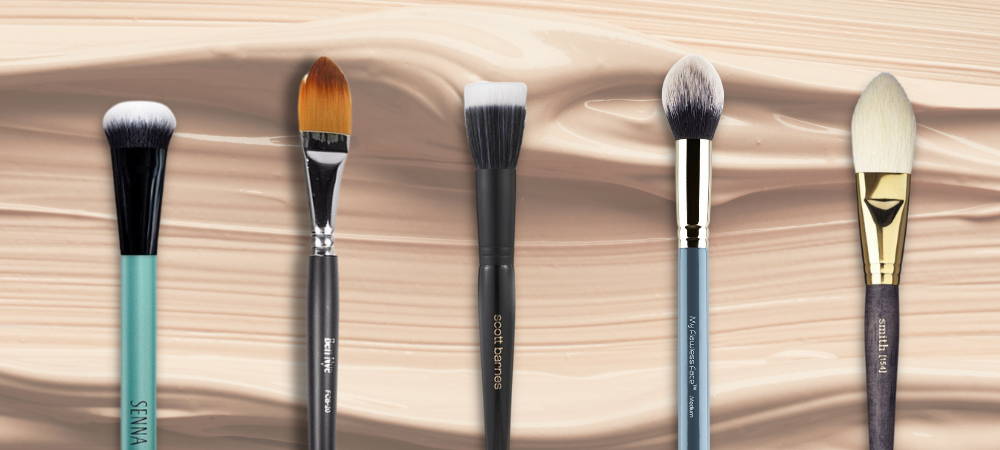 If you're not getting the finish, coverage, or wear-time that you want from your foundations, it may not be the foundation… it might be how you're applying it! Sometimes we aren't using the right tool for the outcome we want, so in this blog, we will explain the different types of tools we recommend and the benefits of each!
---
Sponges are great for applying foundation and blending out foundation after it has been applied with a brush. There are two types of sponges that you will commonly find in any makeup artist's kit, wedge sponges and beauty sponges.
Wedge Sponges
Wedge sponges are great as an inexpensive and hygienic way to apply foundation. These sponges typically come in a block of 8 and each side can be used to apply your foundation. This type of sponge works great with cream foundations. You may find when using this type of sponge with liquid foundations you are using up more foundation since some of the product is absorbed into the sponge.

PRO Tip: Use a wedge sponge to "bake" or apply loose powder in targeted areas of the face. Sweep away any visible powder away with a fluffy brush.
Beauty Sponges:
Beauty sponges like the Beautyblender and Camera Ready PRO Multiblender can be used wet or dry. They can also be used with your liquid or cream foundations. The most popular way to use a beauty sponge is to use it damp while using a bouncing technique to press the foundation onto your skin. This will allow you to build up the foundation for your desired coverage. After finishing your makeup, use the damp beauty sponge to seamlessly blend out any lines of demarcation.
PRO Tip: To remove bacteria and extend the life of your beauty sponge, clean your sponge on a regular basis with a soap like Crazy Merman.
---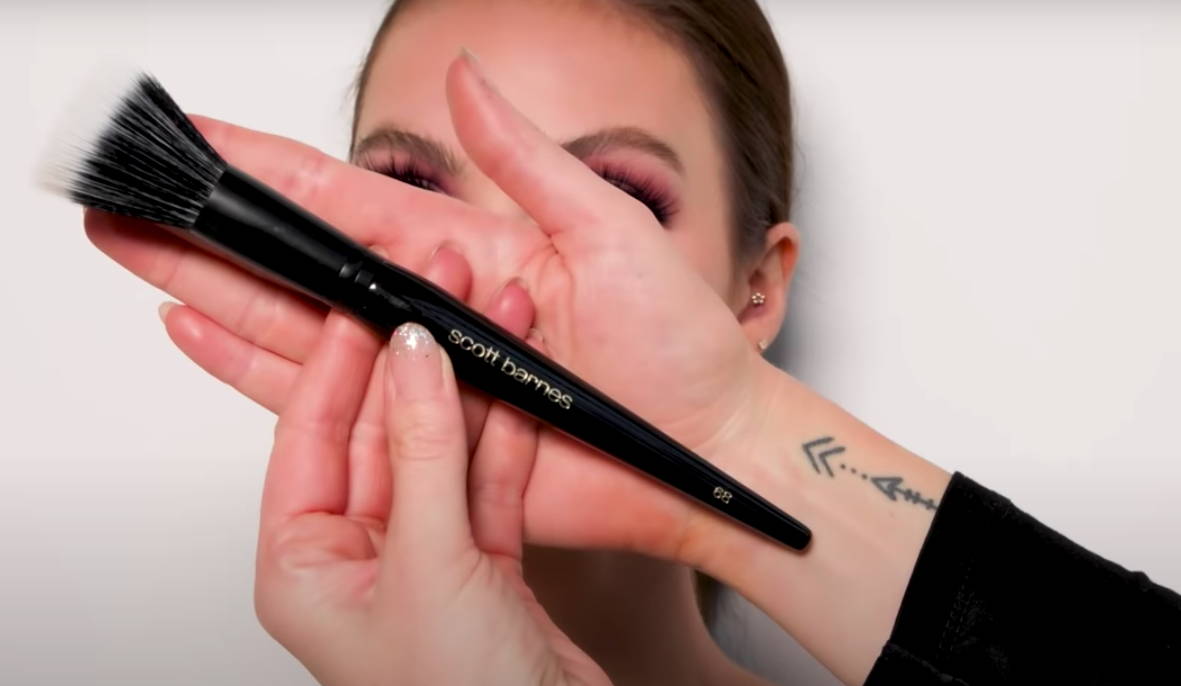 Duo fiber brushes are sometimes referred to as stipple brushes. Stippling is a technique used to create a flawless airbrush-like finish. You will notice with a brush like Scott Barnes Foundation Brush #68 the white bristles are longer and will pick up and apply the foundation to the skin. The shorter black bristles will blend the foundation when using the brush. You can use this brush for liquid or cream products. For the best results, it is recommended to use it with lightweight liquids. Be careful with using it with heavy foundations or too much foundation, as this type of brush may cause streaking.
PRO Tip: Apply the foundation to the back of your hand or on a steel palette. Lightly press the duo fiber brush into the foundation to coat only the longer bristles. Using an up and down motion begin pressing the product into your skin until you reach your desired coverage.
---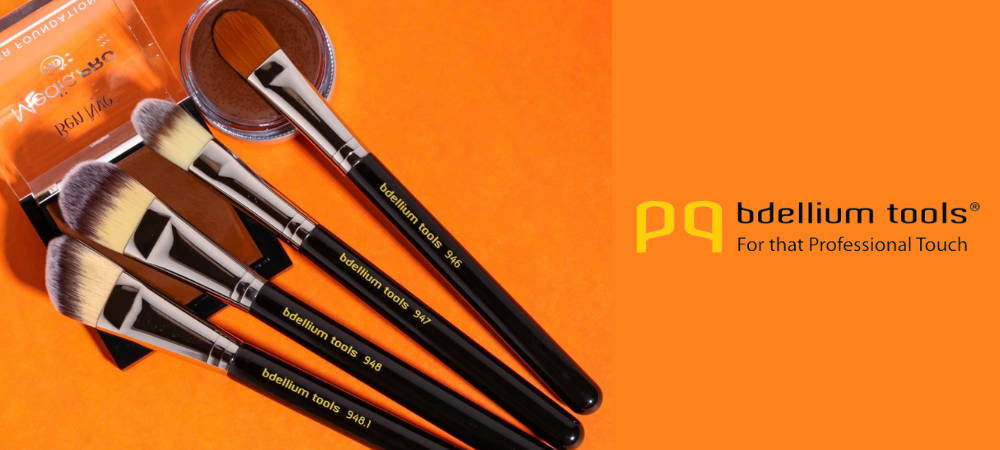 The flat foundation brush is considered to be a classic. A brush like Bdellium Tools Maestro Series #948 is a go-to for any foundation formula, regardless of the coverage or finish. It's recommended to start in the center of the face and work your way outward with flicking motions. Use short quick strokes to apply the foundation.
PRO Tip: Use this brush at an angle to apply and blend your cream contour products.
---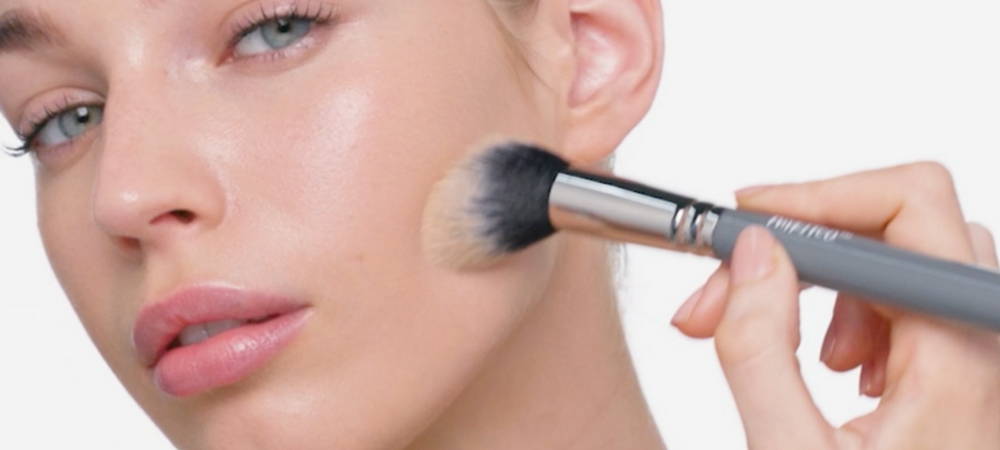 The Tapered Blending brush marries several tools in one. A brush like MYKITCO My Flawless Face Brush Medium 0.22 is not as dense as a full coverage brush, yet not as sheer as a stipple brush. This brush can be used with your liquids, creams, and powders. The shape of the brush allows you to apply the product to the smaller areas of the face. Using a buffing technique you can evenly apply the product to build up the coverage from light to full. 
PRO Tip: Use this brush to apply a setting powder by pressing and rolling the powder into the skin.
---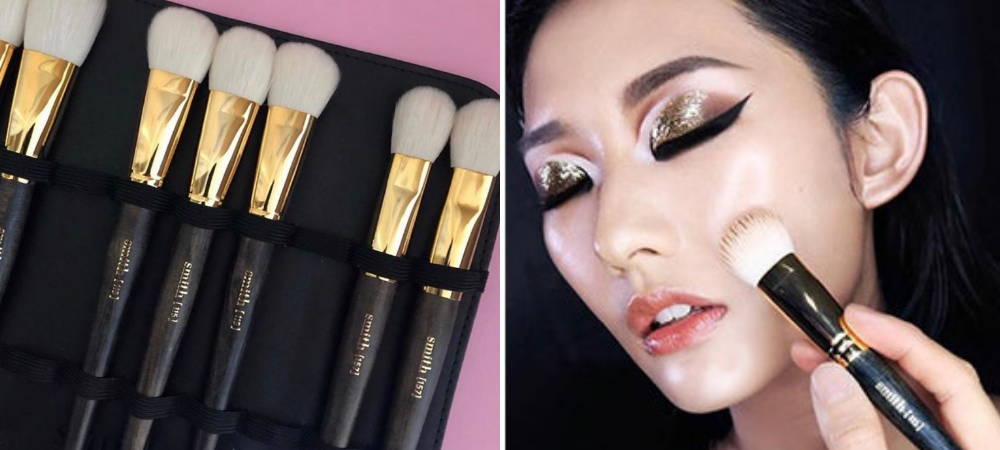 You will notice that with a Smith Cosmetics 115 Foundation Brush, the bristles are short, dense, and tightly packed together. With a buffing brush, there is less movement in the bristles meaning the product will lay closer together when applied. This will allow you to create a fuller coverage faster. This tool is great for creams and liquids.
PRO Tip: Stripe lines of foundation on the larger areas of your face. Hold the brush handle about mid-way up. Then in a circular, using buffing type motion blend out the foundation until even. For harder to cover areas, tap the brush to build coverage.
---
Our goal is to continue to seek out the best brands that we know you'll love, so stay tuned for more exciting news and brands as we head into the new year!
Are you ready to start exploring all the great products we have to offer? Click the pictures below to start shopping!
---
About Camera Ready Cosmetics
Camera Ready Cosmetics was founded in 2003 by Makeup Artist Mary Erickson. She dreamed of having a pro makeup showroom where artists could play with professional products without the typical makeup store attitude.
Today, our team of beauty industry veterans work together to curate the best quality products on the market. We partner with brands who respect the industry and formulate products for true working artists. You won't find CRC in high-end malls, and we don't wear matching brush belts.
If you want to play with products for a few hours and buy nothing, that's okay ... come in and play! Our store is your playground.