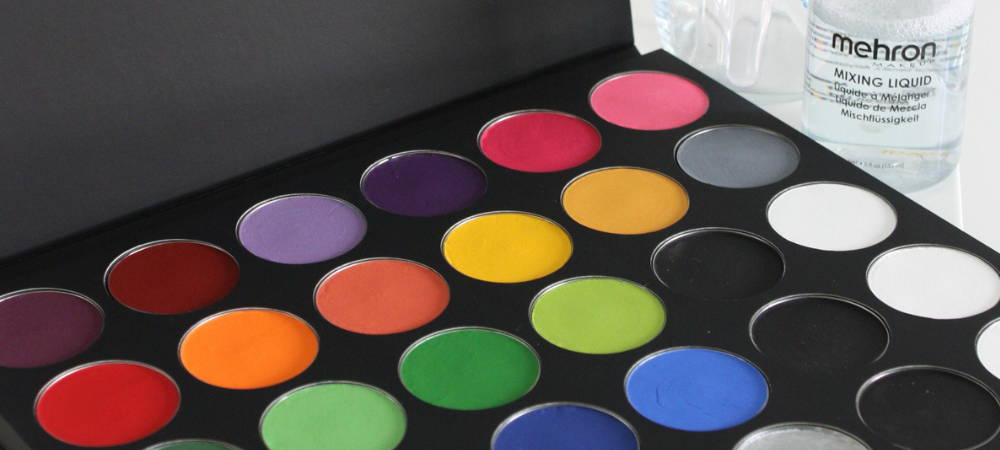 When it comes to creativity and makeup, there is nothing more awe-inspiring than a good SFX transformation! Do you have any of our Top SFX products for 2021 in your collection? Let's find out!
---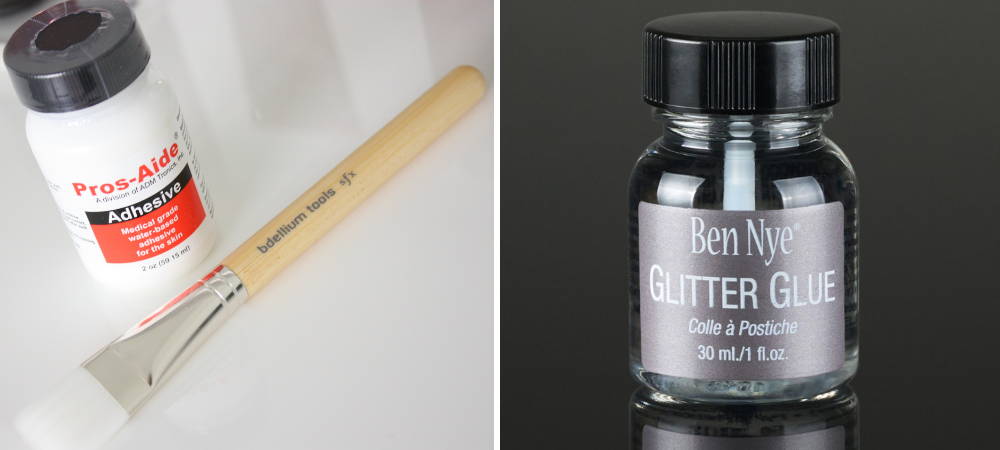 A good adhesive can be the glue that holds your entire look together (literally and figuratively). However, there are a few important steps you'll want to keep in mind when using it. If you are applying it on others, or if it is your first time using it, it is always a good idea to check the ingredients to ensure you or your client are not allergic to any of the items listed. A patch test is a good way to ensure the person does not have an adverse reaction to the adhesive being used. It is also important to keep a professional adhesive to always have a remover on hand.
3. Pros-Aide® Adhesive "The Original"
Pros-Aide has been used in thousands of projects in filming major motion pictures, stage, and TV. It is a water-based medical-grade adhesive that can adhere prosthetics and appliances to the skin for long periods without irritation because it is safe to use on all skin types and even on sensitive areas. It gives a strong bond that lasts all day and night and has high water resistance. Pros-Aide is also commonly used by pros to block out eyebrows.
Anyone who has ever worked with glitter knows how messy it can be. Rest assured, when you use Ben Nye's Glitter Glue, your glitz isn't going anywhere! The durable, lightweight formula applies neatly and thinly with a built-in applicator brush. It is sturdy enough to tack down sequins, small rhinestones, and accents alike. This alcohol-based solution removes easily with a mild cleanser or with soap and warm water.
Our number one adhesive blurs the lines between the beauty and SFX world. Whether you're applying lashes or another form of embellishment, this world-famous lash adhesive is latex-free and waterproof and will lock everything in place. In a pinch and need to secure rhinestones, foils, or small accents? This adhesive is up for the task!
Honorable Mention-Ben Nye Liquid Latex
Although Ben Nye's Liquid Latex just barely missed this year's list, we could not mention adhesives without mentioning this versatile product. It is a staple in any special effects artist's kit! Use it for sealing modeling wax, creating your own 3D appliances, applying directly to the skin for an aged look, or creating realistic blisters and wound effects. In case you missed our Back to the Basics Series, check out our blog Three Easy Ways to Use Liquid Latex, SFX Tutorial with @caykeface to learn tips and tricks on working with liquid latex.
---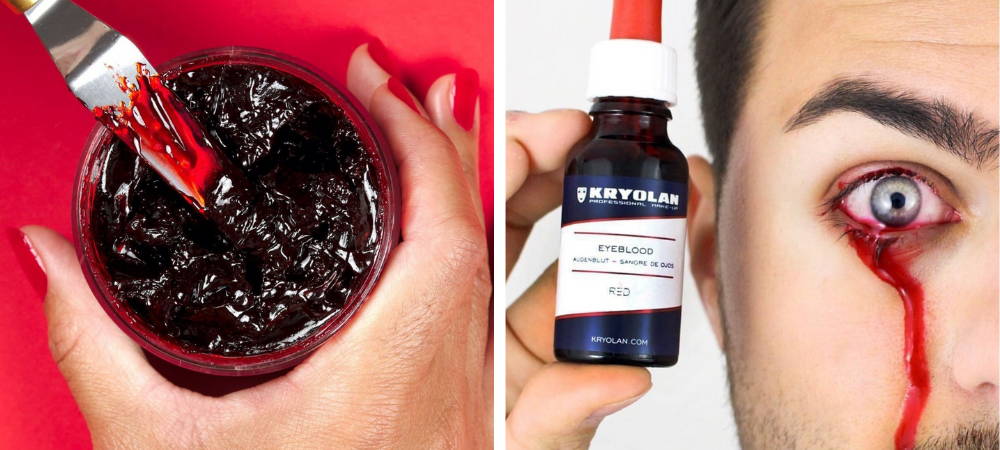 Whether you're into film production, cosplay, or enjoy creating special effects at home, we've got you covered with the following top SFX products.
Ben Nye's Fresh Scab is just what the wound ordered with its natural ability to "scab over!" The brownish tint gives an ultra-realistic look while the jelly-like consistency is perfect for adding dimension to create a clotting effect. This product is corn-syrup based with a fresh peppermint flavor that is safe and pleasant to use in and around the mouth.
The name says it all. Kryolan Eye Blood is a fake blood that is eye safe. It is one of the most coveted products in the SFX world and is perfect for special effects on film, theater, or for creating super cool content on social media. You can level up any look with just a few drops of this product. Although it is safe to use in the eye area, never use this on an irritated eye or with contact lenses. See this product in action as @kristen.b.artistry demonstrates how to use Kryolan's Eye Blood in our Back to the Basics: SFX Tutorial Series, Pt. 16 - SFX Blood.
Drum roll please…Ben Nye's Nose & Scar Wax takes the number spot for Best Special FX Product and has been a favorite for film, theater, and SFX enthusiasts for decades. The possibilities are endless with this pliable, yet firm modeling wax. Once warmed gently, you can use it to manipulate the appearance of your skin to imitate flesh wounds, create a "broken nose," a witch's chin or even bullet holes. It comes in three translucent tints to resemble real skin.  
Honorable Mention: 3rd Degree Silicone Modeling Compound
Not only has 3rd Degree Silicone Modeling Compound made it as an honorable mention on this list, but it was also an October Staff Pick for our Beauty Advisor, Chelsie. "When it comes to creating cuts and wounds or even blending the edges on a prosthetic piece, 3rd Degree Silicone has saved me so many times," she explains. "The "Clear" formula allows my cuts to look more life-like, and I can also mix in or apply foundation on top of it to be a perfect match to the skin. This blends like a dream and gives you a little bit of playtime before drying down."
---
A round of applause for the following theatre must-haves! Whether you're a student, an actor, or an educator, odds are you've used a few of these products before!
In theatre, bringing a character to life may require a bit of body paint. You have all the colors of the rainbow and more with Mehron Paradise Makeup AQ. This cushiony makeup is water-activated and easy to use. It gives you full control of color concentration and can be applied with a sponge or brush. If you only need one or two shades for your performance, don't worry you have options with Mehron's Paradise Makeup AQ. We offer singles, refill cakes, and palettes of all sizes to choose from.
You can't discuss theatre without including Ben Nye. This pro brand has been the leading manufacturer of stage makeup for decades, so it's no surprise two Ben Nye kits made our list. The Personal Creme Kit is not only perfect for stage performances, but it is also a great choice fordance recitals and choir performances. This kit provides professional-quality makeup that will last all performance long at an affordable price. On average you can achieve 12 makeup applications per kit.
1. Ben Nye Theatrical Creme Makeup Kit
Ben Nye's Theatrical Creme Makeup Kit provides you with a full range of professional makeup and tools to achieve looks for theatrical, performance, and film makeup. Products include classic creme foundations, rich contour, blush, and highlight colors, flexible nose & scar wax, aging hair color, versatile liquid latex, and various creme colors and more. In other words, you'll be able to create a vast range of characters and looks with this value-packed set! These kits come in a variety of skin tone ranges to allow artists, enthusiasts, and actors to create with products perfectly suited for their complexion.
---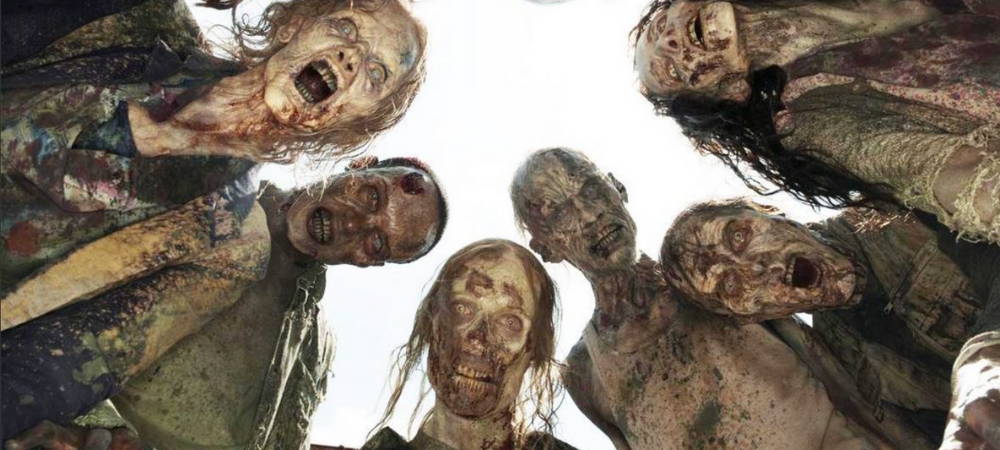 We've got you covered with the top brands and products for your SFX needs but wanted to give these brands a special shout out for bringing something unique to the Special FX world.
The words "easy" and "prosthetics" are not often used together, but Out of Kit created appliances that are easy to apply for beginner and professional special effects artists. Each and every piece was developed and created by artists that understand the demands of production and the time restraints as makeup artists. Out of Kit premium "peel and stick'' silicone prosthetics replace traditional prosthetics while giving you realistic effects. Do not be fooled by the ease of the application; these pieces can still perform and withstand extreme conditions.
Founded by artist Donna Nowak, ProAiir Makeup is a professional-grade airbrush, sponge, and brush-on vegan face and body art makeup company that has been creating SFX kit staples for decades. You can use it with an airbrush machine, but it performs just as well with a brush-on application. It's the most waterproof makeup on the market but can be easily removed with liquid soap and water, baby oil or makeup remover.
Premiere Products Inc. has created numerous iconic SFX products including Green Marble Selr, Blue Marble Selr, Skin Illustrator Palettes, and Telesis. All of their products are made in the USA and are vegan and cruelty-free. Their commitment to providing the highest quality of products to the makeup, special effects, film, and television industries landed them on this list of Honorable Mentions of Special FX Brands.
---
Our goal is to continue to seek out the best brands that we know you'll love, so stay tuned for more exciting news and brands as we head into the new year!
Are you ready to start exploring all the great products we have to offer? Click here to browse our SFX products or click the pictures below to start shopping!
---
About Camera Ready Cosmetics
Camera Ready Cosmetics was founded in 2003 by Makeup Artist Mary Erickson. She dreamed of having a pro makeup showroom where artists could play with professional products without the typical makeup store attitude.
Today, our team of beauty industry veterans work together to curate the best quality products on the market. We partner with brands who respect the industry and formulate products for true working artists. You won't find CRC in high-end malls, and we don't wear matching brush belts.
If you want to play with products for a few hours and buy nothing, that's okay ... come in and play! Our store is your playground.