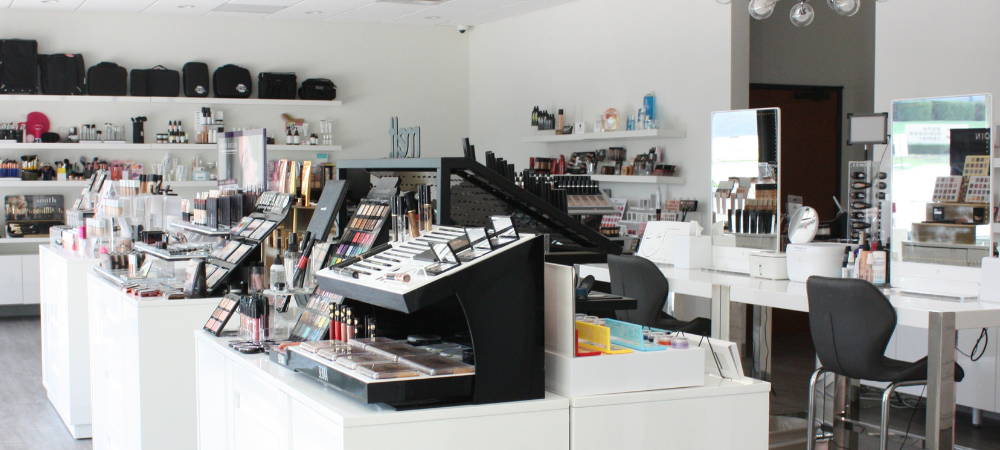 A look inside our Dallas, TX, showroom
It seems like we blinked our eyes and another year flew by, but what a beautiful year it has been! From the addition of 19 new brands and a wealth of new releases, it's been a year we will never forget.
As we do each December, we like to reflect upon the beauty trends and the highlights from the year. From your favorite products, new collections, and our own favorite moments, let's discuss the products YOU have been loving this year!
---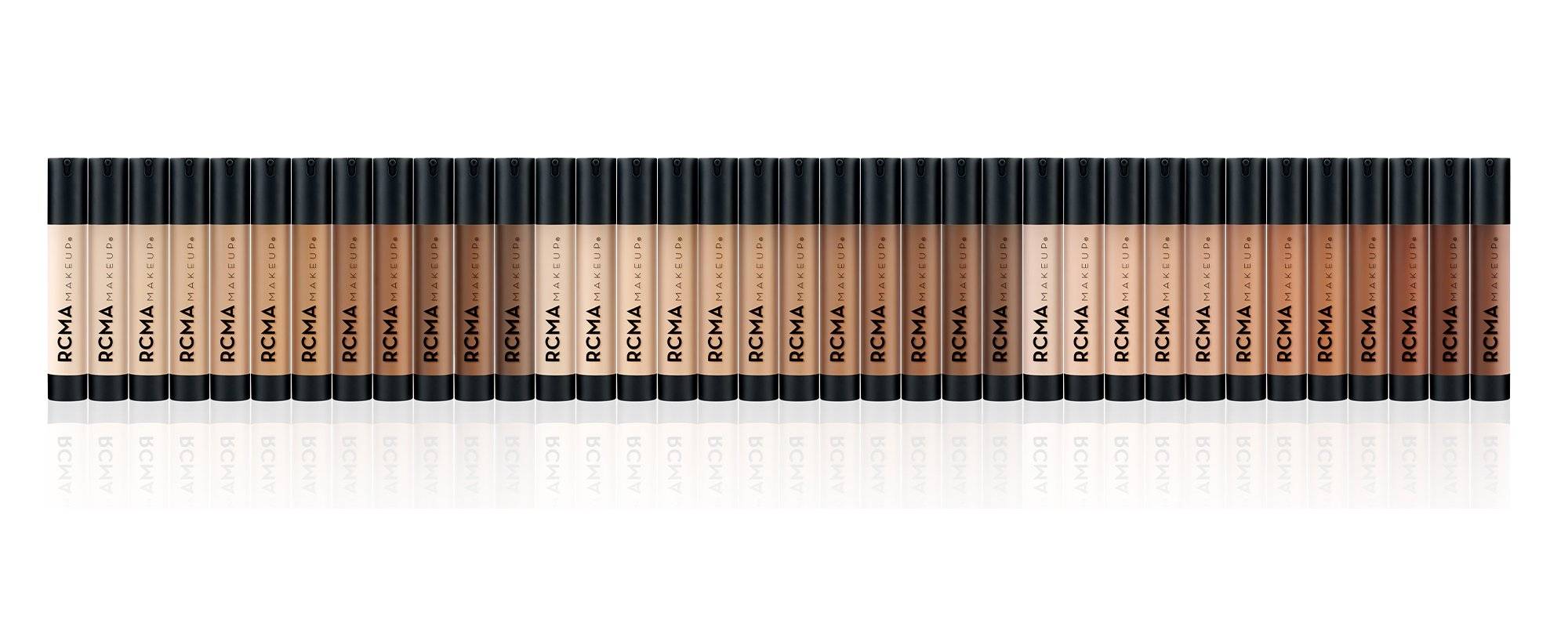 2021 Best of: Face Makeup
This year, our top three face products are true professional staples. These products are the items that you, our beauty community, bought the most of this year. They are the workhorses, the items that can be used no matter the job (bridal, editorial, etc.), and if you're a pro, odds are you have most of them in your kit. If you're a makeup lover that wants to learn what the pros love and use, be sure to take notes on the products below!
3. Make Up For Ever Ultra HD Face Essentials Palette
Co-created with Make Up For Ever's pro makeup artists, the most essential shades were hand-picked out of their two most famous blush and foundation palettes for you to get the best of everything. This universal multi-use palette provides 12 shades to use alone or blend together. Mix the shades together to create your own unique makeup look & play with them to sculpt the face at your heart's content.
2. Danessa Myricks Vision Cream Cover
Envision perfect skin that has a smoother and more even tone. Now imagine if you could achieve that look with a foundation that provides long-wearing high coverage while still feeling comfortable all day. Danessa Myricks' Vision Cream Cover fits the bill and is an all-in-one foundation & concealer created with the latest in texture minimizing technology to model the art of perfect skin while defying age, concealment of skin conditions such as hyper-pigmentation, and the ability to cover uneven discolorations while appearing like gorgeous skin. This foundation was designed for makeup lovers and artists alike and is available in a variety of sizes ranging from samples to kits containing 10 shades for working artists to expand their kit.
RCMA VK Foundation is a professional, highly pigmented, blendable cream base that is formulated without perfume, mineral oil, or lanolin. It performs beautifully for photography, film, and anywhere high-definition quality is needed with a finish that feels light enough for every day wear as well. While it's been a makeup artist staple for years, many makeup lovers have started adding the popular 5 Pan version of this pro classic to their foundation lineup because it offers a range of shades to help you customize the perfect shades for contour, highlight, and base all in one convenient and portable palette! For the pro on the go, we recommend either buying a premade palette or even creating your own using our Palette Builder and the single refills of this beloved formula!
Honorable Mention
In June, RCMA released a Liquid Foundation, Liquid Concealer, and new powders to complement their existing lineup of complexion products. Since then, it's been dubbed "The BEST FOUNDATION I've ever used..." by beauty influencer Tati Westbrook and received rave reviews from pro artists like Wayne Goss.
---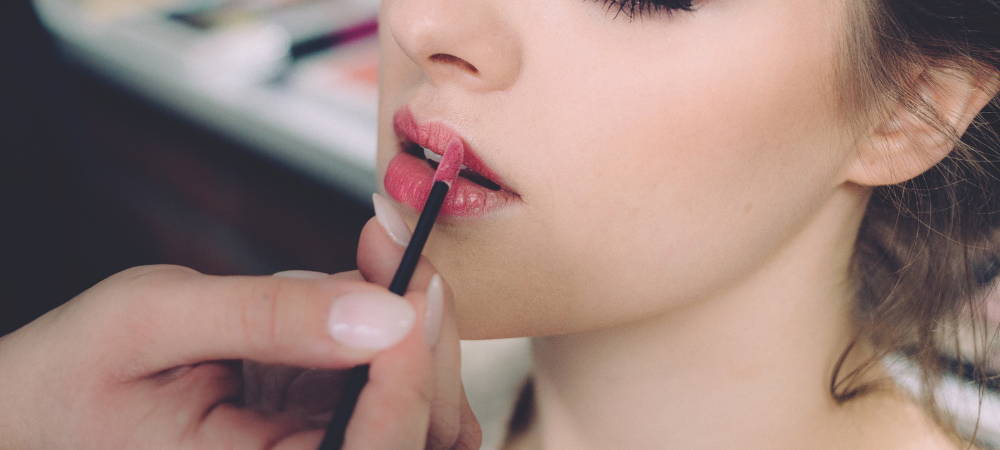 This year, bold lips were back, and these products truly delivered! Although they're designed with the makeup artist and a wide variety of clients in mind, we know they're the perfect way for makeup lovers to enjoy some of the best formulas the beauty industry has to offer.
3. Ben Nye One for All Palette
This handy lip palette consist of beautifully, creamy shades of nudes, pinks, and reds, perfect for matching to any client. Save time in your appointments and room in your kit! This sleek, compact case has a clear lid for instant accessibility. Ben Nye's formula has a rich, moist base that lasts throughout the hours offering full coverage and endless possibilities.
2. Graftobian Super Palette
Graftobian's long lasting lip formula has been a long-time favorite for pros, and this 18-Color Super Palette is the ultimate must-have for those wanting a wide range of shades in a single palette. The formula is ideal for print and film work, and the palette includes a 4 x 6 inch mirror, and a lip brush groove making it extra kit friendly. The colors included may be viewed here and offers Graftobian's best selling shades.
1. Danessa Myricks Beauty Luxe Cream Palettes
In true Danessa Myricks' fashion, these pro palettes are filled with an innovative cream-based formula that can be used multiple ways. If you're after a dewy blush, tap a little onto your cheeks. However, the most popular way to use the Luxe Cream Palette is for the lips. The Feminist palette features more vibrant reds, corals, and pinks while The Nudist offers a wide range of nudes perfect for any occassion.
Honorable Mention: Mehron Lipstix Sealer
While this product didn't make the top three list, it definitely made a splash this year on YouTube! This smudge and waterproof formula seals color in with just a light coating to keep color from fading or transferring. It's essentially like a setting spray for your lips, and a little goes a long way to help keep your lipstick in place.
---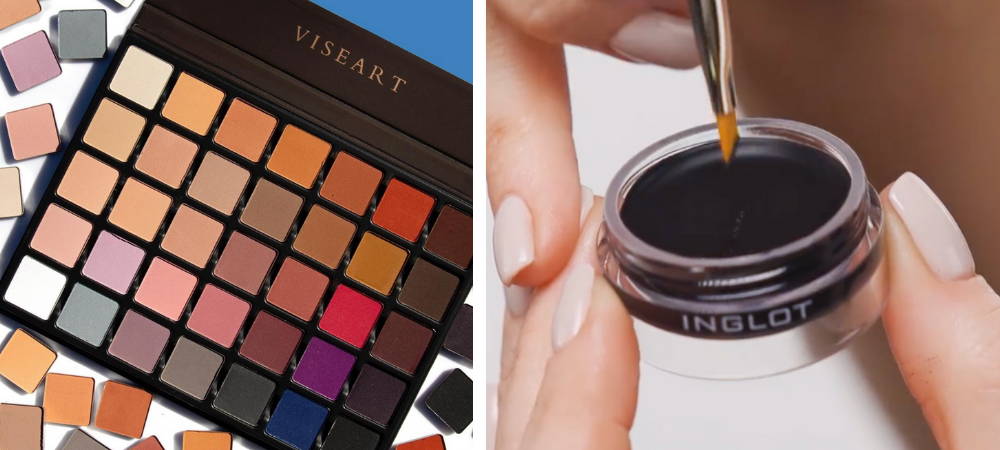 It's no surprise there was still a big focus on eye makeup this year! Do you have any of our top three eye products in your collection?
3. Lethal Cosmetics MAGNETIC Pressed Eyeshadow
If you love unique colors, a range of finishes, and silky smooth mattes, you will love Lethal Cosmetics MAGNETIC Pressed Eyeshadows. You can shop singles in metallic, matte, and multichrome shades or explore a range of pre-built palettes. However, if your inner artist is feeling extra creative, you can build your own palette using our palette builder. Lethal Cosmetics, based in Berlin, takes pride in sourcing ethical ingredients including ethically-sourced Mica.
Back by popular demand, this pigment-rich palette of 35 essential matte shades has been expanded upon to create the ultimate work-ready professional palette. Grande Pro 1X extends upon the iconic Viseart Grande Pro 1, redesigned featuring the addition of 11 new mattes, highly requested by loyal makeup artists and Viseart makeup lovers with shades ideal for shading, highlighting, and defining.
Totaling 35 shades in the new 1.5 gram pan size of the Étendu collection, these shadows are ideal for interchangeability and endless creativity. New shades include: 15 (Letterbox), 9 (Creme), 16 (Piglet), 23 (Liaison), 3 (Café Creme), 10 (Dove), 31 (Thistle), 25 (Framboise), 5 (Nude Caramel), 11 (Bis), 19 (Blush).
The universally flattering shades are magnetized, allowing for easy customization for the artist who requires flexibility. Housed within Viseart's iconic proprietary convertible packaging with folding easel and conveniently laid out to support global skin tones with blending and mixing of hues in one artist's palette!
Odds are, you either own this cult favorite liner or have heard about it through the grapevine, and for good reason! This buttery formula will not go anywhere once applied and boasts a smudge-proof, budge-proof, and crease-proof finish. It is available in a wide range of highly pigmented shades in a waterproof formula that will last all day (and night).
---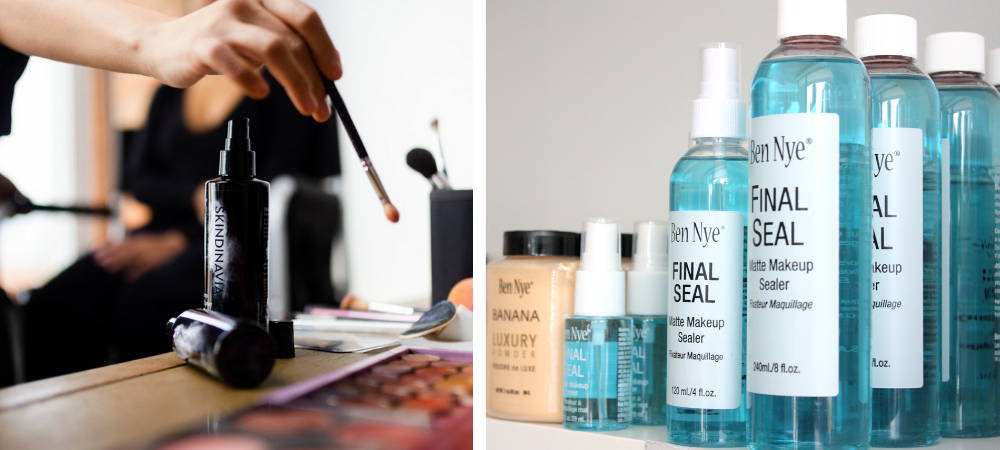 2021 Best of: Setting Sprays
Last year, makeup influencer and entrepreneur Jackie Aina put Final Seal on the radar of many makeup lovers, but this year introduced even more beauty enthusiasts to the world of professional makeup sealers. Our best selling setting sprays are listed below. Want to learn more about setting sprays? Check out "All About Setting Spray" blog series!
3. Skindinavia Bridal Makeup Finishing Spray
This award-winning formula perfectly balances the skin and offers makeup protection for the most important events! It controls excess moisture and levels out temperatures with Skindinavia's patented Temperature Control Technology so your makeup stays fresh and flawless for up to 16 hours.
Wear it alone to provide a satin-like finish to your face or under makeup for extra makeup protection to ensure your makeup won't budge through hours of dancing the night away. Oil, paraben, and sulfate free, this formula is ideal for all skin types - even sensitive!
This setting spray needs no introduction. Pro makeup artitsts have been using it for years, but thanks to a a viral TikTok video, this sealer skyrocketed in popularity amongst makeup lovers. Fixing Spray creates an invisible protective film which prolongs the life of the makeup. It's a favorite for those working in theatre, bridal, and SFX, and it has a permanent place in our kits, too!
This pro staple sealer has been a pro favorite for decades and is the number one choice for stage makeup, film, and more, but it gained mainstream appeal in 2020 thanks to Jackie Aina's Mask Proof Makeup tutorial on YouTube. While the 2 oz spray bottle was our most popular size, it is also available in 1 oz and 4 oz spray bottles and 8 oz and 16 oz bottles with caps for those wanting to refill their smaller bottles.
Honorable Mention: FITISH Beauty Don't Sweat It
For those looking for a unique everyday setting spray with skincare benefits, we recommend FITISH Beauty Don't Sweat It! This CBD-infused sealer comes in at fourth place in popularity this year and locks in makeup and provides lightweight moisture. It's formulated with skin-loving ingredients like aloe, green tea, allantoin, and eucalyptus, so spray with abandon and know your skin will thank you for it later!
---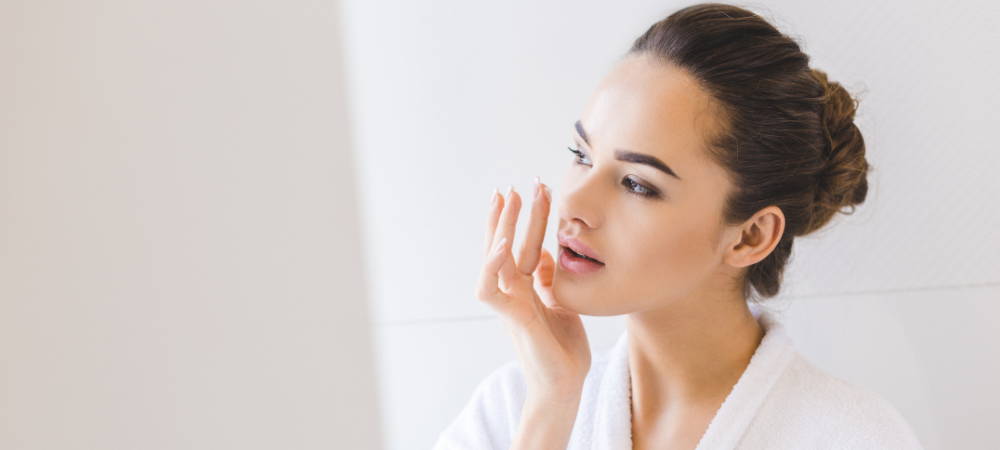 We know how important it is to be able to test drive a product to find the perfect shade and to see how it works on your skin before purchasing the full-size, and we proudly offer a wide range of samples including foundation, powders, and more - both in our Dallas showroom and online! Keep reading to see what samples were the most popular this year!
3. Face Atelier Ultra Foundation
A favorite for bridal makeup artists and those that want a lightweight foundation that gives you a your-skin-but-better look, Face Atelier's Ultra Foundation is one of the industry's best kept secrets! This self-setting silicone-based foundation has a built in primer and is a great choice for textured skin because the silicone create an optical blurring effect that diminishes the look of fine lines and wrinkles, creating the illusion of a smoother, more uniform skin with a naturally dewy finish It can be built up to full coverage or sheered out perfectly for those that want lighter coverage.
Say goodbye to texture and visible pores with Hot Makeup's Pores Away Vanishing Cream. A little goes a long way with this primer, so it's no surprise many folks that buy a sample end up purchasing the full-size! Simply apply to moisturized skin with a sponge for smooth application before foundation or by itself for instant blurring and to smooth the appearance of textured skin. This oil-free formula nourishes skin with Vitamin E while helping your makeup stay on longer.
1. Joe Blasco Ultrabase Foundation
There's a reason this is one of Kim Kardashian's personal favorites, and scores of artists over the span of decades agree - there's nothing quite like Joe Blasco Ultrabase Foundation! This creamy, weatherproof, ultra lightweight foundation is packed with color to effortlessly conceal stubborn hyper-pigmentation, blemishes, and uneven skin tones. Kim Kardashian's tone is Olive Beige 3.
Just a little goes a long way and lasts throughout the day. With superior coverage and 38+ shades to choose from, there's an Ultrabase for everyone! Apply with a dampened or dry sponge and build for desired coverage.
Honorable Mention: RCMA No Color Powder
RCMA No Color Powder came in at the fourth place for our best selling samples this year, and we know why. It's one of those "is it too good to be true" types of products that you hear about and wonder if it's worth the hype, and the 1980+ reviews on our site will let you know that is truly 5-star worthy. It does exactly what you need it to, no more and no less! This totally translucent powder disappears for a completely invisible hold and keeps shine at bay. If you prefer a pressed version, you can purchase that here.
---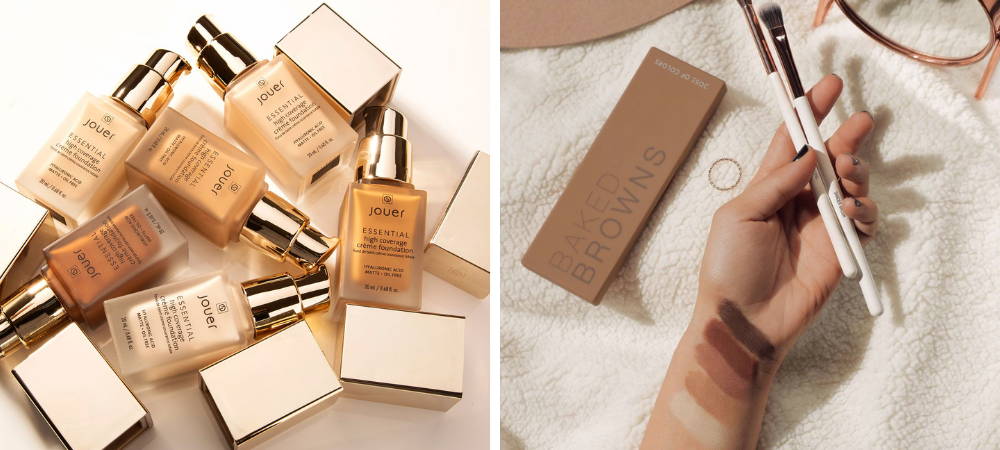 We feel lucky we had the chance to introduce more makeup brands to our lineup this year including well-known brands Jouer Cosmetics and Dose of Colors. However, many of the newest members to our Camera Ready Family found us while searching for indie brands we started carrying this year including Sydney Grace.
If you love discovering the best next thing, we recommend checking out the following:
Meloway is a new brand that offers a unique twist on mascara and one of the best eyeliner pens you'll ever use. The Meloway Your Way Mascara and Primer both have a pivoting brush applicator to give you precise application that can reach even each and every lash! Gavissi is a Florida-based family-owned company that creates unique shades of water-activated liners including best selling multichrome liners and UV-reactive shades. From individual shades to split-color pans, we know you'll have fun experimenting with Gavissi.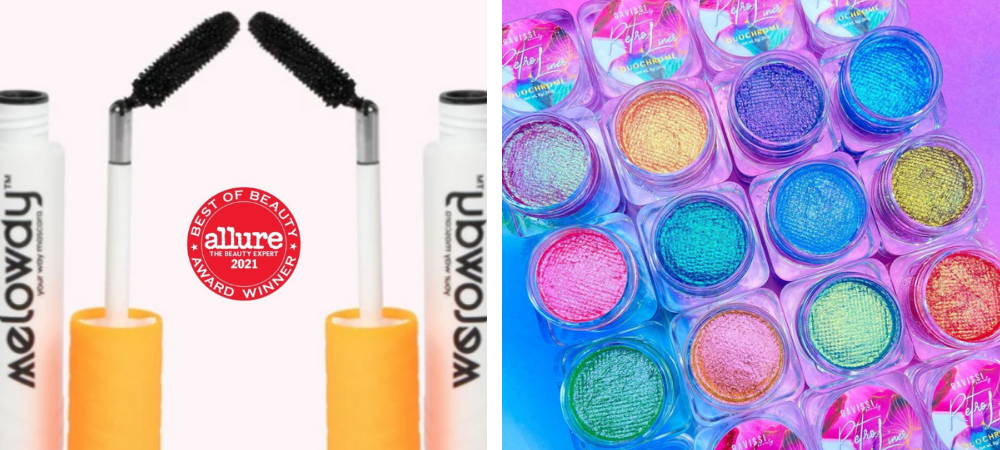 ---
Our goal is to continue to seek out the best brands that we know you'll love, so stay tuned for more exciting news and brands as we head into the new year!
Are you ready to start exploring all the great products we have to offer? Click the pictures below to start shopping!
---
About Camera Ready Cosmetics
Camera Ready Cosmetics was founded in 2003 by Makeup Artist Mary Erickson. She dreamed of having a pro makeup showroom where artists could play with professional products without the typical makeup store attitude.
Today, our team of beauty industry veterans work together to curate the best quality products on the market. We partner with brands who respect the industry and formulate products for true working artists. You won't find CRC in high-end malls, and we don't wear matching brush belts.
If you want to play with products for a few hours and buy nothing, that's okay ... come in and play! Our store is your playground.