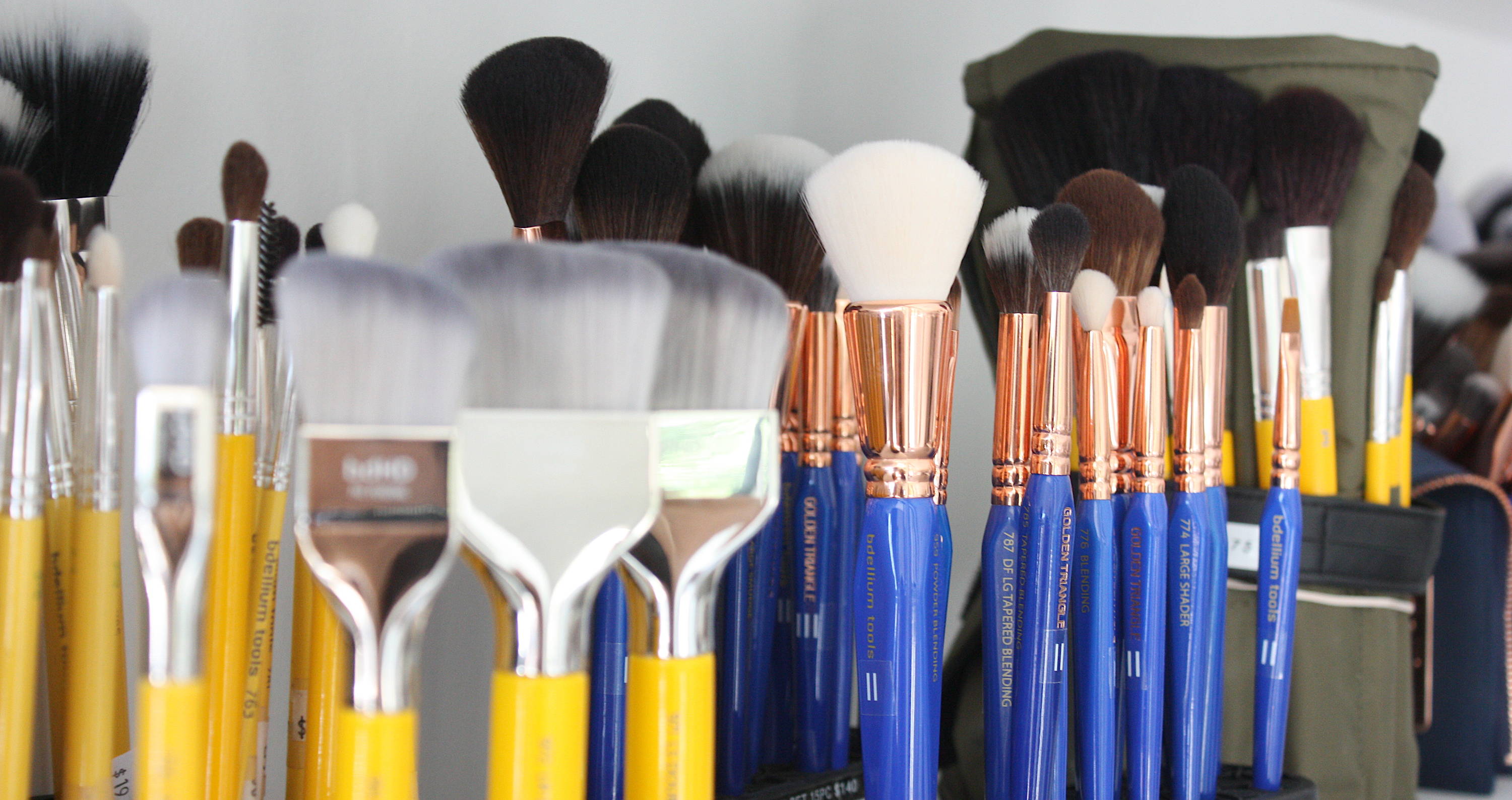 As beauty lovers, products that make getting Camera Ready easier and faster are always at the top of our favorites lists! That's why we get so excited when we find a great hair care product, new tools, and skincare that can help give us a great base for makeup. Let's dive into the products you loved the most this year!
---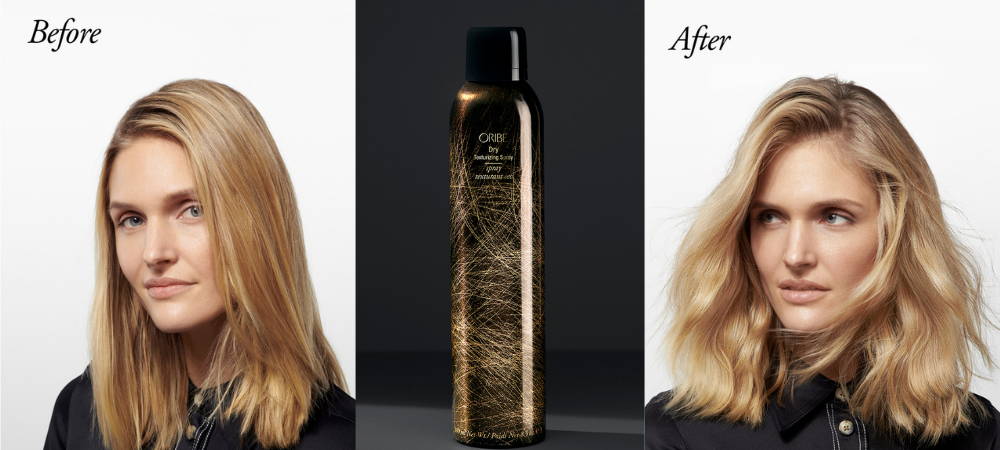 Our top products were based on the items you bought the most this year, and for the hair obsessed, our list is dominated by one brand. Oribe offers professional hair care formulated without parabens and sodium chloride. Their entire line of products is gluten-free, cruelty-free, color and keratin treatment safe, and offers UV-protection for the hair. Each of the following award-winning products are available in travel size as well as full-size options.
3. Oribe Gold Lust Repair & Restore Shampoo
This rejuvenating cleanser combines centuries-old healing oils and extracts including cypress, argan, and maracuja, with a revolutionary bio-restorative complex to balance the scalp and reinforce the inner strength of each strand. Your hair will reawaken to its glossiest, healthiest prime.
2. Oribe Gold Lust Dry Shampoo
Instantly clean with Oribe Gold Lust Dry Shampoo. Extend your blowout and prevent damage with this transformative dry shampoo. It absorbs product buildup, oil, and impurities with translucent powders while soothing the scalp, restoring strength, and softness. Fragrance-retention technology means Oribe's signature scent stays with you all day.
1. Oribe Dry Texturizing Spray
Get bigger, better, full-on glamorous hair with this revolutionary spray. This invisible dry hair spray builds in incredible volume and sexy texture. Patented polymers absorb oil at the roots, leaving you with just-styled hair for days (and nights). So easy to use, shake, and spray where you want volume.
Honorable Mention: SACHAJUAN Scalp Shampoo
SACHAJUAN is known for their proprietary blend of ingredients called Ocean Silk Technology. Simple in its roots yet highly effective, Ocean Silk Technology is derived from the extract of two cold-water algae—Rhodophycea and Chondrus. By perfectly combining these ingredients, SACHAJUAN's Ocean Silk Technology improves elasticity and adds long-lasting moisture and shine to the hair. It works both on the surface and the interior of the hair, nourishing the scalp and adding to the hair's mineral balance.
This special shampoo is formulated with piroctone olamine and climbazole to remove dandruff and to soothe an irritated scalp. Rosemary oil, menthol, salicylic acid, and ginger extract soothe and maintain healthy moisture balance of hair and scalp.
---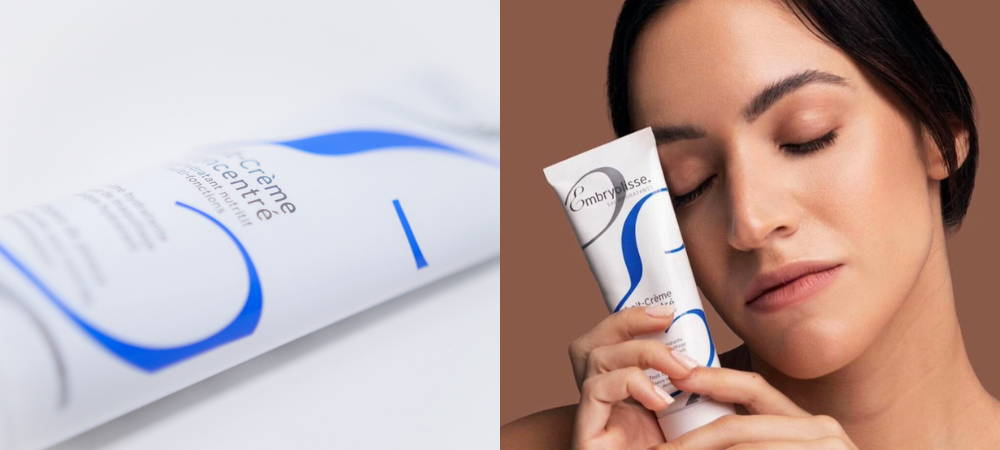 Most makeup artists will agree beautiful makeup starts with beautiful skin. Each of the following products not only work beautifully on their own but can be used to prep the skin before foundation.  
This luxury facial oil has a unique blend of 9 nourishing oils and skin-friendly ingredients like plante-derived Squalene and Gold leaf designed to leave your skin feeling smooth & hydrated bringing forth your natural radiance.
This lightweight formula was designed to work with all skin types with special attention to oily skin. It hydrates the skin leaving it with a natural-looking radiant finish. Wear it alone for a boost of hydration day and night, or mix a small drop of the Beauty Oil with your favorite foundation for added luminosity.
2. Embryolisse Hydra-Mat Emulsion
This nourishing and mattifying lotion penetrates deeply into the skin, leaving the face feeling fresh and hydrated. A true multi-tasker, Hydra-Mat balances moisture while absorbing excess oil and shine. Apricot oil tones the skin, leaving the face feeling soft, smooth, and matte all day. The jellylike texture is lightweight and dissolves quickly, making it ideal to use under makeup for a flawless face that lasts into the night.
1. Embryolisse Lait Creme Concentre
Peek inside any Makeup artist's kit and you are sure to find a tube of Embryolisse Lait Creme Concentre 24 Hour Miracle Cream. A cult favorite among pros since 1950, this intense and nourishing lotion is three products in one: primer, moisturizer, and makeup remover. The light and silky texture absorbs easily into skin, leaving it soft, supple, and camera ready.
Full of nourishing ingredients like shea butter, fatty acids, and soy proteins, it repairs and firms the skin, restores elasticity, and creates a healthy glow reminiscent of younger days. The beauty industry's secret weapon, this hardworking cream can also be used to reduce irritation after shaving, as a foundation mixing agent, and even as a hair texturizer.
Honorable Mention Fitish Beauty Dewing It Moisturizer 
Packed with nutrients, Fitish Beauty Dewing It Moisturizer will leave your skin beautifully dewy. It's fragrance-free and filled with botanical antioxidants including CBD. The lightweight whipped texture leaves your skin dewy and supple without leaving you feeling sticky or greasy, and a little goes a long way. It protects the skin from environmental damage and helps to clarify and hydrate for smoother skin while promoting collagen production.
---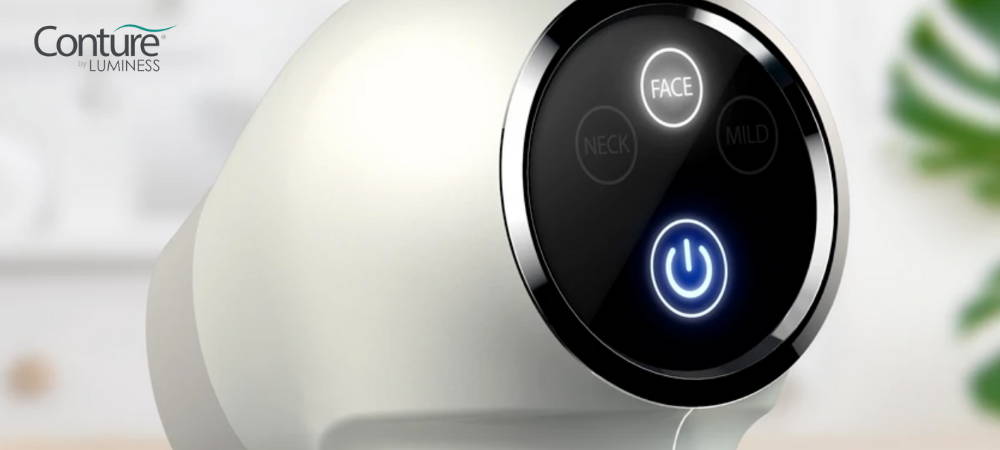 The term "tools" can apply to different types of products including brushes, applicators, and even skincare devices. However, the common thread for all of the products we consider tools is that they improve the makeup, skincare, or hair care application or experience. Let's discuss the tools you loved the most in 2021!
Create the most flawless, natural-looking skin-like finish with the Temptu Air. This cordless airbrush device can achieve red-carpet beauty in minutes, using less makeup than traditional makeup. In othr words, you'll enjoy a simplied and a more hygienic beauty routine. The three-speed airflow and SoftTouch control allows you to customize coverage from sheer to medium-to-full. Temptu has revolutionized the makeup industry with this portable device. It is no wonder this tool is a staple in so many makeup artist's kits. Looking to get started with airbrush makeup? Temptu offers the Temptu Air Best Sellers Basics Kit including the Temptu Air device.
2. GLAMCOR Multimedia X (w/ Selfie Function & Universal Phone Clip)
The GLAMCOR Multimedia X with Selfie Function & Universal Phone Clip has color temperature adjustability, remote control, and an array of accessories for all devices. It's a portable lighting studio that is lightweight, durable, and powerful. The MULTIMEDIA X is the ultimate content creation solution. With the Bluetooth Selfie Function, you can pair your smartphone to the light and use the remote control to take your photos and video to the highest level. Use the Multimedia X to film your tutorials by adding a camera, iPad, or smartphone. Great lighting is a must-have for makeup and photography.
In our Danessa Myricks's Camera Ready Favorites Blog, she mentions that "amazing lighting is a non-negotiable for me! If I'm on a live, or hosting a masterclass, GLAMCOR has some amazing lighting options for all artists."
1. Conture Kinetic Skin Toning System w/ Serum
It is no surprise this viral sensation landed in our #1 spot after Jessica Alba described the Conture Kinetic Skin Toning System as a tool "that does all the things". Beauty Influencer Tati Westbrook tested this skincare tool and said she looked younger and sculpted thanks to the treatment.
Conture is committed to discovering new ways to care for skin that are easy, painless, and deliver proven results. They have done just that with their Kinetic Skin Toning System by utilizing Isometric Compression combined with Low Frequency Vibrations to gently stimulate and tone skin for a more youthful-looking appearance. This technology is similar to those used, and once only available, by professionals in med-spas and skin centers. Used daily, the Conture Kinetic Skin Toning System has been clinically shown to enhance the appearance and absorption of skin. Resulting in the overall signs of aging, dull and tired-looking skin are improved and skin is left feeling and looking radiant and more youthful.
Honorable Mention MYKITCO My Pro Selects Makeup Brush Set
The MYKITCO My Pro Selects Makeup Brush Set contains a selection of 16 MYKITCO brushes hand-picked by makeup artist and co-founder Jame Molloy. You have every brush you need to create flawless skin, stunning eyes, perfect brows, and defined lips. These brushes are trusted by makeup artists and loved by makeup lovers alike.
---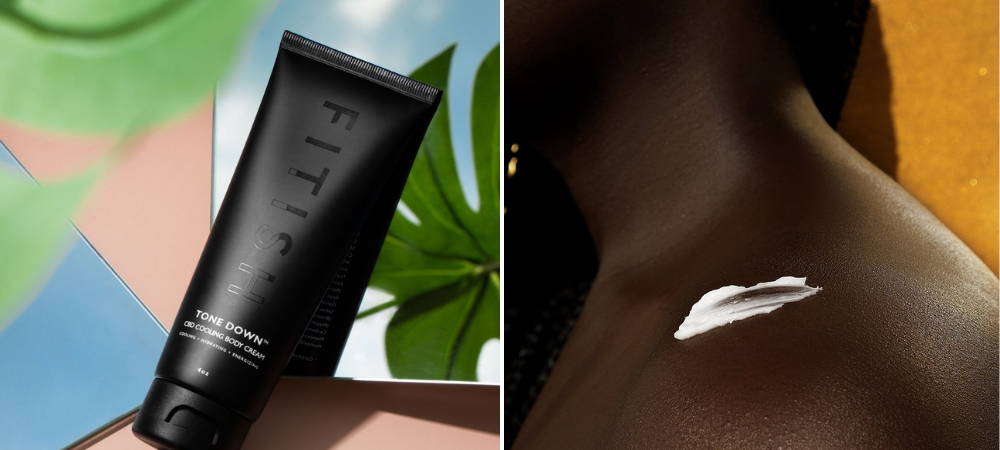 Body care and self care go hand in hand. Each of these products will no doubt leave your skin happier and healthier.
3. Fitish Beauty Tone Down Body Cream
Tone Down Body Cream uses the finest THC-Free CBD in combination with aloe, green tea, coffee, and peppermint. It's cooling, clarifying, and moisturizing. It was created to help calm redness but has shown results for conditions like eczema, psoriasis, and acne on the body. For a lightweight spray-on version of this fan favorite, opt for Fitish Beauty Tone Down Facial Mist.
2. Embryolisse 222000 Lait Creme Fluide Hydratant 500ml
Embryolisse Lait Crème Fluide contains all the same hydrating ingredients found in the best selling 24 Hour Cream but is formulated specifically for your hands and body. This light and velvety smooth lotion replenishes the moisture your skin craves, leaving it soft and supple. Apply to your entire body after bathing for an intense hydration that lasts all day.
The Esker Beauty Body Plane is inspired by the rituals of ancient Greek and Roman bathhouses. Strigils were metal scraping tools used for oil cleansing from head to toe. This modern take on the strigil is crafted from premium teak wood. The stainless steel blunt edge is plated with colloidal sterling silver which is naturally antibacterial and anti-inflammatory, leaving skin soothed and smoothed. This tool gently and thoroughly exfoliates the skin without damaging or irritating its moisture barrier. It helps smooth skin and alleviate roughness and patchiness including ingrown hairs and keratosis pilaris.
Honorable Mention Indie Lee Coconut Citrus Scrub
The scent of this clean-beauty scrub is almost good enough to eat thanks to natural ingredients including lemongrass, lemon balm, and vanilla. It also contains raw cane sugar, coconut oil, and jojoba oil for a moisture boost with gentle exfoliation.
---
It was an exciting year for us when it comes to skincare, hair care, and tools, so we wanted to spotlight a few extra brands we've added this year!
Saint Jane offers luxurious skincare and beauty products that incorporate calming botanicals including CBD and sustainably sourced ingredients for all skin types and skin tones. Each ingredient is gently extracted to optimize purity and performance and meticulously blended to ensure maximum potency.
Ilios Lighting was created to solve the mirror and lighting needs of makeup artists, photographers, and content creators in one innovative ring light. Mario Dedivanovic explains it best. "Lighting is such a critical part of everything I do, from makeup application to content creation," said Mario. "I not only see a need for this product, but a need for a company that truly embraces our industry and understands it. The Ilios Beauty Ring is the closest thing I've experienced to natural sunlight. The quality is just perfect."
MYKITCO was created by makeup artist James Molloy and partner Alex. They took the utmost care to hand-make their original designs from scratch. James then tried and tested each and every bag and brush until they were perfect. With ultimate confidence in the quality they were offering, MYKITCO quickly became an industry favorite, responsible for some major kit upgrades all over the world.
AVENE has over 275 years of expertise in caring for sensitive skin and is recommended by dermatologists worldwide. At the heart of every formula, is clinically proven Avène Thermal Spring Water to soothe, soften and calm the skin.
Originating as pure rain mixed with sea-spray rich in mineral salts, Avène Thermal Spring Water makes its 50-year journey through the Cévennes Mountains in Avène, France. During this journey, the water filters through the dolomites, mineral-laden porous rocks, where it comes into contact with an ancient microorganism, named Aquaphilus Dolomiae*, that produces key substances which are in part responsible for making Avène Thermal Spring Water so effective. This remarkable biological property, combined with the well-known mineral properties, is the double signature of Avène Thermal Spring Water.
---
We hope you loved learning more about our top skincare, tools, and hair care! To start exploring, click the pictures below.
---
About Camera Ready Cosmetics
Camera Ready Cosmetics was founded in 2003 by Makeup Artist Mary Erickson. She dreamed of having a pro makeup showroom where artists could play with professional products without the typical makeup store attitude.
Today, our team of beauty industry veterans work together to curate the best quality products on the market. We partner with brands who respect the industry and formulate products for true working artists. You won't find CRC in high-end malls, and we don't wear matching brush belts.
If you want to play with products for a few hours and buy nothing, that's okay ... come in and play! Our store is your playground.