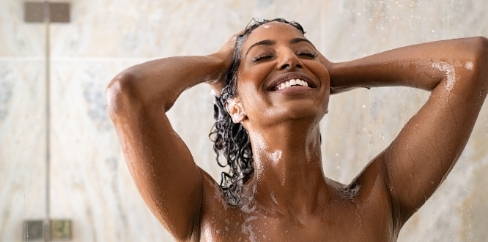 No matter how well we manage our schedules, life has a way of throwing a few unexpected curve balls our way. That's why we've created several wellness routines to allow yourself to relax, unwind, and recharge whether you only have a few minutes to spare or a whole day you can dedicate toward your wellbeing. Mix and match these self care ideas to create the ultimate self care ritual that leaves you feeling restored and ready to take on a new day.
---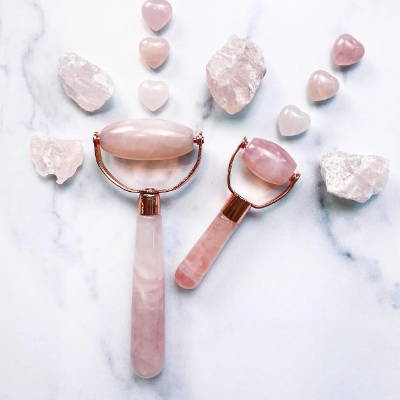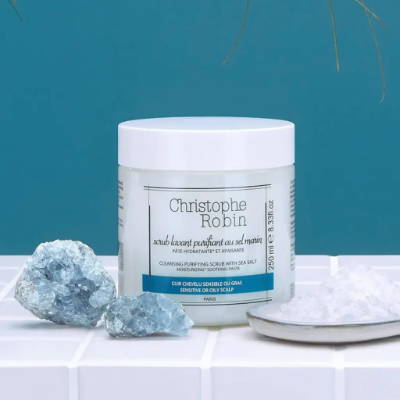 If you have less than five minutes to dedicate to self care, odds are, your schedule is full of back-to-back activities, so incorporating something that enhances your current everyday routine is essential.
Try a quick five minute facial massage with a Rose Quartz Facial Roller to help massage tense muscles, reduce inflammation, de-puff sensitive skin, and aid with lymphatic drainage. Simply apply your regular skincare products and gently roll in slow, upward motions. In addition to helping your favorite moisturizers and serums absorb faster, this mini massage will increase blood flow to your face and will leave your skin glowing. Elevate this ritual with a sheet mask designed to give maximum results in minimal time like the Patchology FlashMasque Soothe or FlashMasque Hydrate.
If focusing on body and hair care helps you relax more, try incorporating an energizing scrub into your daily ritual. Stress can cause skin irritation, flaking, and itchiness, so give your scalp an exfoliating boost with the Christophe Robin Cleansing Purifying Scrub with Sea Salt or brighten dull and tired skin with the One Love Organics Vitamin C Body Polish. To take this routine to the next level, add an additional two to three minutes of me-time with the Christophe Robin Regenerating Mask with Rare Prickly Pear Seed Oil to soften, smooth, and add shine to your locks. Follow up with your favorite body lotion, and your ritual is complete!
---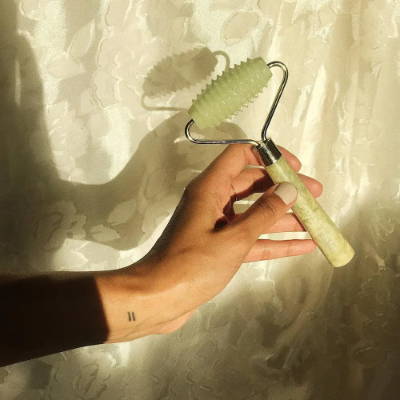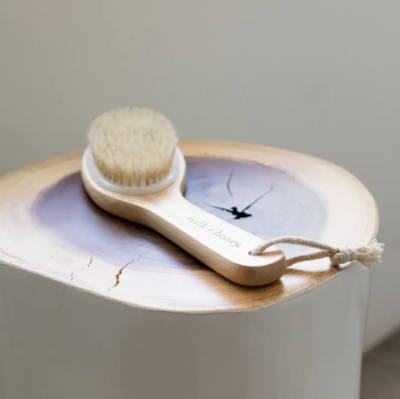 If your schedule allows for ten minutes of self care time, focus on your body. Both of these easy-to-use tools help promote increased blood flow to your skin giving you an instant glow and help your skin absorb any products you apply after.
Try a quick body brushing session before your shower to gently slough away dry skin (skip your in-shower exfoliating routine on the days you dry brush), or treat yourself to an all over body roller massage post-shower to roll away tension and to stimulate your lymphatic system.  
To make the most of your body rolling session, apply a lightweight body oil (the Esker Beauty body oils are lightweight and won't leave a greasy residue) from head to toe. Using light to medium pressure, roll in short strokes all over including neck, chest, shoulders, arms, legs, torso and bottoms of feet. Make sure to roll the direction of natural lymph flow, towards the trunk and heart. If you're in need of extra exfoliation, try the Esker Body Plane.
---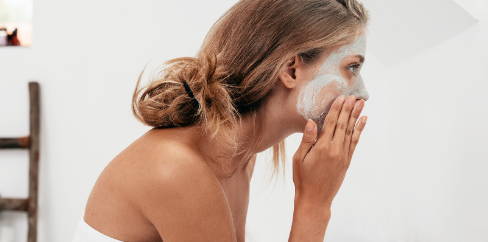 A full twenty minutes of self care time opens the door for so many relaxing options! In our Instagram survey, many of you said you like to meditate, journal, or reflect upon recent events for your self care ritual. Consider multi-tasking with a mask to elevate the experience. Most facial masks are designed to work in twenty minutes or less, so pick one that targets your skincare concerns and allow it to work its magic while you journal or meditate.
If the thought of a beach vacation lifts your spirits, consider adopting a self-tanning routine to achieve a sun-kissed glow. Don't forget to gently exfoliate before self-tanning for optimal results. To fit the tropical theme, we recommend the Kiehl's Pineapple Papaya Facial Scrub for your face and the Milk + Honey Body Polish No. 5 (it smells like luscious lemon and vanilla) to make the most of this routine.
---
If you have more than 30 minutes: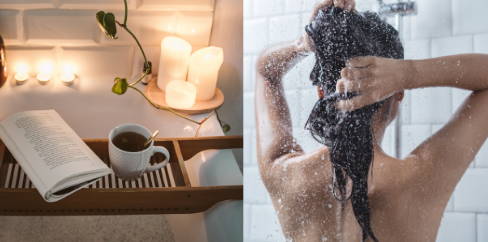 If you have thirty or more minutes to indulge in self care, try transforming your bathroom into an at home spa.
Draw a luxurious bath with Milk + Honey, a hyper-clean body and skincare line created by Milk + Honey Spa founder Alissa Bayer. Milk + Honey products are the same formulations used for their in-person spa treatments and offer a wide range of self care focused luxuries that are created from premium, non-toxic ingredients. Soak and soothe tired muscles with a coconut, lemon, and vanilla scented Milk Bath or toss in a citrus-based Bath Bomb with aromatherapeutic essential oils to soothe your skin and calm the mind, while mineral-rich sea salt gently detoxifies and rebalances the body. Scrub away dead skin cells with a Body Polish to complete the at home-spa experience. While enjoying this luxurious bath, don't forget to nurture your lips with their Lip Butter No.40, taking in delicate notes of vanilla and cardamom
Want to try an assortment of Milk + Honey's best sellers but aren't sure where to start? The  Travel Essentials set combines seven of their top products to give you the head to toe experience. To elevate this ritual, light a candle and play soft music in the background.
If you want to focus on hair care, we suggest an ultra nourishing hair care routine like the Oribe Gold Lust Collection, Christophe Robin Regenerating Range, or Living Proof Restore and PhD products.
A final option is to spend time targeting and treating areas of your body that are often neglected like your lips. Start by exfoliating your lips with a wet toothbrush and a very gentle cleansing balm like the RMS Beauty Raw Coconut Cream, then apply a lip mask like the Patchology FlashPatch Hydrating Lip Gels for kissably smooth lips. Follow up with your favorite lip balm.
---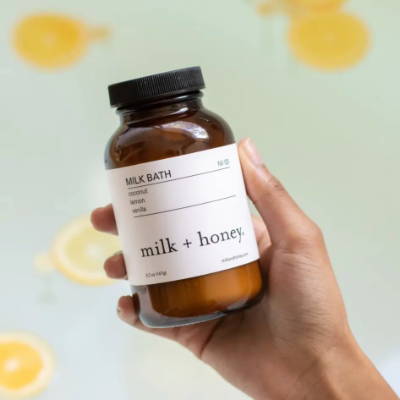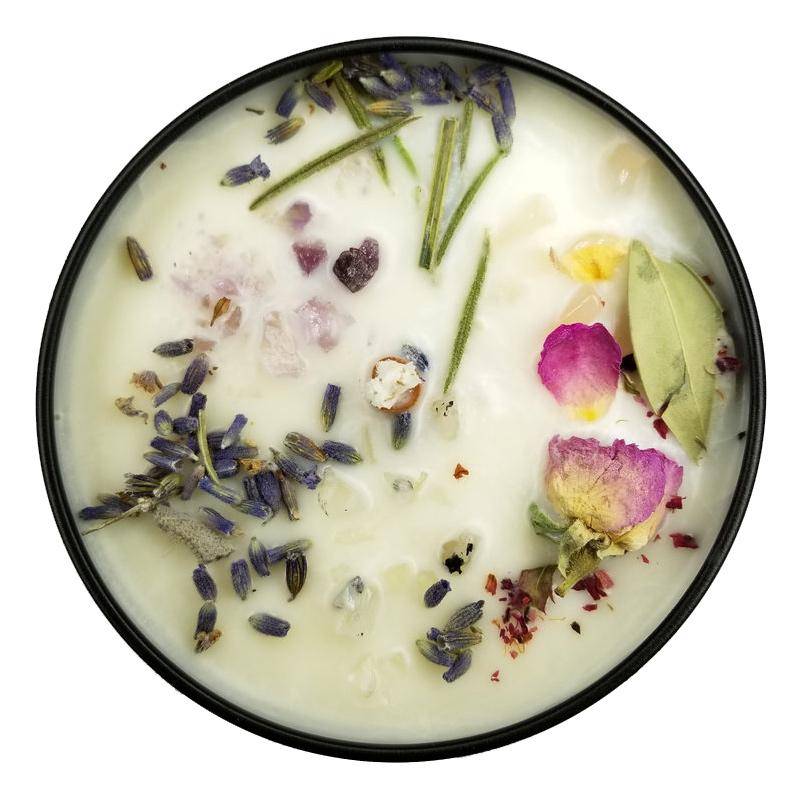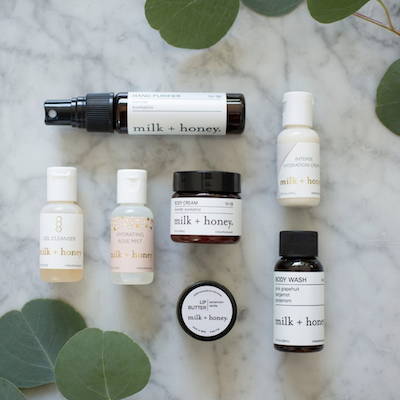 ---
Need an instant pick me up?
We hope this blog has helped you see you can make the most of every minute in your self care routine. However, if you don't have time to set aside for self care, there are little things you can do to lift your spirits on-the-go.
Remember the facial roller from our five minute routine? The full-size rose quartz roller comes in a Petite version that fits perfectly into your purse and can help you relax during your lunch break or in between meetings. Indulge in a quick aromatherapy moment with the Koh Gen Do Herbal Spa Mist, a nutrient rich multi-functional face mist that helps to hydrate, calm and revitalize with a citrus & eucalyptus aromatic blend to lift the senses with each spray. Consider replacing your usual hand sanitizer with one that incorporates aromatherapy into your purifying routine like the Milk + Honey Hand Purifier or Jao Refresher Sanitizer.
---
We hope you're feeling inspired to spend more time focusing on your wellbeing, and if you need help creating your perfect self care routine or want to learn more about our products, click here to contact one of our Beauty Advisors to help! If you're ready to put together your our self care routine, click below to get started.
---
About Camera Ready Cosmetics
Camera Ready Cosmetics was founded in 2003 by Makeup Artist Mary Erickson. She dreamed of having a pro makeup showroom where artists could play with professional products without the typical makeup store attitude.
Today, our team of beauty industry veterans work together to curate the best quality products on the market. We partner with brands who respect the industry and formulate products for true working artists. You won't find CRC in high-end malls, and we don't wear matching brush belts.
If you want to play with products for a few hours and buy nothing, that's okay ... come in and play! Our store is your playground.