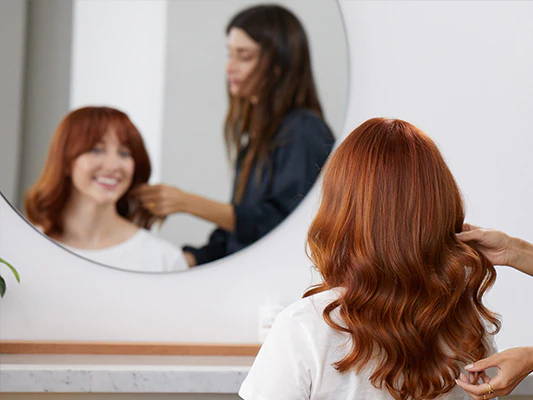 Time for damage control. You might have listened to our advice to treat your hair all Summer, but maybe you were enjoying all the summer fun and forgot. As we transition to Fall from the most damaging season for hair, it's time to check in with your hair to address the concerns.
Whether you are entering Fall with significant damage or want to enter the season as healthy as possible, there's an at-home ritual for you. A balanced OLAPLEX routine will rebuild and moisturize your hair, making it flawless for Fall makeovers or perfect hair days.
---
Texture and feel check.
You know your hair best and what it feels like at its healthiest. Do you notice breakage? Dryness? Is your natural texture more limp than usual? Take notes if you notice any of the three, then move on to the next step.
Visual
Is there any noticeable damage to your hair? This includes breakage and split ends, color fading, lightened hair from the sun, and overall lack of body and shine. Add your observations to your notes, and get ready for a reboot!
For Damaged Hair: 
Breakage meets its match with the Intensive Bond Building Treatment and Hair Perfector. This treatment is safe to use as often as needed, but we have a guide according to your damage level that may help you get started. For healthy hair, treat once weekly with OLAPLEX Nº.0 and Nº.3. Dampen the hair with Nº.0, wait ten minutes, then apply Nº.3 directly on top, combing through to saturate. Wait an additional ten minutes or longer, then shampoo out with OLAPLEX Nº.4 Bond Maintenance Shampoo. You will see amazing results for damaged hair by catapulting your hair back to health with three treatments weekly.
For Hair Dryness: 
Bond building moisture comes as OLAPLEX Nº.8 Bond Intense Moisture Mask. This treatment gives your hair 4x more moisture, 2x more shine, 6x smoothness, and more body. Typically, compromised, color-treated, and curly hair need the most moisture, but you know your hair best. Start with one treatment weekly and go up from there if needed. Apply to damp hair after shampooing with OLAPLEX Nº.4 Bond Maintenance Shampoo, then comb through to thoroughly saturate and wait ten minutes. Rinse when complete, then style as usual!
For Hair Maintenance: 
Set your hair up for success between treatments with bond-building styling products for daily repair. We love to cocktail OLAPLEX Nº.6 Bond Smoother and OLAPLEX Nº.7 Bonding Oil. Together, the two provide bond-building, heat protection up to 450ºF, shine, increased manageability, reduced frizz for up to 72 hours, and leave-in moisture. For blondes going brassy, use the new OLAPLEX Nº.4P Blonde Enhancer to keep your blonde strong, bright, and hydrated between salon sessions.
---
Images & information courtsey of our friends at OLAPLEX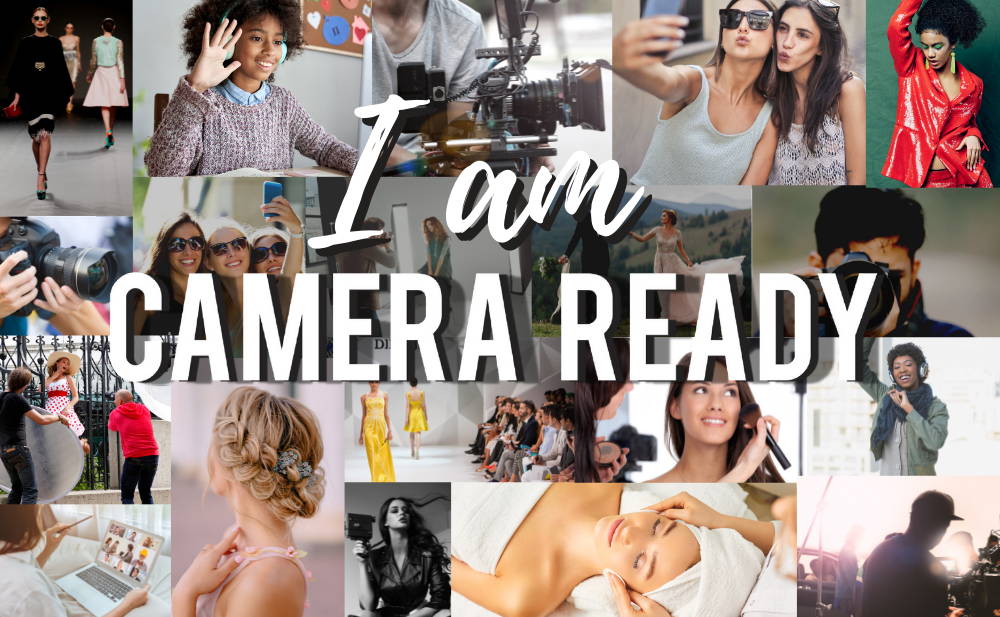 ---
About Camera Ready Cosmetics
Camera Ready Cosmetics was founded in 2003 by Makeup Artist Mary Erickson. She dreamed of having a pro makeup showroom where artists could play with professional products without the typical makeup store attitude.
Today, our team of beauty industry veterans work together to curate the best quality products on the market. We partner with brands who respect the industry and formulate products for true working artists. You won't find CRC in high-end malls, and we don't wear matching brush belts.
If you want to play with products for a few hours and buy nothing, that's okay ... come in and play! Our store is your playground.