---
---
Take Pros Aide on a cotton swab and cover your brows with 2 coats and powder them with Colorset Powder.

Using a q-tip dipped in Pros Aid, draw the outline of a "crack" that you want the bat to come out of onto your forehead and another crack down the face. Work in small sections for best results.

Roll modeling wax into a worm shape with your fingertips (it helps warm the wax) and apply over the tacky adhesive.

Repeat this until you create the crack effect down the face. To create a smooth transition from the wax to your skin, lightly mold the wax with a spatula that has a thin coating of vaseline.

With Liquid Latex on a cotton swab, start to draw clock numbers on your face with the latex. Apply about 5 layers of liquid latex build-up to look like those numbers are raised from your skin.

Coat modeling wax with Pros Aide and then set with powder. This will allow you to be able to apply makeup on top of it with ease.

Apply foundation shade over face and contour to make your face look sunken in.

Insert cotton balls into the nose to protect from liquid latex fumes

Start to build up the bat with cotton and latex. Unravel the cotton ball into a strip, and rip the strips up and layer cotton and latex till you have your bat shape

Apply a thin layer of modeling wax over cotton/latex and smooth the wax with vaseline and your fingertips before sealing the bat with another layer of Pros Aide and powder.

Paint crack to represent the upside down with body paints (I used: red, yellow, and brown)

Paint the bat with body paints (black, white, gray)

Glue on a DIY batwing (made of toothpicks and 6 layers of liquid latex)

Paint a few squiggly lines coming out of the "crack" with Pros Aid. Apply wax on top (I mixed wax and black shadow to make a black "worm"). Paint liquid latex on top of the worm to seal and to make it shiny.

Paint on some red blood tears and pop in some white contacts (optional)!
---
SFX Products @caykeface used for her Stranger Things Costume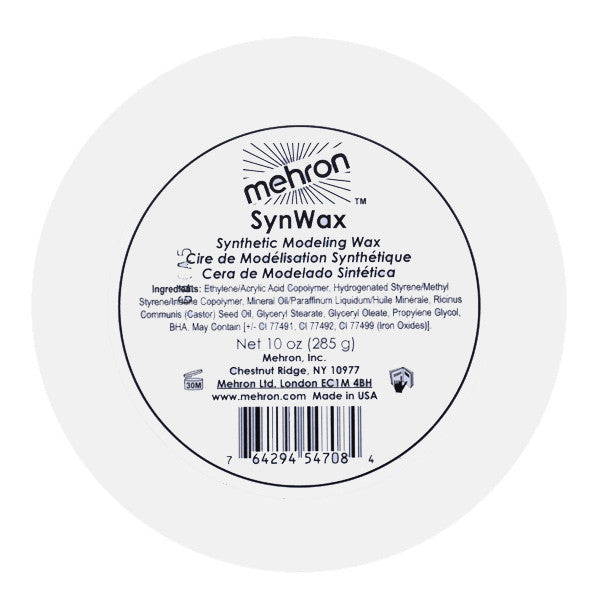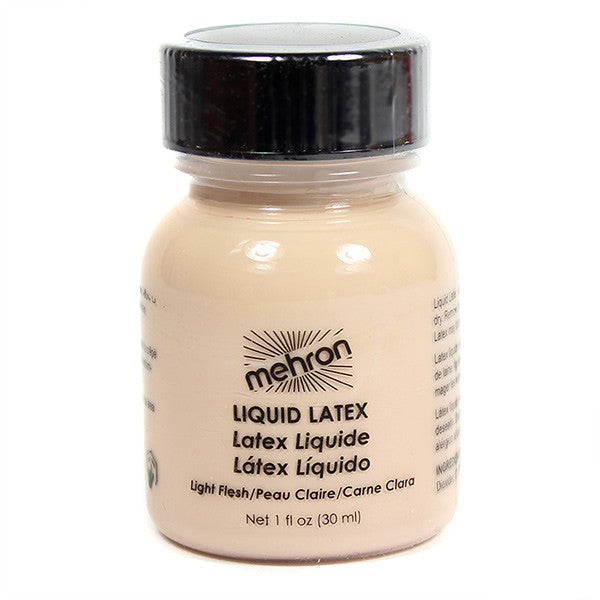 ---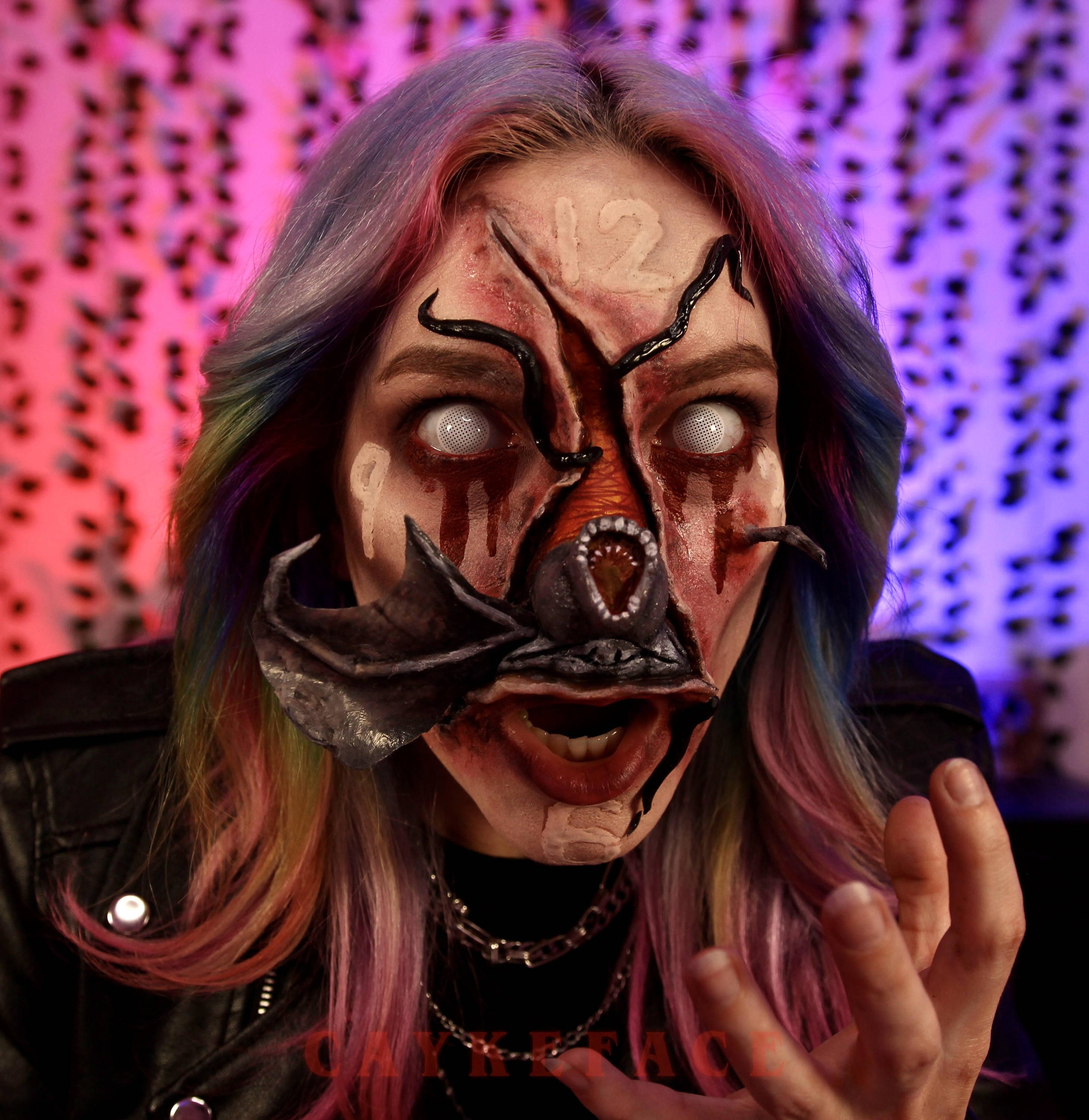 @Caykeface is Camera Ready!
Feeling inspired to recreate the look? Watch the video at the top of this blog, or visit our YouTube Channel!  We hope this blog inspires you to create a fun new look this Halloween! If you have any more questions, we are here to help! Click here to reach out to our Beauty Advisors.
If you recreate this look or follow any of our other SFX Tutorials, don't forget to tag @camerareadysfx on social media!
---
---
Need something specific to create your SFX Halloween looks? Shop Camera Ready's extensive collection of top special effects brands here. Don't see what you're looking for? Contact our Beauty Advisors for a comparable alternative, or to see if we can order the exact product you need.
---
About Camera Ready Cosmetics
Camera Ready Cosmetics was founded in 2003 by Makeup Artist Mary Erickson. She dreamed of having a pro makeup showroom where artists could play with professional products without the typical makeup store attitude.
Today, our team of beauty industry veterans work together to curate the best quality products on the market. We partner with brands who respect the industry and formulate products for true working artists. You won't find CRC in high-end malls, and we don't wear matching brush belts.
If you want to play with products for a few hours and buy nothing, that's okay ... come in and play! Our store is your playground.