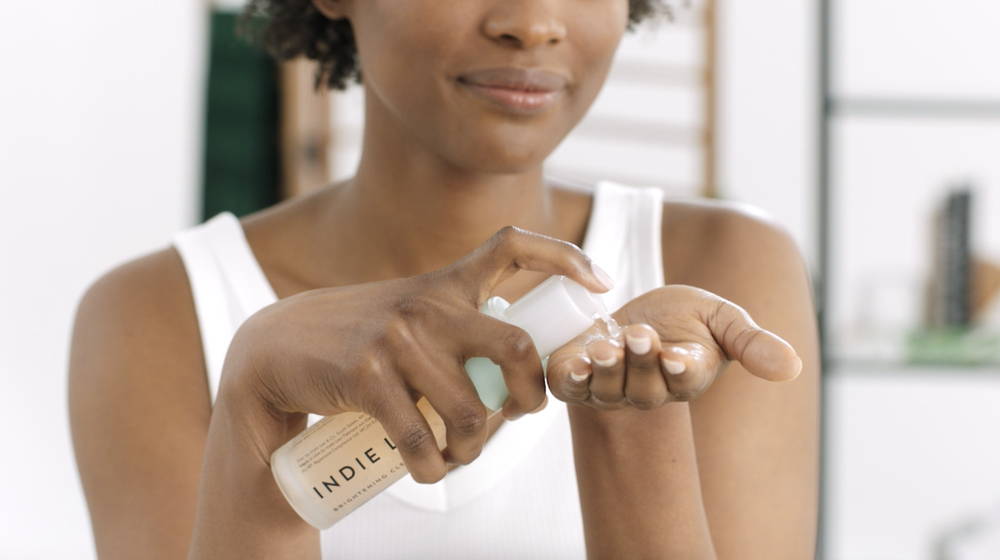 Images and information courtesy of Indie Lee
Grounded in nature, supported through science, and inspired by life. That's the philosophy and driving force behind the ingredient-focused skincare brand Indie Lee. In this blog, we'll explore the story behind Indie Lee, their approach to ingredients, and explain why we're excited to add it to our skincare offerings!
---
In 2008, Indie Lee was diagnosed with a life-threatening brain tumor that doctors felt could be environmentally derived and attributed to something as simple as what she was putting on her skin. This was her awakening.
After surviving a successful surgery, she embarked upon a new journey, Indie Lee skincare - a clean beauty line dedicated to educating and empowering others to live their healthiest life.
---

Ingredient-Focused Skincare
Indie Lee sources the world's finest ingredients from nature and marries them with technology available in personal care today. The result is high-performance products created with ethical choices and safety in mind.
The brand's mission to provide healthier skincare options is embodied through its undertaking of rigorous testing protocols to ensure clean, high-performance products. Committed to creating change and building community in the clean lifestyle and wellness categories, Indie Lee & Co is grounded in nature, supported through science, and inspired by life.
In addition to only using the best ingredients, Indie Lee products are proudly manufactured in the United States and France with their products housed in glass bottles and jars where possible. Their cartons are made with FSC certified paper.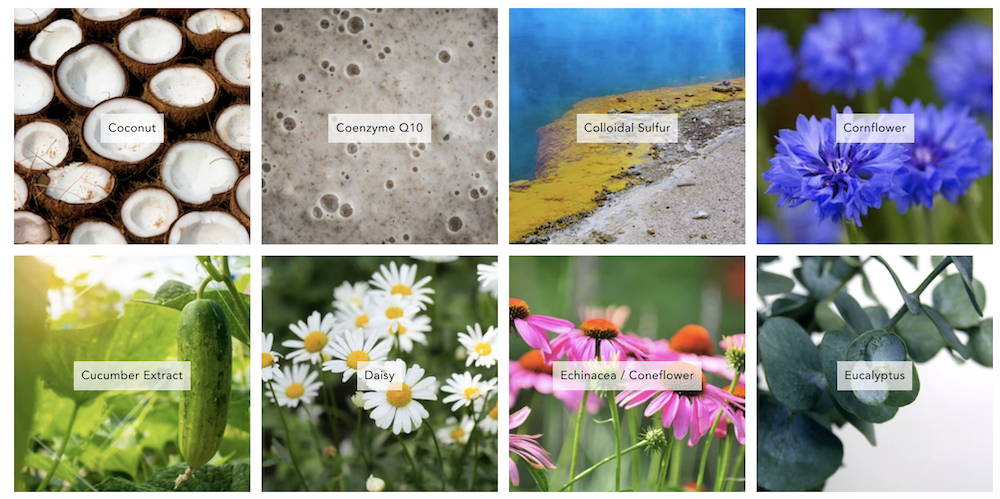 Just several of the naturally derived ingredients you'll find in Indie Lee products
In addition to being compliant with Prop 65 and the EU standard (1,300+ banned ingredients), the brand has compiled additional ingredients they choose to formulate without. While the list below doesn't encompass all the ingredients they do not use, it does include the ones they get asked about the most.
Indie Lee products are formulated without BHA (Butylated Hydroxyanisole), BHT (Butylated Hydroxytoluene), Cyclic Silicones, Ethoxylated Compounds, Ethanolamines, Formaldehyde and Formaldehyde Donors, Hydroquinone, Methylchloroisothiazolinone and Methylisothiazolinone, Mineral Oil, Nanoparticles, Parabens, Paraffin Wax, Petroleum-based Ingredients, Phenoxyethanol, Phthalates, Sulfate-based Ingredients, Synthetic Fragrance, and Talc.
---
The passion Indie Lee brings to the skincare world extends beyond her products. She's active on social media networking sites like Instagram and Clubhouse, serves as the host for the Coming Clean Podcast Series, writes blogs about self-care and how to use her products most effectively, and actively seeks out opportunities to help others find wellness and balance in every aspect of their lifestyle. In other words, she's a leader and innovator aimed at making the world a more beautiful place, and we're proud to offer her products to our community.
---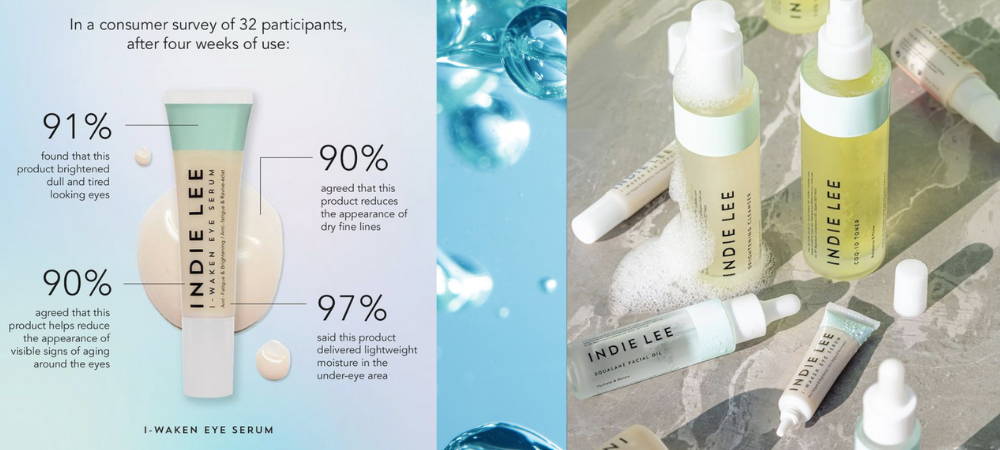 Whether you're a makeup and skincare lover or a professional makeup artist, Indie Lee has something that's perfect for you.  
If you're hoping to incorporate Indie Lee into your makeup kit, the Squalane Facial Oil and Active Oil-Free Moisturizer are great options to provide instant hydration and serve as the perfect base for your model's complexion. The Squalane Facial Oil is readily absorbed and is made from 100% olive-derived squalane that leaves the complexion soft, nourished and best of all, never greasy. If you are working with talent that has acne-prone, oily, or combination skin, try the Active Oil-Free Moisturizer. This lightweight moisturizer has a matte finish and is rich with daisy and vitamin c-rich mandarin extracts to help improve the complexion while milk thistle and pomegranate provide antioxidant benefits.
Wanting to treat yourself after a long day on-set or just craving a quick pick-me-up? Polish and perfect your skin with the Coconut Citrus Body Scrub. Rich in luscious ingredients including raw cane sugar, coconut oil and jojoba oil, it provides an instant moisture boost with gentle exfoliation. Plus, it's naturally-scented with lemongrass, lemon balm, and vanilla for the ultimate indulgent self care moment.
---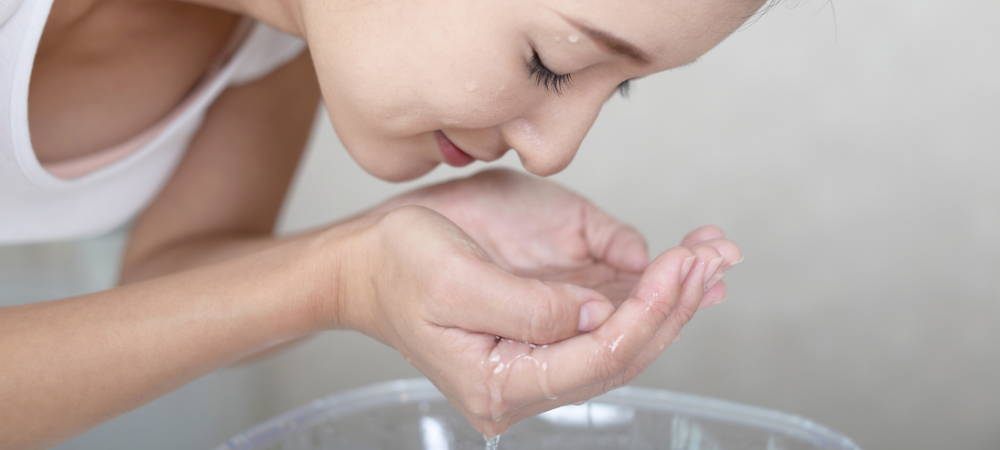 In addition to the best selling products mentioned above, Indie Lee is known for for highly effective yet gentle products for every type of ritual. From preparing, preventing, protecting, boosting, and even perfecting, her products are designed to work better together to help you reach your skincare goals.
Their best selling CoQ10 Toner is a hydrating toning mist that balances and refreshes your skin. It is alcohol-free and formulated with antioxidant powerhouse CoQ-10, aloe vera and cucumber, this non-drying skin spritzer primes and softens skin exposed to environmental aggressors. If you're looking for a new product for the sensitive skin around your eyes, the I-Waken Eye Serum will make your under eyes look well-rested and more hydrated. This light-textured daily eye serum is clinically proven to reduce dark circles and infuse skin with lasting hydration. Anti-fatigue ingredients like horse chestnut, mountain ash bud and witch hazel combine with chamomile, arnica and cornflower to refresh and nourish the delicate eye area. Antioxidant spirulina, blackcurrant leaf, and powerful humectants boost moisture for a smoother, firmer-looking appearance.
Still trying to figure out what you want to try first? We're proud to offer several Kits and Travel-Sized options for you to mix and match to find your own perfect ritual.
---
Are you ready to experience Indie Lee? Click here to learn more about the products and get started on path to an ingredient-focused skincare routine.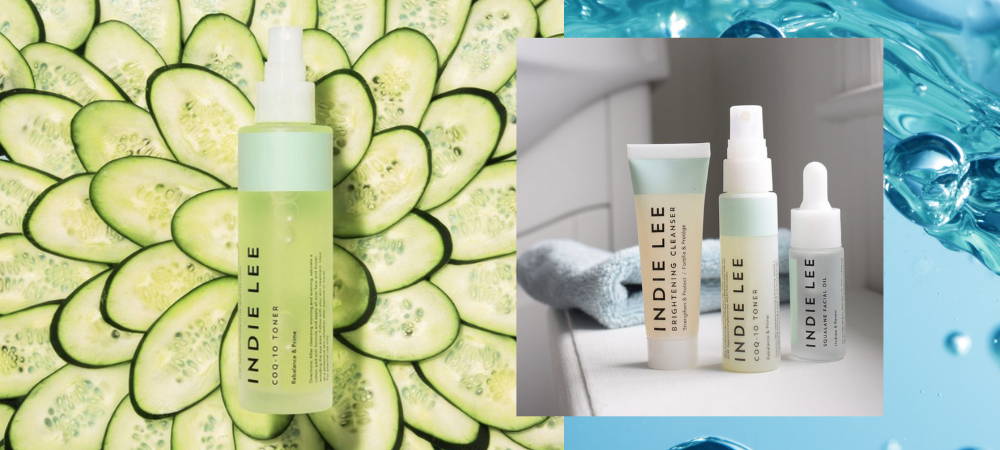 ---
About Camera Ready Cosmetics
Camera Ready Cosmetics was founded in 2003 by Makeup Artist Mary Erickson. She dreamed of having a pro makeup showroom where artists could play with professional products without the typical makeup store attitude.
Today, our team of beauty industry veterans work together to curate the best quality products on the market. We partner with brands who respect the industry and formulate products for true working artists. You won't find CRC in high-end malls, and we don't wear matching brush belts.
If you want to play with products for a few hours and buy nothing, that's okay ... come in and play! Our store is your playground.
---