When it comes to the products we like to stock in our kits, we know highly pigmented and long-wearing products are essential. If the packaging is beautiful and the products are formulated with skin-loving ingredients, it's an added bonus that makes each makeup session a luxurious treat for our clients. Jouer embodies all of those qualities and more, and that's why we're proud to add Jouer Cosmetics to our Camera Ready family!  
In this blog, we're taking a deep dive into the story behind the brand, explaining their approach to clean beauty, and spotlighting our favorite products to get Camera Ready!
---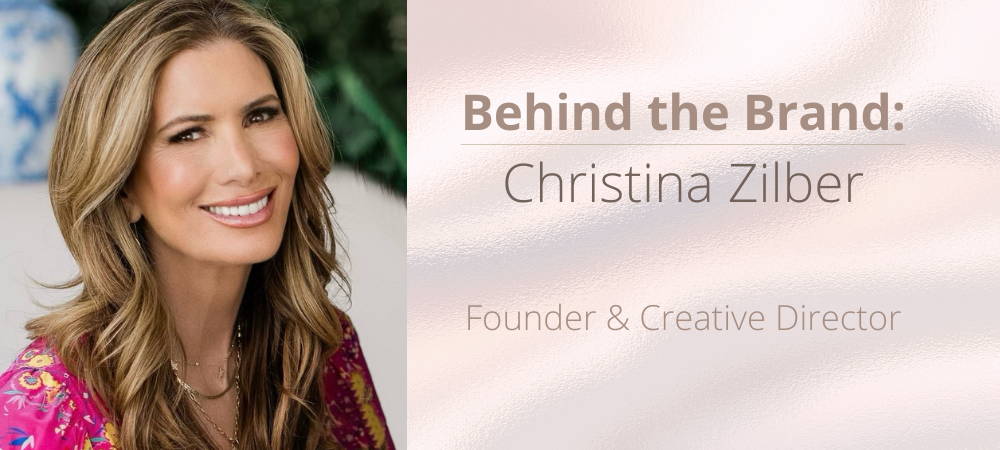 Christina Zilber discovered her love for beauty and style at an early age. Her mother, a former fashion model, taught Zilber that makeup should be classic and effortless, enhancing a woman's natural beauty and accentuating what she loves about herself. Zilber has adopted this mantra as her own, and shares it with Jouer.
Christina set out to create a luxury
, clean
cosmetics brand with a feminine, French playful twist.
Her collections inspired the name of the
Jouer
, a French word that means "to play".
You'll
always
see a little playfulness in everything we create from
shade names
to
our
products and down to the packaging.
Launched in 2008, Zilber designed Jouer to provide a fresh, editorial view of makeup to complement a woman's individual fashion sense and lifestyle. From natural washes of color to intensely pigmented, full-coverage formulas, Jouer offers clean ingredients, supreme wearability, unmatched quality, and award-winning packaging for the modern woman.
Beyond the world of beauty, Christina works with UNICEF to help create opportunities for women around the world.
---
What Clean Beauty Means to Jouer
The team at Jouer is proud to provide luxury cosmetics and skincare with the highest quality ingredients. They focus on creating products that leave your skin looking and feeling better with every use and beauty essentials that are formulated with ingredients that matter to you.  
Each year, they dedicate time to research the ever-changing landscape of clean beauty and continue to pledge to tighten their standards, say no to toxins, and to update their ingredient lists to deliver clean products that offer better beauty for you and your skin.  Staying on top of the latest guidelines and studies isn't just a priority for them, it's a passion.
Their products are always free of talc, parabens, mineral oil, gluten, sulfates, phthalates, TEA, synthetic fragrances over 1%, formaldehyde, coal tar, hydroquinone, triclosan, triclocarban, aluminum salt, carbon black, lead, and animal fat. In addition to striving to provide clean beauty products for makeup lovers across the world, the entire Jouer collection is formulated without gluten. No wheat, hydrolyzed wheat protein, barley, oat, or oat derivatives.
---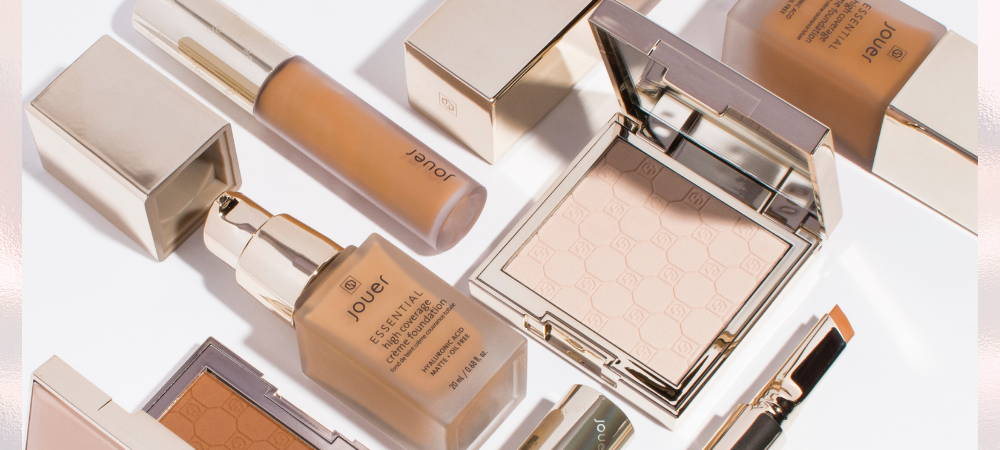 When you think of clean beauty, you may not expect to find highly pigmented and long-wearing formulas, but Jouer has created the perfect clean beauty solution for those wanting great coverage and skin-friendly ingredients. You only need one drop of foundation to cover an entire face, and it provides comfortable high coverage all-day wear thanks to skin-loving ingredients like Hyaluronic Acid, chamomile extract, and triple peptide complex.
For extra coverage and spot concealing, you'll love the convenience of their Essential High Coverage Concealer Pens. They are super kit-friendly thanks to their compact side and offer a precision tip that helps to hide under-eye circles with ease.
---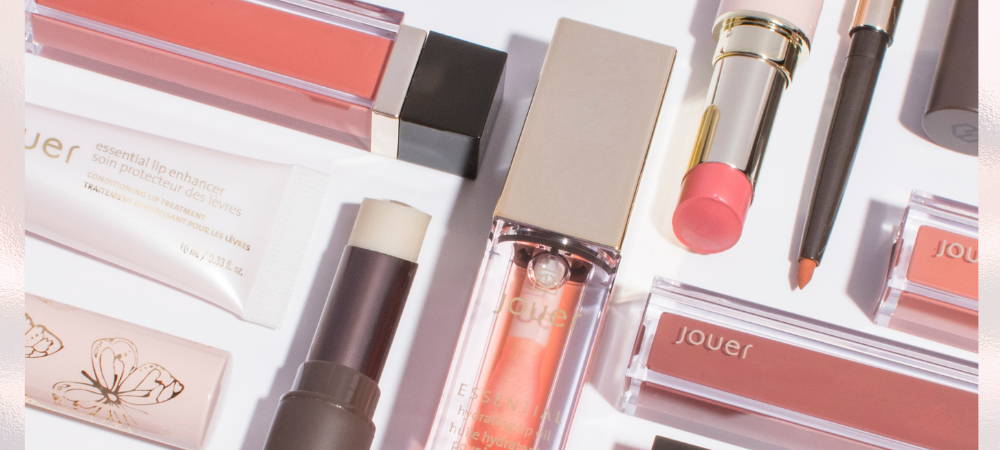 Lip Products that Perfect
No look is complete without a perfected pout, and Jouer has you covered with a wide range of lip products for every occasion. The Essential Hydrating Matte Balm is the perfect way to soften lips while you're applying makeup and will provide long-lasting shine-free hydration for your male clients. If you're aiming for a no-makeup makeup look with a wash of color and shine, the Essential Lip Enhancer Shine Balm provides lightweight moisture with a hint of color for smooth, shiny, kissable, baby soft lips.
For a high shine product that also conditions the lips, we recommend the Essential Hydrating Lip Oil. One swipe of this nourishing formula will leave your lips smoother and healthier thanks to ingredients including apricot and jojoba seed oil and a dose of vitamin E.
---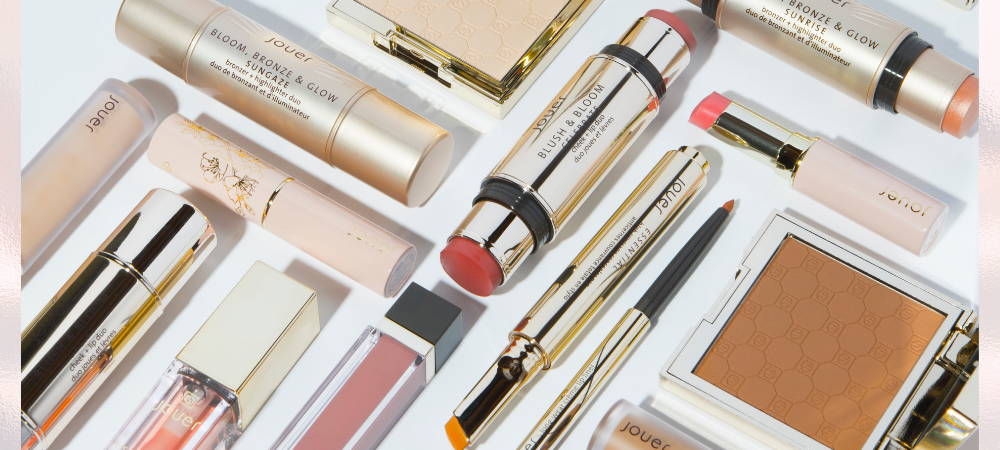 To achieve the signature Jouer natural beauty look, create multidimensional glow by adding a dash of warmth to your face with one of the three Sunswept Bronzer Duos designed for different skin tones and a wash of color by swirling your brush into both shades from your favorite Blush Bouquet Duo before brushing it onto your cheeks. Add a hint of Powder Highlighter to the tops of your cheekbones, along the bridge of your nose, and a touch above your cupid's bow, and you're almost done! Pick from one of their cult-favorite lip products, and that's it. You're Camera Ready!
---
If you've always wanted to try Jouer, you can now do so at Camera Ready! Need help deciding which products you want to add to your kit? Our Beauty Advisors are here to help! Drop them a line at beautyadvisor@crcmakeup.com.

---
About Camera Ready Cosmetics
Camera Ready Cosmetics was founded in 2003 by Makeup Artist Mary Erickson. She dreamed of having a pro makeup showroom where artists could play with professional products without the typical makeup store attitude.
Today, our team of beauty industry veterans work together to curate the best quality products on the market. We partner with brands who respect the industry and formulate products for true working artists. You won't find CRC in high-end malls, and we don't wear matching brush belts.
If you want to play with products for a few hours and buy nothing, that's okay ... come in and play! Our store is your playground.