Ask any makeup artist what the most important tool is in their kit, and odds are they'll have a hard time selecting from a group of their favorite brushes or a bag that allows them to stay tidy and organized on set. Each brush is designed with a different texture, finish, and product in mind, and when properly used, it can make all the difference, and we all know that having the proper case to house your makeup is key to working efficiently on set.
Needless to say, we know that this brand is one that you've been asking us to offer. We're thrilled to announce MYKITCO. is officially part of the Camera Ready family!
---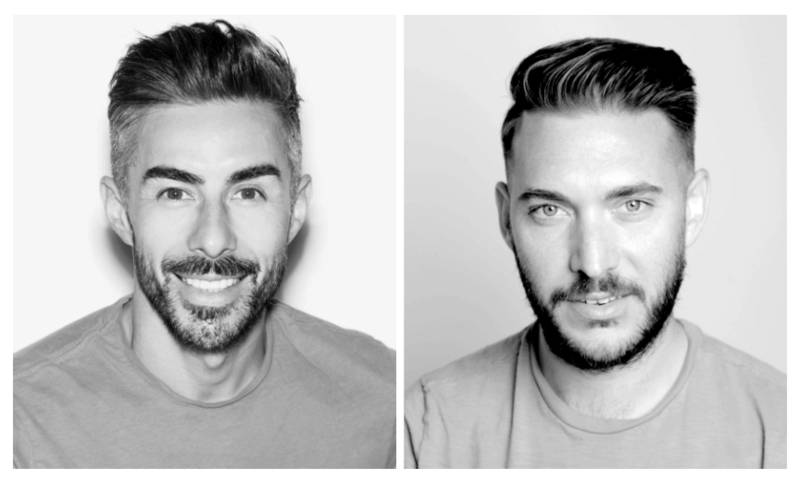 In 2015, makeup artist James Molloy and his partner, Alex Thompson, launched MYKITCO.™
Although James has had an incredible career as a makeup artist that has spanned more than 18 years and has traveled the world for international collections, headed up a major makeup brand as Director of Artistry for MAC Asia Pacific, and more recently became the global Ambassador for Rimmel London, he was never fully satisfied with the choice of tools and accessories available on the market.
Together with Alex, who completes the duo with his business and events background, they decided to create a brand that offers makeup artists and makeup lovers affordable, high quality professional brushes, bags, and accessories.
Starting in the spare room of their home, James and Alex took the utmost care to hand-make their original designs from scratch. James then tried and tested each and every bag and brush until they were perfect. With ultimate confidence in the quality they were offering, MYKITCO. quickly became an industry favorite, responsible for some major kit upgrades all over the world.
---
While their purpose is to create professional brushes for makeup lovers, keeping the professional makeup artist in mind with all that they do is at the core of their company. They've worked hard to create a community that is passionate about the industry and are constantly inspired by the creativity and enthusiasm for makeup and a shared passion for professional and practical kit organization.
---
MYKITCO's award-winning makeup brushes are expertly hand-crafted using the finest materials. They have weighted, solid wood handles which are 7-layer lacquered to increase longevity and durability. In typical MYKITCO. fashion, James and Alex wanted to create tools that were perfect for those using them.
The brushes with gray handles include a range of classic makeup brush essentials that are suitable for all levels of artistry. The blue-handled brushes were created for pros and offer more variation in shape, finish, and function, and are suitable for more specialized makeup needs. As for the type of bristles, each brush has natural, synthetic, or a blend of both hairs to maximize the beauty of each product they're designed to be used with.
While their products may be designed by professionals, James and Alex encourage makeup lovers of all skill levels to enjoy brushes from both lines and to explore their artistry with whatever brushes they prefer. Knowing the importance of education and their desire to help artists grow, they took the time to write tips on how to use each brush to showcase the benefits of each and how to maximize its uses.
---
My Flawless Face Brush Small 0.21
This soft, synthetic, tapered brush molds to the contours of the face, whilst flawlessly applying liquid, cream, and powder products.
For an air-brushed concealer effect under the eye, use MY FLAWLESS FACE™ Small to seamlessly blend your under-eye concealer into your foundation using small sweeping motions.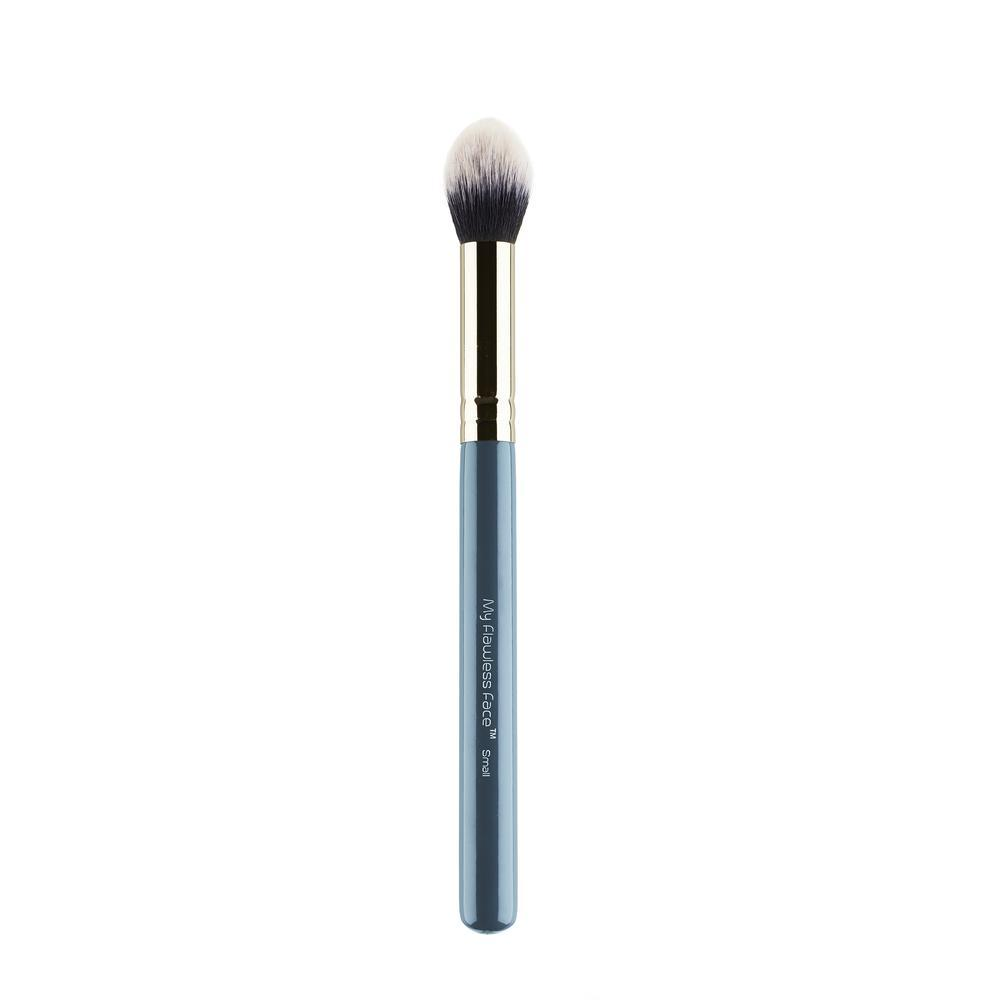 ---
Pro My Blush & Polisher Brush 0.24
This natural fiber brush tapers to a beautiful point and has ultra-flexible bristles which make controlling powder products a dream.
Use the very tip of the brush to skim over the surface of the skin with your favorite blush or highlighter for a translucent veil of color/product.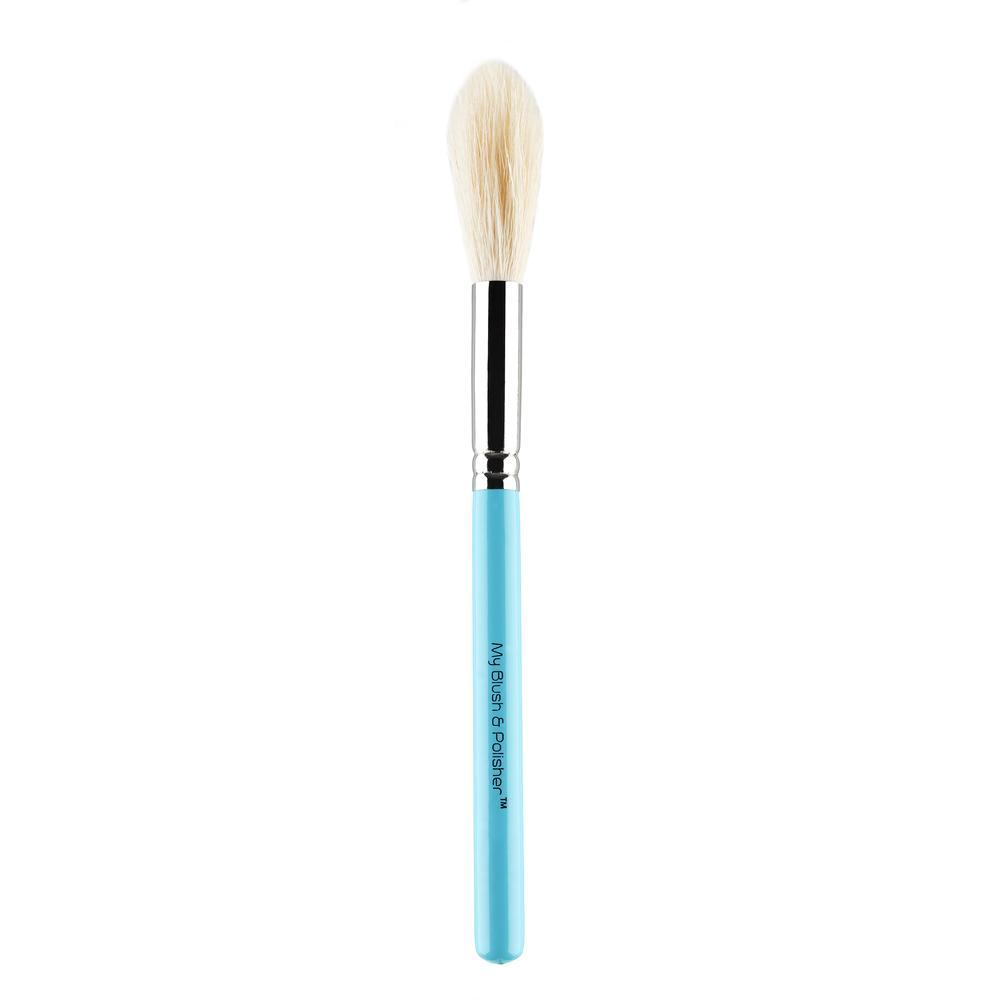 ---
My Ultra Multi Brush 1.7
My Ultra Multi™ has an expertly bundled brush head made from soft natural fibers. This all-around blending brush works beautifully with both cream and powder formulas, whether blending eyes, highlighting cheeks, or perfecting skin.
For blown-out blended eyes use My Ultra Multi™ as the finishing touch to your eye makeup, blending in large circular motions across the lid to flawlessly smooth out eye shadow.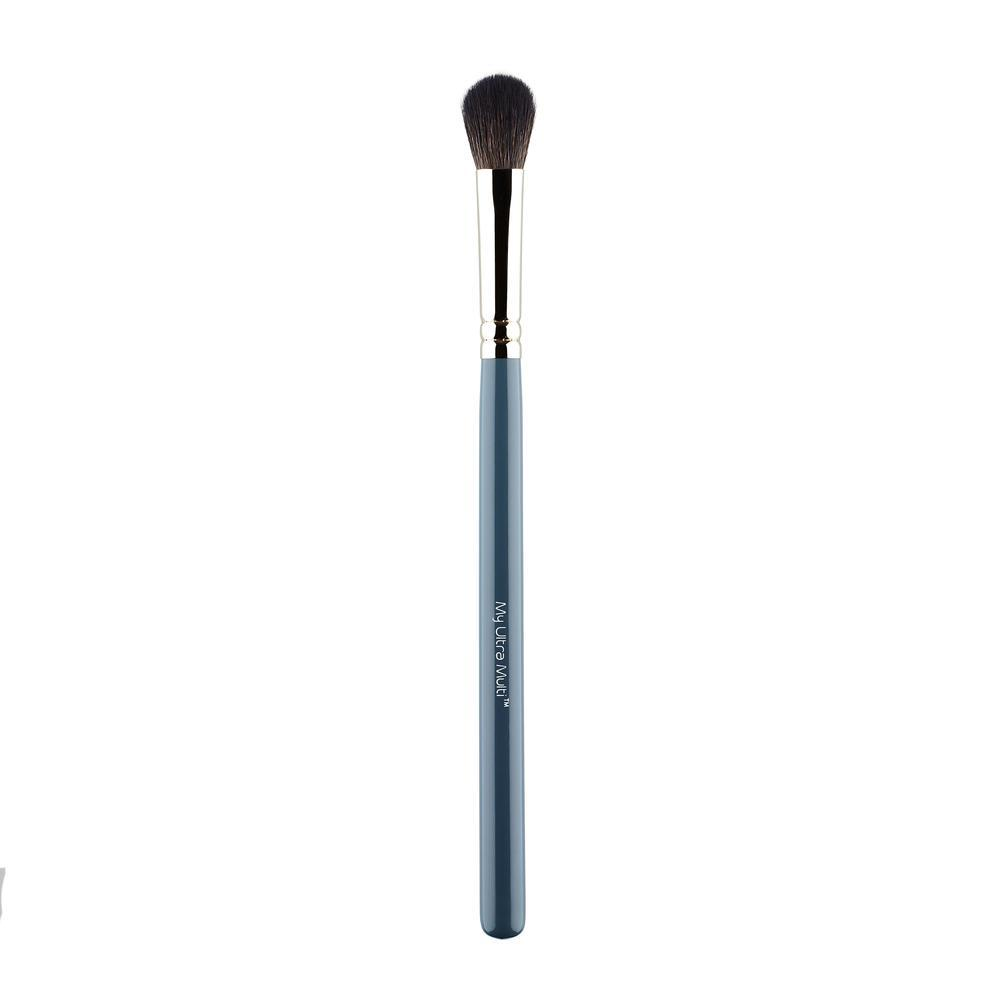 ---
In addition to the multi-taskers above, MYKITCO is known for brushes that allow you to create fine details and crisp lines.
---
PRO Tips for Caring for Your Brushes
To ensure the longest life of your MYKITCO. brushes, here are a few tips straight from James and Alex to keep them soft, shiny and clean!
1. Wash your brushes at least once per week using shampoo, pure olive oil soap or baby oil for more persistent makeup.
2. Wet the brush head in lukewarm water then swirl the tip into the shampoo or soap until it lathers. Continue to swirl until all makeup is removed.
3. Rinse the brush head under running water until all detergent is removed then squeeze out the excess water.
4. Groom the tip of your brush back to it's original shape and leave on a flat surface to dry.
5. For more persistent makeup such as lipstick and eyeliner, dip the tip of your brush in baby oil and swirl over a tissue to help break down the product. Shampoo your brush as normal to remove the oil residue.
Avoid submerging the entire brush in water as this will corrode the ferrule over time. Additionally, avoid harsh cleaning solutions as these may damage the natural brush fibers.
---
James and Alex's dedication to pro artists didn't stop at brushes! They created bags that helped artists both on set and to store their brushes at home. From their best selling Brush Buddies to their PVC Pods and Pouches, each item is designed to make pro life easier with see-through and durable materials. Each bag is fashioned with attention to detail in mind - from detachable belts, extra compartments, and perfectly placed partitions to help keep you organized.
---
Ready to Explore MYKITCO?
We hope you're as excited as we are for MYKITCO. to join our family of brands, and we're confident you'll find a new favorite (or several)! Click here to shop and to learn more about all they have to offer. Need help deciding which brush or bag suits you best? Our Beauty Advisors are here to help at beautyadvisor@crcmakeup.com.
If you missed our Camera Ready LIVE on Instagram with James Molloy, don't worry! You can view it here!
---
About Camera Ready Cosmetics
Camera Ready Cosmetics was founded in 2003 by Makeup Artist Mary Erickson. She dreamed of having a pro makeup showroom where artists could play with professional products without the typical makeup store attitude.
Today, our team of beauty industry veterans work together to curate the best quality products on the market. We partner with brands who respect the industry and formulate products for true working artists. You won't find CRC in high-end malls, and we don't wear matching brush belts.
If you want to play with products for a few hours and buy nothing, that's okay ... come in and play! Our store is your playground.