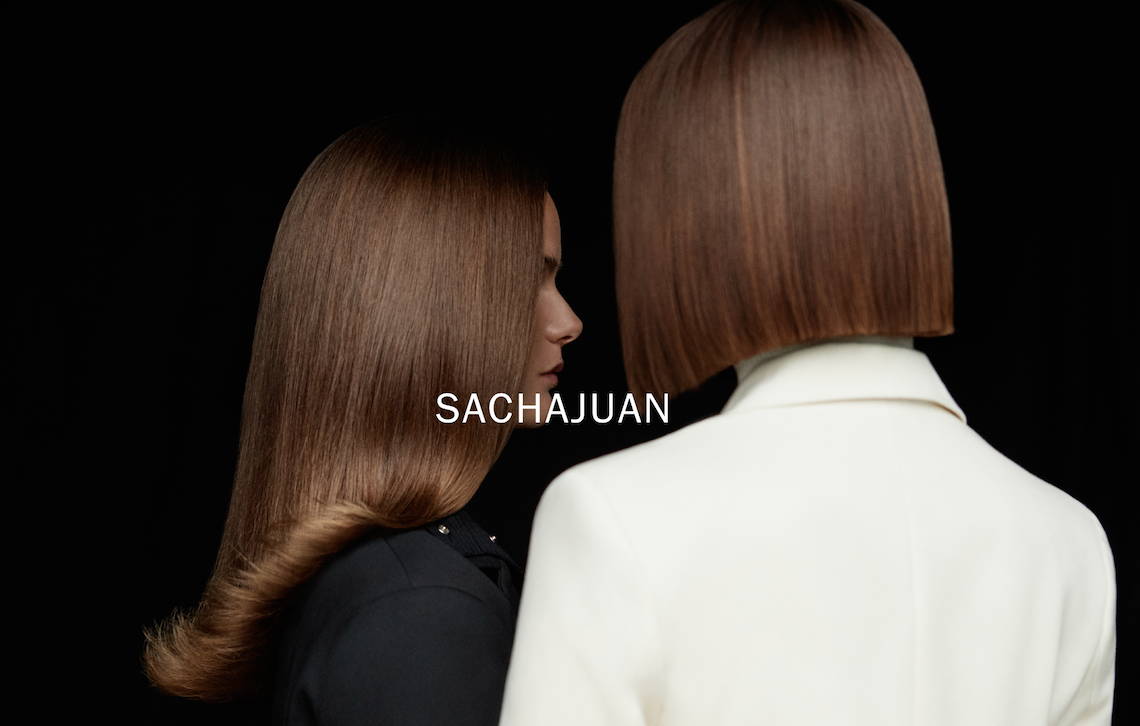 Less is more. Simple is efficient. That's the idea behind the award-winning hair care brand SACHAJUAN. In this blog, we'll explore what makes SACHAJUAN products unique and how they will elevate your hair care and styling routine.
---
In 1997, internationally renowned Swedish hairdressers Sacha Mitic and Juan Rosenlind co-founded their salon SACHAJUAN in Stockholm, Sweden. After experimenting with different brands, they realized they were unable to find products to achieve the sleek, shiny, and healthy hair they wanted for their clients and decided to create their own line. In 2004, they released their first line of hair care and styling products as a natural next chapter of their professional work and a reflection of the styles they created at their salon.
---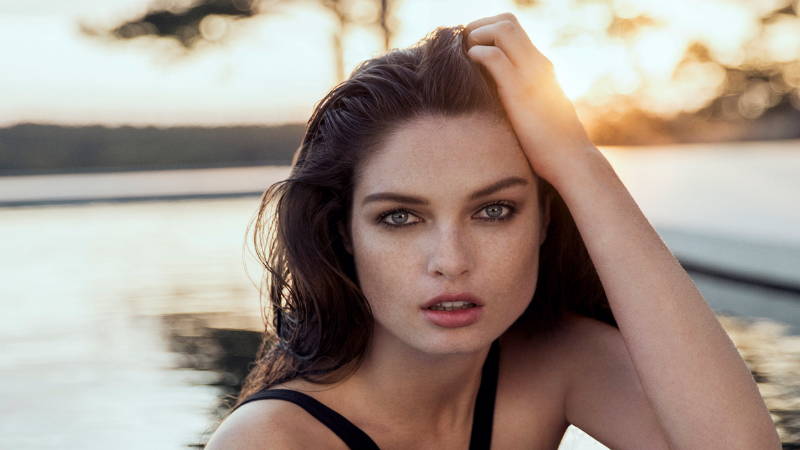 This minimalistic approach to hair care extends into every aspect of their offerings, from product ingredients to packaging design. All of their products are named in a clear, straightforward way, explaining the product's performance and functionality. It also relies on the innovative yet all-natural technology of their proprietary Ocean Silk Technology. Simple in its roots yet highly effective, Ocean Silk Technology is derived from the extract of two cold-water algae—Rhodophycea and Chondrus. By perfectly combining these ingredients, SACHAJUAN's Ocean Silk Technology improves elasticity and adds long-lasting moisture and shine to the hair. It works both on the surface and the interior of the hair, nourishing the scalp and adding to the hair's mineral balance.
SACHAJUAN's legacy has been built upon a timeless and modern expression of what they believe haircare can and should be about: simplicity. Here's a deeper dive into some of what SACHAJUAN has to offer.
---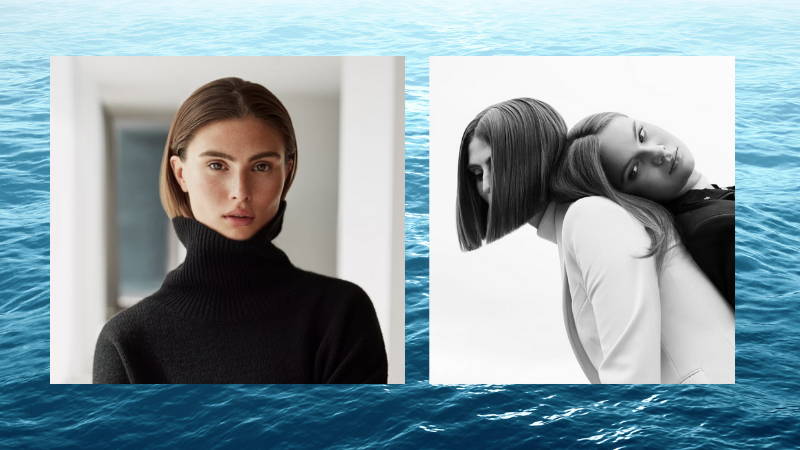 Your hair deserves a revitalizing hair care regimen that keeps it strong, healthy, and full of life. Luckily, SACHAJUAN has been committed to crafting the perfect hair care solutions for nearly 25 years. Their signature Hair Repair treatment boasts a high concentration of their Ocean Silk Technology, which helps it regenerate the cells underneath your hair and reduce unruly static. Massage Hair Repair into wet hair and rinse after 5-10 minutes for a more manageable mane with a silky shine. For color-treated hair, their Colour Protect Shampoo and Conditioner restore balance to your hair with moisturizing ingredients and UV-protection that extend the life of your color without weighing it down.
---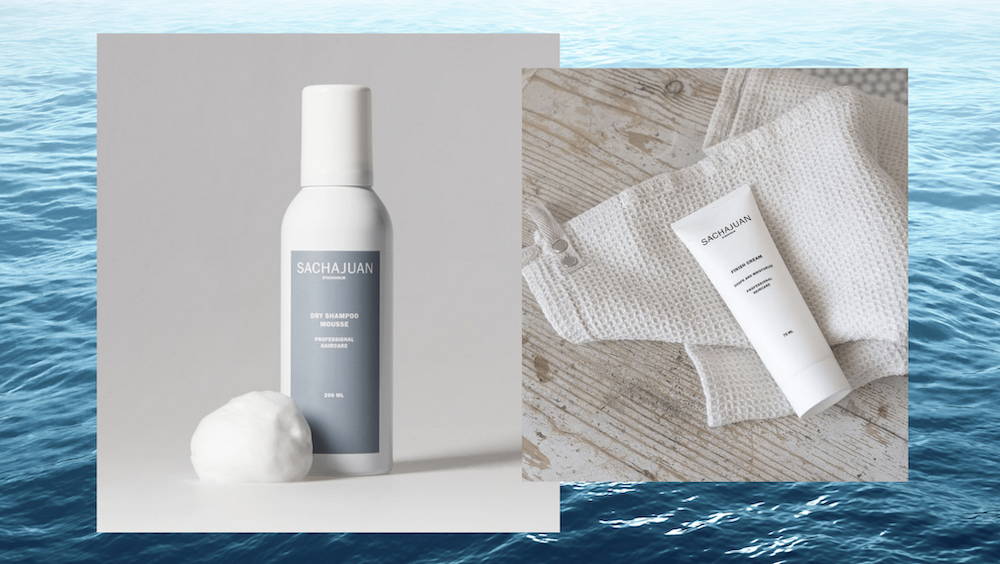 The perfect finishing touch to any hair care routine is the right styling product, and SACHAJUAN has products aimed at enhancing this final step of your routine. From a dry shampoo mousse to their best selling Ocean Mist Spray, you'll find the perfect styling product for your desired look.
The best selling Ocean Mist Spray adds a just-back-from-the-beach vibe to your hair that mimics the natural styling of a day in the sun and salt water. However, unlike the unpleasant side effects of beach-day hair, SACHAJUAN's Ocean Mist Spray is made from all-natural ingredients that are never sticky and won't dry out your hair. Whether you prefer to blow dry, diffuse, or air dry your hair, Ocean Mist Sea Salt Spray creates volume and structure that enhances the natural movement of your hair. If you're seeking perfectly tousled texture, this is one hair styling product that your bathroom vanity cannot go without.
If you're looking for the right product to refresh your hair between washes, look no further than SACHAJUAN's Dry Powder Shampoo and Dark Dry Powder Shampoo. These powder-based sprays are specially formulated to add volume, grip, and structure to the hair. Mitic and Roselind took this technology one-step further and formulated a special dry shampoo for darker tresses. Whereas other dry shampoos can leave unsightly white casts, SACHAJUAN'S Dark Dry Powder Shampoo effortless revitalizes dark hair and gives it a sleek, matte finish without any visible residue. It's suitable for long or short hair, and it's available in a travel size that's easy to throw in your kit for on-set touch-ups!
---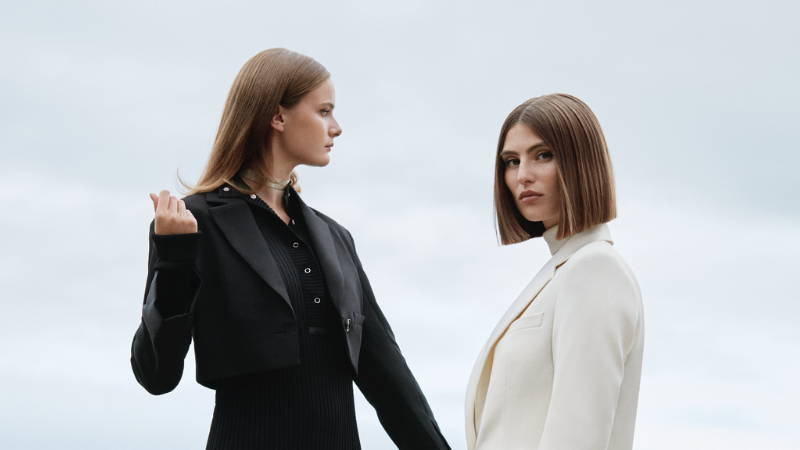 Amidst the conversation of hair care and styling products, your scalp can often be left out. However, scalp care is a crucial part of healthy hair care, which is why SACHAJUAN cares about how you care for your scalp.
SACHAJUAN's Scalp Shampoo and Scalp Conditioner are a powerful duo that remove dandruff and soothes irritation. Actives such as rosemary oil, menthol, salicylic acid, and ginger extract soothe while maintaining a healthy moisture balance. For best scalp care results, incorporate a one-minute scrub with the SACHAJUAN Scalp Brush during your shampoo and conditioner treatment. This will stimulate blood circulation in your scalp that awakens and rejuvenates your hair follicles. SACHAJUAN's Scalp Brush is a first-of-its-kind on the Camera Ready shelves, and we're excited to add it to our hair care product portfolio.
---
Are you ready to strip back your hair care routine to only the most effective essentials? Click here to learn more about SACHAJUAN and get started on the path to uncomplicated hair care.
---
About Camera Ready Cosmetics
Camera Ready Cosmetics was founded in 2003 by Makeup Artist Mary Erickson. She dreamed of having a pro makeup showroom where artists could play with professional products without the typical makeup store attitude.
Today, our team of beauty industry veterans work together to curate the best quality products on the market. We partner with brands who respect the industry and formulate products for true working artists. You won't find CRC in high-end malls, and we don't wear matching brush belts.
If you want to play with products for a few hours and buy nothing, that's okay ... come in and play! Our store is your playground.
---