Take a look in any artist's kit, and you'll likely find at least one mixing medium. From transforming your favorite pigments into liquid form and extending the wear time of the makeup it's mixed into, the possibilities are endless with this powerhouse product.  
If you're new to the industry or are hearing about mixing liquid for the first time, you may be wondering where to start. To answer that question, we challenged seven professional makeup artists and enthusiasts to be as creative as possible with the Cozzette Matrix Mixing Liquid, and the results are truly beautiful!  
---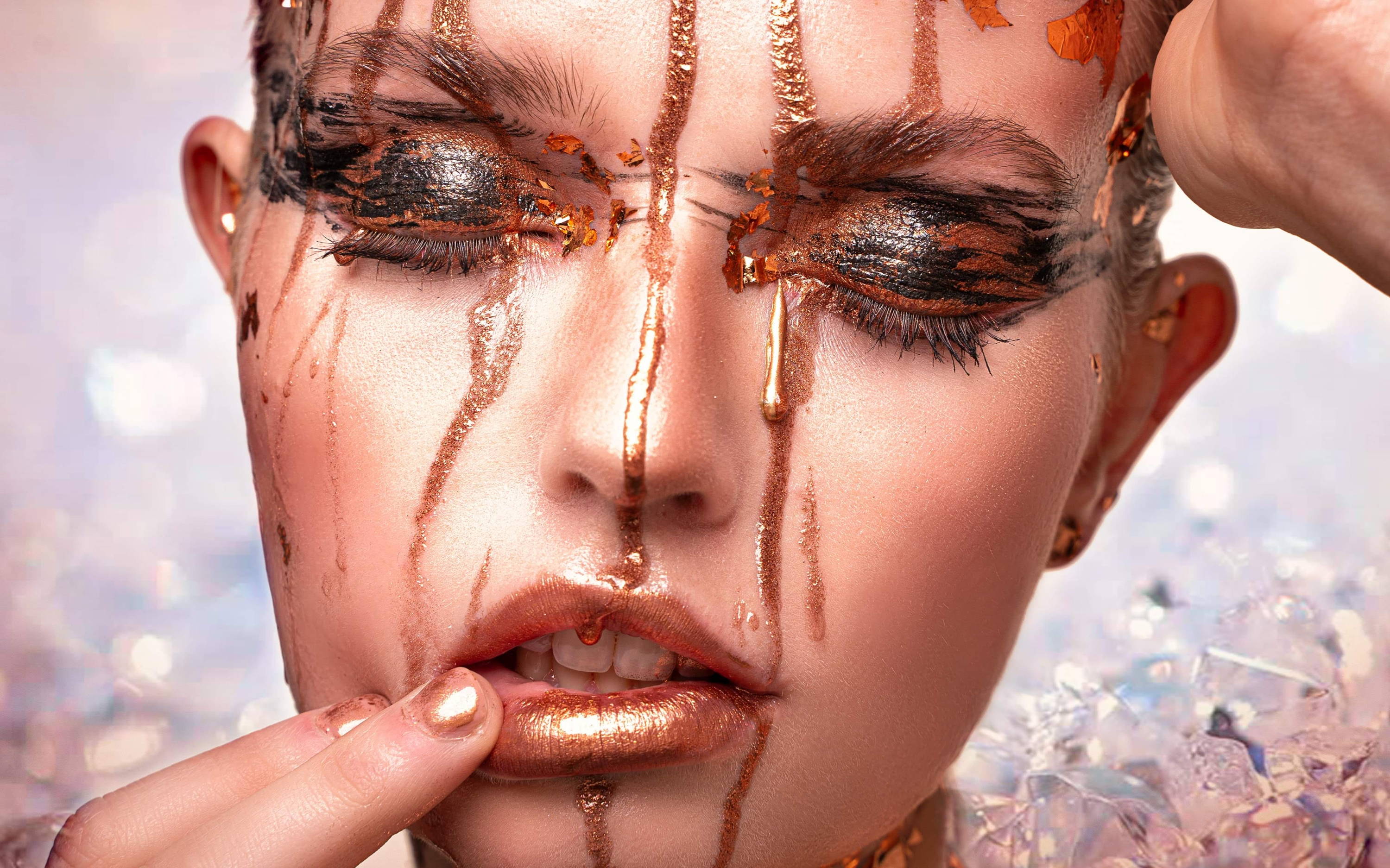 We shared all of these looks on Instagram and asked our community to vote for their favorite, and the winning artist was Marcela Tobar.
Based in Syracuse, NY, Marcela is a Professional Makeup Artist that has done it all from bridal to portrait and editorial to SFX. She created her look "Element" to pay homage and respect to those lost in a tragic event in her native country of Chile.
Marcela: As the MUA and Creative Director for the shoot, I wanted to base the makeup look towards something meaningful to me. I created this concept based on the 2010 Copiapo' mining accident that trapped 33 Chilean miners 2,300 feet below ground in the San Jose copper-gold mine for 69 days as the world watched in terror. The tear is a symbol of what the families suffered as they hoped and prayed for the rescue of their loved ones.
I really liked using Cozzette's Mixing liquid because even though it said it dries quickly, I felt that it allowed more than enough time to work without feeling rushed. I love how it mixed well and it really intensified the metallic pigment .
To view more of Marcela's work, visit her on Instagram:
@mtmakeup1
.
---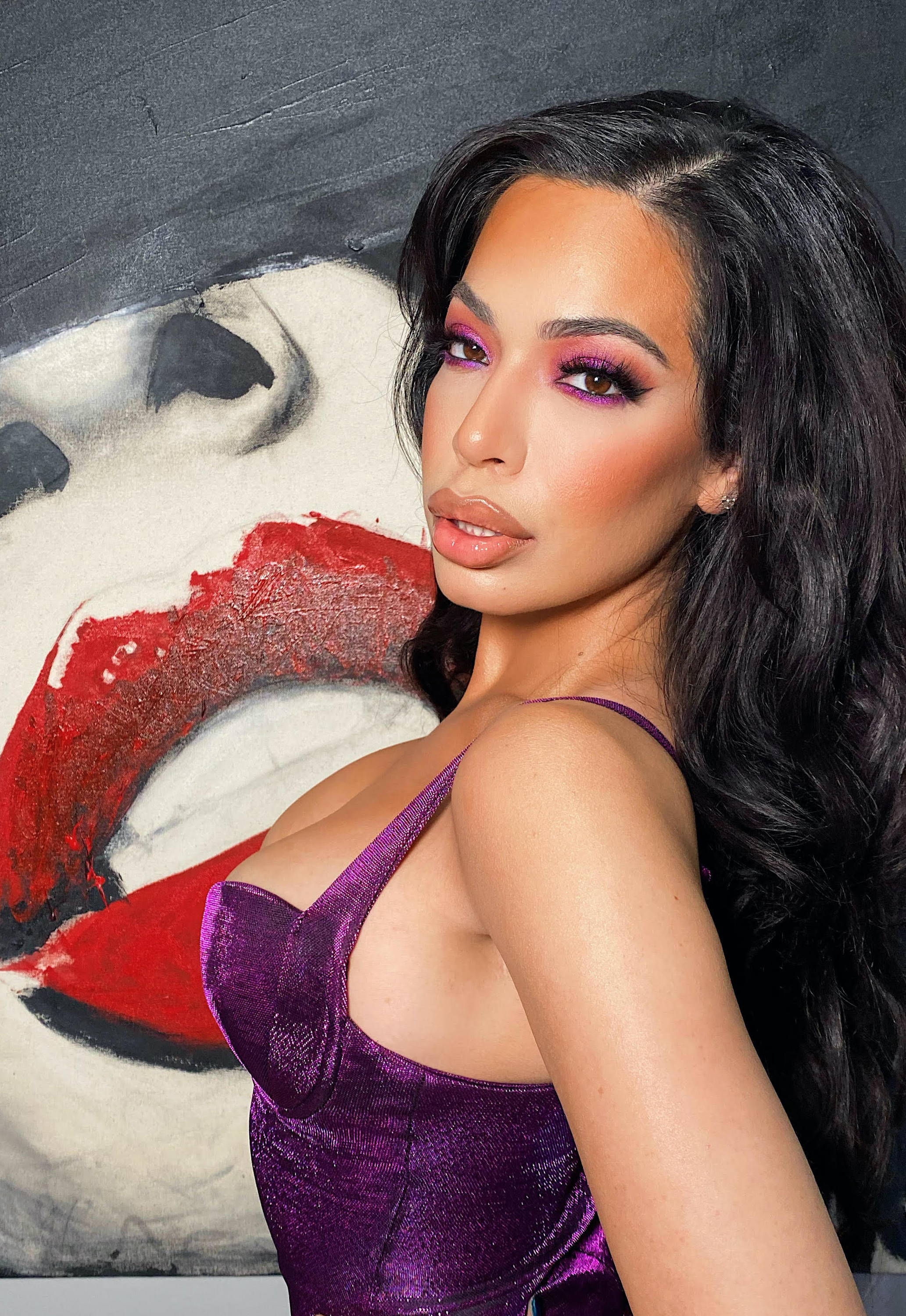 Jason Alex Yapching is a SF Bay based Professional Makeup Artist that specializes in editorial, beauty, and commercial. He knows the importance of creating a flawless base that not only photographs well at a distance but also in extreme closeup shots.
Jason: I used one to two drops of Cozzette Matrix Mixing Liquid into foundation to create a long lasting flawless finish with no touch ups in between each look I created. This product also creates longevity and turns foundations, pigments & creams into a waterproof formula! This product is a must have for all MUA or someone that wants to transform their products into a waterproof finish!
PRO TIP: The Cozzette Matrix Mixing liquid greatly reduced the touchups needed for the complexion and allowed Jason to focus on creating a new look in less time than it normally would have taken him.
To view more of Jason's work, visit him on Instagram: @jasonalexmua.
---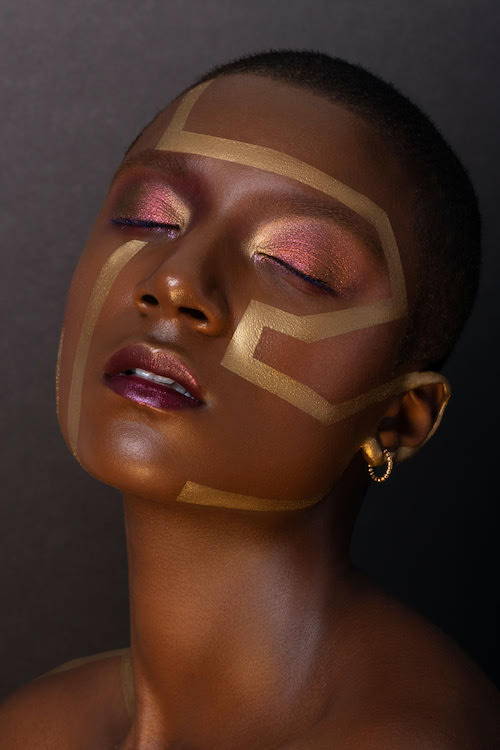 Chelsea Marie is based in the Virginia area and specializes in bridal makeup as well as makeup for film, editorial, and tv. Her looks always start with a healthy and glowing complexion paired with seamless blending of long lasting and waterproof makeup making it ideal for any scenario.
Chelsea Marie: I loved working with the mixing liquid because it's very smooth and doesn't dry out the products. It mixed seamlessly and looks so amazing on the skin !
To create her look, Chelsea Marie used Danessa Myricks Beauty Oil and Vision Cream Cover Foundation in shades N09, W05, W07 before seeing the base with Evolution Powder in Deep Peach.
For brows she used Vision Cream Cover shades W05 and N07, and on the eyes, she combined Colorfix in Pride,
Twin Flames
in shades Lover and Chestnut, and dusted on a layer of
Graftobian Gold Powdered Metal
. She used the Cozzette Matrix Mixing Liquid mixed with the Graftobian Gold Powdered Metal for the glow on Saudia's skin and the graphic liner work.
To view more of Chelsea Marie's work, visit her on Instagram: @makeupbychelseamarie.
---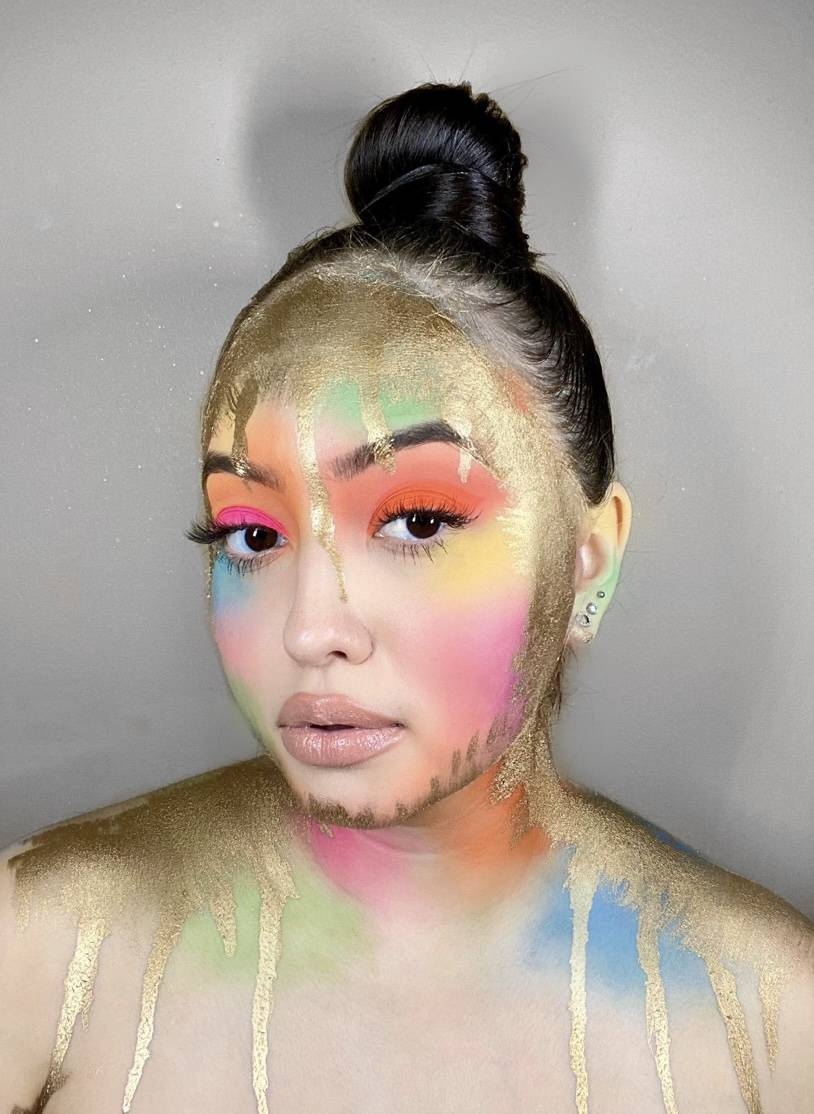 Based in Vancouver, Canada, Jada specializes in editorial, tv, print, film, bridal and high fashion artistry. Her award winning work is known for enhancing features, not eliminating them.
Jada: I used the mixing liquid to bring color eyeshadows to life by scraping the eyeshadow on to a palette then adding the liquid. It also was the power source for the gold powder I used. It is a great product for making eyeshadows/creams into a gel-like consistency. It dried down relatively quickly but still gave you plenty of time to blend.
This mixing liquid blew my mind. I love how it took any product I mixed it with up a notch with higher/bold pigment. The application was smooth and simple. My favorite thing about it is that it made products almost bullet proof/waterproof after they were applied to the skin. My makeup was going nowhere! This product makes everything super pigmented, and the biggest difference from other products is that it doesn't make the products you mix it with, especially powders and eyeshadows, patchy at all. It's very smooth, it does not leak, and a little goes a long way!
To create her look, Jada incorporated Viseart Grande Pro 3, Mehron Metallic Powder in Gold, and Danessa Myricks ColorFix in Carrot Top and Freedom.
To view more of Jada's work, visit her on Instagram: @jadaciannearriola
---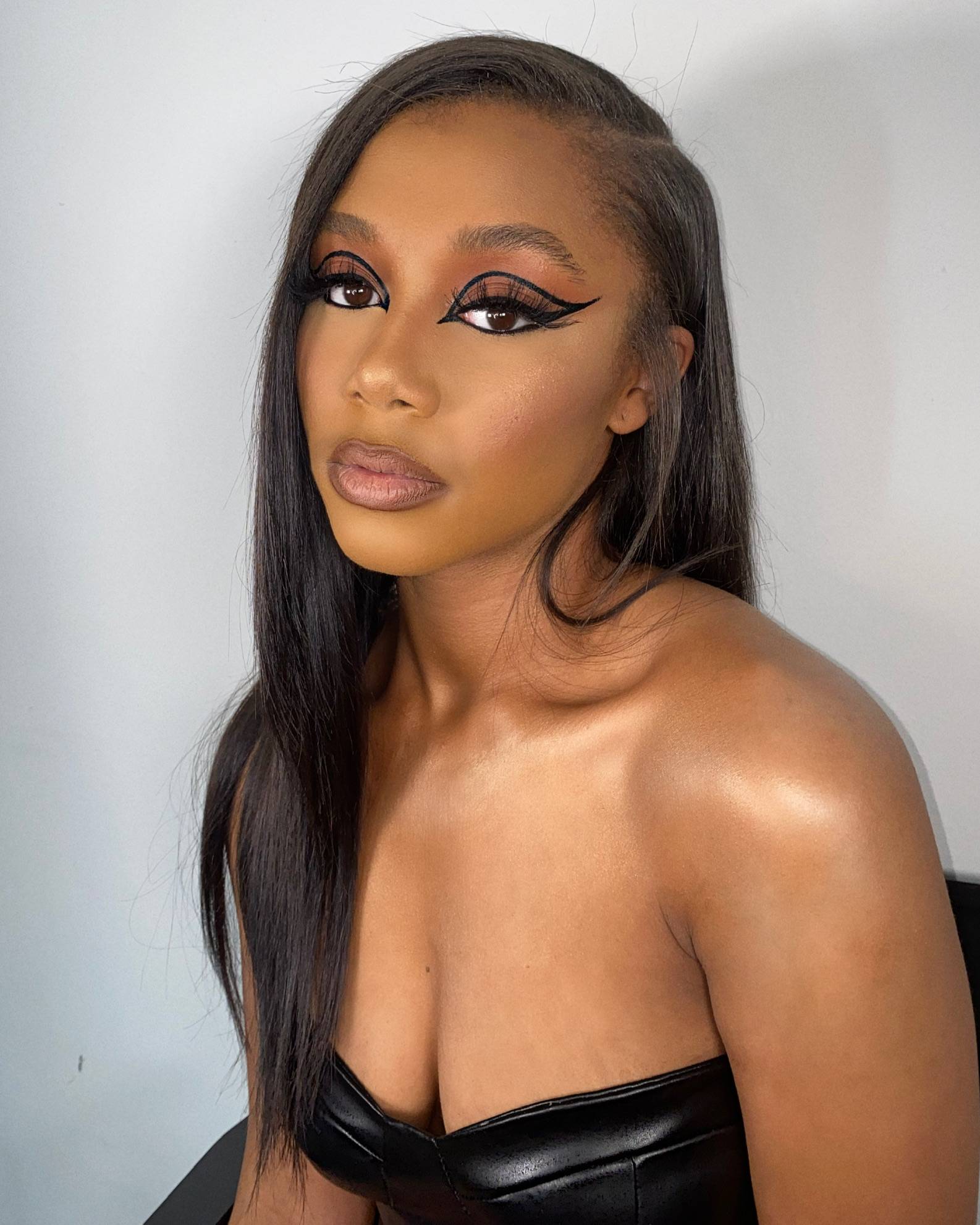 Jordan Alexander is based in Nashville, TN, and has a client base of local celebrities, brides, and more. Her signature look features long lashes, a glossy lip, and a striking eye look that draws you in.
Jordan: I used the Cozzette Matrix Mixing Liquid with the Inglot AMC Gel Eyeliner! It's sooooo bomb! It made my Inglot eyeliner come back to life and easy to use. Normally the product drys up so I'm always buying more when it does that.
To create her look, Jordan also incorporated the RCMA VK Foundation Palette for both foundation and concealer.
To view more of Jordan's work, visit her on Instagram: @envymulatto.
---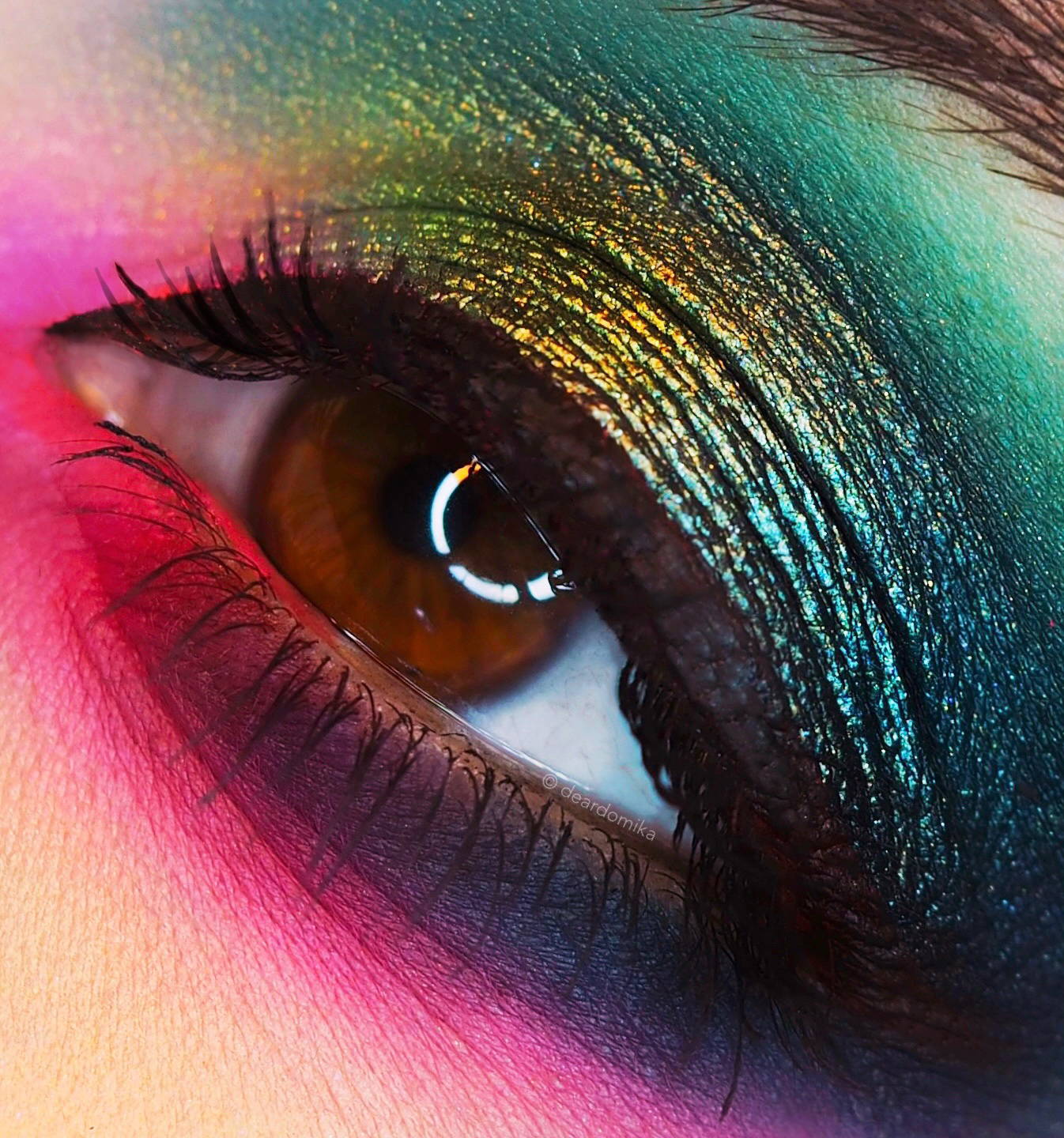 Dominika is a makeup lover that has made quite the colorful splash in the makeup community thanks to her vibrant looks and detailed tutorials. Her work has been published on Allure.com after going viral on Reddit.
Dominika: I was pleasantly surprised at how easy it was to use the mixing medium! I'd never used one with a similar consistency before, and it was incredibly simple to get amazing shine and texture from the shimmers I used by mixing them with the medium.
To create her look, Dominika incorporated Viseart Grande Pro 3 as well as SUVA Beauty Scrunchie Hydra Liner.
To view more of Dominika's work, visit her on Instagram: @dearmdomika.
---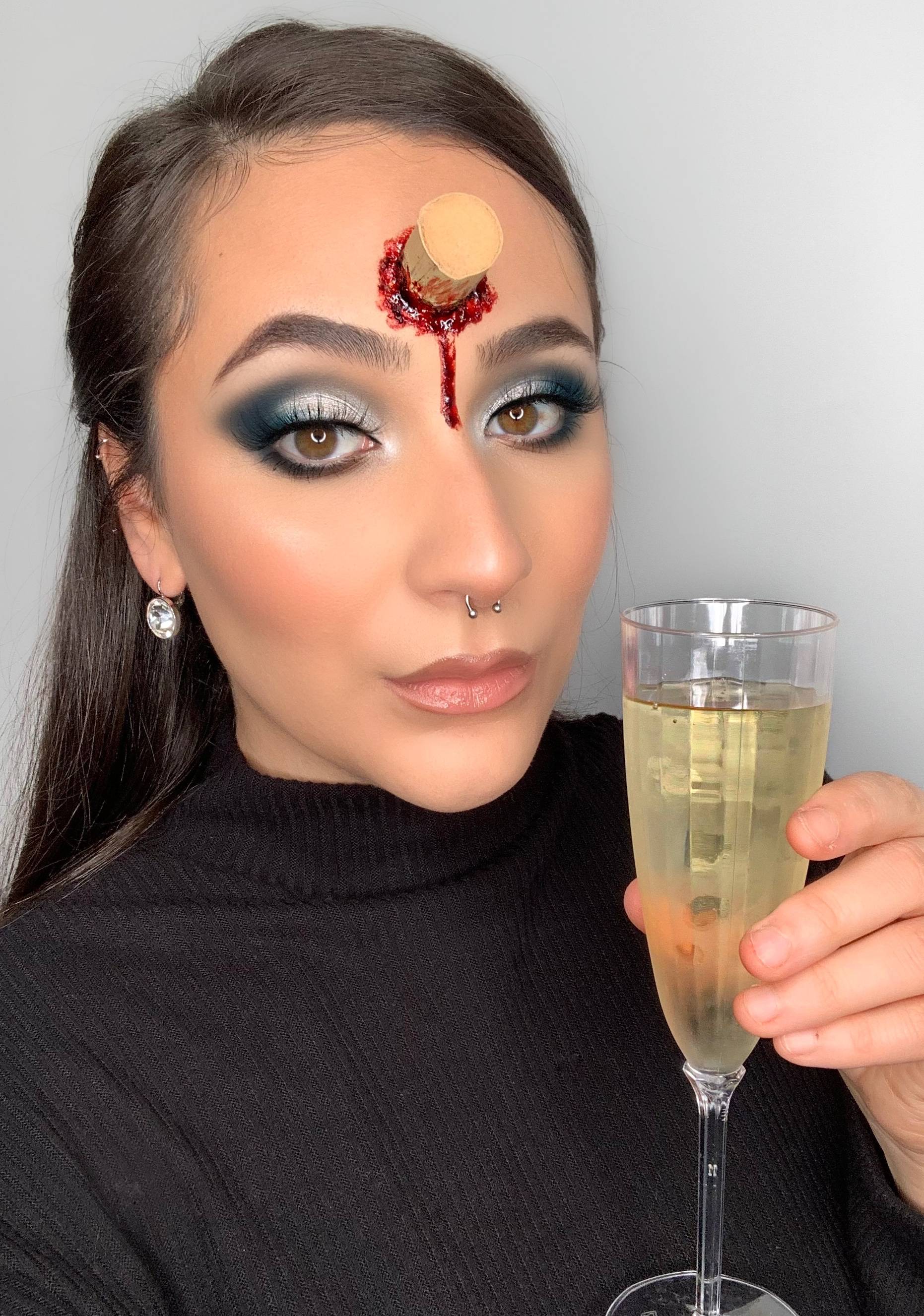 Marissa, better known as Makeupbymarissaa in the SFX community, knows the importance of creating long lasting looks and having versatile products that can be used in creative ways. She was one of our winners for our #CameraReadyForHalloween contest and has inspired thousand of other special effects artists with her work.
Marissa: This entire look was done using Cozzette Matrix Mixing Liquid. It turns everything into long wearing water proof makeup!
I used it in my brows (mixed it into some brow powder to create a pomade texture). I mixed it in with my foundation and my concealer, as well as my cream contour and blush! I even added a drop to my lipstick brush and blended it all together! This is perfect for any celebration because it will make sure it lasts all night- no matter what kind of freak accident happens when you pop your champagne.
To view more of Marissa's work, visit her on Instagram: @makeupbymarissaa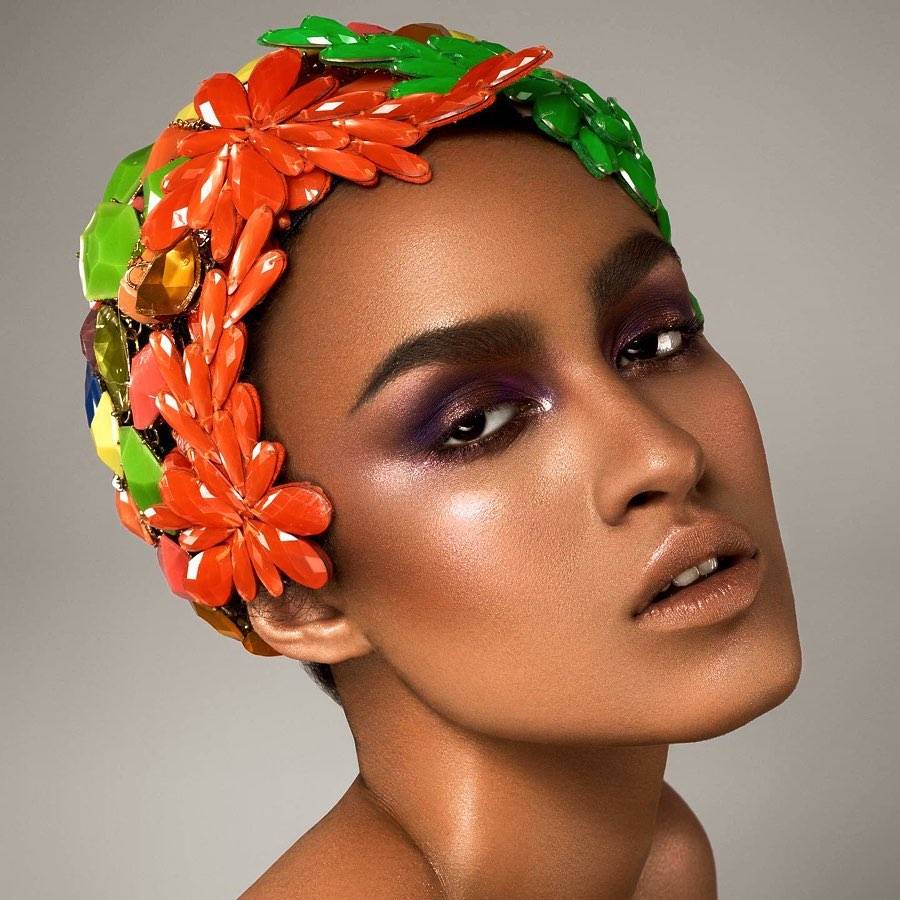 ---
Feeling inspired? Explore all of the beautiful products from Cozzette Beauty below!
---